Pregnancy Blog Makeover
The second big announcement this week is that Mother Rising had a drastic makeover to go along with the new logo.  It's a complete transformation, really.
Some of the Old
One of my favorite things about this makeover is that I brought back my old background from when I used blogger.  I think it makes things very soothing.
Some of the New
One of my favorite things about the new look is the palette of colors.  I really love that blue and brown color together.  In fact, you might find these same colors on the walls in my home.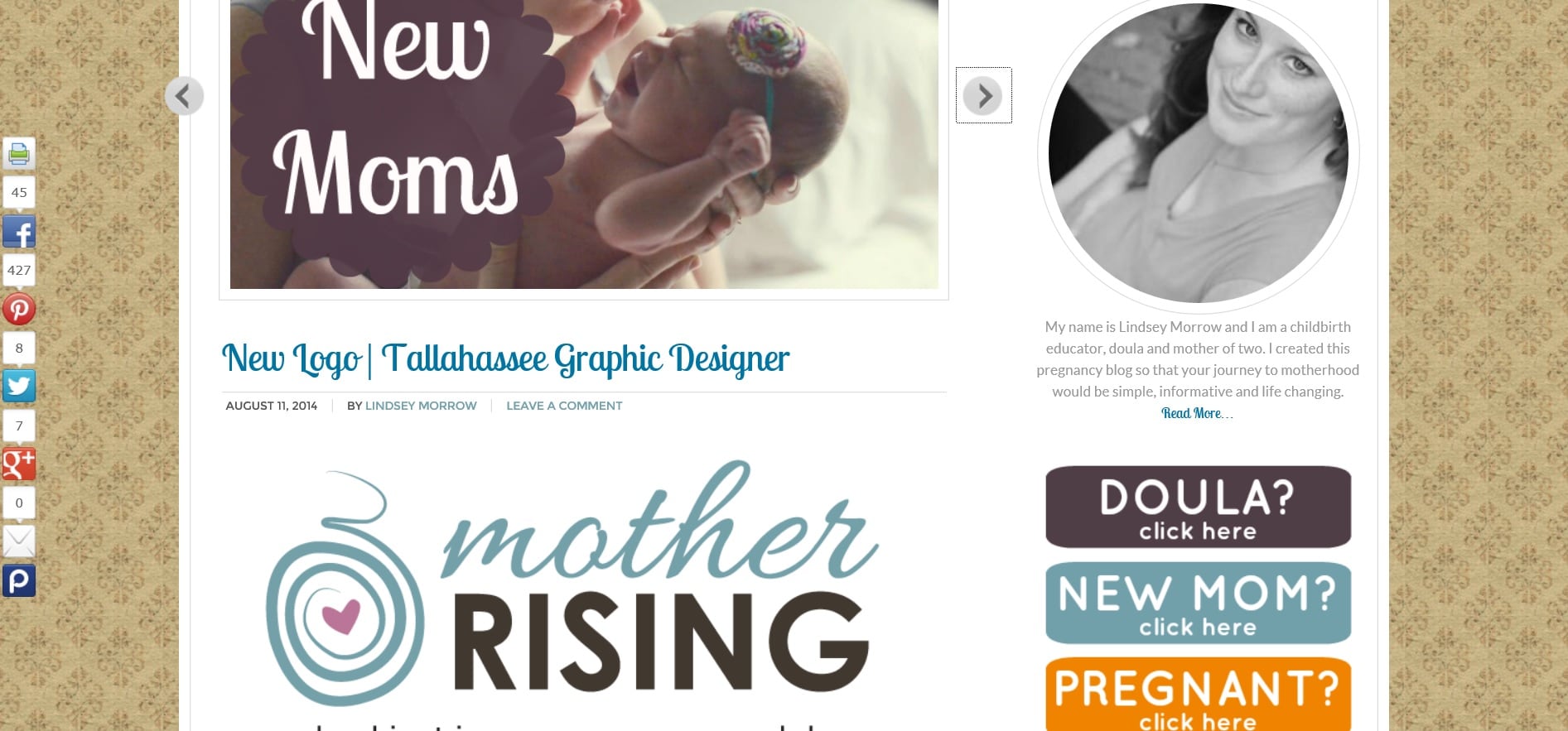 Another really fun thing about Mother Rising's new look is the organization.  If you go back to the main page you will notice at the top there is a place for "slider images".  There are 3 images that say "support for new moms" "support for pregnancy" and "support for doulas".  These three images encompass what the pregnancy blog Mother Rising is all about.  I hope that this website can be a support and community for pregnant women, new moms and birth workers. HINT:  If you click on the image that best describes you, you will get a freebie after signing up for my newsletter!
Click Around
So click around!  Explore!  Leave a comment and let me know what you think.  Stay tuned as I have a giveaway planned this week.  I can't wait to share! ~Lindsey