Choose the best postpartum pads for the first six weeks after birth. Plan for heavy bleeding at first, and continually less for the remaining 3-5 weeks.  In this post we discuss what to expect for postpartum bleeding and what pads to buy for each stage.  Let's get started!
The Best Postpartum Pads for the First Six Weeks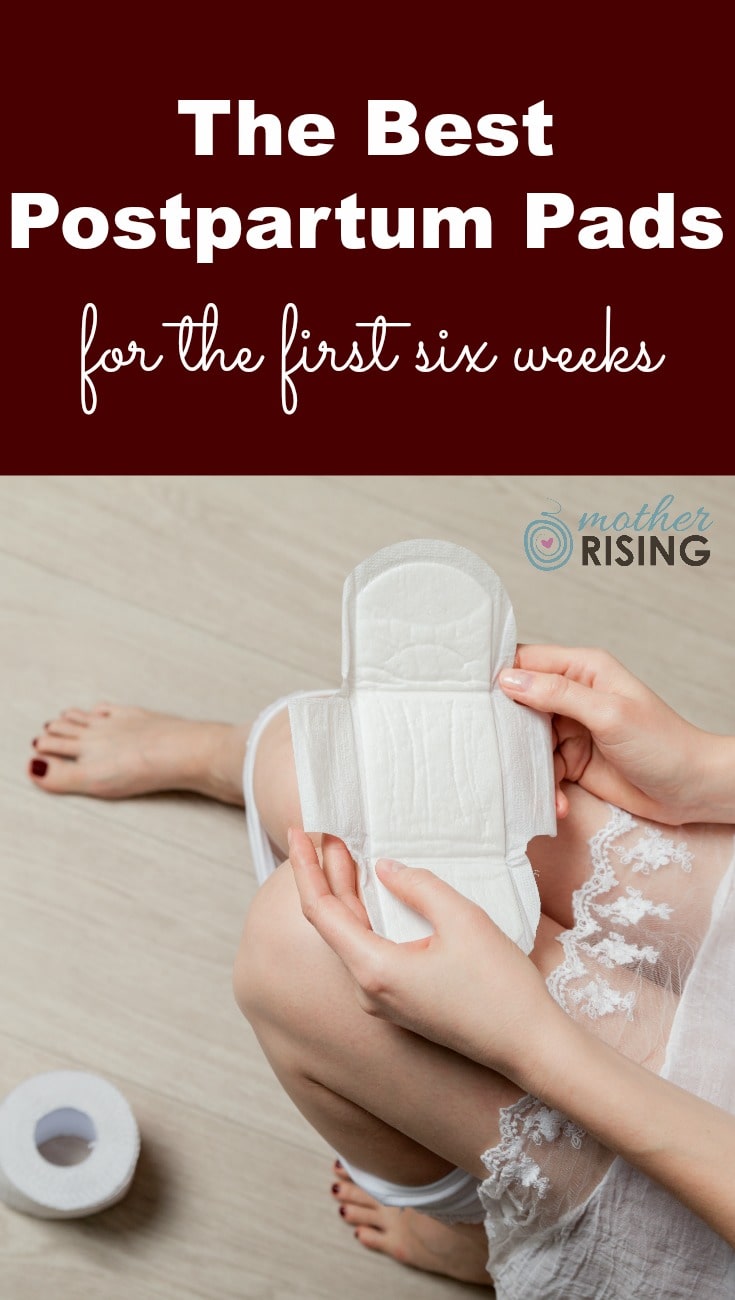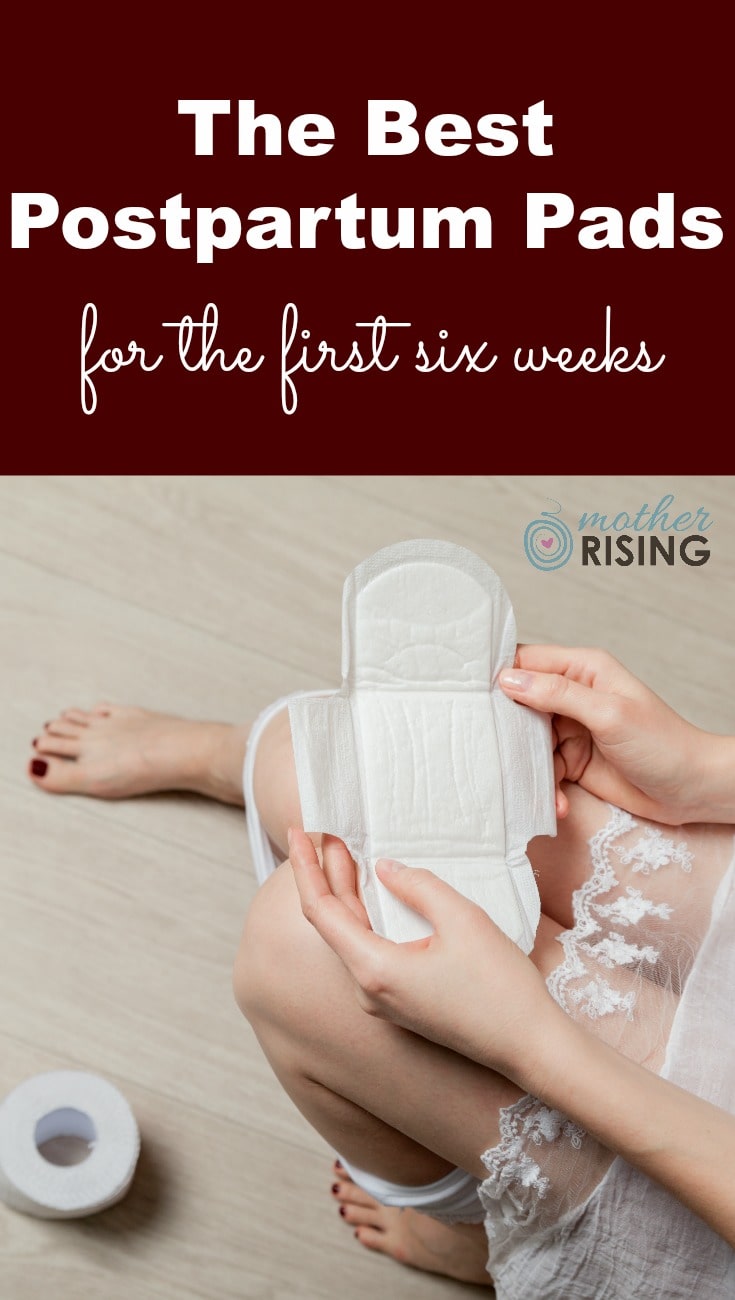 No matter what kind of birth you have – vaginal, cesarean, medicated, unmedicated, etc. – bleeding for a good portion of the first six weeks postpartum is pretty standard.
Tips for Postpartum Bleeding and Recovery
After birth the uterus is tender and healing from a large wound where the placenta was attached.  This wound is where the blood comes from.  Postpartum cramps are normal and the body's way of preventing hemorrhaging.  By contracting down (cramping), it prevents the wound from bleeding too much.
The following are some tips for postpartum bleeding and recovery:
It's important to pay attention to the amount of bleeding.  Sometimes after doing too much in one day, bleeding will increase.  This is the body's way of saying "slow down!".  Listen to the body, it is wise.
A few days after birth, you should not be soaking a pad quickly (within an hour).  Contact your care provider if you are experiencing this.
Golf ball sized clots can be normal.  Keep in communication with care provider to make sure clots passed are within normal range.
There should be no foul smell coming from the vagina, on the pad or in the blood. Contact your care provider if you think this is happening.  This is an indication of an infection.
Change pad 2-3 times per day or more often as needed.
If applicable, choose a pad with minimal top weaving to maintain the integrity of stitches.
Don't use tampons, menstrual cups or take baths.  Keep things out of the vagina to aid in healing.
These are the best postpartum pads for the first six weeks after birth.
Maximum Absorbency Adult Diapers
In the first week or so, bleeding is heavy, especially the first couple of days.  Adult diapers are the way to go!  There's no worry of leakage with the adult diaper.  It's so easy!  I'm a fan of easy when it comes to postpartum.
My favorite adult diaper for postpartum is the Depend Silhouette for Women.  They are softer and less bulky than the average adult diaper.
* Everyone raves about the hospital mesh panties coupled with their big bulky pads.  Personally, I wasn't a fan.  I found the pad to slip all over the place and because it didn't have wings, I leaked on the sheets!  No thank you.  I highly recommend using adult diapers in the beginning in lieu of the hospital mesh panty/pad combo.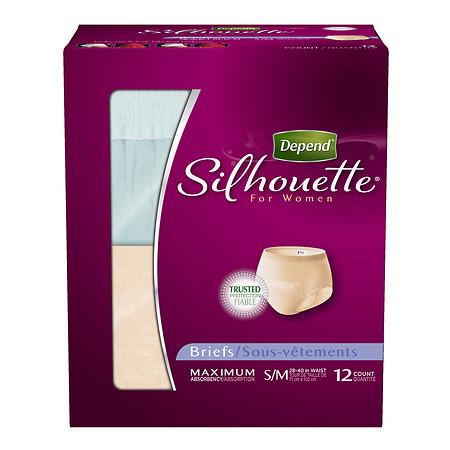 Ice for Bruising, Pain and Swelling
Extra Heavy Flow Overnight Pads
After about 3-7 days, adult diapers become overkill because bleeding has slowed down.  Congratulations!  You are ready to graduate to a heavy flow pad!
I love the Always Maxi "purple pads" which are their overnight extra heavy flow pads.  These are the big guns, but don't feel too big or bulky when wearing them.
These are also the pads I made my padscicles with.
TIP:  Always buy pads with wings!  Always buy unscented pads!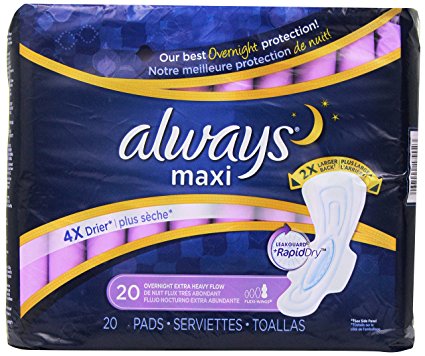 Regular pads
After a week or so of wearing the heavy flow pads, you'll probably be ready to wear a regular sized pad and possibly something heavier for nighttime.  Good job!  Your body is continuing to heal!
For daytime I recommend Always Ultra Thin Pads for Daytime.
For nighttime I recommend Always Ultra Thin Pads for Overnight.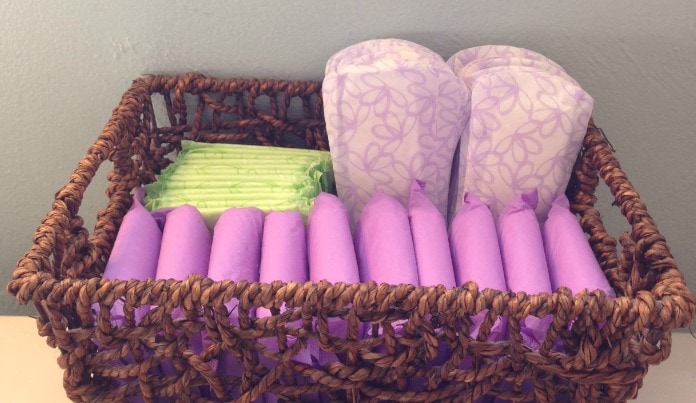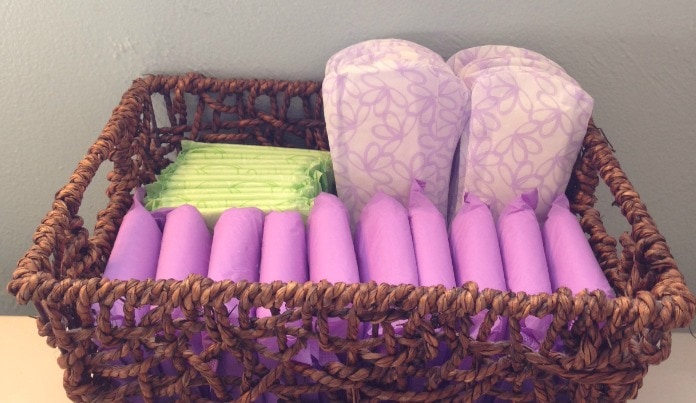 Panty Liners
For the remainder of the six week period of time following birth, unless you're pushing the body too hard, you'll likely only see brown spotting.  This is the perfect time to use panty liners.
Most pantyliners will do, but just be sure they are unscented.  Always makes a pantyliner that is individually wrapped which is easy for throwing in the diaper bag.  I like easy!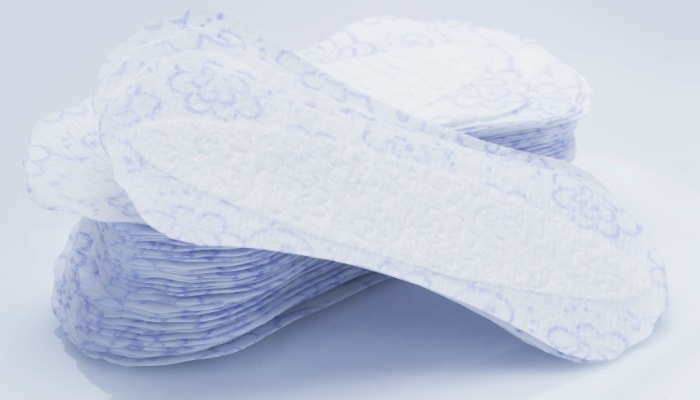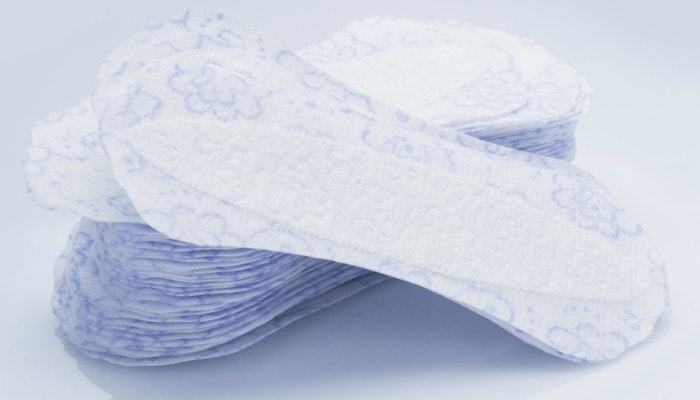 Other Miscellaneous to Buy
Other than the postpartum pads described above, at least two other items should be purchased for postpartum.
Peri Bottle
A peri bottle is basically a portable bidet.  Simply fill the peri bottle with warm water, and use it in lieu of or in addition to toilet paper for cleansing after using the toilet.
A peri bottle is gentle on our tender lady bits.  You could even fill it with a sitz bath tea for even more healing!
Amazon sells peri bottles for around $3 shipped.
Ice Packs
After a vaginal delivery it is common to experience swelling and bruising.  A simple, natural remedy for relief is an ice pack.  For postpartum, buy either a reusable ice pack made just for postpartum or a box of disposable icepacks!
Postpartum Survival Kit
If you're interested in learning more about more products I've personally used for postpartum, head on over to my post about an all natural postpartum survival kit.  In that post I discuss sprays, balms, homeopathic remedies, herbal remedies and much more!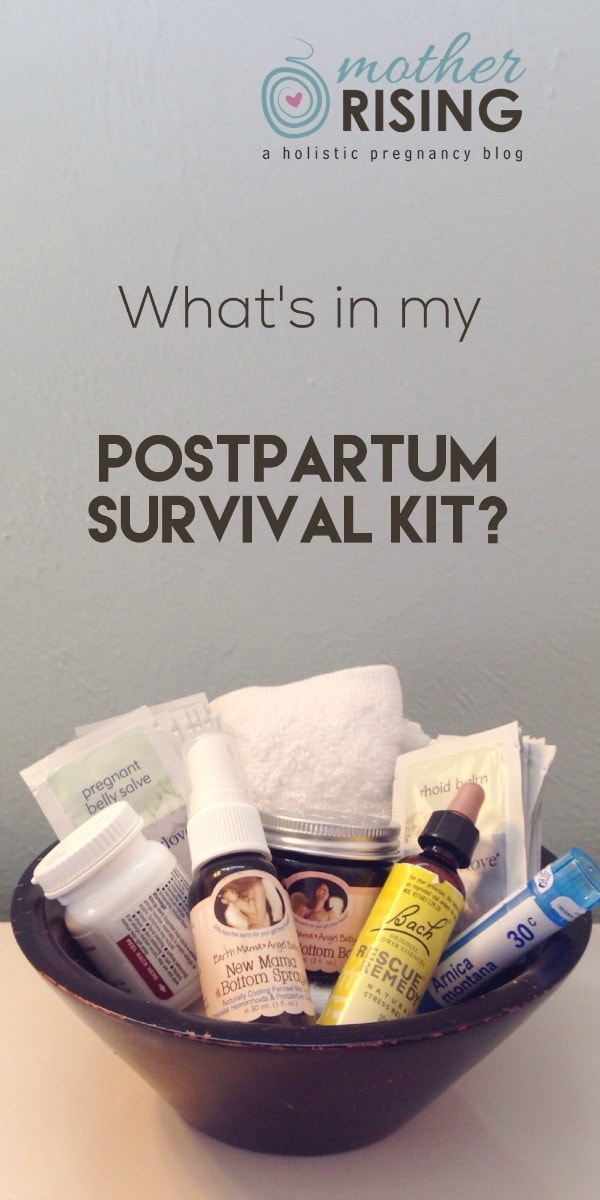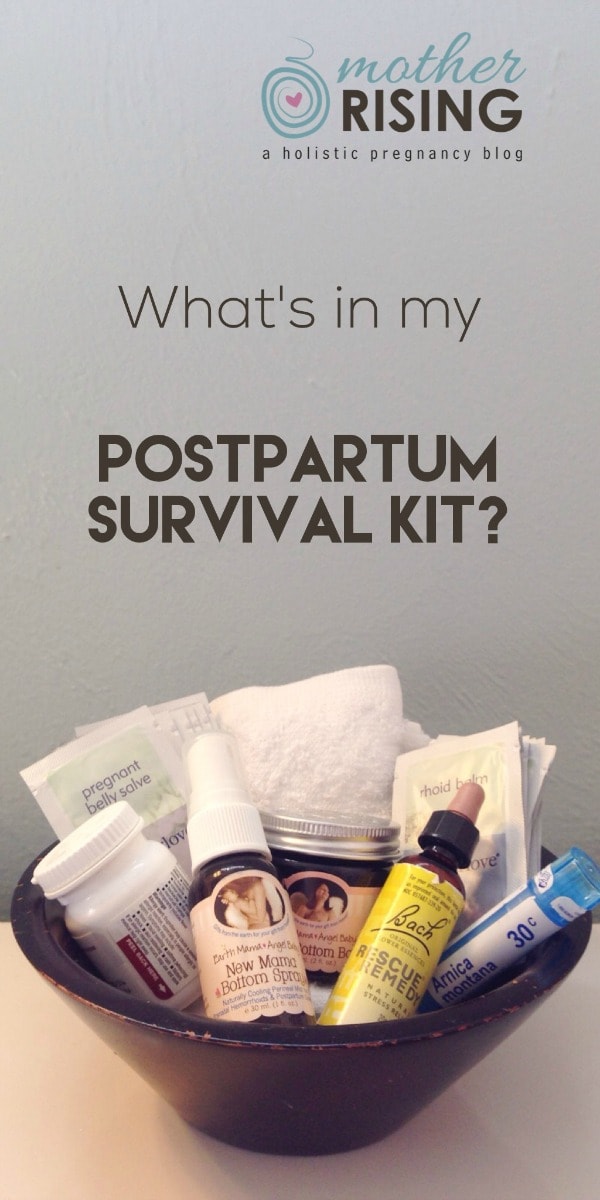 What About Cloth Pads?
Before I wrap up this post about the best postpartum pads for the first six weeks, I know many of you are wondering about cloth pads.  Let's talk about the pros and cons!
PROS
CONS
More expensive upfront purchase
Bulky
Needs to be washed
Less socially acceptable
Personally, I've never used cloth pads.  I was interested in cloth pads, but I decided to not introduce one more new thing to learn during the postpartum period.  It was more than my brain could handle.
PS – On Amazon, Dutchess Cloth Pads got really great reviews.
Organic Postpartum Pad Options
If conventional pads aren't for you, but cloth pads don't spark joy either, you may be interested in a more natural postpartum or "maternity" pad by Natracare.  Natracare's pads are…
Extra soft long and breathable
Comfortably padded
100% plastic free
Biodegradable and compostable
Chlorine free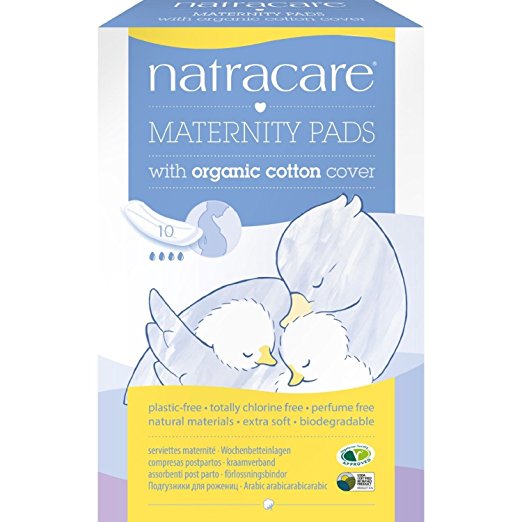 The Best Postpartum Pads for the First Six Weeks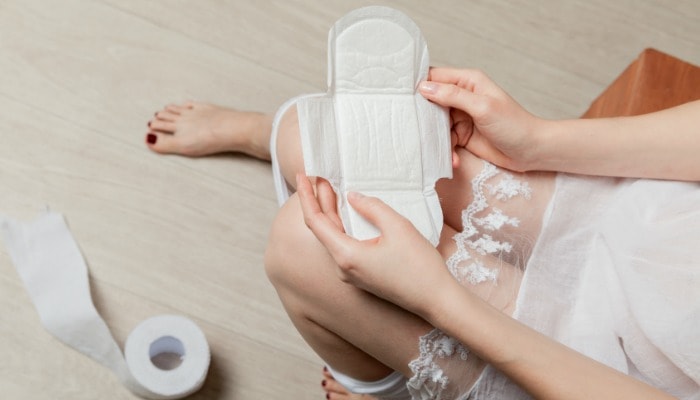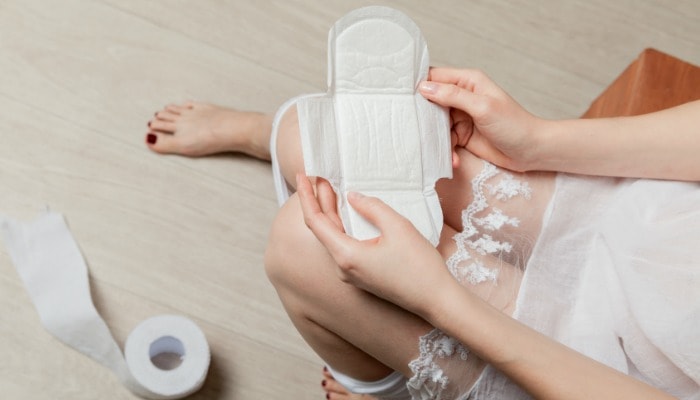 Just to recap, the following are the best postpartum pads for the first six weeks.
Also, don't forget a peri bottle and ice packs!
Be sure to hop on over to my postpartum survival kit.
And if you're up to it, I think cloth pads are absolutely a great option.
Natracare makes an amazing postpartum pad that is partially organic and healthier for our bodies!
Leave a Comment
If you don't mind, leave a comment and let me know what pads worked best for you during your postpartum recovery.  I'd love to hear from you!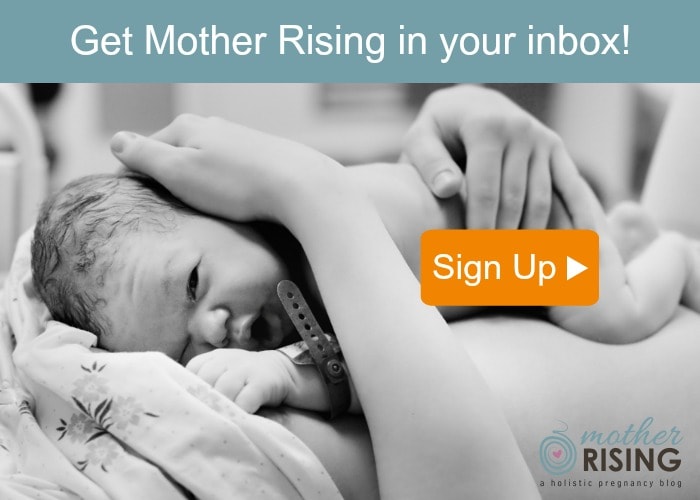 Mother Rising is a participant in the Amazon Services LLC Associates Program, an affiliate advertising program designed to provide a means for sites to earn advertising fees by advertising and linking to amazon.com. This post contains affiliate links.