I listened in on a very interesting conference call today. The call was about Best Fed Beginnings, which is an effort to help hospitals nationwide make quality improvements to maternity care to better support mothers and babies to be able to breastfeed. This project will address the need to improve hospital practices to support breastfeeding by helping hospitals move toward Baby-Friendly status.
Baby Friendly Tallahassee
Oh, how I would LOVE our hospitals to be baby friendly because, believe it or not, they are not designated baby friendly hospitals. Tallahassee Memorial Hospital and Capital Regional Medical Center, I'm talking to you.
The policies and protocols that are not baby friendly consist of a bath within the first hour of birth, little concern of skin-to-skin with mama and baby, overuse of the breast pump and bottles, incorrect and overuse of pacifiers, but underneath all of that is simply a lack of education from the top down. And those that are educated on true breastfeeding support are not supported by the higher-ups.
Evidence based breastfeeding care is not happening in my local hospital. I've had client after client sent home from the hospital pumping and supplementing with formula instead of having fixed the root of the problem (an incorrect latch). My clients either give up in despair or call a private lactation consultant who corrects the latch and dispels the erroneous breastfeeding advice that had been received (They then go on to successfully breastfeed their child for a LONG time!).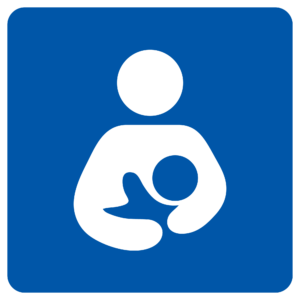 I would love either hospital in town to apply to be a part of the Best Fed Beginnings initiative. Jacksonville just had their Naval Hospital become "baby friendly" and I think we should be next. This program would impact our hospital by promoting, protecting and supporting breastfeeding through The Ten Steps to Successful Breastfeeding for Hospitals, as outlined by UNICEF/WHO.
10 Steps to Successful Breastfeeding for Hospitals
The steps for the United States are:
1 – Have a written breastfeeding policy that is routinely communicated to all health care staff.
2 – Train all health care staff in skills necessary to implement this policy.
3 – Inform all pregnant women about the benefits and management of breastfeeding.
4 – Help mothers initiate breastfeeding within one hour of birth.
5 – Show mothers how to breastfeed and how to maintain lactation, even if they are separated from their infants.
6 – Give newborn infants no food or drink other than breast milk, unless medically indicated.
7 – Practice "rooming in"– allow mothers and infants to remain together 24 hours a day.
8 – Encourage breastfeeding on demand.
9 – Give no pacifiers or artificial nipples to breastfeeding infants.
10 – Foster the establishment of breastfeeding support groups and refer mothers to them on discharge from the hospital or clinic.
Be The Change
Since the change we'd like to see isn't happening, the users of the hospital (The Women of Tallahassee) need to elicit this change. If the consumers of the product are not happy with the product, the law of supply and demand will be on our side. And since I am more of a do-er rather than a complain-er, I have some ideas.
1) Write a letter to your OB/Midwife and/or the director of labor and delivery at your hospital and explain to them the changes you'd like to see. Include personal experiences. Above all, encourage them to become "baby friendly". Our care providers will not know that there is a problem unless they hear some "noise" about it. Of course, I encourage all writers to be friendly and courteous in their writings and simply stick to the point.
2) Distribute breastfeeding posters and booklets to the OB offices in town and ask for them to be placed in waiting rooms, bathrooms and exam rooms. I bet this would be simple to do. Us Tallahassians are very resourceful! A simple google search led me to this: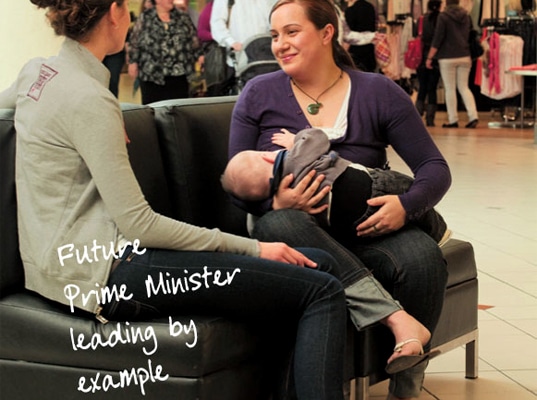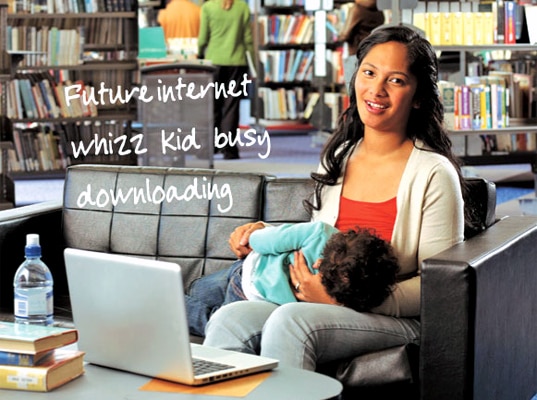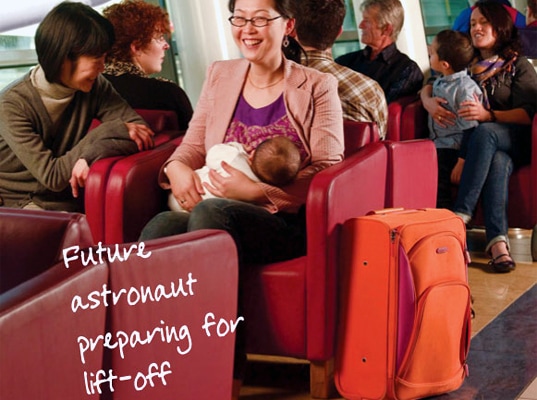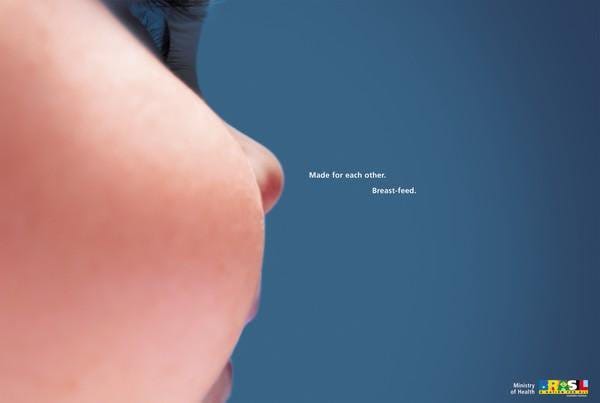 Remove Formula Marketing
Once the first three ideas are in place our next task will be removing formula advertisements and samples from doctor's offices.
Here
is an amazing FAQ from the World Health Organization on The International Code of Marketing of Breast Milk Substitutes. I think the following quotes sum it up quite well.
"To enable mothers to make the best possible feeding choice, based on impartial information and free of commercial influences, and to be fully supported in doing so." "The Code explicitly states that "there should be no advertising or other form of promotion to the general public" and that "manufacturers and distributors should not provide … to pregnant women, mothers or members of their families, samples of products…" Promotion through any type of sales device, including special displays, discount coupons and special sales, is prohibited. Furthermore, no company personnel should seek direct or indirect contact with, or provide advice to, pregnant women or mothers.
Get on Board: Baby Friendly Tallahassee
This is something that I am passionate about and I hope you are too. Please, please comment on this post and let me know what you're going to do to help. Tallahassee has made incredible changes in the past on a plethora of causes, let this be one more to add to the list. It's just that important.