Birth Story Link Up on Labor Day
In three days Mother Rising will be hosting a Labor Day Birth Story link up!
In a nut shell I will be finishing and posting Eden's birth story (part one can be found here) and I want to hear your story too!
Come back on Monday and leave a comment on the Labor Day post with the url to where we can find your birth story. I'm hoping we can create an amazing library of real birth stories from real women.
I've done this before and it has been so much fun! So start writing ladies, we want to hear your birth story!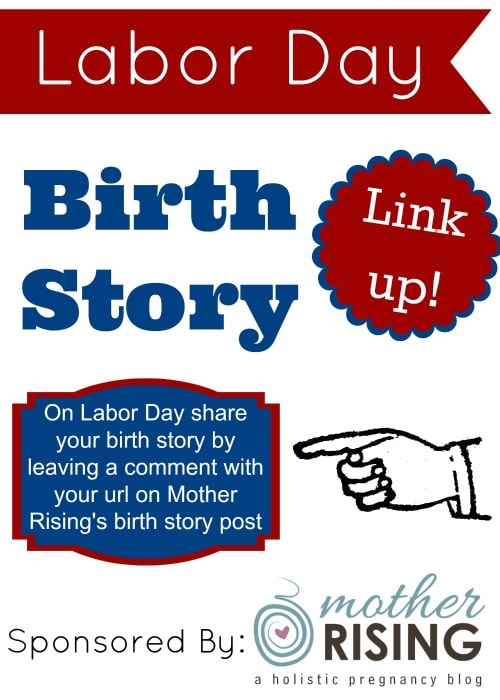 I love to hear birth stories, especially empowering ones.
When I say empowering birth stories, I'm not referring to the outcome of the birth necessarily, but more to the experience of the woman and how she was made to feel.
Does that make sense?
If you're struggling to find the positive and/or profound try answering these questions while you write:
What was my most brilliant moment?
What is one thing my partner did that really made a difference
What was my favorite moment?
What was one moment of holy terror I had and how did I get through it?
***Don't forget. Come back to Mother Rising on MONDAY September 1st and link up with me and share your story!