Essential Oil Dilution Chart*
1% babies, young children, pregnant women and elderly for regular use
2-3% healthy adults for regular use
4% healthy adults for specific areas or short term use ex: face or foot cream
5% healthy adults for very small areas short term ex: scar treatment
| | | | | |
| --- | --- | --- | --- | --- |
| Carrier Oil | 1% dilution | 2-3% dilution | 4% dilution | 5% dilution |
| 1 ounce | 6 drops | | | |
| 1 ounce | | 12-20 drops | | |
| 1 ounce | | | 24-26 drops | |
| 1 ounce | | | | 30-32 drops |
*This essential oil dilution chart is accurate assuming the chosen essential oil is safe and appropriate for the person and ailment.
Products with greater than a 5% dilution are generally not recommended for use in skin care; these potent substances are more suitable for aromatic medicine or treatment specific aromatherapy.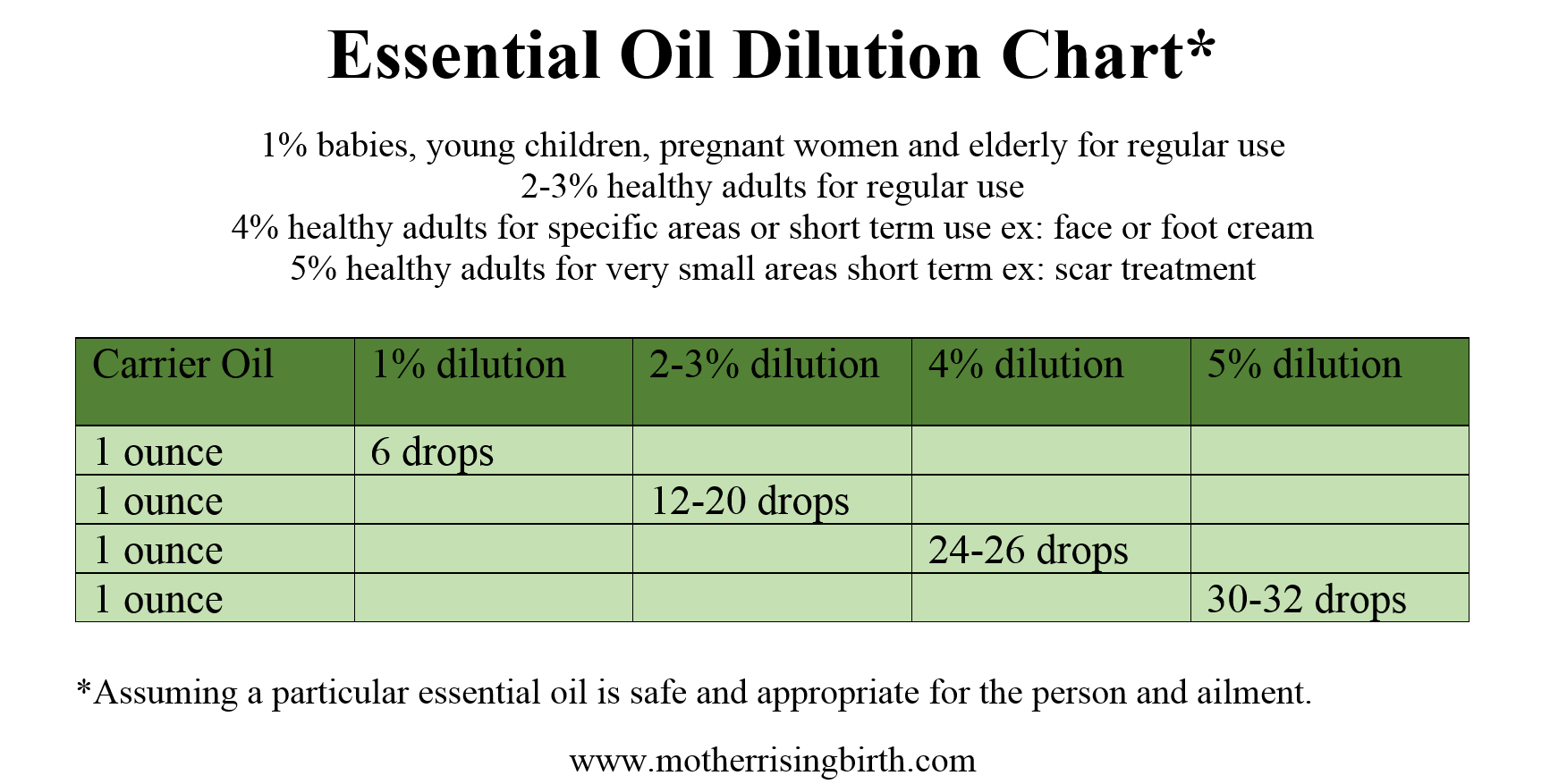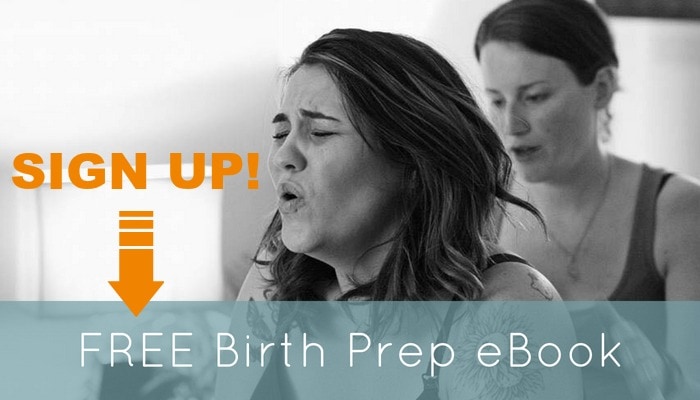 Check out my NEWEST eBook: A Simple Guide to the Hard Parts of Labor! What's inside? ---->> ALL of my best information about getting through the hard parts of labor. Want a copy? Simply click the image above, follow the prompts, and it will be delivered to you today!