MTHFR: Pills, Drugs and Supplements
For the first time in my life I have had to buy one of those pill organizers so I can keep track of what pills I need to take every day. I feel like an old lady!
However, I believe what I am taking is very important so I'm determined to do it right! I wrote this post to share with you, my dear readers, what the plan is for my daily pill intake for MTHFR per my OB and my own research.
baby aspirin
fermented cod liver oil
Now, let me break it down for you.
Prenatal Vitamin
My current prenatal vitamin that I'm taking is Garden of Life's RAW Prenatal. I like this brand because it's food-based, but I'm not really digging the fact that I have to take 3 of these bad boys a day. However, at this point I'm not messing around and will take the dang pills and like it.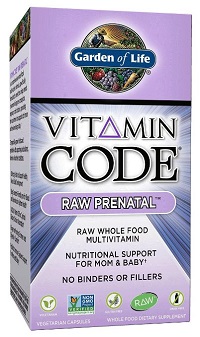 Baby Aspirin
I've heard that instead of taking baby aspirin I could thin my blood with vitamin E or fish oil, but I am so freaked out about blood clots (and another miscarriage) during pregnancy that for now I'm going to stick with baby aspirin (instead of not taking it).

Folate
The folic acid I'm taking is not your ordinary folic acid. My OB prescribed a regular folic acid, but after doing some research with my sister-in-law I found a different form of folate which bypasses the MTHFR polymorphism called FolaPro. FolaPro features the active form of folate called L-5-methyl tetrahydrofolate as Metafolin. Unlike folic acid, this active form of folate requires no additional metabolic steps to be utilized by the body, making it a preferred choice for many individuals. I was so excited to find this! I have no clue why doctors don't prescribe this type of folate to my fellow MTHFRs.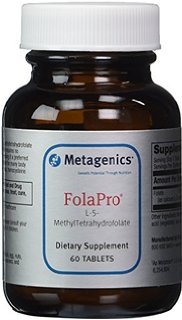 B Complex
There are two reasons why I take a B Complex vitamin. The first is because by taking this my body will better absorb the FolaPro I am taking. The second reason is because B Complex can help with morning sickness. I'll take all the help I can get.
Fermented Cod Liver Oil
I also try to take cod liver oil. These pills are tough to swallow when I'm not pregnant. Anything you can do to mask the taste/smell will serve you well. I prefer the cinnamon tingle flavor for just that reason. Why fermented cod liver oil? In a nut shell fermented cod liver oil is much more nutritious and more bioavailable to our bodies.
Probiotics
Good digestive system health is a must, especially when pregnant. Did you know that consuming milk based probiotics daily in pregnant drastically reduces your change of getting preeclampsia? Probiotics rock. Keep your gut happy and healthy!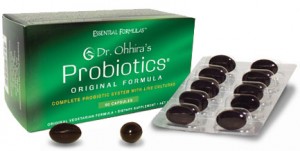 Papaya Enzyme
Papaya enzymes are helpful for the occasion indigestion I felt. Honestly, the more I ate processed foods and foods with high refined sugars the more I felt heartburn. However, when I had heartburn I found these pills to be amazing.