Traveling During Pregnancy
The past week has been a blur.
I drove to Jacksonville then flew to Brooklyn…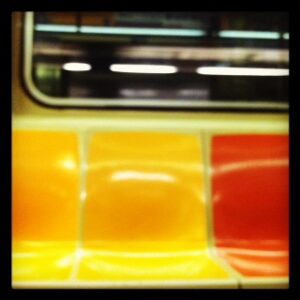 and I just flew/drove back to North West Florida (home) last night.
On my trip I…
traveled solo (with my almost three year old) on the subway for the first time
ate a pretty good bagel
walked a whole bunch
got a cold
got pizza from a sexy Italian
went to story time at the Brooklyn Children's Library
experienced a heat wave
walked to local play grounds
snuggled with my nieces
broke up 10,000 fights between my son and my niece
ran to my gate with my son to catch our flight home
… all while 15 weeks pregnant! It's nice to be home, however, I puked this morning for the first time in a week. My kitchen triggers my morning sickness so bad!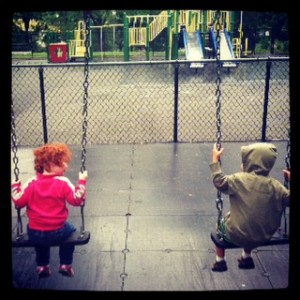 15 Weeks Pregnant Symptoms
This week my babe is the size of a navel orange – about 4 inches and 2.5 ounces.
I haven't weighed myself in awhile.
I'm still feeling nauseated off and on. It IS getting better, but it's definitely not gone.
Bleeding in Pregnancy
I am still spotting. Le sigh. I've noticed that my cervix is very loooooow so I'm wondering if that has anything to do with it. Via my ultrasounds, we know that the bleeding isn't coming from my uterus but my cervix. I wonder if a lower cervix can cause it to get jostled around more causing bleeding? That's my theory for now. Anybody know anything about this?
Fetal Movement at 15 Weeks
I've decided I am not feeling baby movement but I just am hyper aware of every little twinge down there. Teeny tiny baby movement is so similar to gas bubbles or muscle twitches, so at this point even if I am feeling baby I have no way to differentiate between the two. I'll keep you posted if anything changes!
Ina May Documentary – Birth Story
Today I donated a little bit of money to the Ina May Gaskin documentary called Birth Story via Kickstarter. They only need a few more thousand dollars to reach their goal. This film will be amazing, and for anybody interested in natural birth, home birth, women's birthing rights, maternity care in America, and safe birthing for women and babies, this documentary is for you. You can donate as little as $1, but donating more will get you some goodies. Check it out the video below and considering giving today.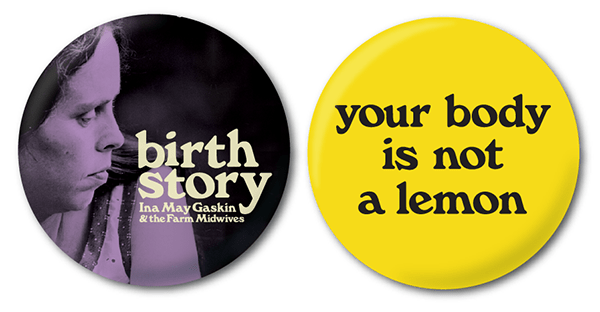 The feature-length documentary BIRTH STORY: Ina May Gaskin and The Farm Midwives tells the story of counterculture heroine Ina May Gaskin and her spirited friends, who began delivering each other's babies in 1970, on a caravan of hippie school buses, headed to a patch of rural Tennessee land. With Ina May as their leader, the women taught themselves midwifery from the ground up, and, with their families, founded an entirely communal, agricultural society called The Farm. With incredible access to the midwives' archival video collection, the film not only captures the unique sisterhood at The Farm Clinic–from its heyday into the present–but shows childbirth the way most people have never seen it–unadorned, unabashed, and awe-inspiring.
Update
Here's the finished documentary. Purchase it today! It has awesome breech birth footage.