Birth Story Link Up
Do you have a birth story published online? If so, I'd love to read it!
All you have to do is comment below with the url and that's it!
Bonus points if you use the "link up" image and put it on your blog with a link back to this post. More people will see it which means more birth stories to read.
Birth Story on Labor Day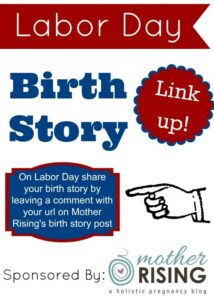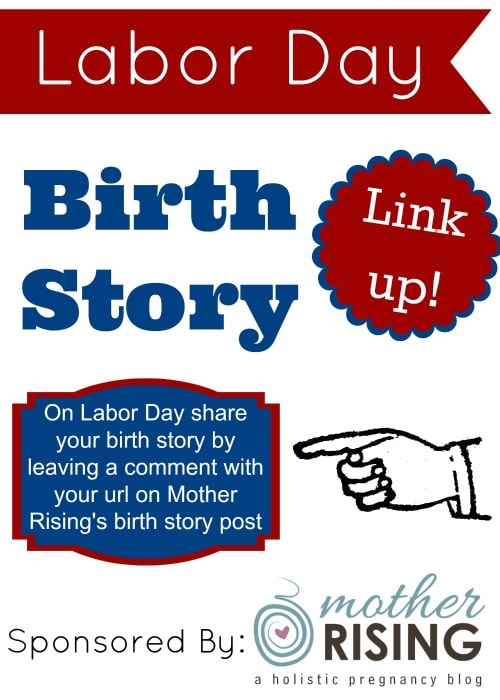 I did this a few years ago and I had such a great time! Sharing our birth stories is a fun way to spend our labor day holiday.
Empowering Stories
I love to hear birth stories, especially empowering ones.
When I say empowering birth stories, I'm not referring to the outcome of the birth necessarily, but more to the experience of the woman and how she was made to feel.
Does that make sense?
If you're struggling to find the positive and/or profound try answering these questions while you write:
•What was my most brilliant moment?
•What is one thing my partner did that really made a difference
•What was my favorite moment?
•What was one moment of holy terror I had and how did I get through it?
Have fun!