When people discover I encapsulate placentas for a living, they are typically fascinated, confused or grossed out. No matter what category you fall into, believe me, I understand. I have been fascinated, confused and grossed out myself!
However, today you've clicked on this post for a reason – to learn all about placenta encapsulation and to get your questions answered. So let's get to it!
After reading this article you will learn more about
what a placenta is
the benefits of placenta encapsulation
placenta encapsulation reviews
choosing between DIY placenta encapsulation or hiring an expert
the average cost of placenta encapsulation
how to become a placenta encapsulation specialist
brief placenta encapsulation instructions to do it yourself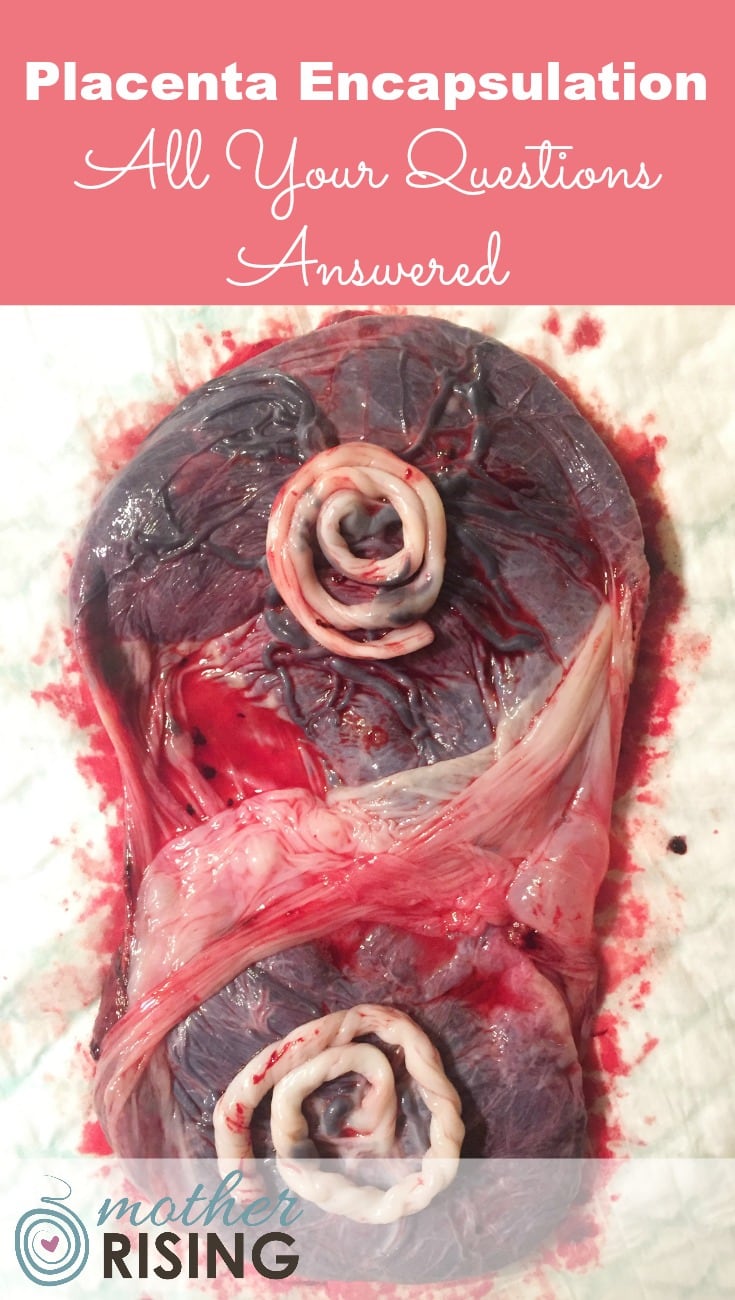 What is a Placenta
A placenta is an organ a woman's body creates just for the purpose of growing a baby. In fact, it is the only organ your body will grow, only to discard later. The placenta is the mediator between a growing baby and mom as it pulls the nutrients and oxygen from a mother's blood and transfers it to baby's blood (via the umbilical cord) without ever intermingling the blood. That, my friends, is amazing.
Another imperative function of a placenta is that it secretes hormones that are necessary to sustain a pregnancy. The hormones that are found in a placenta are oxytocin, cortisone, interferon, prostaglandins, hemoglobin, prolactin and Urokinase inhibiting factor and factor XIII.
During pregnancy the placenta attaches itself to the lining of the uterus, typically in the posterior position (closest to a mother's back). However, there are many normal and abnormal variations to the location of a placenta in utero. In my most recent pregnancy I had an anterior placenta that I thought was very annoying. Placenta complications like placenta previa, placenta abruption and accrete can cause significant threats to the health of a baby and or mother.
The placenta is a baby's lifeline because without it, baby would not survive. It is extremely important, but often the unsung hero during pregnancy.
The Benefits of Placenta Encapsulation
People typically hire me to encapsulate their placenta to
lower their chance of getting postpartum depression or other postpartum mood disorders
increase energy
increase breastmilk supply
stabilize hormones
for good nutrition
Placenta Encapsulation Reviews
Here's what a few of my placenta encapsulation clients had to say about the process.
"Thank you Lindsey for being so quick and efficient with the encapsulation process. You made it an easy process to add to the list of things that needs to get done after giving birth. It was great to have someone local come by and discuss the entire process with me as well. And the directions your provided were priceless. I personally found the benefits of taking my encapsulated placenta to be numerous. It gave me lots of energy during the days so that I could keep up with my toddler, all while nursing my newborn. It gave me the confidence that my newborn was getting all the milk she needed from me. My supply always seemed plenty, which wasn't the case so much with my first born. And recovery time was virtually non-existent. We were able to hit the ground running from the day we returned from the hospital. I definitely give credit to the placenta for that as well. It was a pleasure to work with you Lindsey and will definitely recommend your services to my friends. Thanks again!" ~ Katie Mandell, mother to Jonah and Camarah
"I loved my placenta pills and they made a huge difference in my postpartum recovery. Lindsey made the whole process very easy as she picked up and processed my placenta. The pills were ready within 48 hours and I started taking them immediately. The pills helped with my energy levels and helped balance out my hormone levels. I noticed a difference in my attitude and in my energy levels on the mornings when I forgot to take my pills. I also believe that they also helped with my milk supply. I did not have any issues with my supply and even had an oversupply at one point. I completely attribute this to the pills and their effectiveness (along with nursing) to stimulate milk production. I would highly recommend placenta encapsulation to any expecting mothers as it has numerous benefits." ~ LeAnna
"Thank you so much for encapsulating my placenta! While I don't have any past experience in a birth without taking these pills, what I can say is that, as a new mother, this felt like the "right" thing to do. Its such a natural ritual for other mammals why would humans be any different?! Hormones send us on an emotional roller coaster after giving birth and I feel like the pills help curb some of those ups and downs. I also feel the pills helped to ease my postpartum bleeding which stopped within three weeks of delivery. You're very knowledgeable in the traditional preparation of the placenta and I appreciate the time and love you put into each encapsulation. Pickup, turn around time and delivery was quick and easy as a postpartum mother. I'd definitely encapsulate with you again should we have another child." ~ Rachel Dodrill
DIY Placenta Encapsulation or Hire an Expert
You can absolutely encapsulate your own placenta. There's not a magical, secret method to do it, so if you're wanting to get your hands dirty (ha!) check out my post on placenta encapsulation supplies to get started.
PROS of DIY:
decreased cost
if a specialist isn't available in your area it might be the only way to get it done
gives the mom control over the encapsulation process
CONS of DIY:
might not have time or energy (new baby, etc.)
will take you longer than a specialist
you will have to purchase supplies you might never use again
the "gross factor"
PROS of Hiring a Specialist
quick turnaround time
removes the mom from the "gross factor"
saves energy to have someone do it for you
specialists are very knowledgeable when it comes to placentas and will easily troubleshoot and issues that may arrise
CONS of Hiring a Specialist
increased cost
decreased control over the encapsulation process
another person to call immediate postpartum
The decision to hire a placenta encapsulation specialist is dependent upon a variety of factors. If you are looking to hire a specialist, check out the IPPA which is the organization that trained me to become a provider. If you are local (Tallahassee, FL), feel free to contact me!
Cost of Placenta Encapsulation
The cost of placenta encapsulation varies, mainly on the area you live in, what "extras" you are purchasing in your placenta package (tinctures, salves, etc.) and the experience of the specialist.
I charge between $175 and $200 which seems to be an average price. You may see prices around $50 lower or higher in your area.
Placenta Encapsulation Certification
If you are seeing a need for a placenta encapsulation specialist in your area and are wanting to fill that need, getting trained and becoming a certified placenta encapsulation specialist will set you on the right path.
I was trained by IPPA and am proud to say so. Here are some photos from my placenta encapsulation training I did over two years ago.
My training was thorough and best of all, I can still receive support through an online group day or night. You don't have to go on this journey alone, get certified with a respectable organization like IPPA! Another great certifying organization is PBi.
Placenta Encapsulation Supplies
For a complete list of all the supplies you'll need to encapsulate a placenta professionally, check out this list. Depending on if you're going to be doing this professionally or for just yourself, you'll be buying different things.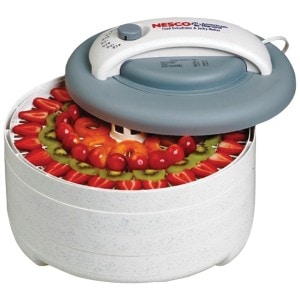 Either way, one thing you probably will need is a good dehydrator. When dehydrating the thinly sliced placenta strips you need to dehydrate it so well that it snaps when you try to bend it. A good dehydrator that gives you the ability to adjust the temperature is imperative. The typical temperature I dehydrate placenta at is 135 degrees.
Another thing you must have is a good, quality grinder. You see, once you dehydrate the placenta you will need to grind the dried out pieces of placenta into a fine powder so you can get it in the capsules.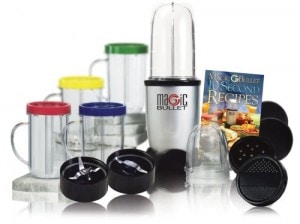 There are many options – a coffee grinder, a magic bullet or even a Vitamix. If you are planning on doing placenta encapsulation as a business a coffee grinder won't be a good option because you can't submerge it in water to clean and sanitize it. With a magic bullet or Vitamix you will be able to thoroughly clean and disinfect every part of the appliance that comes in contact with placenta.
Personally, I use a magic bullet and have been very happy with it for 5+ years. It does the job.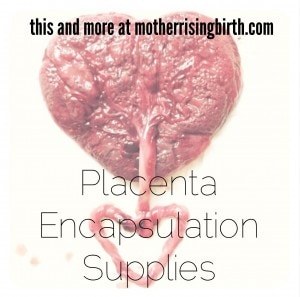 Placenta Encapsulation Instructions in 10 Easy Steps
The following is a brief description of how to encapsulate a placenta. For a more detailed description, visit my placenta encapsulation supplies page and scroll down below the "Amazon Store". With each product listed I explain how and why I use it.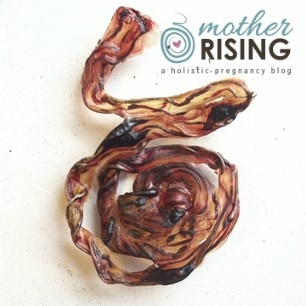 Clean and sanitize your workspace.
Prepare your workspace as much as you can before you bring out the placenta. Once the placenta is out and your gloves are on it's harder to get things set up.
Rinse the placenta and look at it. Make sure it is ready to be encapsulated.
Remove the cord and sac. Place both on the dehydrator. (I typically give the dehydrated cord as a keepsake to my clients.)
If you are following the traditional Chinese medicine inspired method, gently steam the placenta over a lemon, hot pepper and ginger. If you are following the RAW method skip to the next step.
Slice the placenta into thin strips.
Place the strips on the dehydrator and dehydrate until each piece snaps when you bend it. It's very important that no moisture is left in the pieces of placenta. This can take anywhere between 6 – 12+ hours. The RAW method takes considerably longer.
After the strips are fully dehydrated grind them and the sac into a find powder.
Put the powder in capsules.
Clean and sanitize your workspace.
Whew! That was a lot! I hope you found it to be helpful and that it answered all your placenta encapsulation questions. Have a question I didn't answer? Leave me a comment and I'll be happy to answer it for you in the comments!
Love,
Lindsey