Banana Egg Pancakes are a big hit in our home.  The kids love them because they taste great and I love them because they're FAST and don't contain dairy or gluten.
Our family is not dairy or gluten intolerant, but because those ingredients are in EVERYTHING these days, I try to limit them when possible to help our family have a healthier diet.
Here's my Banana Egg Pancake recipe.  It feeds three small kids with a small appetite.  Double this recipe for 2 adults and 2 kids.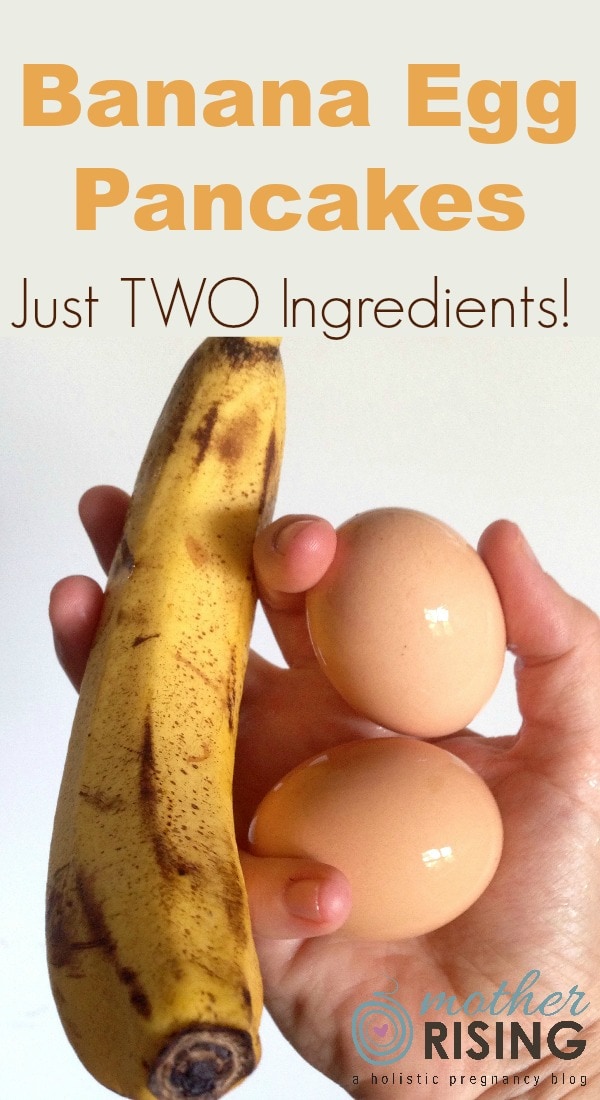 Banana Egg Pancakes
Gluten Free and Only 2 Ingredients
Prep Time: 5 minutes
Cook Time: 10 minutes
Total Time: 15 minutes
Serves: 2
Ingredients
Instructions
Mash bananas.
In a separate bowl, whisk eggs.
Combine ingredients.
Heat an iron skillet (that's well seasoned) over medium heat.
Melt a little pastured butter in the pan.
Pour apple sized circles of batter in the skillet.
Flip to cook the other side.
You're done!  Pour a smidgen of maple syrup on top and you're good to go!

TIPS
Do not combine all the ingredients into one bowl until the bananas and eggs have been thoroughly mashed and/or whisked.  This will save you a lot of time.
Make sure your pan is non-stick.  I use a iron skillet but this one would work too.
Grass fed or pastured butter tastes better and is better for you.  Get you some!
If you can't find pastured butter from a farm or something, Kerry Gold butter is AMAZING.  Even Wal-Mart sells it.
Serve with berries.  Your kids will love you for it.
You could also pour honey, or cane syrup over it too instead of maple syrup.  The sky is the limit!
Many people enjoy adding things like vanilla extract for more flavoring.  Delicious!
A TBS of protein powder or flax seed flour would thicken it up and add some more nutrition.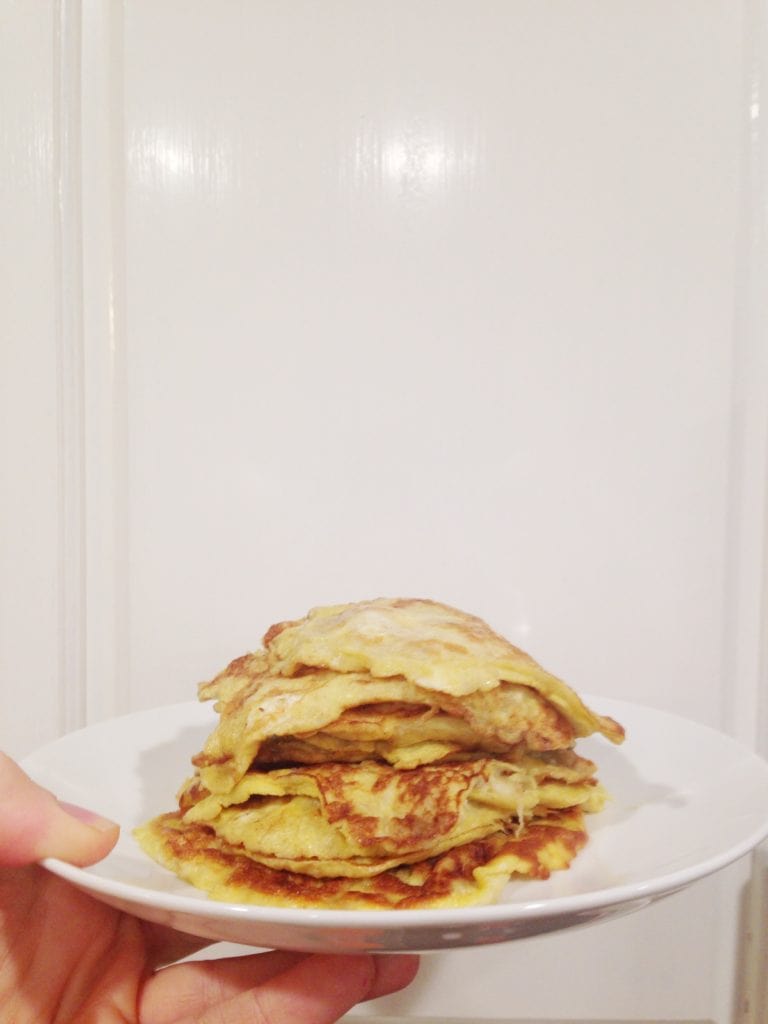 I meant to take a picture of the beautifully plated food and a video of my kids thanking me for my amazing cooking skills.  But, I think this picture says a lot.
THEY LOVE THESE BANANA PANCAKES!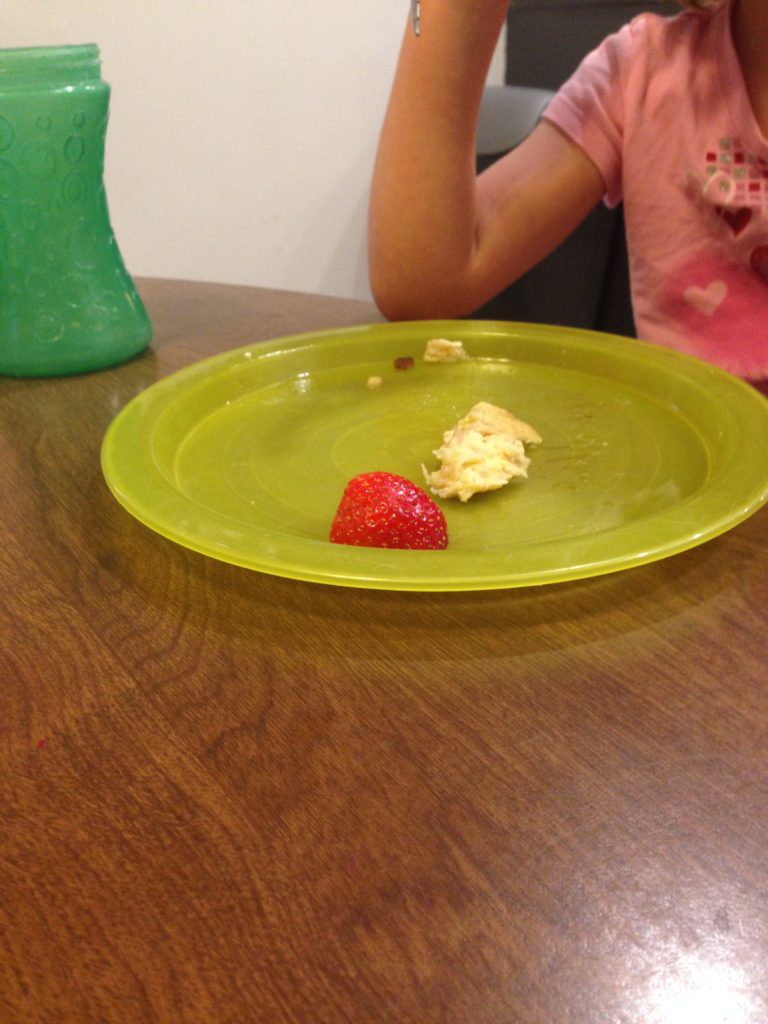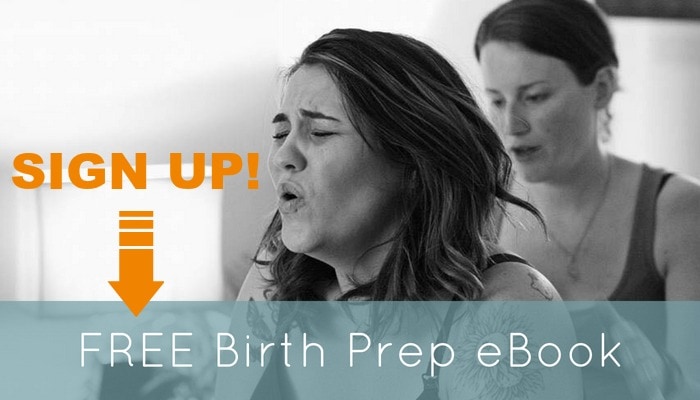 Check out my NEWEST eBook: A Simple Guide to the Hard Parts of Labor! What's inside? ---->> ALL of my best information about getting through the hard parts of labor. Want a copy? Simply click the image above, follow the prompts, and it will be delivered to you today!