I am in an unusual season of life where I am not with my kids most weekends, which of course, includes my breastfed toddler. An unexpected side effect is that I now have a lot of pumped milk in my freezer. Sadly, Mercy doesn't drink it because, I suppose, she prefers it straight from the tap. This has led me on a journey of finding other ways to use breastmilk, and one of them is a breast milk bath.
In this post we will go over why someone would make a breast milk bath and then how to make a breast milk bath. Let's get started!
Why Make a Breast Milk Bath?
Once I realized my freezer was becoming full of breastmilk that my toddler wasn't going to drink, I began researching other uses for breastmilk. A good friend of mine suggested a "milky bath" or a breast milk bath. Here's what I found a breast milk bath to be helpful with.
Moisturizing dry skin
Healing diaper rash
Soothing red, irritated skin
Healing scratched skin and other minor skin abrasions
Helping take the itch out of bug bites
Frankly, a breast milk bath will do no harm and if you have irritated skin, what have you got to lose other than a little bit of breastmilk? Give it a try, come back and comment and let me know how it went.
The photos below are of my daughters taking a breast milk bath, but the real reason I wanted to make a breast milk bath was for my seven year old son. For years, he has had dry skin – his arms, legs, trunk… everywhere!
Since we have been following the instructions below, including the post bath moisturizer, his dry skin has cleared up considerably. Even the raw, red bumps on the back of his thighs look better! As long as I can, I will make breast milk baths part of our weekly (daily?) routine.
How to Make a Breast Milk Bath
Here are the simple instructions of how to make a breast milk bath. No worries, it's really easy! I like easy.
Step 1: Get a bag or two of breastmilk out of the freezer, fridge OR pump what you can.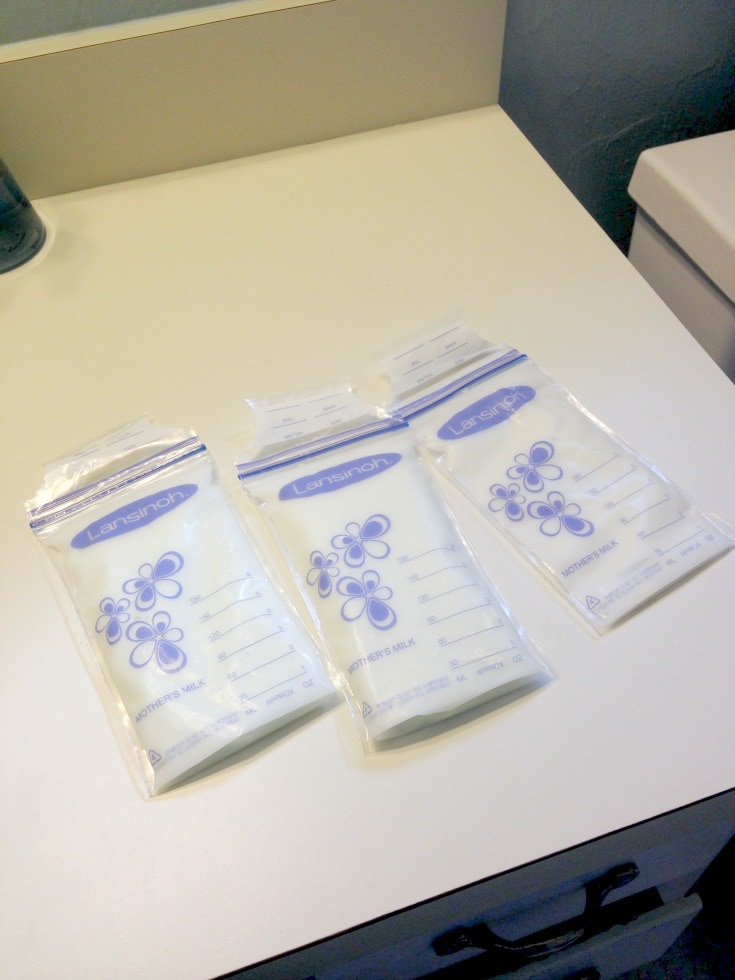 Step 2: Pour enough breastmilk into the water to make the water cloudy. You don't need much! I was feeling generous so I drew a large bath and used around 10 ounces.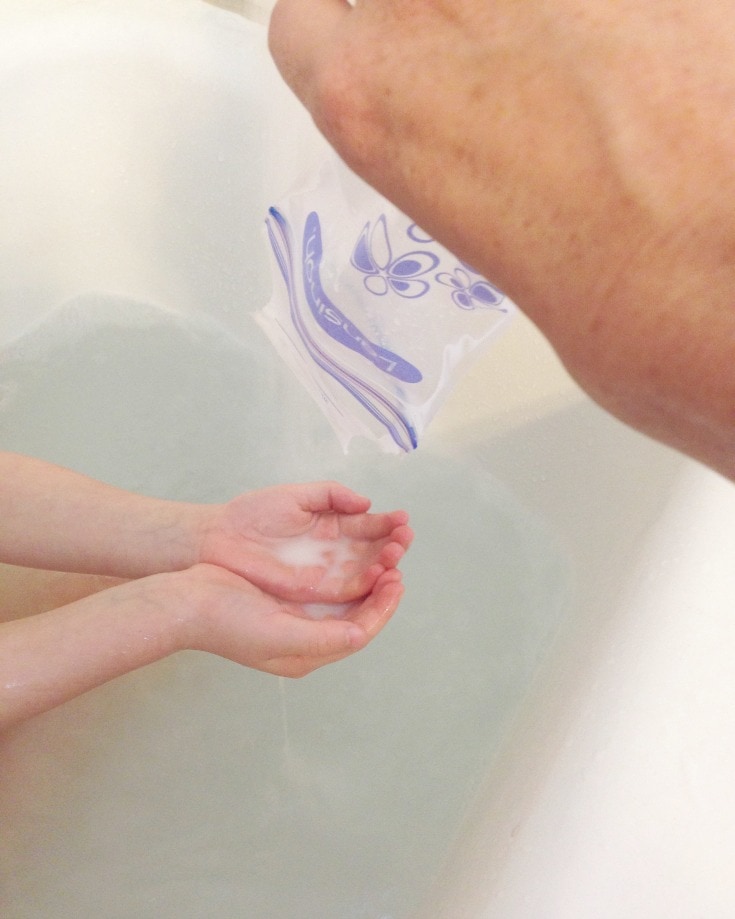 Step 3: Soak as much affected skin as possible. Consider reclining in the tub! The more skin exposed to the breast milk bath, the better.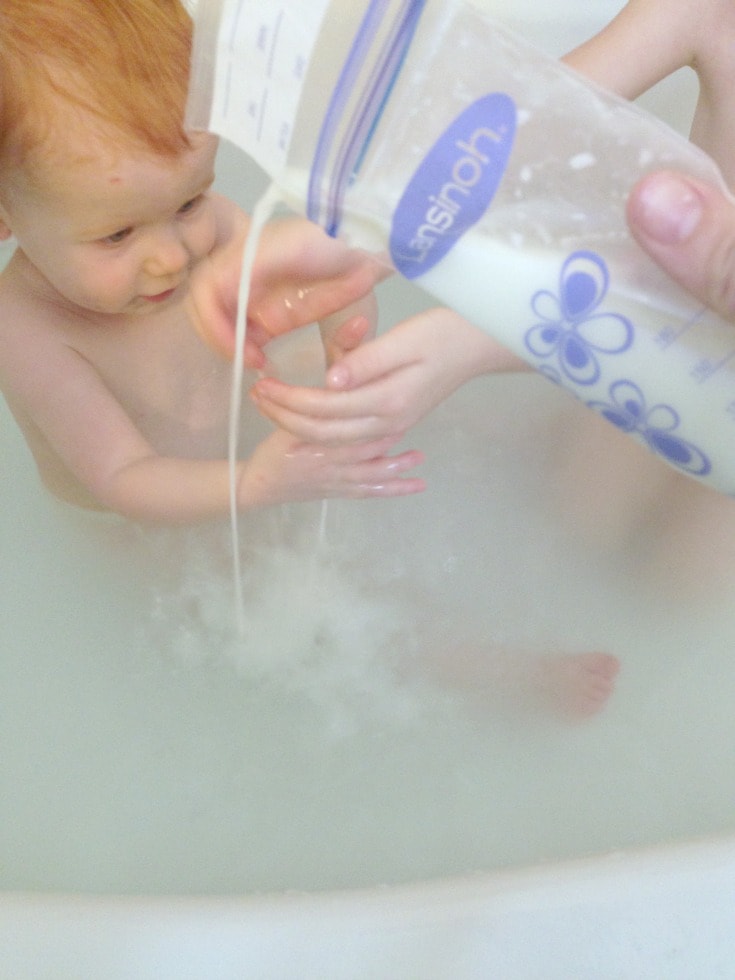 Step 4: After a good soak, gently pat skin dry.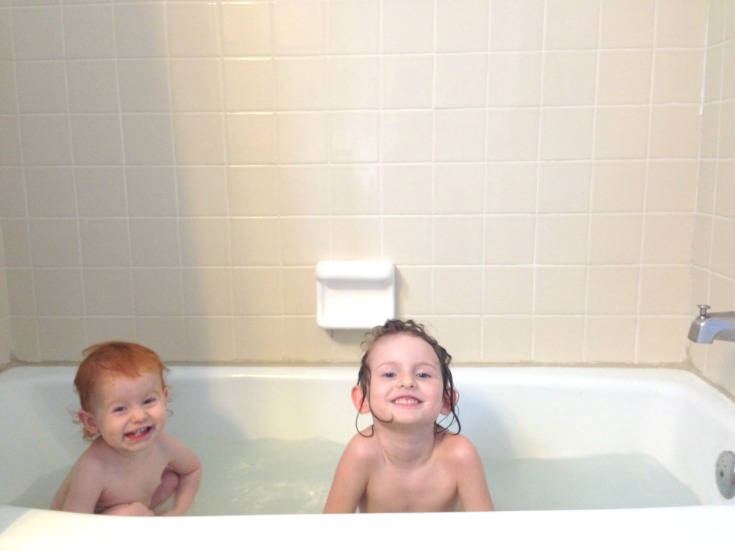 Step 5: To lock the breastmilk in the skin, use a good skin moisturizer like coconut oil.
TIP: If the amount of breastmilk you have available is limited, consider doing a breastmilk bath in the kitchen sink. Since a sink bath requires less water, you'll need less breastmilk to make the water cloudy.
TIP: Don't skip step 5, moisturizing the skin after the bath! You'll get more bang for your buck using a moisturizer after a breast milk bath.
TIP: Don't PUMP AND DUMP! If you need to pump and dump, for whatever reason, use it in a breastmilk bath instead.
Leave a Comment
Have you ever made a breast milk bath? If so, leave a comment and let me know your experience! I'd love to hear more.