The third trimester can be one of the most challenging times in a woman's life. She is swollen, not sleeping well, busting out of her maternity clothes, and may even be experiencing a lot of heartburn. At some point the dread of giving birth is far outweighed by the need to "get the baby out"… which says a lot. How can a woman cope through these trying times? Better yet, what can her partner do to ensure everybody's sanity? Enter, The ABCs of the Third Trimester.
The ABCs of the Third Trimester are a set of 26 humorous pregnancy cards for the VERY pregnant. I promise, they will crack a smile on even the most pregnant of pregnant people.
A is for AFRAID: I'm afraid to ask what padsicles are for.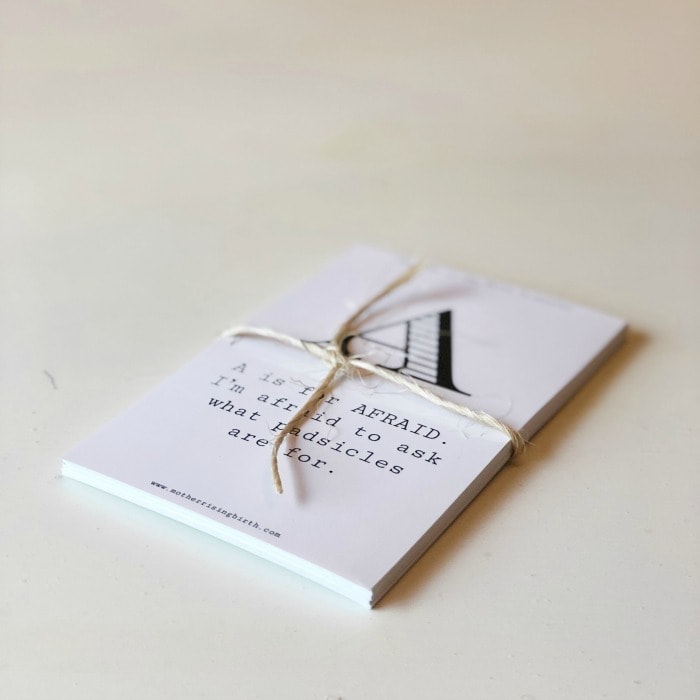 With these pregnancy cards you'll give the gift of laughter at a baby shower, mother blessing, or blessingway.
B is for BIRTH: It's amazing how many people enjoy sharing their opinions about my birth plan.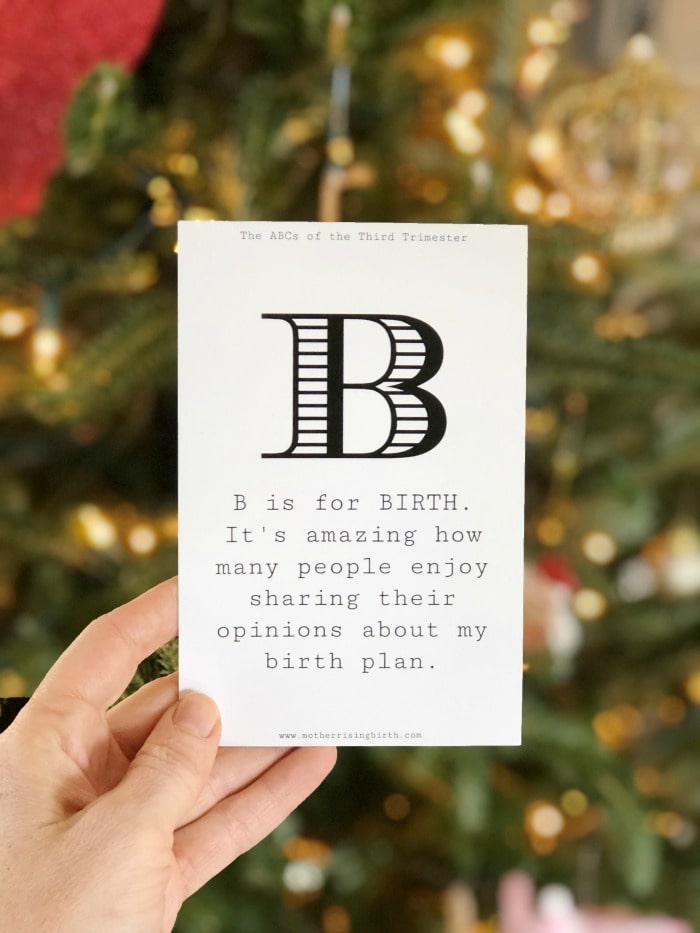 Or perhaps these pregnancy cards could serve as a peace offering for a pregnant spouse or partner during those last few days (which feel like an eternity).
C is for CUT: Ask me again if I've had the baby yet and I'll cut you.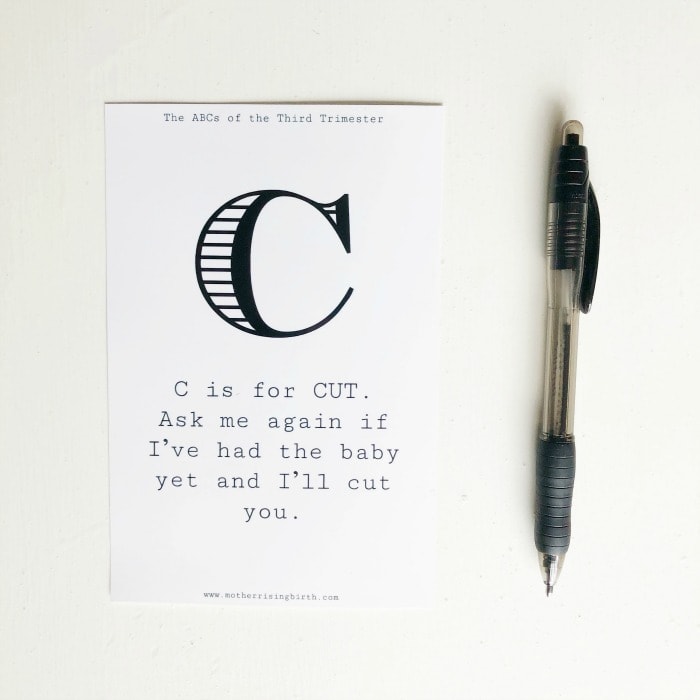 Midwives and doulas, give these pregnancy cards to your clients to help lighten the mood and relax. Laughter is good medicine! Dare I say that a lightened heart could even bring on labor? 😉
D is for DROP: If one more stranger tells me my baby has dropped imma drop kick them.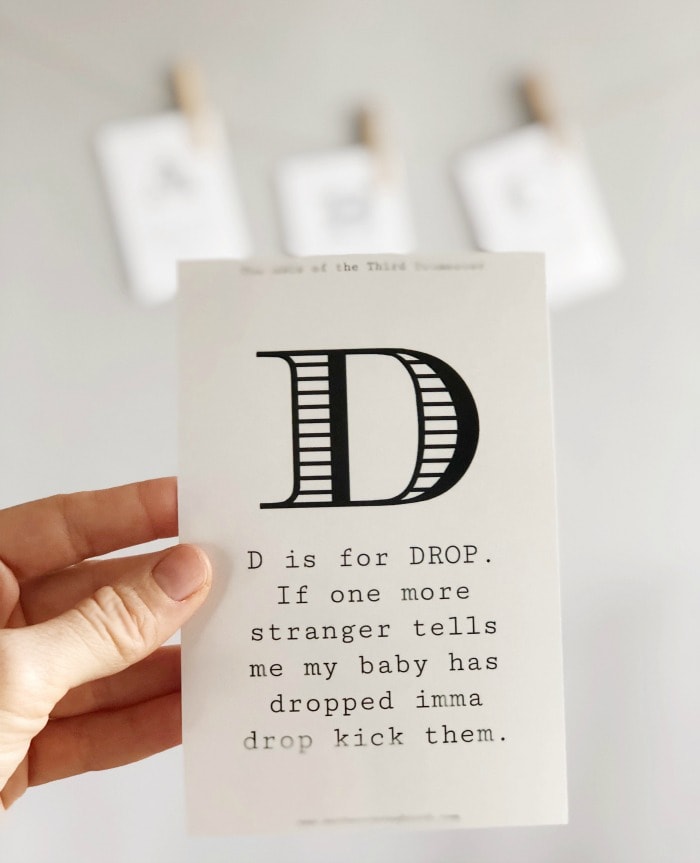 26 Hilarious Third Trimester Letter Cards
I am SO EXCITED about these cards! This set is different than Mother Rising's other popular printables.
E is for EVERYONE: I have thoroughly enjoyed hearing everyone's horrific birth stories, said no pregnant person ever.
F is for FARTS: This baby needs to come out so I can have someone to blame my farts on. Because, seriously.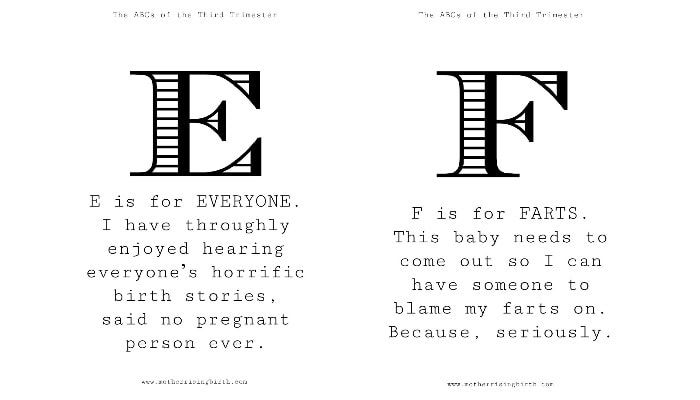 These cards are snarky and full of hilarious third trimester cheer.
H is for HORMONES: Pregnancy hormones are weird. Laughing and crying at the same time is a thing.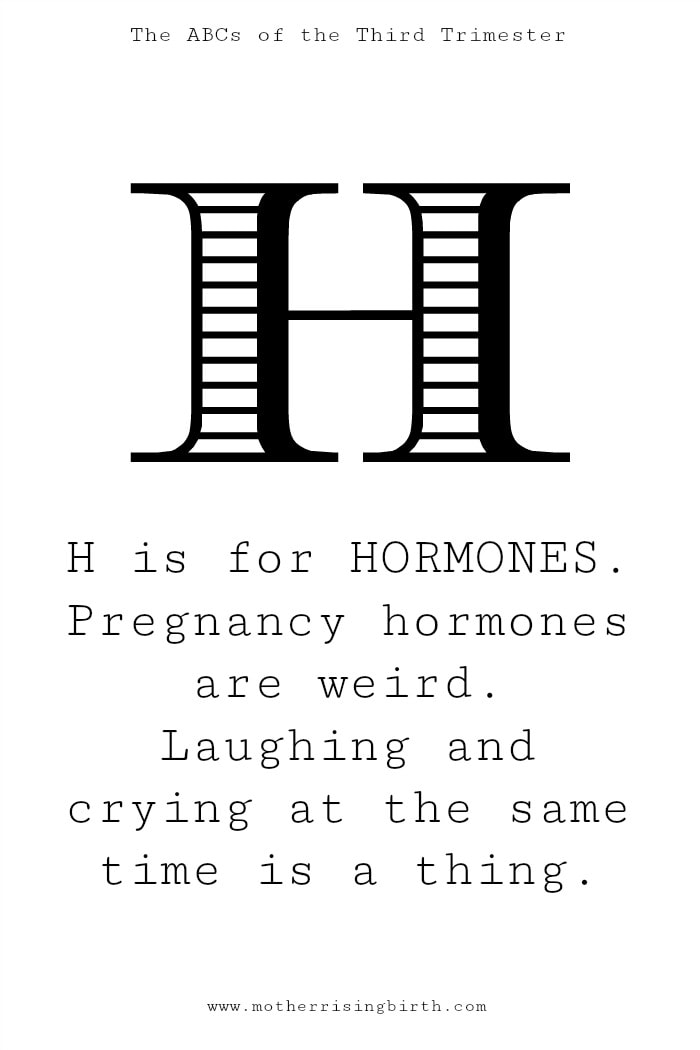 These printables can be printed at home or even on photo paper at your local print shop. My favorite place to print these cards is at my local drugstore. It's fast, cheap, and easy!
I is for INSOMNIA: People say pregnancy insomnia is good practice for when baby comes. This statement is not backed by evidence.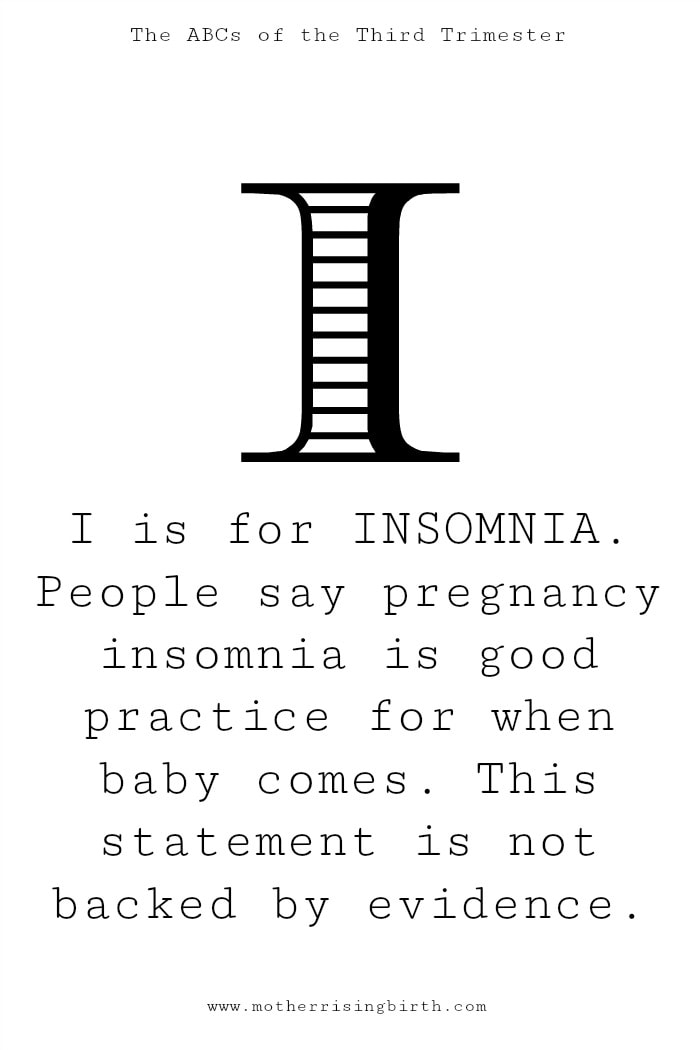 Wherever these funny pregnancy cards end up, they are sure to make the recipients smile and giggle. And sometimes, that's just what a pregnant mama needs.
K is for KNEE: Today I grew a baby knee. And now I rest.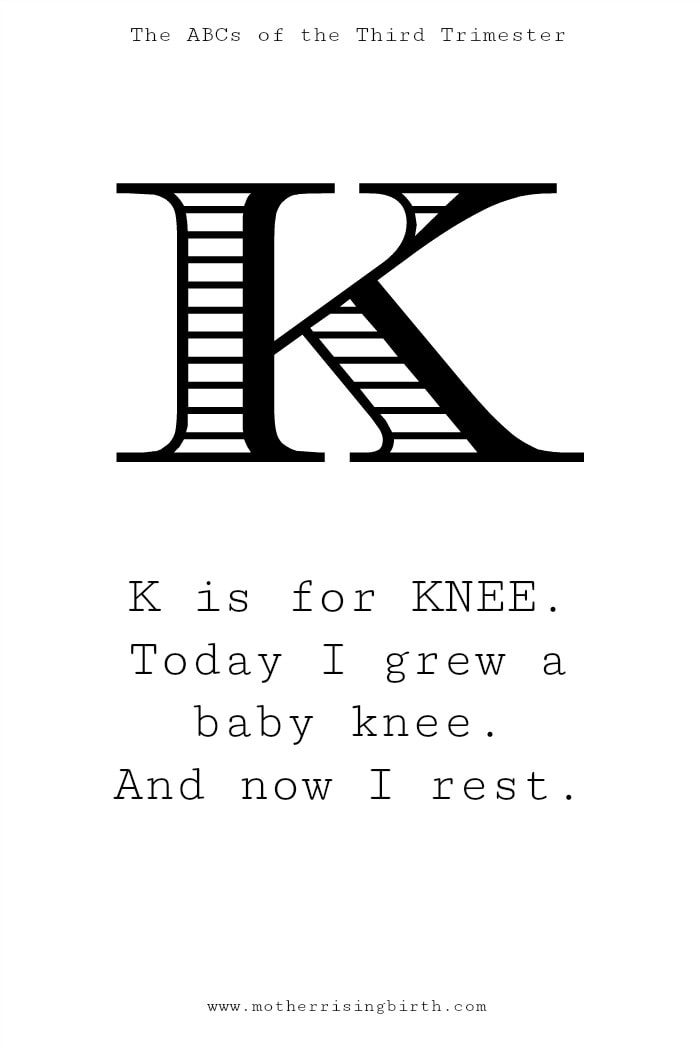 Get your set of The ABCs of the Third Trimester today! Once the printables are purchased you can instantly download and print. It's so easy!
L is for LIES: My due date was created by lies.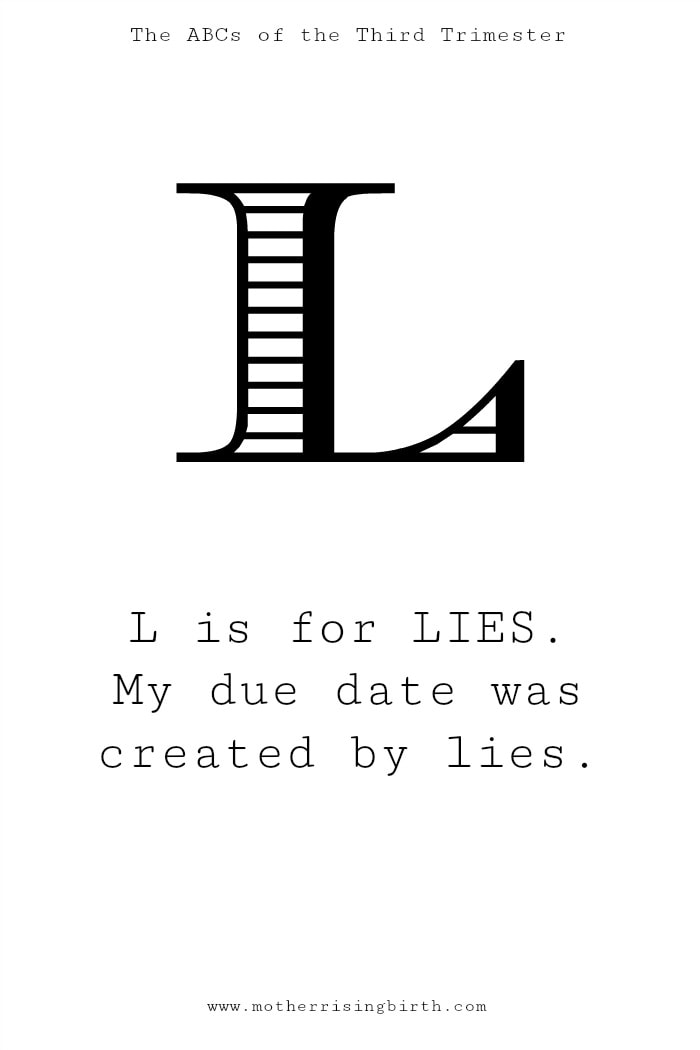 The ABCs of the Third Trimester
Whether it's you needing a third trimeter pick-me-up or you're looking for that unique and funny gift for that pregnant person in your life, you'll want to check out The ABCs of the Third Trimester. Head on over to Etsy and check them out!