Aveda Comfort Tea
Have you ever had Aveda's Comfort Tea?
It's delicious.
When getting my hair done at our local Aveda salon the receptionist and/or stylists typically offer me a choice of hot tea or water.
Take them up on the offer, especially the hot tea! Hot tea is so relaxing, and it absolutely adds to the "relax, rejuvenate and pamper" mindset that Aveda does so well. When I leave an Aveda store I feel like a new woman.
Aveda Tea Recipe
The following is the tea recipe that I created which is modeled after Aveda's Comfort Tea. (It also reminds me of Yogi's Calming Tea, which is fabulous as well.)
The secret to the tea is the licorice, folks. If you don't like licorice in herb form, you won't like this tea.
Another one of the reasons I like this Aveda tea recipe is because it tastes great without having to add any sweetener or cream. It's perfect just as is.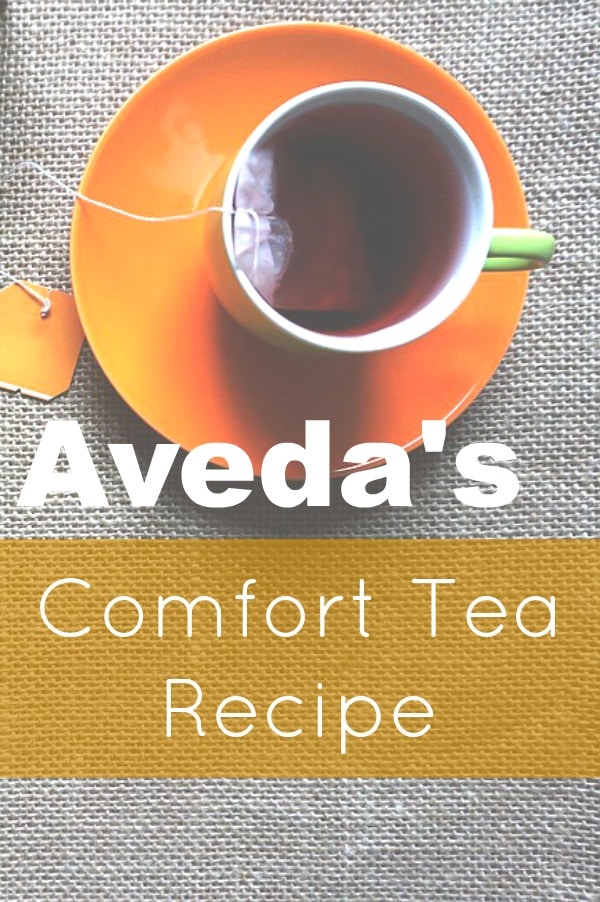 Aveda Tea Recipe
1/2 c + 2 Tbs licorice root cut
1/2 c peppermint leaf cut
1 Tbs fennel seed
1 Tbs basil
Instructions: Combine ingredients in a large bowl. Store in an airtight container.
Directions: To make one cup of tea steep 1 Tbs of the tea mix (or so) in a cup of hot water and enjoy! Try a tea infuser like this one to make it simple.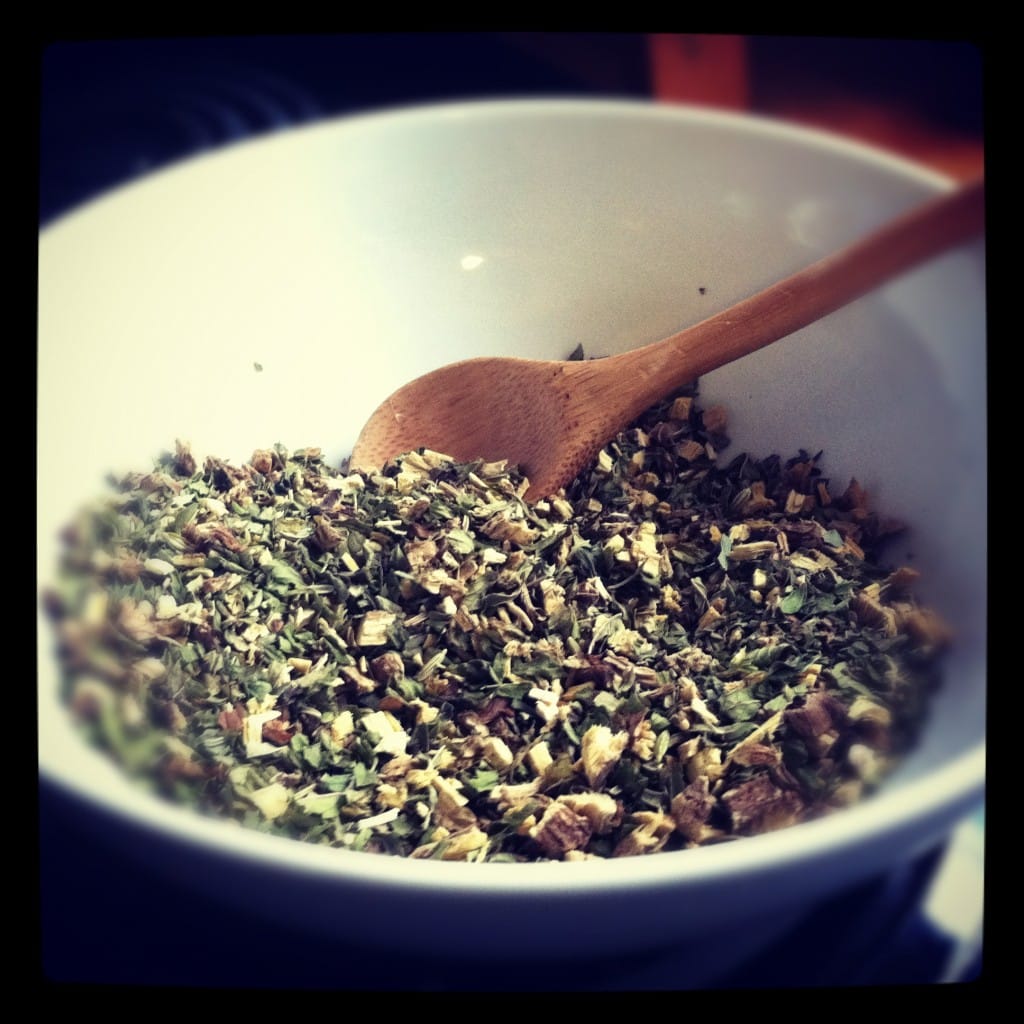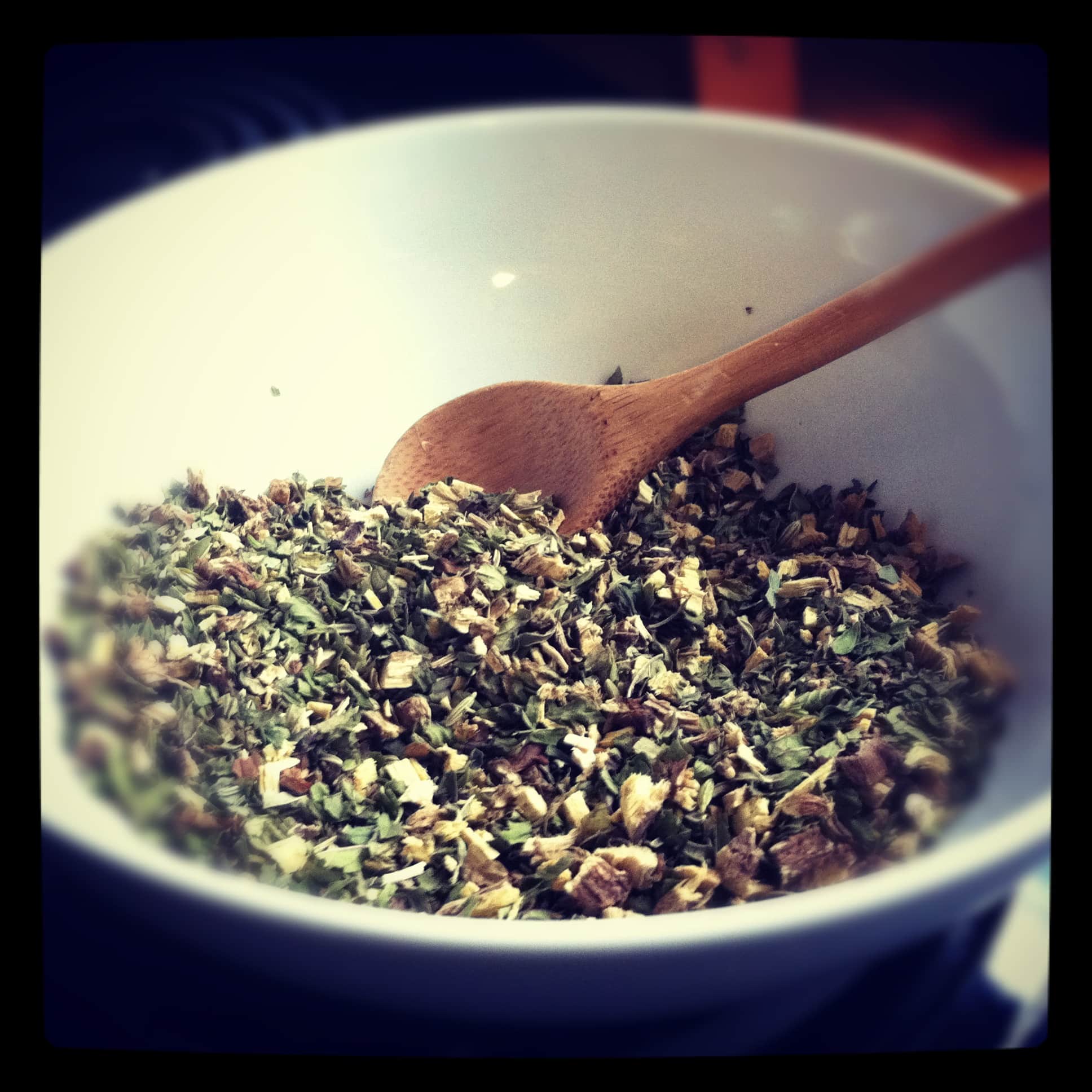 *Remember, this tea is NOT ok to drink during pregnancy, however, every other stage of life will be fine.
PS – If you're looking for a place to buy herbs, check out your local health food store (that's where I got mine),
Mountain Rose Herbs
or
The Bulk Herb Store
. I've purchased herbs all these places and have had good experiences. If you want to save a lot of money buy online and in bulk. If you don't drink tea often, buy the herbs local and in small quantities.