I tell everybody that when Gabriel was born he was such an easy baby. G was a beautiful joy to be around and anything he did was glorious. I nursed him whenever he wanted, held him whenever he wanted and I had the best baby moon I could have hoped for. My oxytocin was pumping, baby, and I fell in love head over heels. I had very low postpartum expectations.
Ironically, my mother has since told me that G was a high(er) needs baby.
Low Postpartum Expectations
I was shocked to hear my mother tell me this because I thought he was so easy! Gabriel hardly cried, but when I look back yes, he nursed around the clock and yes, he was held almost 24-7… but Matt and I had the expectation that babies wanted to be held and nursed all the time.
Also, we had pretty low expectations as far as how much sleep we were going to get, and how much individual free time we would have. We just were prepared to do whatever, whenever and put our "normal lives" on hold.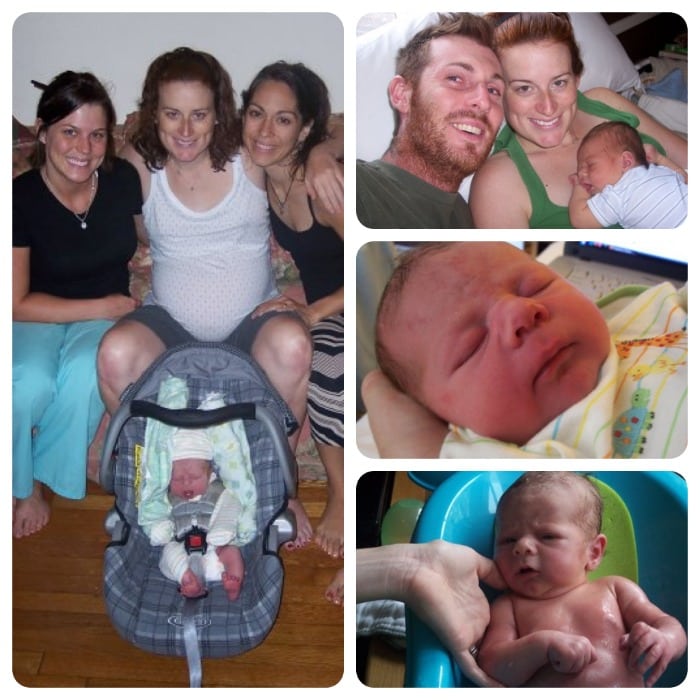 A Schedule?
I am convinced that our baby moon was so lovely and that I have a positive memory of G's temperament because I had no expectations. I didn't expect G to only nurse a certain number of times. In fact, I knew that if I let him nurse on demand my milk supply would increase.
I didn't expect him to be happy if we put him to sleep in his room by himself but had him in our room instead. In fact, there were many nights that we (safely) co-slept which made everybody happier and sleep better.
There was nothing to keep track of, our stress was low(er) and our baby was a very happy baby.
Because we had no expectations the only place we could go was up!
Low Expectations of "Normal"
My desire is to see the new mother simplify their postpartum experience by lowering their expectations and broadening their perceptions of normal. Seriously, my kiddo never had a reliable schedule until he was 7 months old or so.
G's needs were being met, I was happier, and by golly my husband was happier too. By letting go of the expectations that our babies need to nap a certain number of times and hours each day AND sleep through the night (whatever) we will have happier babies and in turn we will be happier mamas.
We all want to feel peace and by letting go and going with the flow we will allow peace to flow into our lives (or at least more peace than if you were trying to put your newborn baby on a schedule).
Your Postpartum Expectations
What were your postpartum expectations? Did they serve you well? Leave me a comment and let me know!