To celebrate Eden's birth and my ascent from postpartum hell, I have a fun Britax review and for ya'll!
Britax Review
Britax has generously given me three Britax Accessories to try out – the back seat mirror, ez-cling window shades and kick mats.
Without further ado, here's what I think!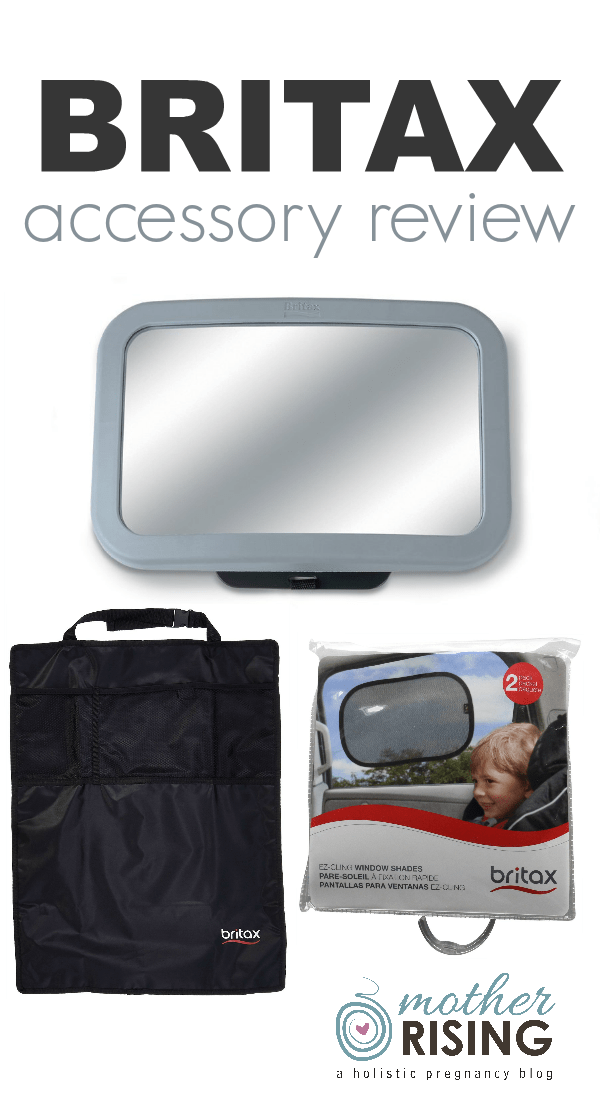 Hands down, this is a must have for every new parent.
The first time we used this bad boy was 24 hours after I gave birth when we drove Eden to her first pediatrician's appointment.
Newborn breathing patterns are so erratic it can make any parent paranoid. This mirror allowed us to see if she was purple… or if she was still alive (because really that's what we're all thinking).
The mirror is large, much larger than our previous mirror we had from when G was a baby. Not only is the mirror large, but it is very sturdy and thick – it gives you the impression that it is well made and will last through more than one child.
Also, the mirror is made to tilt so that you WILL see your baby in your rearview mirror. It will even tilt so low as to see those itty bitty newborn babies.
The clips that attach to the headrest clip vertically and horizontally making it stay in position no matter how bumpy the car ride is.
Frankly, I'm in love with this mirror and I would be a nervous wreck driving around town without it.
UPDATE: Three years later this baby is still going strong. LOVE THIS THING!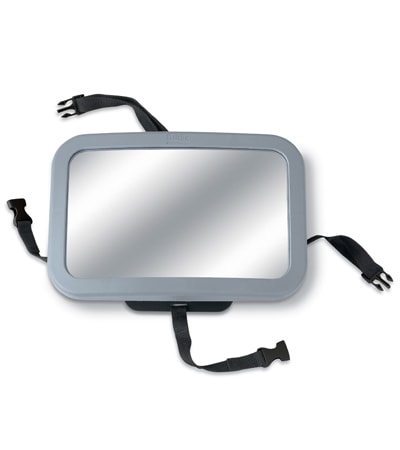 These window shades are really handy – especially if your car is not tinted. I have a Honda Element and my car is tinted very well, so I wasn't sure that they would be helpful for me. I was wrong!
When you have a baby, especially a newborn, it is super important to not let the sun (especially the Florida sun where I live) to get in their eyes.
These window shades can easily come on and off the windows making it simple to adjust the placement according to where baby needs it. If you want to protect your baby's eyes, these shades make it very easy!
These shades are very easy to get off – so easy that my three year old likes to take them down. :/ However, just like the mirror they are of sturdy quality – you can bend them just like a fold up sun shade you would put on your dash.
So far, the shades have withstood my three year old.
UPDATE: I don't like these things. My kids pulled them on and off and on and off and then threw them on the floor. The sticky factor is gone. These are not childproof!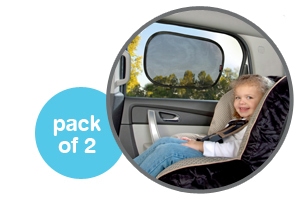 My three year old has taken this accessory quite literally – these are mats that he can kick. Or maybe I never noticed him kicking our seats before?
Nonetheless, these mats are long, thick and fit perfectly on the back of the two front seats of my Honda Element.
My car is so dirty from my boy, so I'm grateful that something is getting protected back there.
If I had to change one thing about these mats it would be to make the pockets that hold stuff big enough to hold books. I have pockets on the back of my seats but with them covered up by the kick mats I have nowhere to put any books for my son to look at.
However, keeping him from damaging my seats is priority so we decided to sit the books next to his carseat.
UPDATE: These things have held up! They do exactly what they're supposed to. I still wish the pockets would fit a book, though.