Surprisingly, remembering the details of a pregnancy is actually quite difficult. In the moment, it's hard to believe the possibility of forgetting these momentous, life altering moments. However, failing to write things down (in one of these best pregnancy journals!) will encourage our brains to do just that – forget everything!
After birth life becomes "all about baby" and any brain cells you have left after experiencing what I call "placenta brain" are going to help you function more as a human being rather than a zombie. Don't expect to remember everything later when you have more time.
The Best Pregnancy Journals
The following are the top 7 pregnancy journals out there. Read each description as they are all VERY different from each other!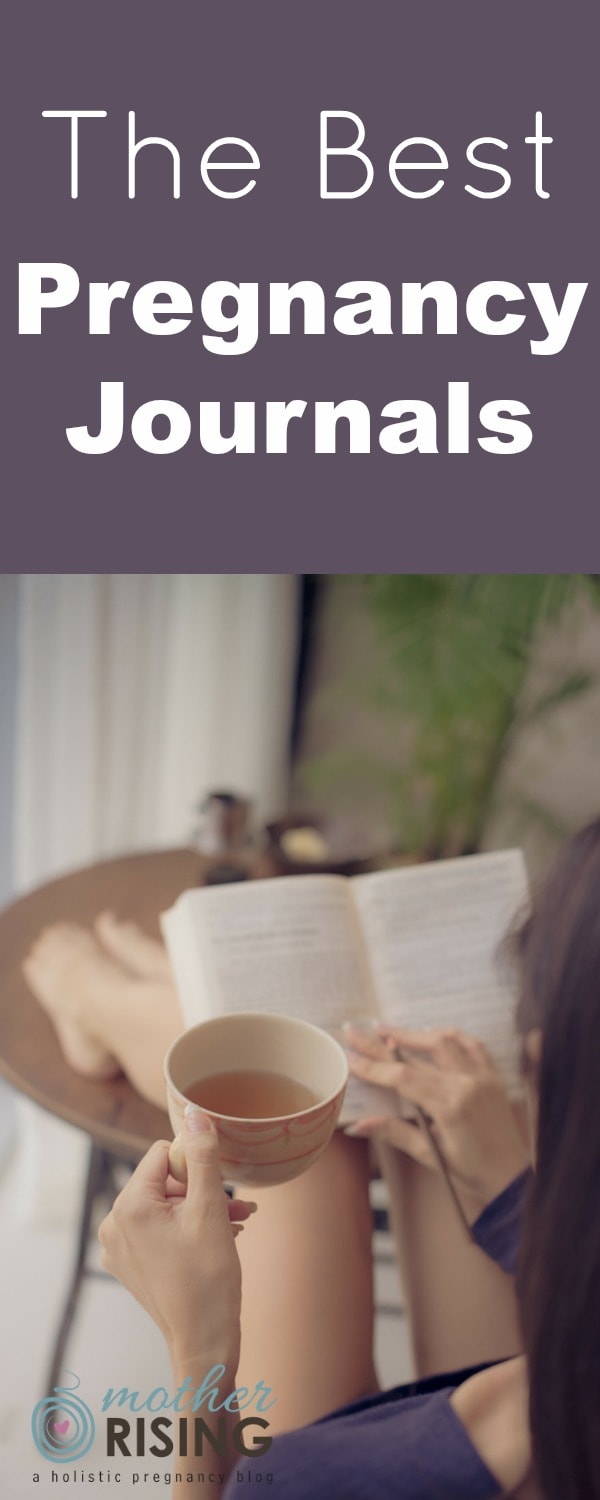 How The Belly Book stands apart from the other pregnancy journals:
It's the best selling pregnancy journal out there.
It has a blue elastic band that wraps around the book ensuring it stays closed and secure.
It is broken down into three trimesters making it easy to organize and use.
This pregnancy journal stays lighthearted and fun with writing prompts like "Days I have been wearing sweatpants in a row:____". So funny!
Looks modern and upbeat.
Lots of places to post belly and ultrasound photos.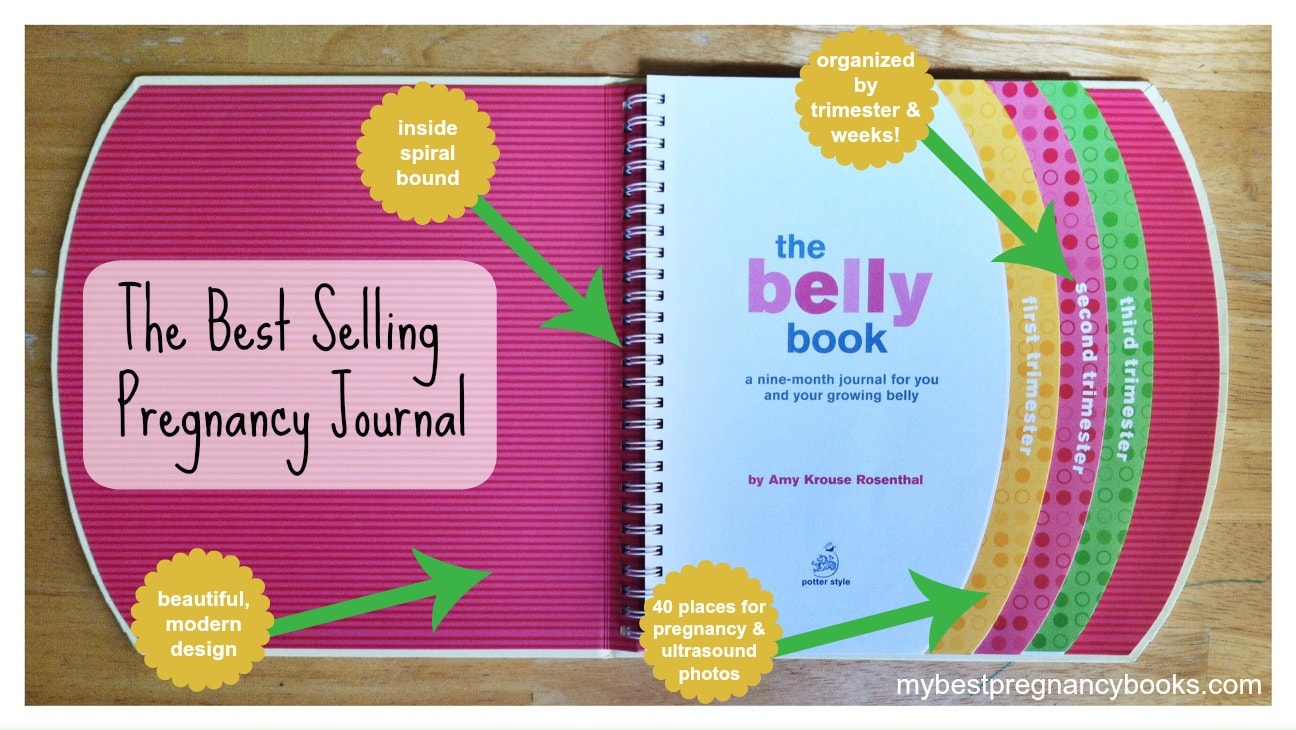 How Expecting You stands apart from the other pregnancy journals:
The modern design is the biggest draw for this pregnancy journal. The beautiful mustard yellow cover really sets it apart. Gone are the baby pastels… and good riddance I say!
The interior pages are beautiful as well. This pregnancy journal is a true, modern keepsake.
Lots of space to answer writing prompts and blank spaces for jotting whatever comes to mind.
Inspirational prompts.
This is not a scrapbook-y pregnancy journal. If you're looking for something that comes with stickers, or places to attach photos, this pregnancy journal isn't for you.
How The Pregnancy Journal stands apart from the other pregnancy journals:
Lots of information on nutrition, health, weight gain, etc.
Balances personal journaling space with the author's tips and advice (which is great if you are not interested in writing in length)
Can use daily or weekly
Tracks development of your baby
This is a great journal if you're looking for a pregnancy book with general information that also has room to journal
How My Pregnancy Journal stands apart from the other pregnancy journals:
This pregnancy journal places an emphasis on photos
Includes cut out frames which you can place over the photos placed on each page
Great for a first time expectant mother
Includes pages to write out mom and dad's family trees
Journal prompts include "all about mom" sections including childhood memories making this definitely a keepsake to pass down to children
How The Nine stands apart from the other pregnancy journals:
LOVE the way this looks!
A private and personal pregnancy journal (if you answer the writing prompts about your libido!)
Entries for each week
Great for journaling current thoughts, feelings and events
More writing prompts than blank pages
Can attach lots of pictures to pages
Compact in size and can fit comfortably in your purse
How Bump for Joy! stands apart from the other pregnancy journals:
Great journal for a first-time mom
This journal can be bought before becoming pregnant – there's a preconception section
Adorable design!
Easy to record LOTS of pregnancy details
Gender neutral
How Sacred Pregnancy stands apart from the other pregnancy journals:
If you are looking for a holistic and spiritual (non-religious) book/journal this pregnancy journal will knock your socks off
The photography is stellar
Guides a woman through her fears, concerns, myths, joys, and relationships that are continually changing throughout pregnancy
At the end of every chapter there is a place for journaling but I imagine this book would inspire even more pregnancy journaling.
Other Pregnancy Journals
Waiting in Wonder is a really sweet journal/devotional that any Christian mama would love. It has weekly memory verses and places to write prayers for your baby. Even if this is not your first baby, you'll get something out of it.
Bump to Birthday is unique because it creates a memoir of your pregnancy AND baby's first year.

If you like journaling without prompts AND author Nikki McClure's artwork you'll love Embrace: A Pregnancy Journal.

For the fitness and nutrition enthusiasts! Keep track of weight gain, appointments and exercise sessions. Fitbook Mama2b is small, has a band around it and will fit nicely in your purse.

Hello, I'm Pregnant is an easy journal with writing prompts and places to put ultrasound photos.

If you love the vegetable and fruit baby growth comparison you will LOVE this From Pea to Pumpkin. Each week you will see how your baby is growing and you will also have places to write and put ultrasound photos.
If you like weekly prompts and a band around the book to keep it closed you'll like this Pregnancy Journal. It's a bit larger than other journals, so if you have a smaller purse it might not fit in there.
A great journal for a first time mom that loves journaling. If you are a single mom Giggle Wiggle is even more perfect because there's minimal writing prompts about dad.
Waiting for Baby is a keepsake journal that records information about mom, dad and the family tree. That information coupled with the typical pregnancy journaling makes this a precious heirloom you can give to you child when they are older. What a treasure!
Expecting You is another pregnancy journal that is perfect for those who LOVE to journal. Lots of blank space, idea prompts… this pregnancy journal will create a keepsake that you will enjoy reading whenever you find it years later.

Another pregnancy journal for a Christian mom, Love Letters to My Baby will be a cherished possession. With writing prompts, scriptures and places to put thoughts about each state of pregnancy this pregnancy journal is ideal for those who love to write and need an outlet during their journey to motherhood.

If you want to do a lot of planning and organizing and only a little bit of journaling, Great Expectations is a great fit!

Now that I've looked at 20,000 pregnancy journals I think I actually like this Pearhead Pregnancy Journal the best. I like the way it looks. I like the functionality of the covered spiral and the elastic to keep it closed. It has 7 pockets to put stuff in and many places to attach photos. I like the journaling prompts and how it is organized by stage of pregnancy. This one is a keeper!

I think I can handle writing one line a day. I'm buying Mom's One Line a Day right now.

How The Ultimate Pregnancy Journal stands apart from the other pregnancy journals:
Great journal for a first-time mom
Excellent choice for scrapbookers
Contains frames, stickers and a fold out banner to decorate pages
Easy to record LOTS of pregnancy details
Gender neutral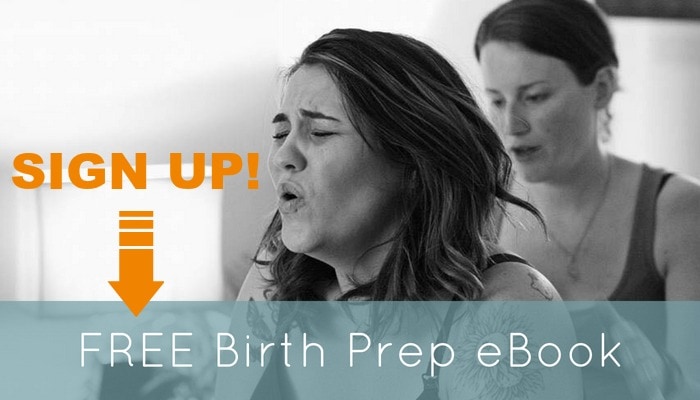 Check out my NEWEST eBook: A Simple Guide to the Hard Parts of Labor! What's inside? ---->> ALL of my best information about getting through the hard parts of labor. Want a copy? Simply click the image above, follow the prompts, and it will be delivered to you today!
Mother Rising is a participant in the Amazon Services LLC Associates Program, an affiliate advertising program designed to provide a means for sites to earn advertising fees by advertising and linking to amazon.com. This post contains affiliate links.