Remembering the details of a pregnancy is practically impossible unless you write it down. Sure, you'll remember some of the highs and lows, but the details? Nope.
Your best bet is to purchase a journal specifically made for pregnancy.
Curious what pregnancy journal everybody else is buying? I'll tell you.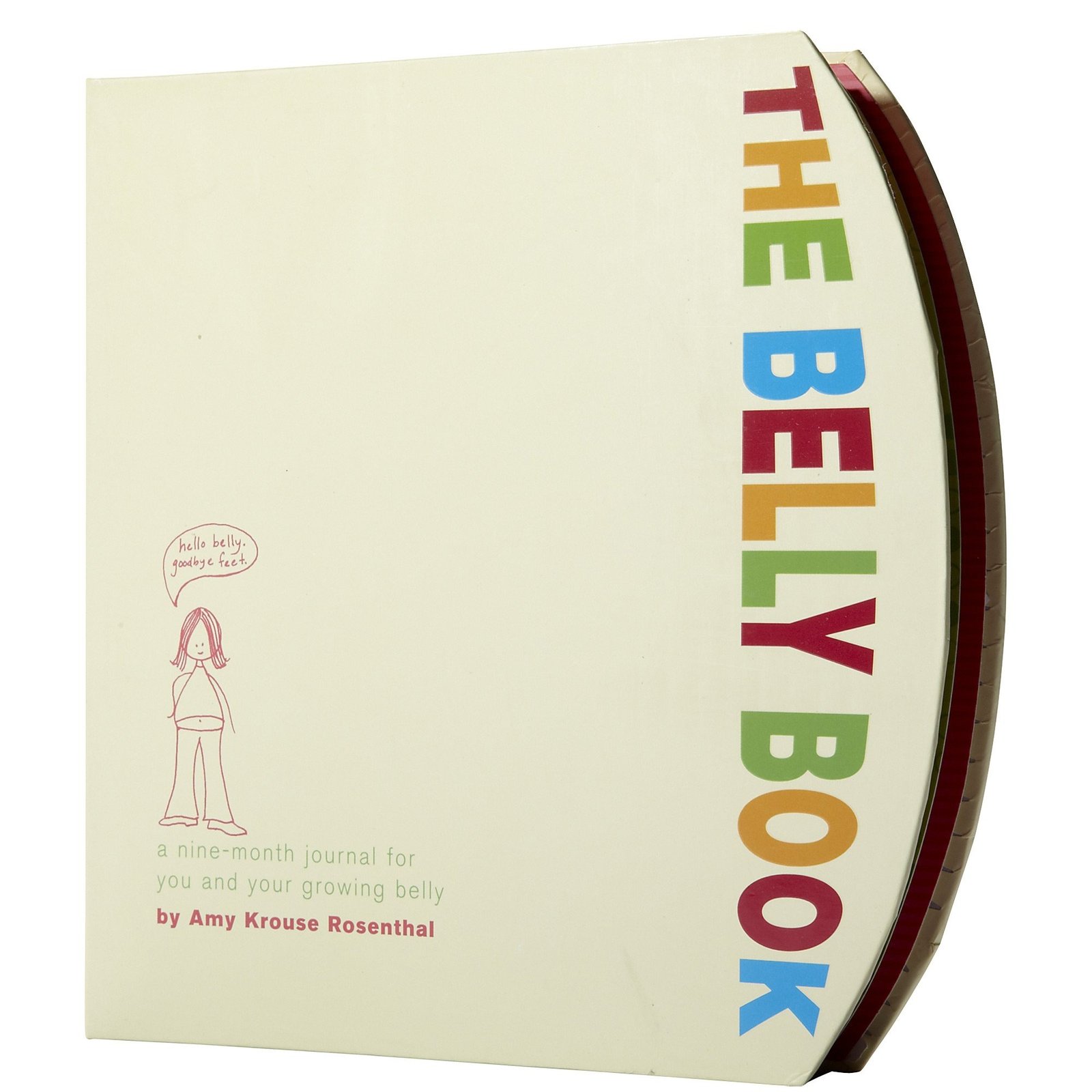 The best selling pregnancy journal is by far a journal called The Belly Book by Amy Krouse Rosenthal. In fact, I bought this journal for my most recent pregnancy.
Before I wrote this post, I sat down with this journal and I started flipping the pages. I had so much fun reading what I wrote in the first trimester! I had forgotten what I had written and did not remember it even though at the time I wondered how I could possibly forget such an important time in my life. Ha! Motherhood happened and my memory was erased.
An excerpt from the first trimester section:
All the fun and gory details about morning (noon?) (night??) sickness:

I wrote, "I wake up at night to pee and then I start feeling sick. Then I have to eat something to make myself feel better. After that, I cant' fall back asleep. Sigh."

Times of day when I feel the worst:
I wrote, "Mornings and when I wake up from naps. And 5 am. Also, when I'm hungry or too full."

My stomach churns at the mere scent of:
I wrote, "Trash, other kids' poop, dirty dishes, bad breath, B.O., and cooking smells."

Food that generally calm my belly:
I wrote, "Popsicles, eggs (or other protein), cold drinks and cereal."
Two years later, sure, I remembered feeling sick, but I had honestly forgotten all the details I had written about above. I'm so glad I wrote them down! It's so fun to share these memories later on. Who knows, maybe one day my daughter will appreciate this pregnancy journal.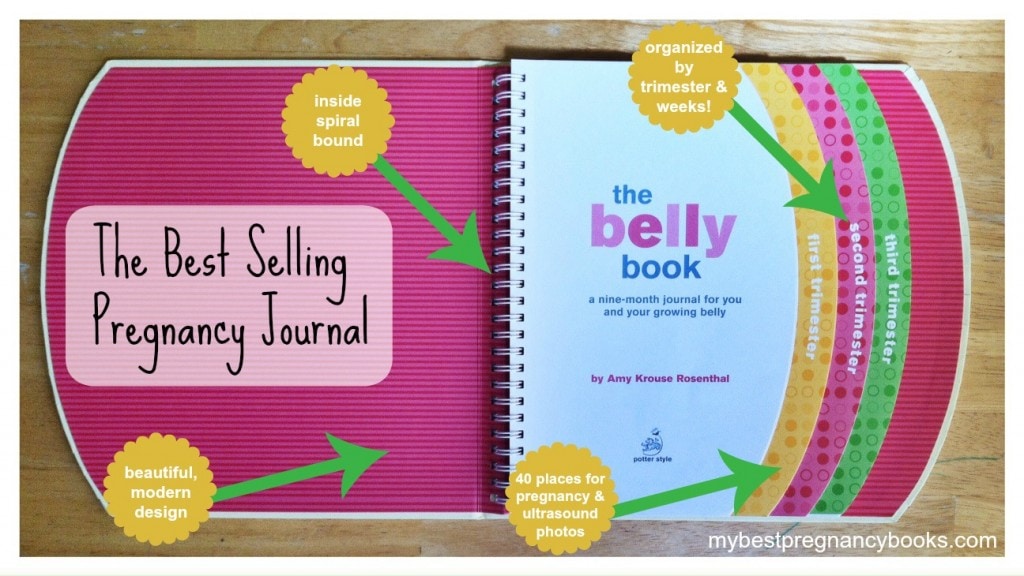 The Pros
Above is a picture of my copy of this best selling pregnancy journal. Here's what I enjoyed the most:
Beautiful, modern design. What can I say, I'm a sucker for pretty packaging. And to be honest, a lot of the other pregnancy journals were reminiscent of the 90s. This pregnancy journal definitely fit my style.
One of the neat features of The Belly Book is that it is spiral bound on the inside of the book. What that means is that you'll be able to lay your journal on the table and it'll open up flat AND the spiral won't get wrecked if you carry it around in your purse.
This journal is part scrapbook because there are 40 places to put your favorite ultrasound and pregnancy photos. I loved having a specific place to put the photos.
The pregnancy journal is broken up by trimester and each week has its own page. Breaking it up like this makes it easy to navigate, but also gives you the opportunity to record the details of each week. Pregnancies are always progressing and changing so I loved having the opportunity to write something each week.
The Cons
This best selling pregnancy journal isn't for you if:
You love to scrapbook and want to use your own paper, embellishments, etc. This pregnancy journal is more suited for the woman who wants to keep a detailed record of her pregnancy but doesn't want to devote hours to scrapbooking.
You would like pages and pages of blank space to write on. Nope, this pregnancy journal has a few places for free writing but most of the write space is saved for prompts.
You would like a pregnancy journal that has pockets or envelopes to help hold extra papers. Nope, it doesn't have pockets but if that was important to you I think you could absolutely get a cute envelope and hot glue that on the front and back covers.
Sometimes, despite being a best selling pregnancy journal, The Belly Book just isn't for everybody. If that sounds like you make sure to read my other post on the 7 best pregnancy journals (the second one on the list is my favorite) which lists almost all the pregnancy journals you can buy!