This Christmas, my youngest will be 18 months old and I am so excited to buy her a couple of fun Christmas presents from this list of the best toys for a one year old. Compared to last year, she will now be able to play with toys and attempt to open some presents. SO FUN!
(I always find it humorous when parents buy lots of gifts for babies first Christmas. Babies don't care about Christmas! lol!)
However, as a seasoned mom of three, I am hoping to avoid toys that plug in or require batteries. I find that this small requirement lends itself to better quality toys that are more imaginary in nature – a good thing for growing children and developing brains!
The best thing about these toys for a one year old is that they will also work for a two year old, a three year old, a four year old… and so on. These toys will grow with your child!
Also, if you have more children than just a one year old (come Christmas, I will have a seven year old and a four year old) they will enjoy these toys too. There's a lot of sharing and group play in my home!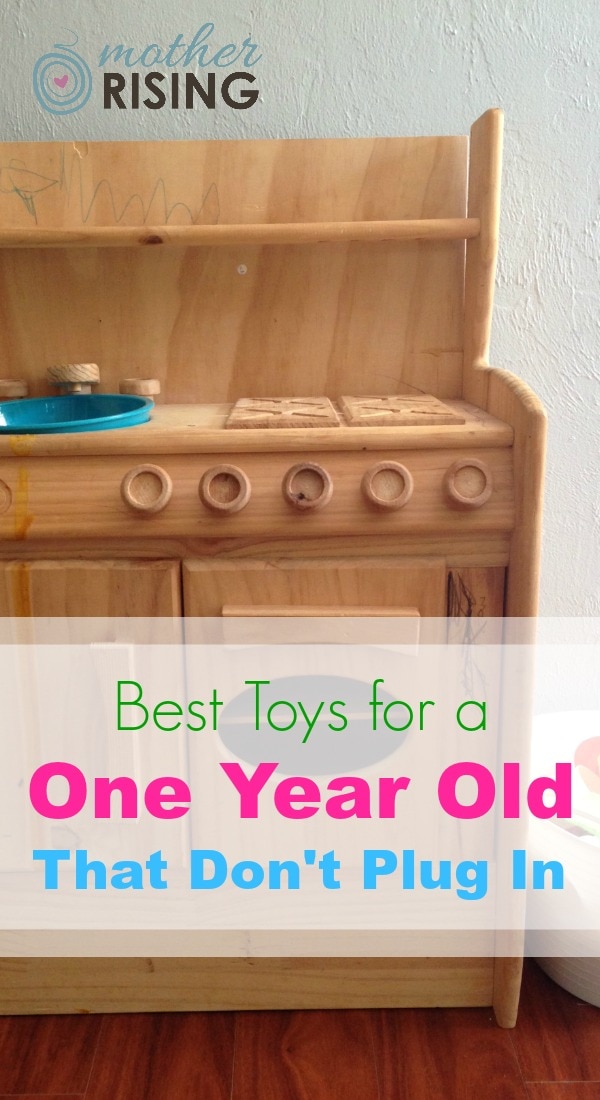 The Best Toys for a One Year Old That Don't Plug In
The following are some of the best toys for a one year old, that don't plug in (or need batteries!).
TIP: Remember, when it comes to the best toys for a one year old, choose quality over quantity! Kids don't need a lot. What they most want is you. 🙂
Water Table
All three of my kids really enjoy our water table! They often play with it together for a good chunk of time. This one is pretty inexpensive, with great reviews.
TIP: Unless you're really brave, don't get a sand/water table combo. The amount of sand that comes in the house makes me twitchy. Learn from me and only use water in a water table!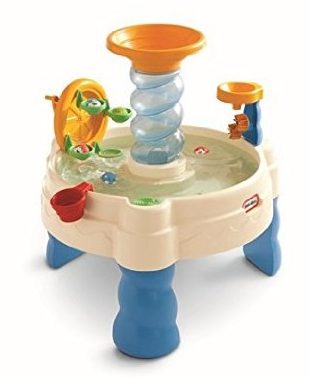 Priddy Board Books
For one year olds I really enjoy the books by Roger Priddy. These high quality board books never disappoint with sturdy pages and high quality images. If you're not sure which books to pick, you can never go wrong with books about animals. One year olds love making animal sounds!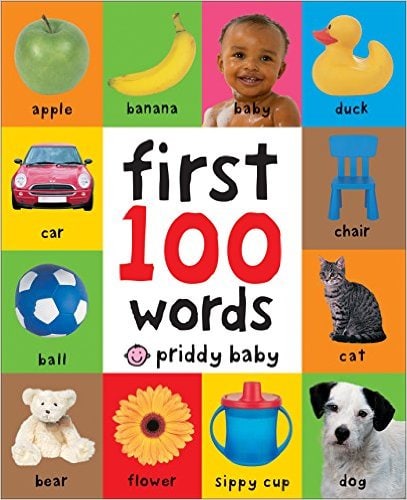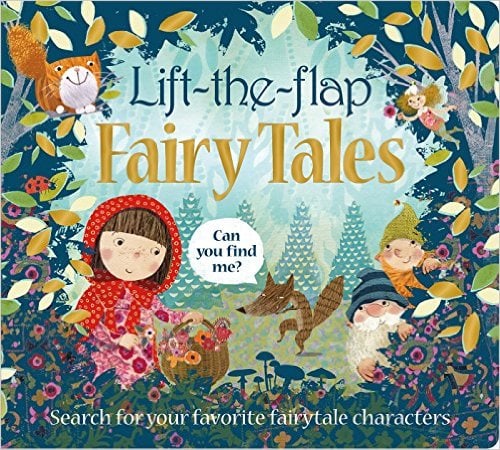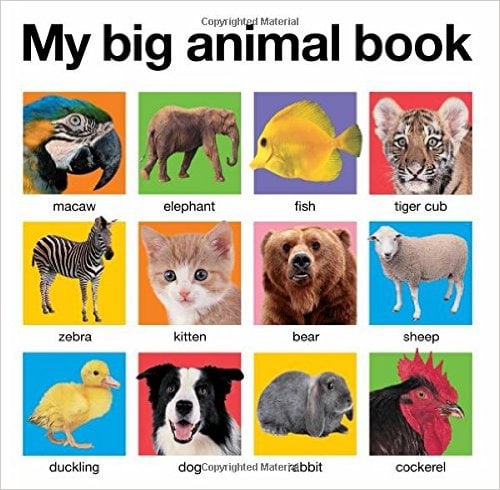 Pewi Ybike
If a balance bike and a walker had a baby it would be a Pewi Ybike. Young toddlers want to do all the big kid things, even riding a bike. The Pewi Ybike can make that happen!
Sensory Balls
One year olds LOVE playing with balls. And they love for their senses to be stimulated! A sensory ball (or 2 or 3!) are some of the best toys for a one year old, especially if playing with their parent.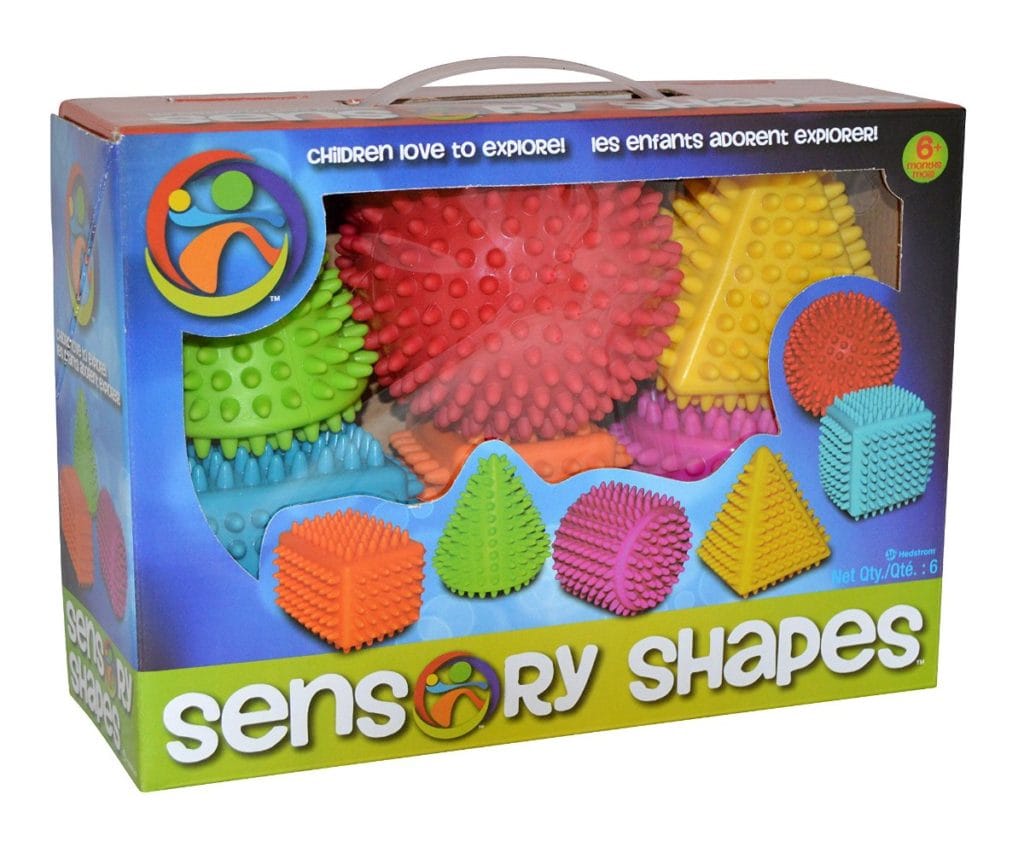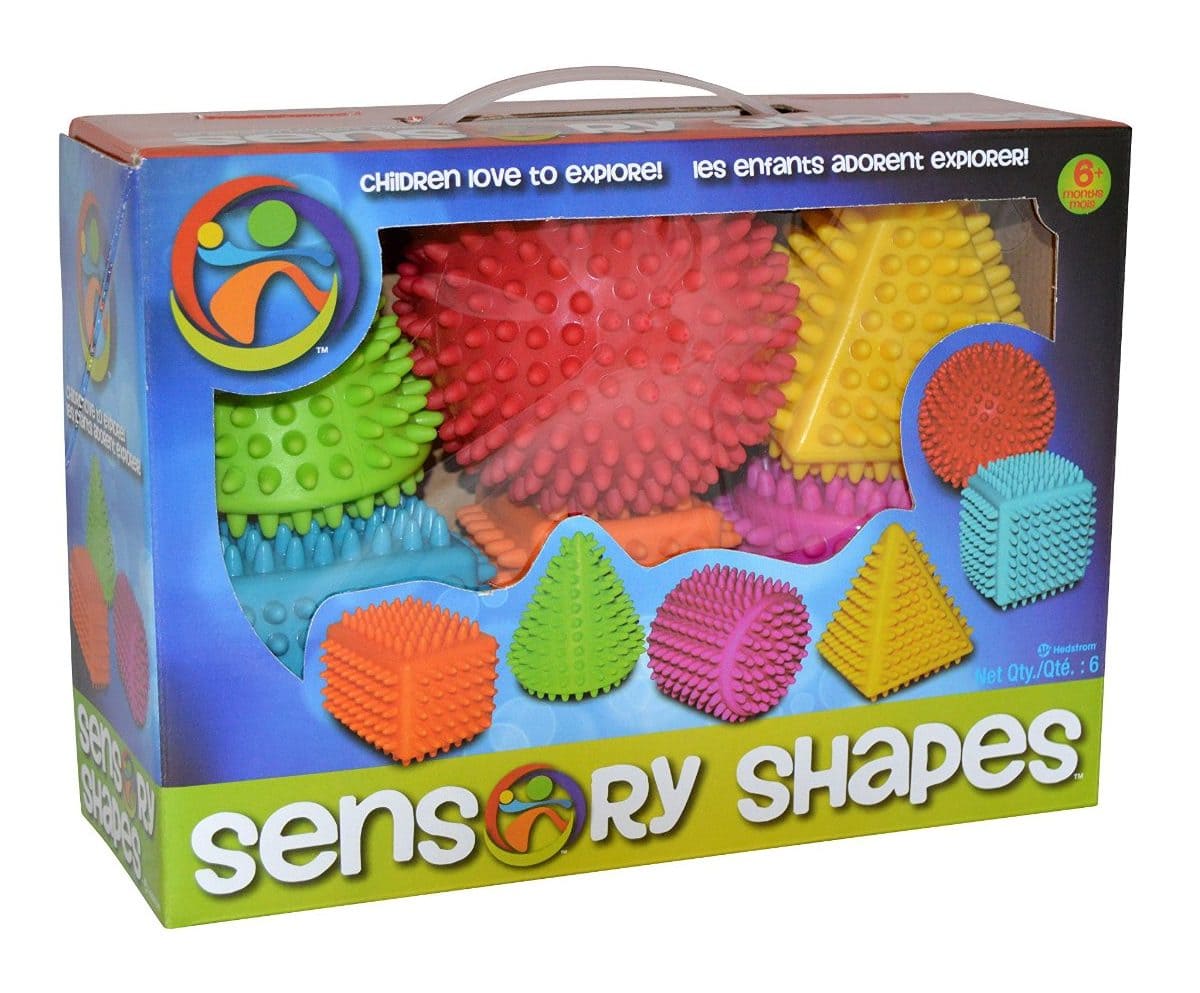 Chunky Puzzles
Puzzles are a lot of fun, especially when your one year old can do it "all by themselves". Chunky puzzles are perfect for a one year old, even more so if they are puzzles of animals. Your little one will love making animal sounds and the satisfaction of doing a puzzle "just like a big kid".
TIP: Keep puzzles out of reach of little ones until it's time to play. The pieces here and there around the house will drive you insane. I would say to buy a puzzle organizer, but I feel that encourages parents to buy one million puzzles to fill up the rack. Your little ones don't need a million puzzles! A few quality chunky puzzles will be perfect for your one year old. Check out Amazon's selection of chunky puzzles.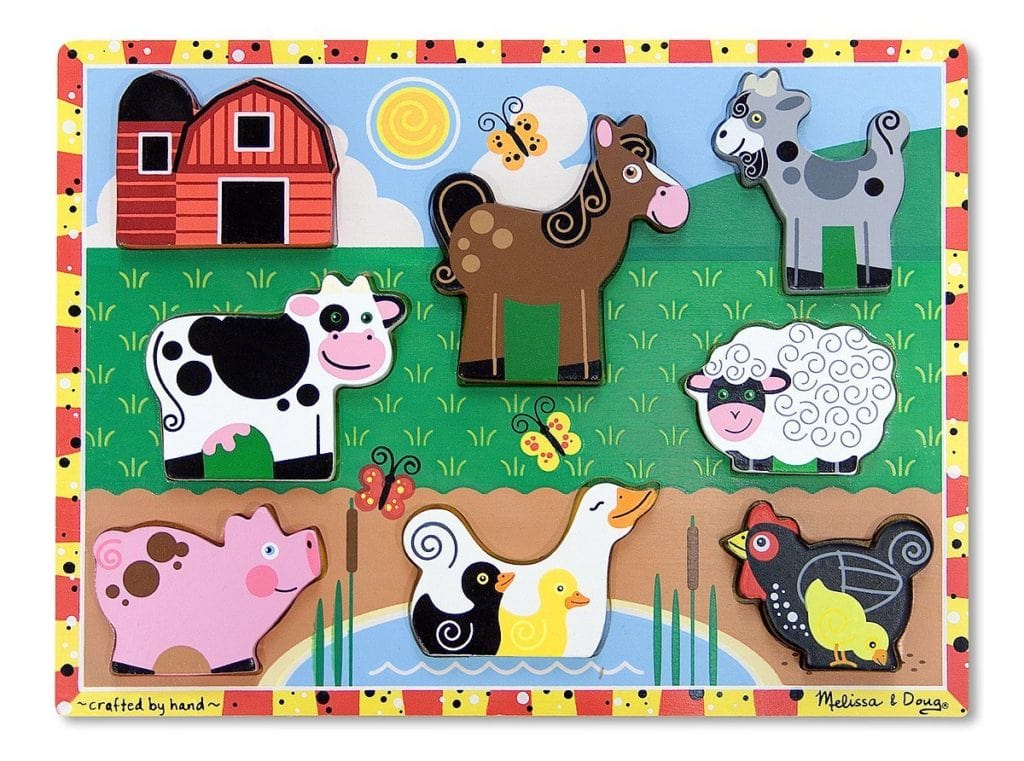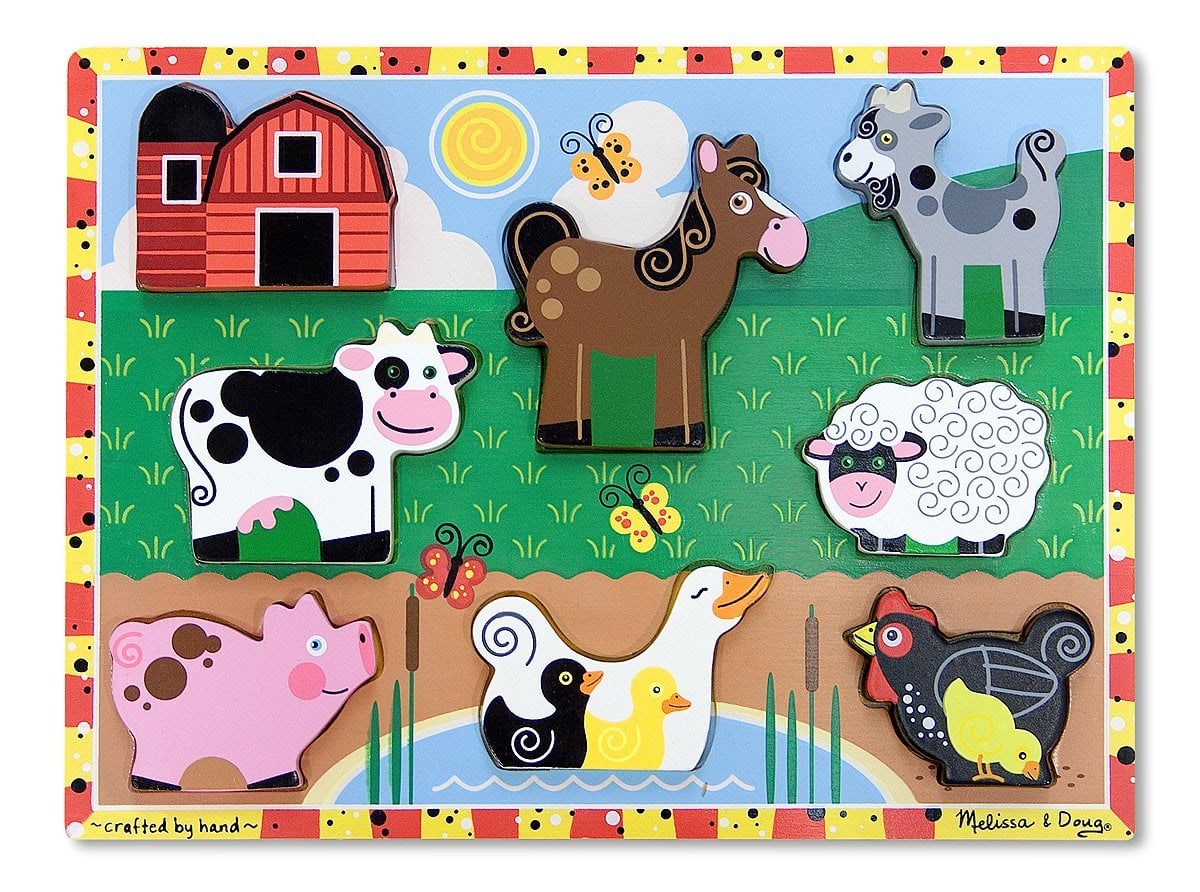 Baby Doll with Stroller
When my one year old pushes her doll and stroller around my home she always has the biggest smile on her face. She is SO PROUD of herself. It's adorable!
The stroller is a big hit, and continues to be even as my children get older. Just make sure your kids don't try to push each other around! LOL! (Ask me how I know.)
TIP: If you have a one year old son and he has shown interest in baby dolls, encourage him in it! With your encouragement you are teaching him to be a great father.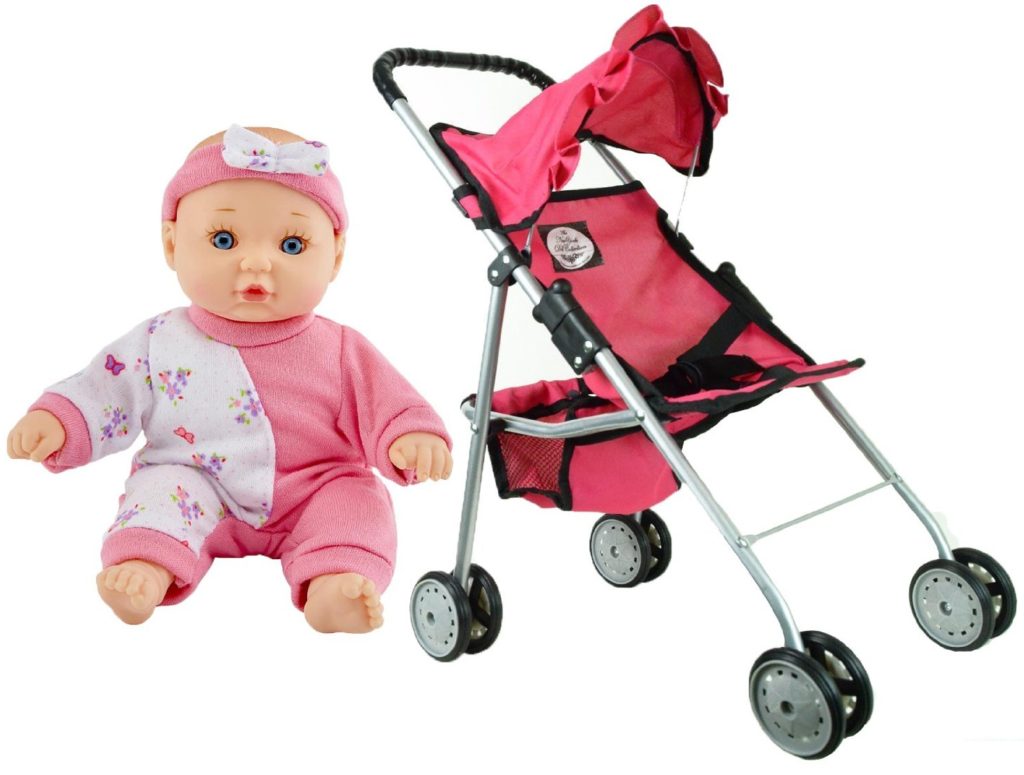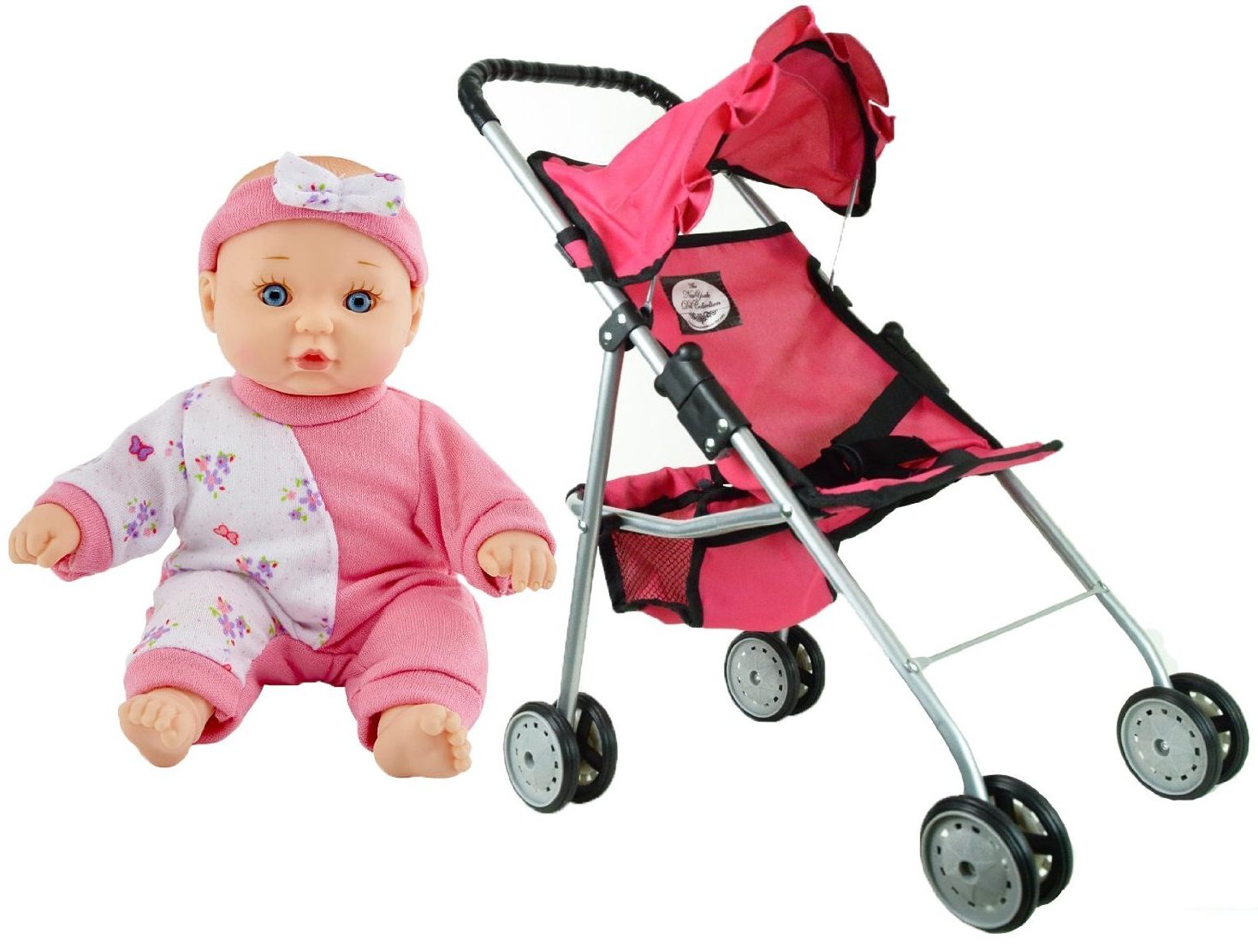 Play-Doh
I hesitate to add Play-Doh to this list. Are one year olds really ready to play with Play-Doh? Yes and no. Yes, because they love it and the sensory play is really good for them. No, because they may try to eat it. 😛
Play-Doh, for a one year old, is ok just as long as a parent is monitoring the play. If this sounds like a nightmare to you, keep on scrolling. If you are looking for a toy to play with your one year old, this is a great choice!
If you are feeling crafty I have an AMAZING recipe for playdough. It's so easy to make, non-toxic and you can even add a drop or two of essential oils to make it smell great.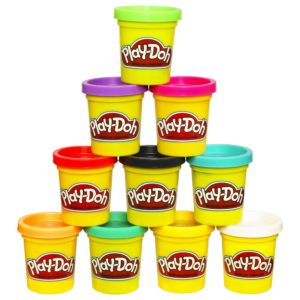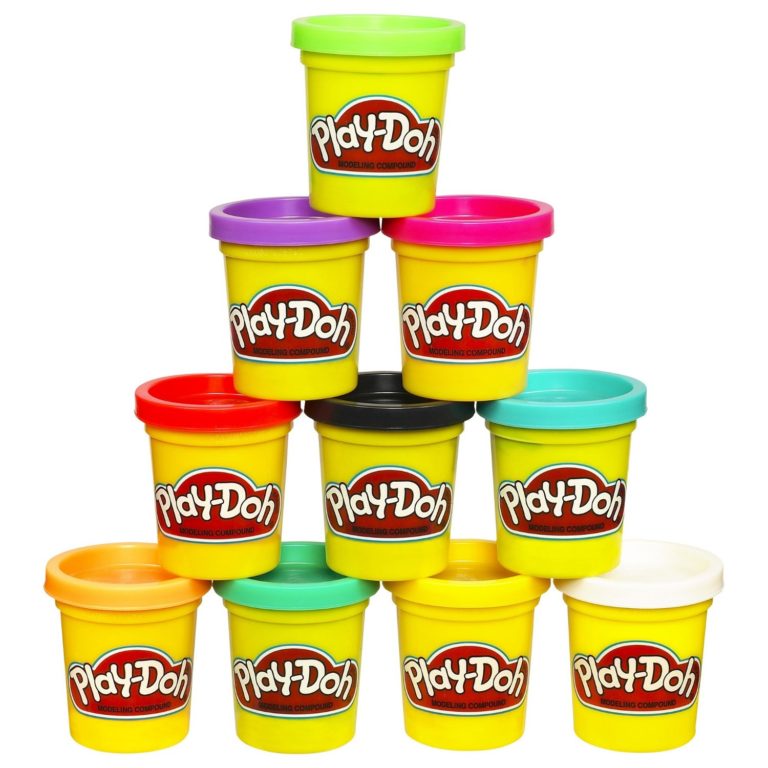 Children's TeePee
ANY child would love a teepee to play, read, relax and explore in. Shoot, I want one.
If you are local (Tallahassee, FL) a friend of mine makes them… and they are gorgeous. I'm not exactly sure how she feels about me linking the world to her beautiful creations, as she's only a one woman show. 😉 However, click on over because she does some beautiful work.
If you're not local, Amazon has some adorable children's teepee options as well. This one even comes with colorful pennants!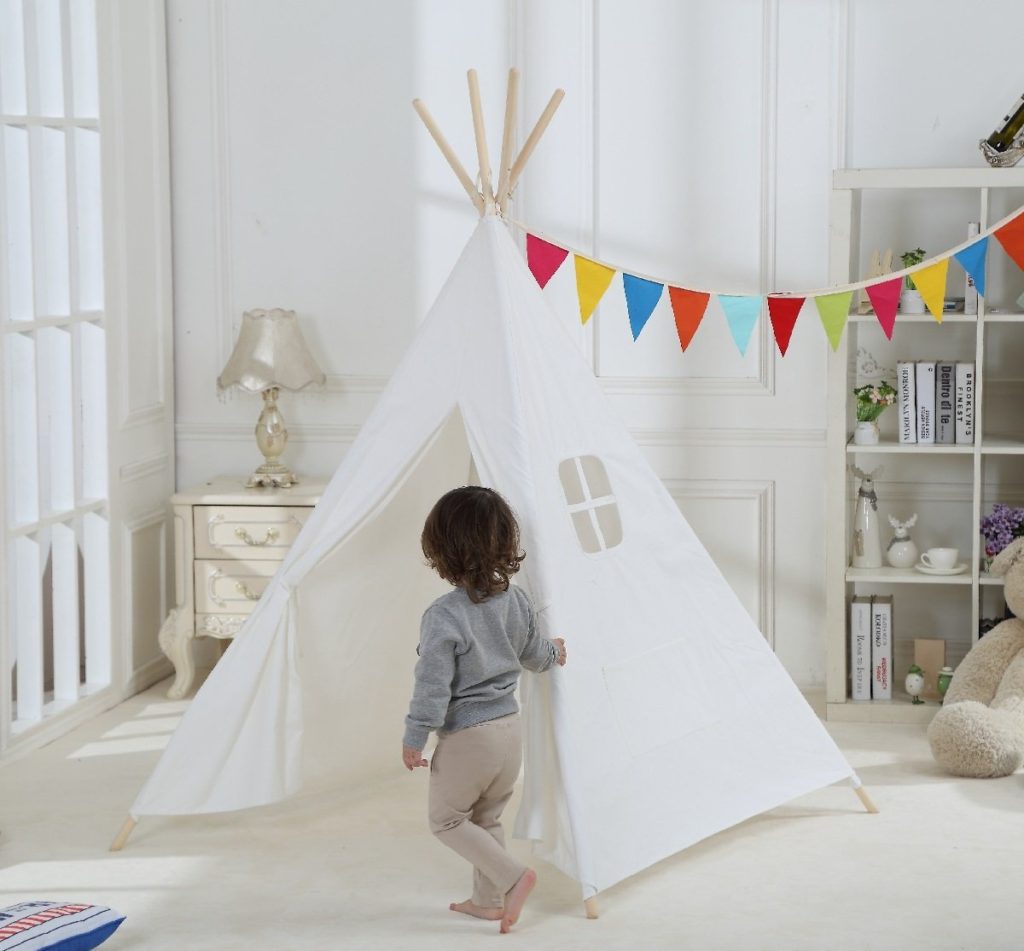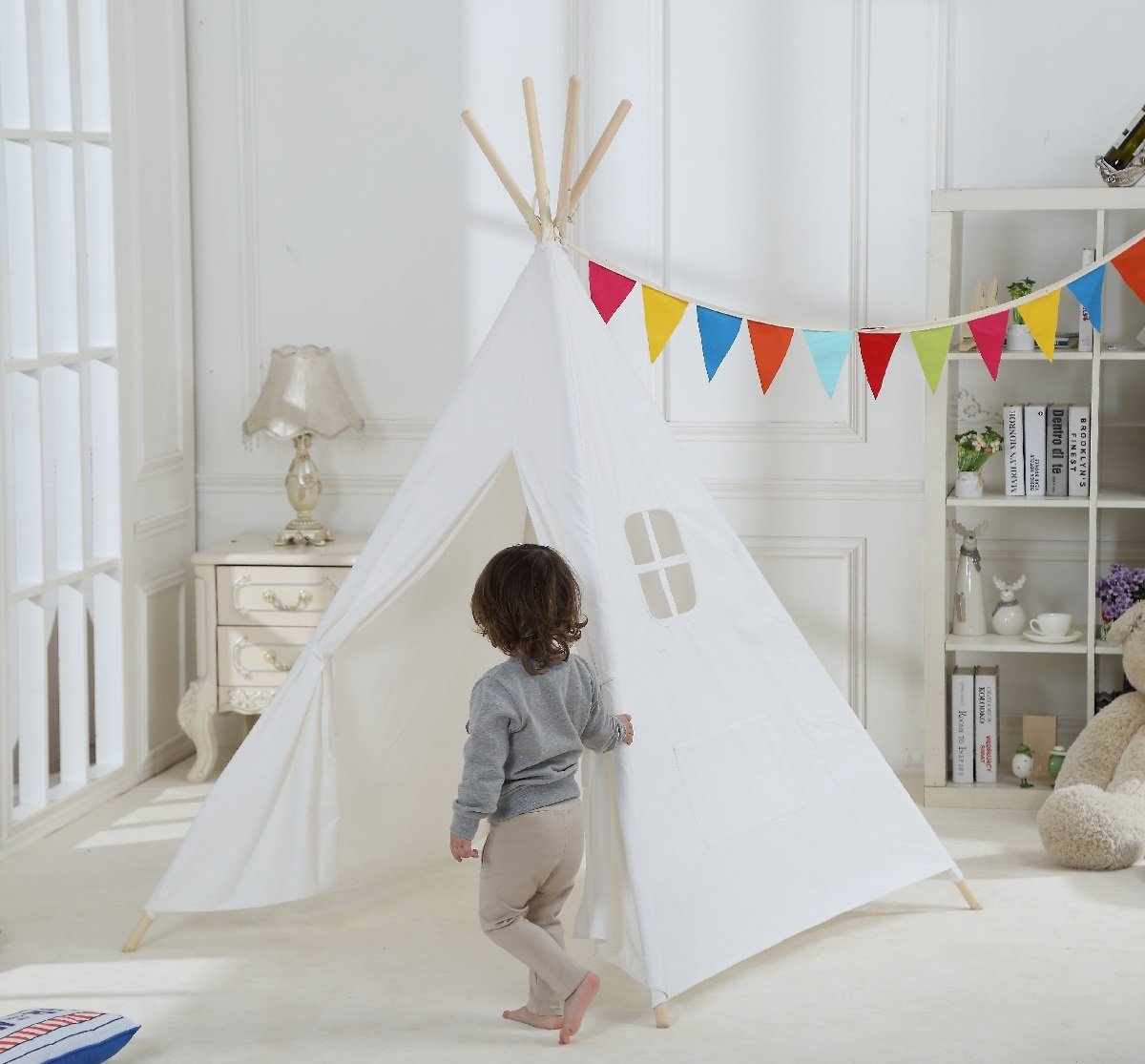 Wooden Blocks
Wooden blocks are my jam. I love them because the creative possibilities for children are endless! The smooth wooden blocks even feel amazing in my hands. You can feel the magic! Give a kid a box of wooden blocks and you'll end up with houses, castles, cities, mazes, roads and so much more. You can't go wrong with wooden blocks.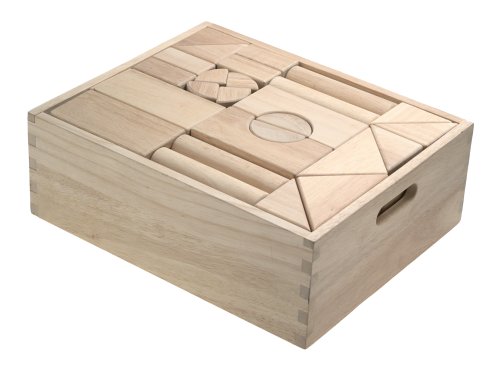 Musical Instruments
I remember playing with musical instruments when I was a young girl. Very young. I was by myself and I remember marching through the house pretending I was a marching band in a parade. I banged and marched with such energy! I loved it! Musical instruments are some of the best toys for a one year old. They love being able to make different sounds… you guessed it, all by themselves. You won't go wrong with a set of instruments like these.
TIP: Do not get the box of musical instruments down until you've had your coffee. You're welcome.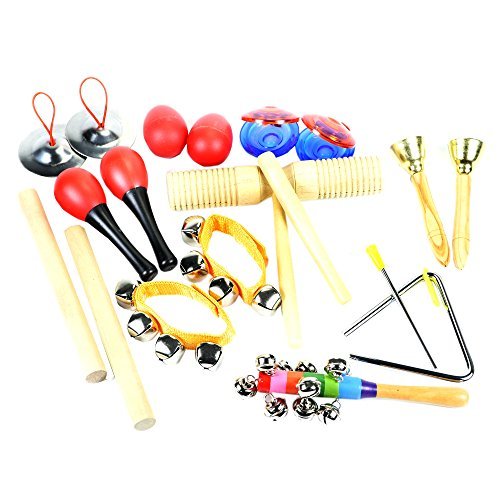 Silk Play Scarfs
Want to see children become joyful and completely engrossed in their play? Give them a handful of silk play scarves. The texture of the silk coupled with their vibrant colors sets the stage for lots of imaginative play. Store them in a basket and watch what your children do! It will look like so much fun, you'll likely join in too.
Wooden Play Kitchen
Play kitchens are where it's at for one year olds. Below is a picture of my wooden play kitchen, which as you can see, has been deeply loved. Your one year old will get lots of use out of a kitchen, and your child will love putting things in and out of the cupboards. I am partial to wooden play kitchens, but I have a hunch that any kitchen will do. Prepare yourself for many delicious and creative meals! 😉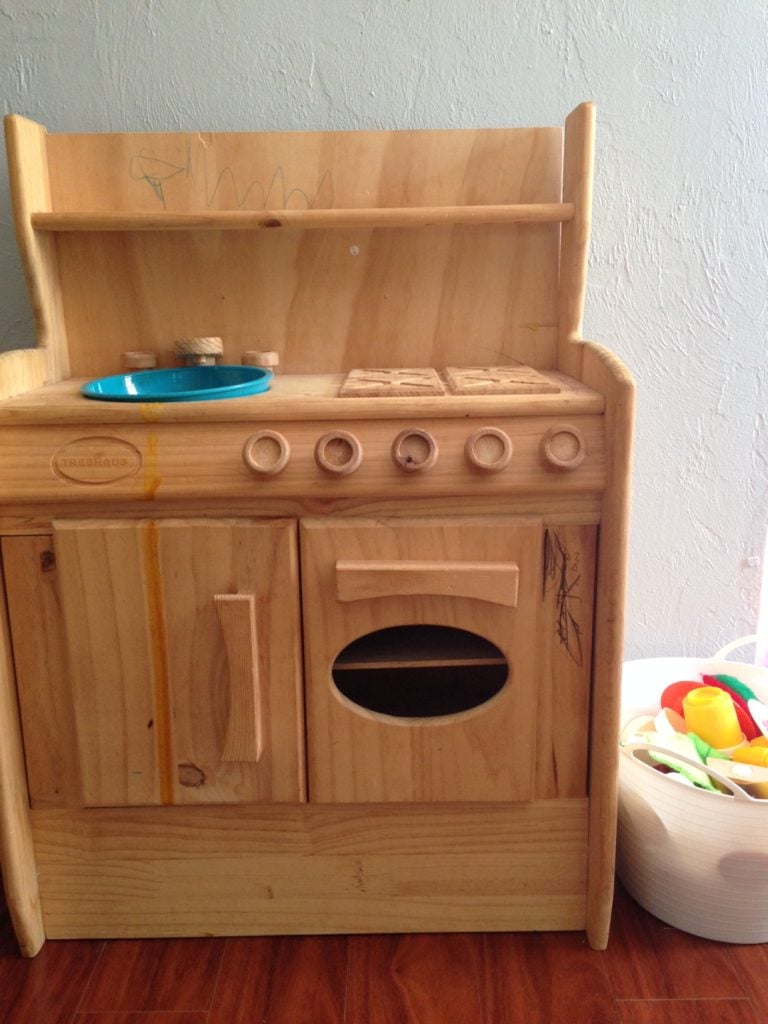 Felt Food
Of course, if you have a play kitchen or not, you also need a small stash of felt food. Once upon a time, I participated in a felt food swap, which was amazing and completed our stash. If a felt food swap isn't in the cards, this small box of felt food looks adorable, and will get lots of wear from your little one. I don't like buying play food that is "processed", so I really dig this box of felt vegetables.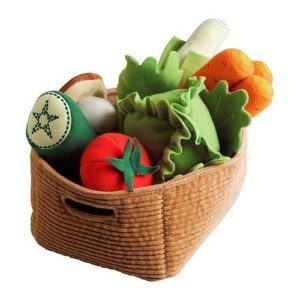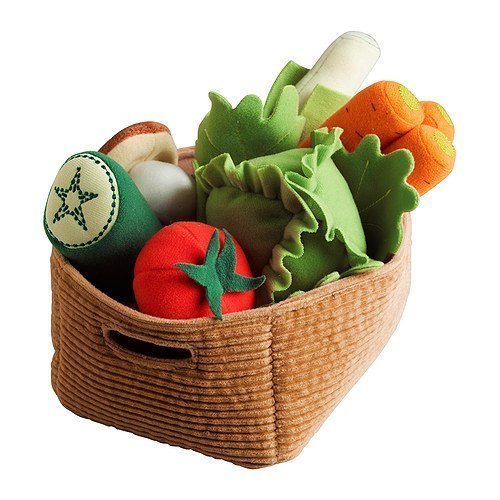 Play Food
If felt food isn't your thing, check out these four "food groups" by Melissa and Doug. The variety here is perfect and your one year old will really enjoy making culinary creations just for you!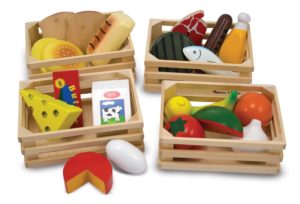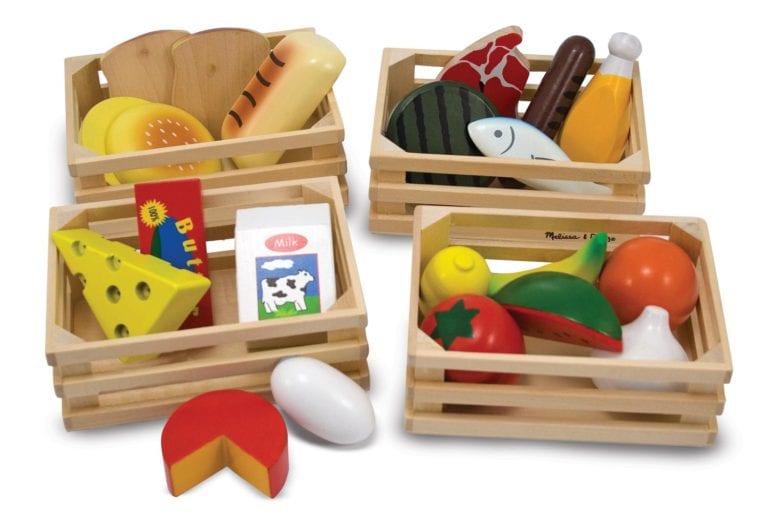 Stainless Steel Pots and Pans
Stainless steel pots and pans are an excellent addition to your one year old's newly acquired play kitchen and felt food. These realistic pots and pans are an important part to their culinary creations. Don't worry, if you don't buy them pots and pans, they'll find something else and pretend it's a pot. However, these pots and pans are sure to delight your one year old. They'll even double as musical instruments! If you prefer wooden dishes, Hape, a company that makes wooden play kitchens, makes a delightful wooden set of pans and dishes.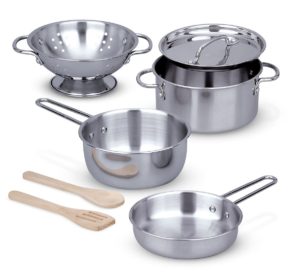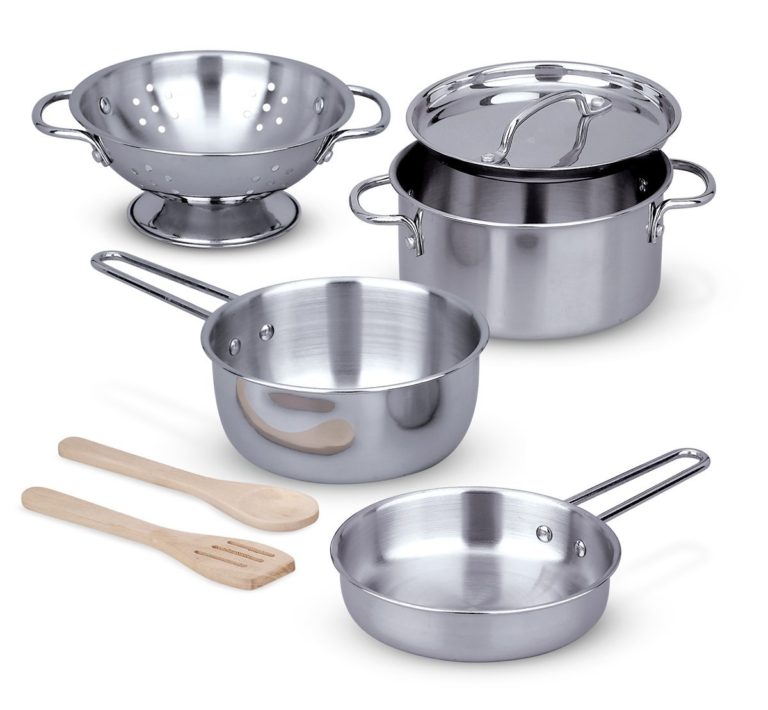 Animal Magnets
My one year old and I have a great time playing with our animal magnets. Of course, we make all the animal sounds while we play. Melissa and Doug makes a cute set of farm animal magnets for around $10. I love using the magnets on our automotive drip pan I got from our auto parts store that I installed on the wall (see photo below). I think it was around $10 as well.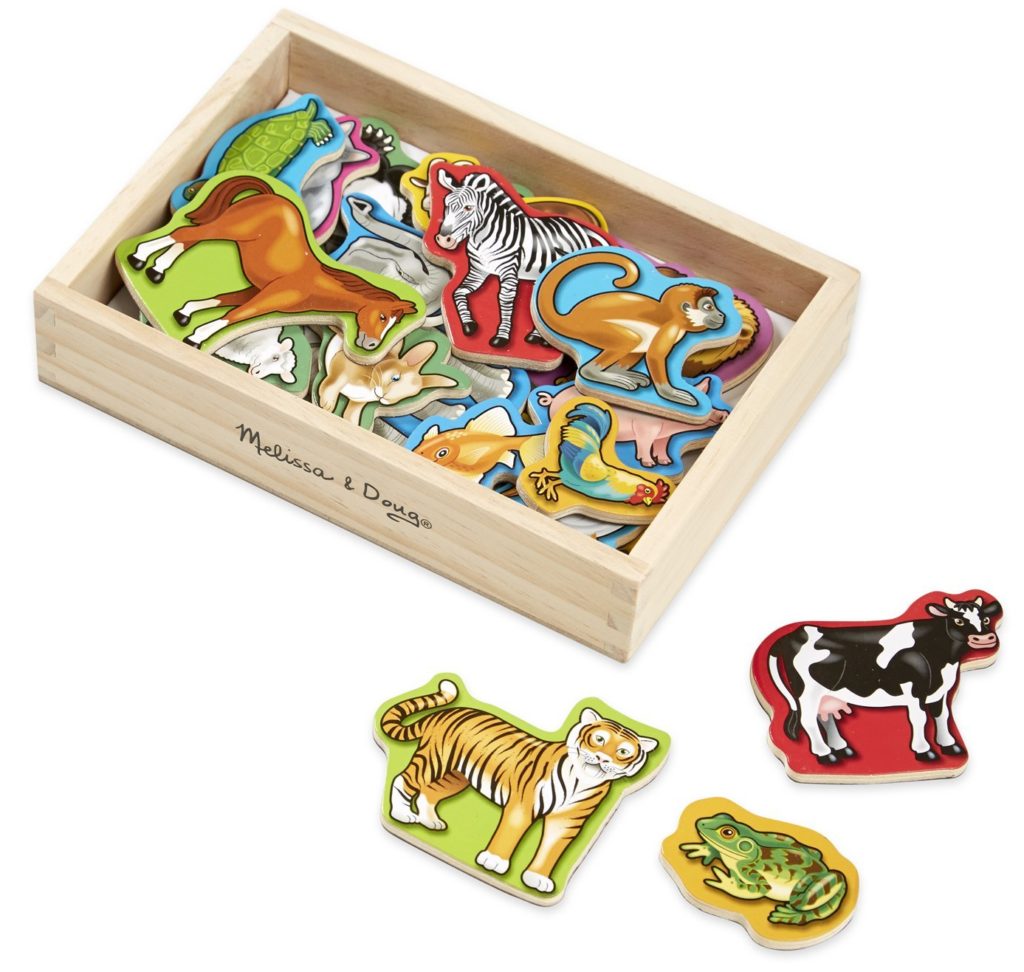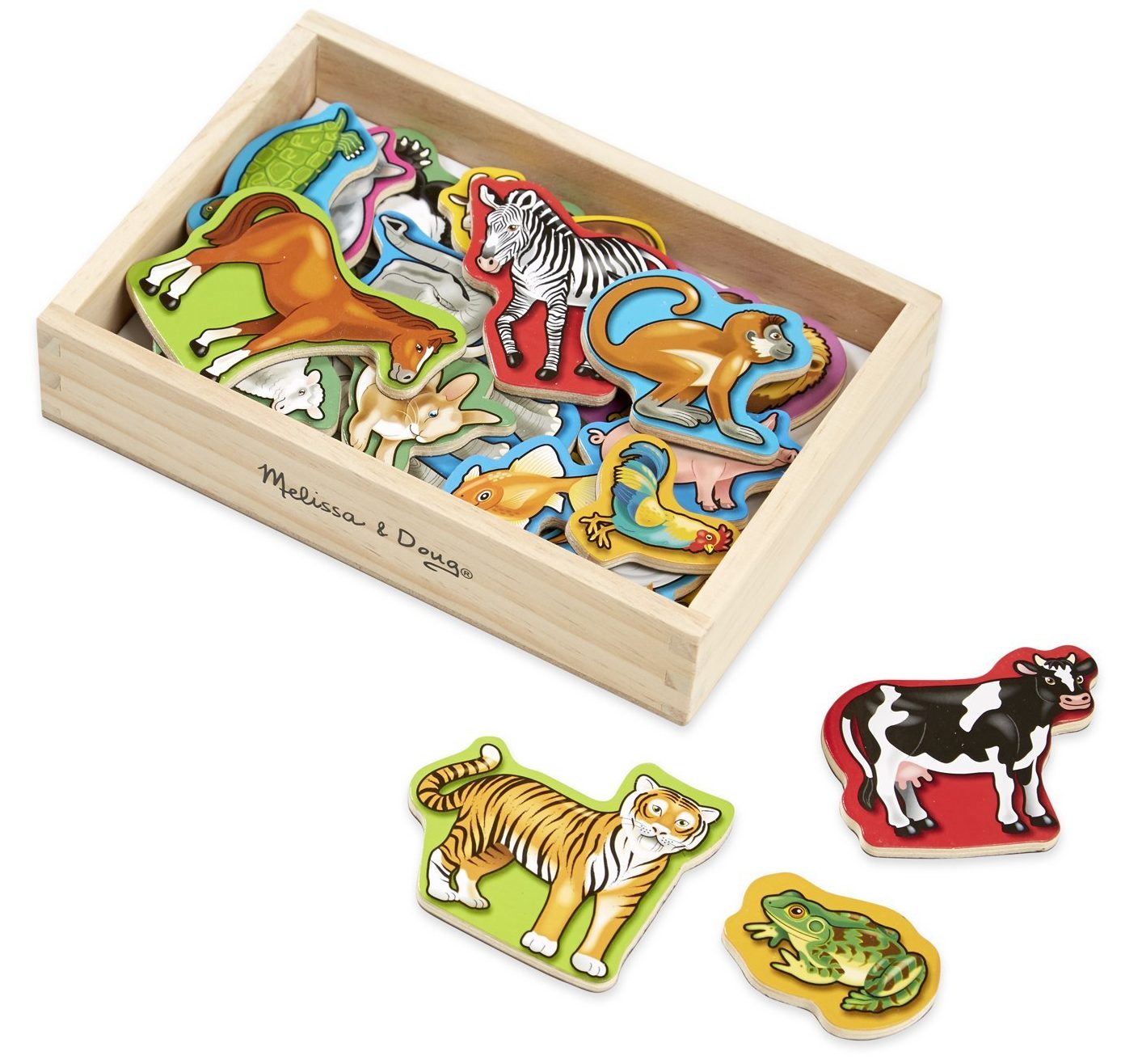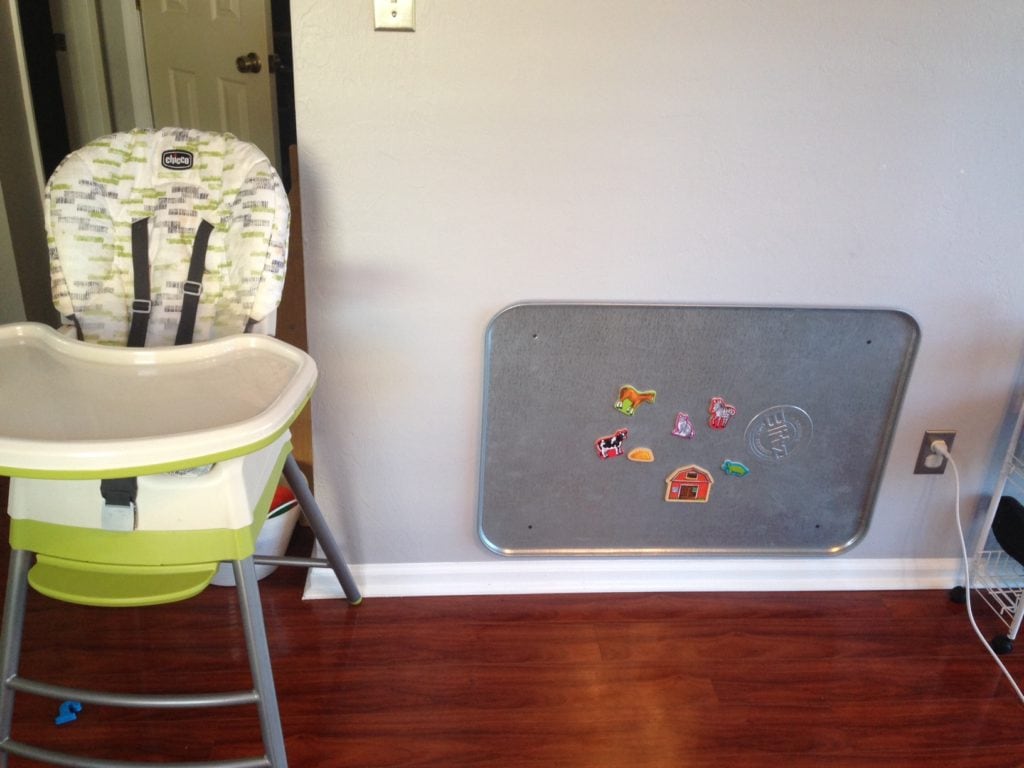 SIDE NOTE: Are you sensing a theme? Many of the products listed above are from Melissa and Doug. I think if you bought anything from Melissa and Doug it would be a hit. Ha!
The Best Toys for a One Year Old That Don't Plug In
As a recap, here are some of the best toys for a one year old that don't plug in (or need batteries!):