I've struggled with anxiety a few times in my life. After I had my first child, anxiety creeped back in and made me feel awful. AWFUL! Sometimes I felt anxious for seemingly no reason! It was such an terrible feeling.
Essential oils have absolutely helped me cope through some tough times and were one of the many tools I used to heal. The following is a postpartum anxiety aromatherapy spray that is easy and fun to make that can help in your postpartum healing.
TIP: For more natural remedies for anxiety during pregnancy, head on over here.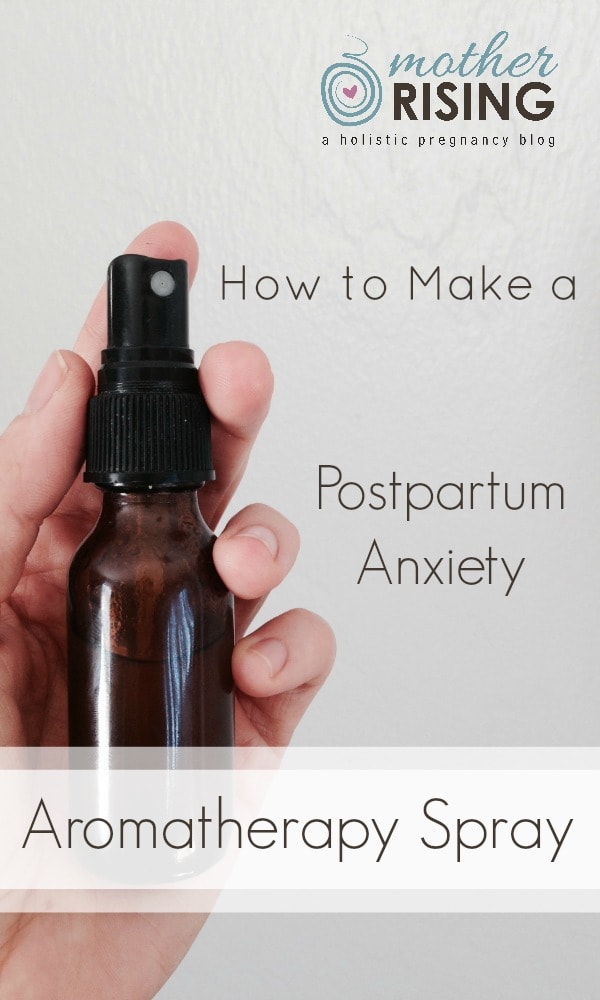 How to Make a Postpartum Anxiety Aromatherapy Spray
The two essential oils I use in this postpartum anxiety aromatherapy spray are geranium and tangerine.
Geranium has shown to help alleviate depression, life the spirits and steady moods. It is often used in skin care products and recent research studies have found it to be helpful with pain.
Tangerine, one of the many lovely citrus oils, has been shown to help increase energy, alleviate fatigue and help with stress.
I felt that geranium and tangerine essential oils combined would give postpartum mothers exactly what they want – to feel happy and energetic.
Let's get started!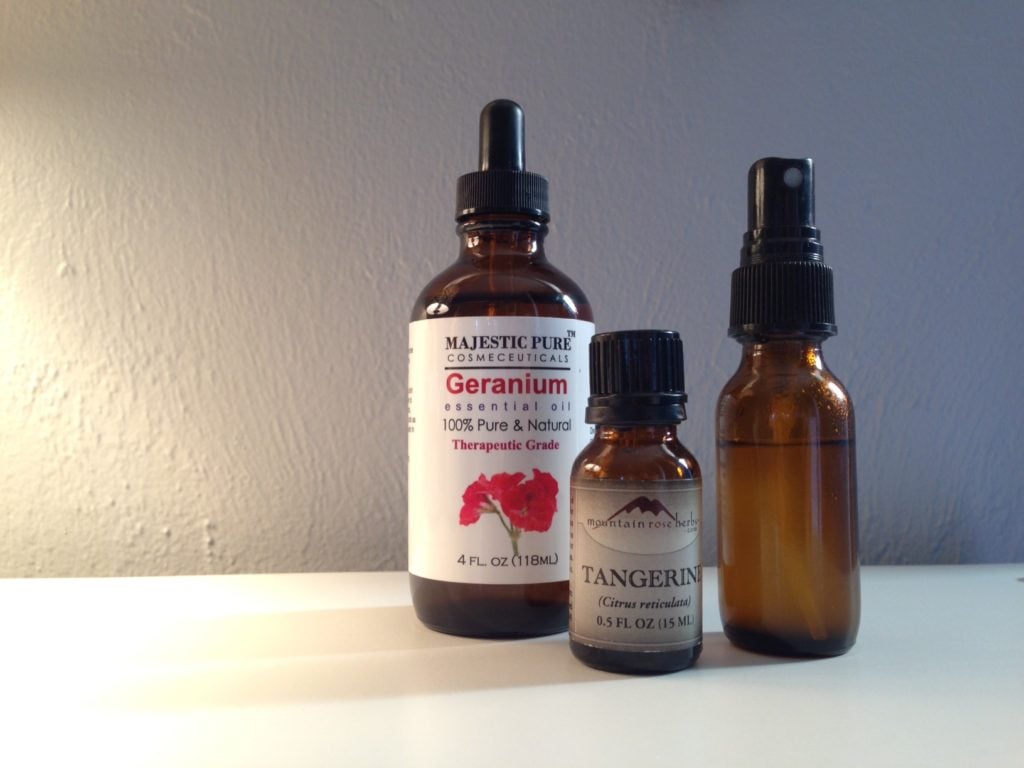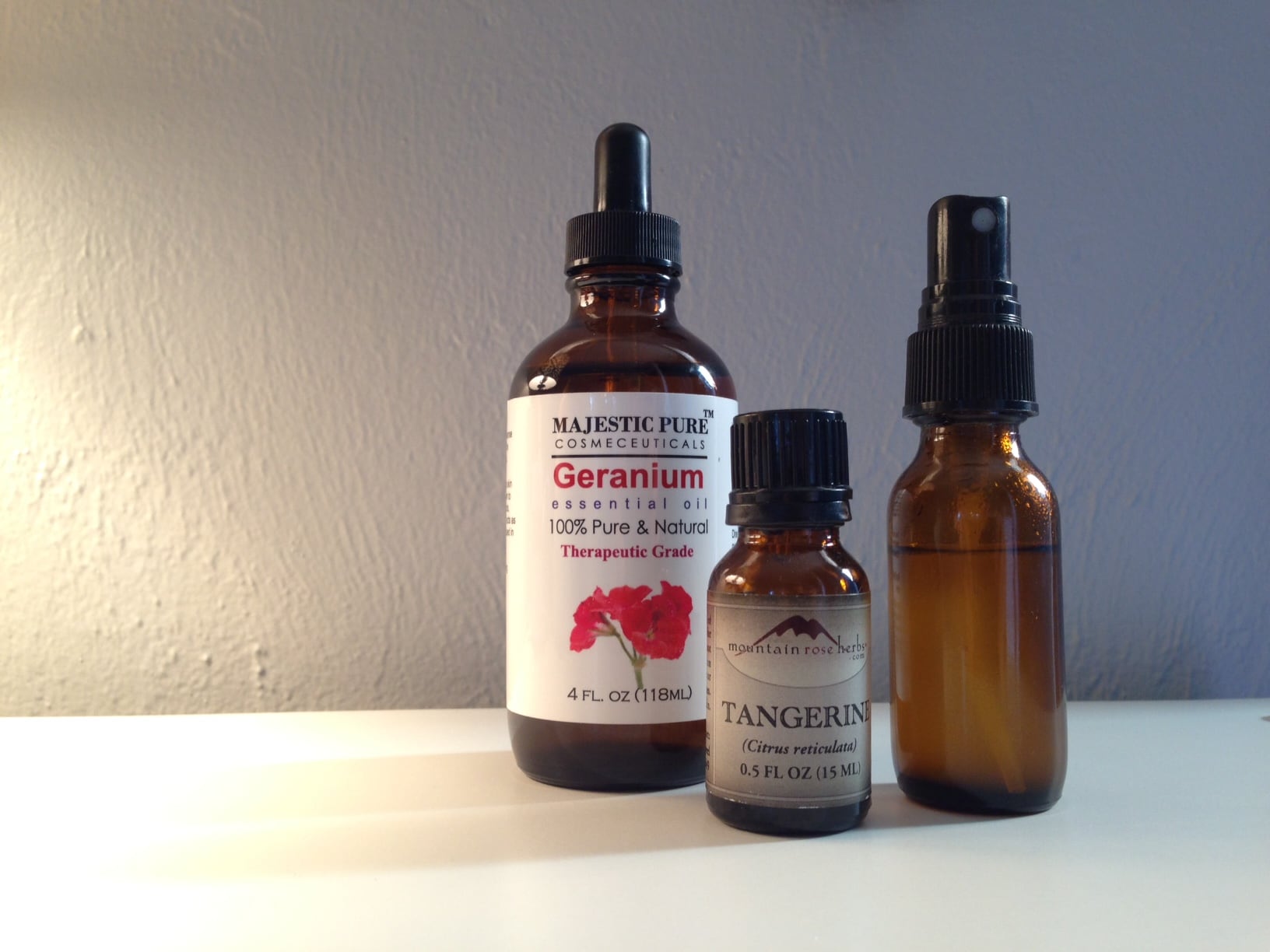 Ingredients and Supplies Needed
1 ounce glass or stainless steel spray bottle (this one comes with a small funnel)
small stainless steel funnel (this will minimize expensive spills)
stainless steel jigger (to measure liquids)
geranium essential oil
tangerine essential oil
vodka (acts as a preservative but optional if you don't need a shelf life)
water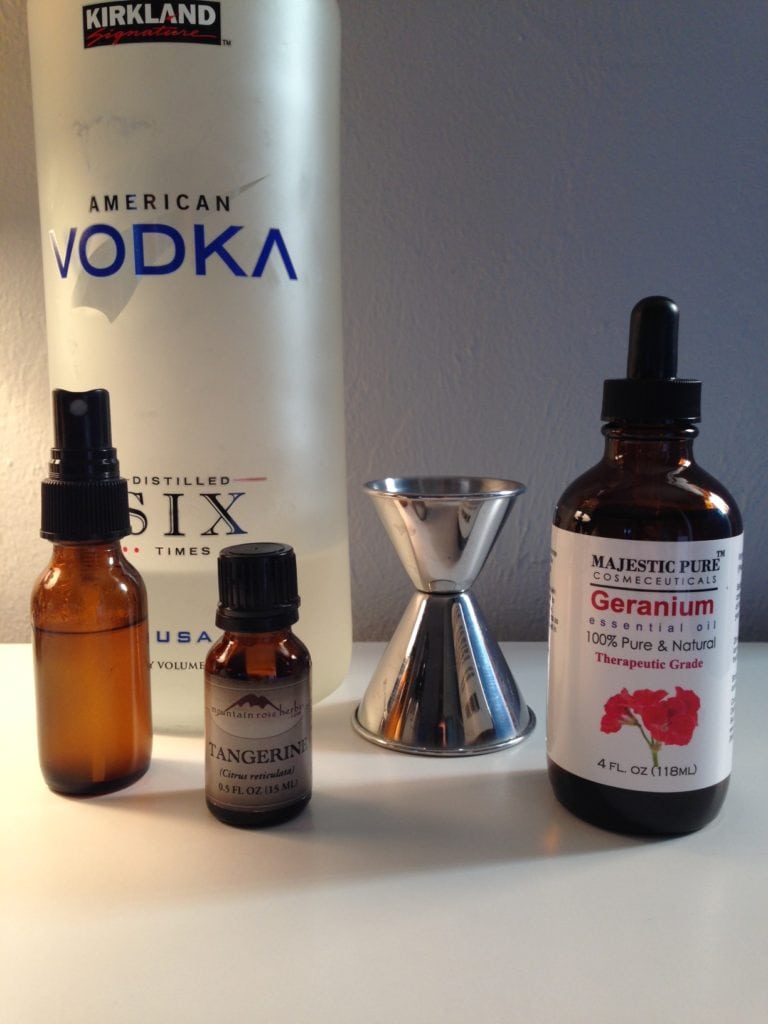 Postpartum Anxiety Aromatherapy Spray Recipe
5 drops geranium essential oil
10 drops tangerine essential oil
1/2 ounce vodka
water
Directions: Pour essential oils in glass spray bottle. Next, pour vodka in the spray bottle. Top it off with water. Use a piece of masking tape, a sticker or tie a tag to the bottle and label with the name, ingredients and date. That's it, you're done!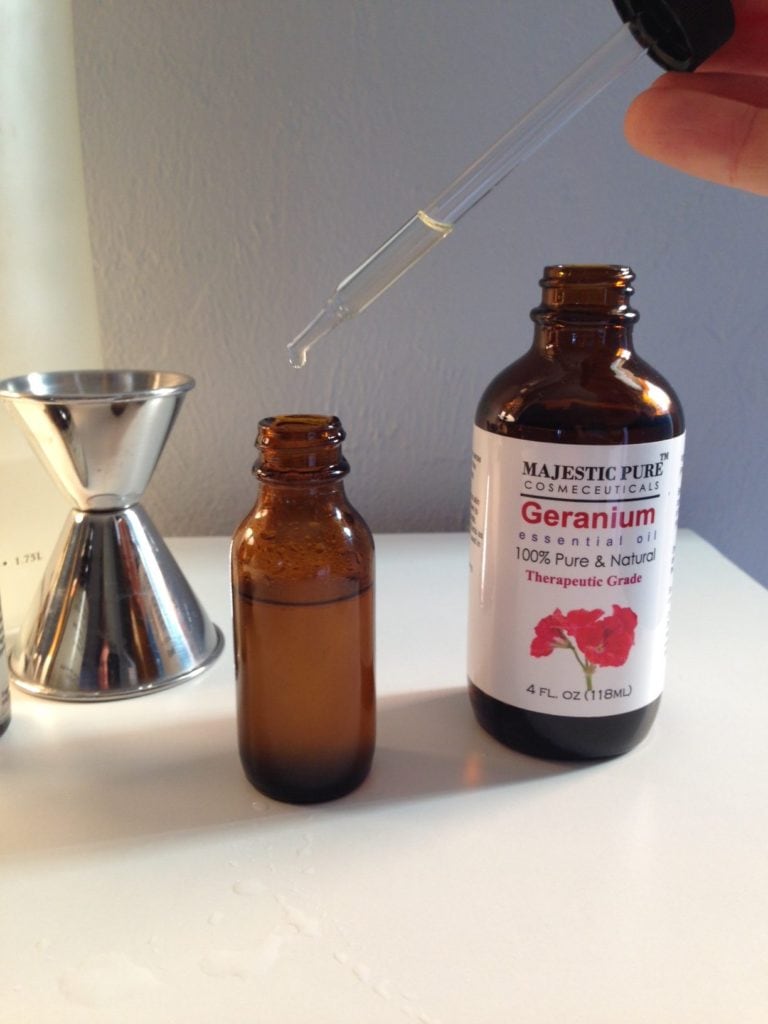 Instructions: Whenever you need a boost in energy, mood or are under stress, use this postpartum anxiety aromatherapy spray as a "room spray" or even as a "body spray". It's so refreshing and such a boost! Spray it in your sink full of dirty dishes, your trash can full of poopy diapers and your mountain of unfolded laundry. If I'm really feeling anxious I'll spray it right in my face. Goodbye anxiety!
*If you would like to learn more about postpartum anxiety and other postpartum mood disorders, please visit Postpartum Progress. My postpartum aromatherapy spray is just a drop in the bucket compared with the resources available on their site.
Leave a Comment
Have you ever used essential oils to help with postpartum anxiety? What have you had success with? Leave me a comment and let me know. I'd love to hear from you!