Some new mothers don't need much in the way of breastfeeding supplies, and some need them all! Wherever you hope to be on your breastfeeding journey or where you currently are, these 11 breastfeeding supplies will compliment your breastfeeding goals, whatever they may be.
12 Breastfeeding Supplies
That
New
Moms
Want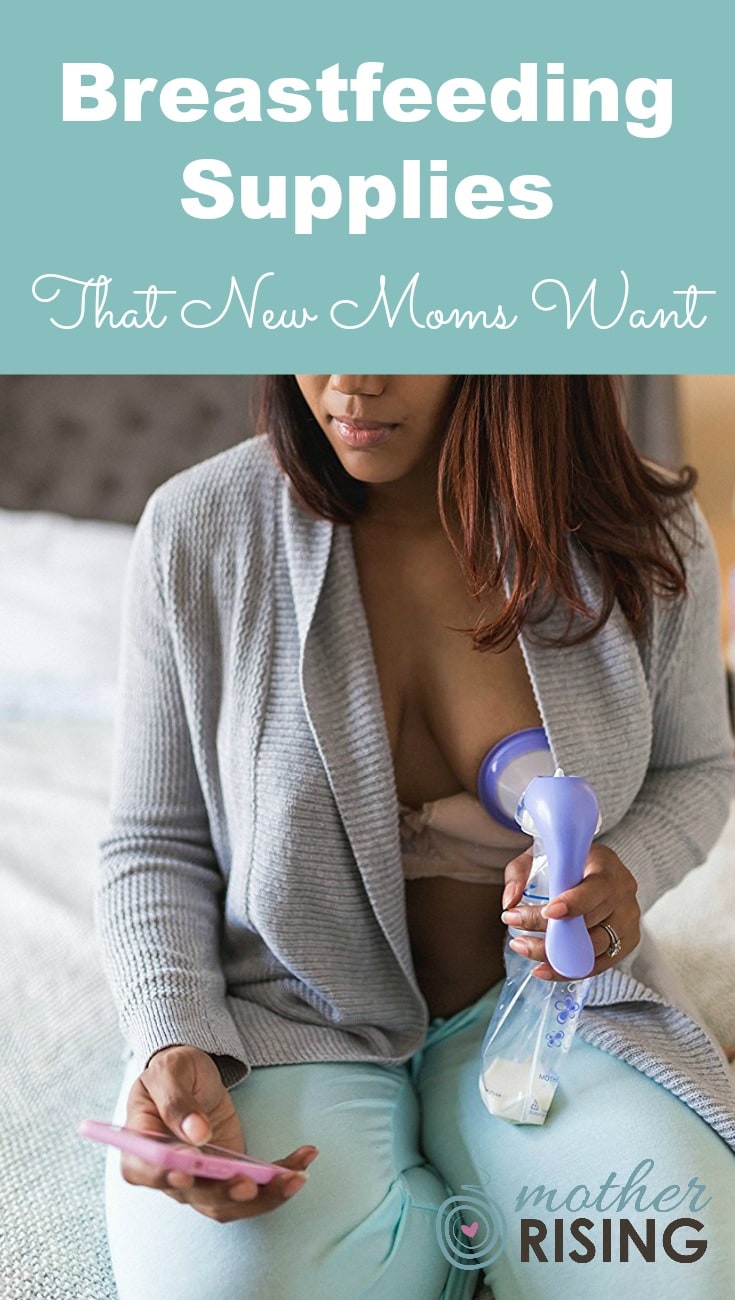 If you would like to passively collect milk for a small stash (though some moms have huge success with this option), you can purchase either The Milkies Milk Saver or The Haakaa (below). The Milk Saver is a dome shaped collection bottle that you tuck into your bra on the opposite side while you're feeding your baby.
Allows you to save every drop of precious breast milk – none goes to waste

Tested to ensure zero chemical leaching – contains no BPA or phthalates, made in the USA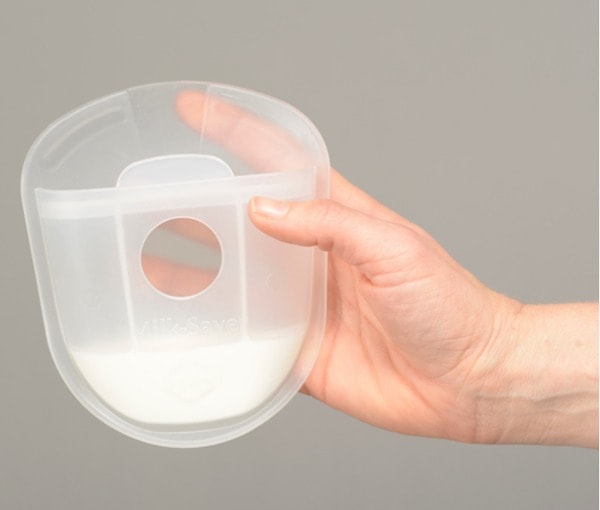 The Haakaa silicone breast pump can be used as a manual pump but can also be attached with suction to passively collect the drips from the opposite breast while you nurse. Both the Milk Saver (above) and the Haakaa are really great options, especially in the first month or so when leaking while nursing is most common.
Especially soft and comfortable – made from 100% food grade silicone

Easy to use, no small parts, no assembly required

Perfect for traveling: Cord free, does not need to be charged or plugged in, fits perfectly into any handbag or diaper bag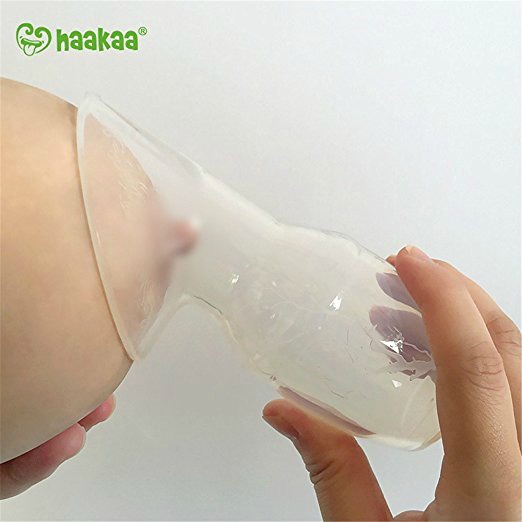 For those early days (and sometimes weeks) where your nipples could really use a break, I love the Lansinoh TheraPearls which can be made hot or cold for relief. Warm them up to help relieve plugged ducts before nursing or pumping, or use them cold to help reduce swelling.
Lansinoh TheraPearl 3-in-1 Breast Therapy packs provide therapeutic relief for the most common breastfeeding challenges

Cold Therapy: relieves engorgement, swelling and pain, common challenges during the early days of nursing

Hot Therapy: relieves plugged ducts, helps mastitis (and holiday mastitis), and encourages milk let-down during breastfeeding

Breast Pump Aid: heat and wrap around breast pump flange to encourage milk let-down and reduce time spent pumping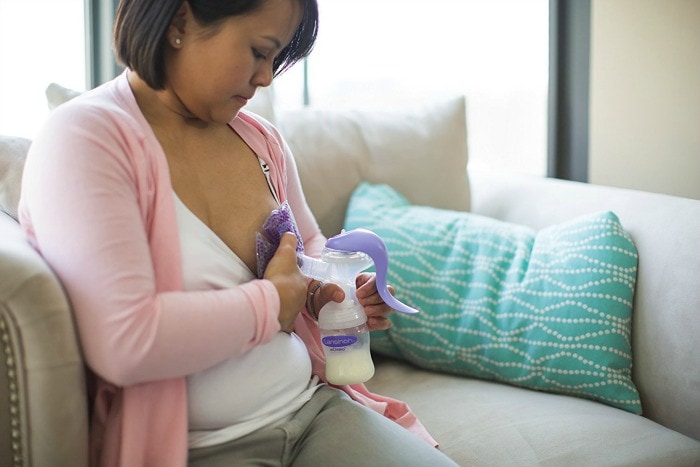 Another great item for the early days of nursing is the Lansinoh Soothies. Soothies are a hydrogel pad that provides soothing comfort and protection from your clothing touching tender skin. If you're in pain, this is one of those breastfeeding supplies that's worth its weight in gold.
Lansinoh Soothies Gel Pads soothe, relieve, and help heal sore nipples

Provide instant, cooling pain relief

Fabric backing protects nipples from friction cause by clothing

Soothies hydrogel pads are safe, absorbent, and can be reused for up to 72 hours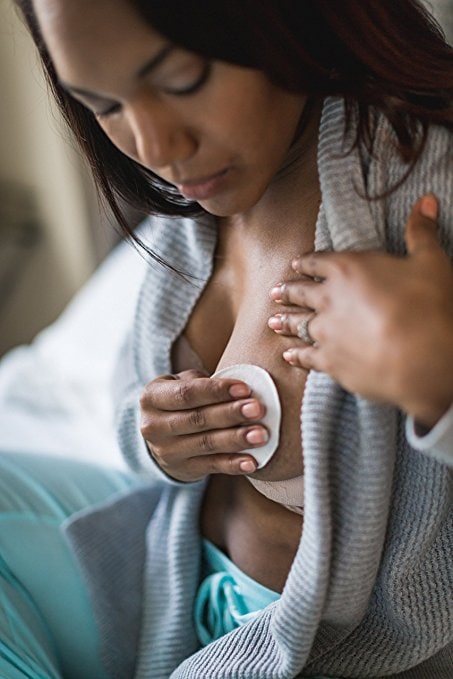 There are many brands of breastmilk storage bags, and while I'm not partial to any one in particular, these Lansinoh brand breastmilk storage bags are fairly inexpensive and come in bulk packages – a bonus if you're pumping while at work or as a milk donor!
Pump directly into bags

Reinforced side seams

BPA and BPS free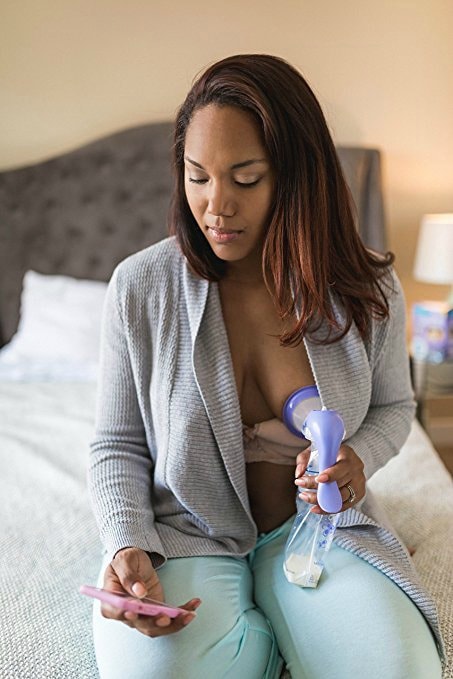 If you're planning on going back to work, a newer pump that gets rave reviews is the Spectra hospital grade breast pump. The Spectra S1 has a rechargeable battery and uses a distinctly different suction pattern from any other pumps on the market. It's gentle vibrations allow many moms to have a greater output than other pumps.
It is also almost completely silent and has a convenient light for middle of the night pumping sessions. There are other models available, the Spectra S2, which doesn't have an internal battery, and the S9, which is a smaller, more portable version.
Closed system (more hygienic for you and baby)

Night light and timer

Super quiet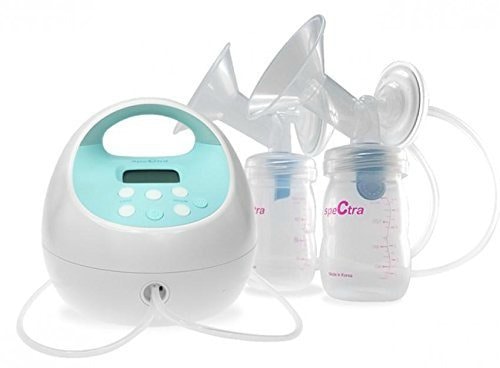 You hear about the Boppy ALL THE TIME, but the problem with it is that it's round and tiny babies tend to slide down between the pillow and your belly.
TIP: If you use a Boppy, you might find it more helpful to turn the pillow around so the C shape is facing away from you, and use it to support your baby-cradling arm instead.
If you'd like a pillow that won't cause baby to slide south, I recommend the My Brest Friend nursing pillow . It is an adjustable pillow that goes around your waist, has a soft shelf to support baby even when she is skin to skin, and allows for you to hold baby in the correct position even while you lean back into a comfy chair.
Wrap around nursing pillow design secures to the body helping mom and baby maintain positioning and latch-on

Back rest helps you maintain good posture during feeding and prevents sore back and neck

Arm and elbow rests eliminate shoulder stress

Firm, flat cushion keeps baby from rolling when breastfeeding

Convenient pocket keeps water bottles, burp cloths, phone, and other breastfeeding accessories or items within reach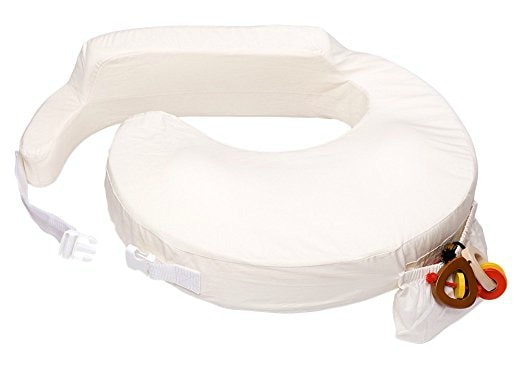 If you're looking for an organic option to traditional lanolin cream, the Motherlove nipple cream is where it's at! Plus, it's food grade so you don't have to worry about wiping it off before your next nursing session.
100% certified USDA organic and certified cruelty-free herbal salve provides soothing relief to sore, cracked nursing nipples

Safe and effective balm that softens skin to relieve pain from breastfeeding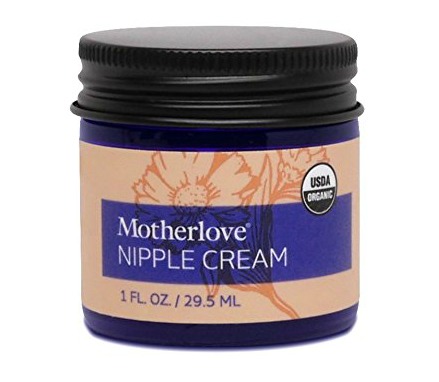 For distracted little ones, a nursing necklace is a good idea. You can get necklaces with wood or silicone that they can teethe on, too. The one below is nice and would look good even with work outfits.
Made with non-toxic, 100% food grade silicone (similar to pacifiers and nipples)

Features a breakaway plastic clasp and individual knots between beads for added safety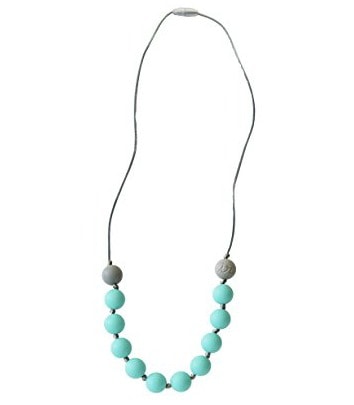 A lot of moms ask about nursing bras and, for the most part, the perfect one for one person isn't going to the best one for everyone. I recommend getting a couple of nice maternity nursing tanks, because as you know, your belly doesn't disappear immediately postpartum. Maternity nursing tanks tend to have additional fabric that extends over the hips, which can be helpful as you adjust to life with your new post-pregnancy body.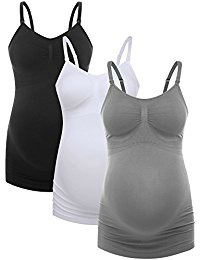 These super soft, absorbent nursing pads have amazing reviews on Amazon. New moms love bamboobies! They even work great when you're not needing them for leaking to help hide "that you're cold". If keeping nipples discreet is important to you, bamboobies nursing pads will come in handy on many different occasions.
The softest, most effective nursing pads available!

Included in their multi pack are 3 pairs of ultra-thin regular pads (heartshaped to prevent wrinkles) and 1 pair of thick, super absorbent overnight pads

All of bamboobies nursing pads have milk-proof backing to prevent leak-throughs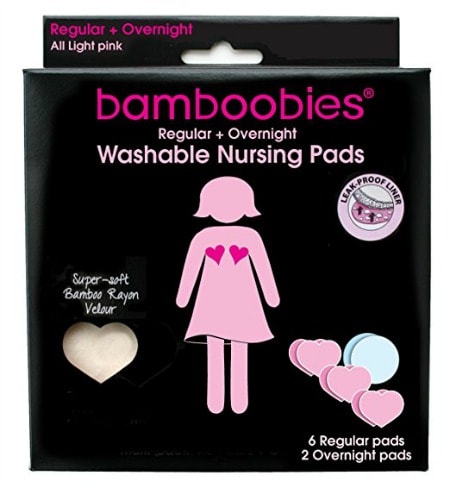 Lactation Cookies
Once upon a time, I tried some lactation cookies purchased from Target and I kid you not, they tasted like soap. They were the worst "cookies" I had ever eaten in my life. Baking your own lactation cookies is a much better idea – not only will they taste better, but they won't be full of any weird preservatives needed to keep them shelf-stable.
During the third trimester, grab a friend and make a triple batch of Mother Rising's lactation cookies for the freezer. Or, while she's visiting during those first few weeks postpartum, ask your mother-in-law to bake for you. Baking lactation cookies is the perfect task for someone that wants to be helpful but doesn't know how!
Why Eat Lactation Cookies?
Lactation cookies are full of yummy ingredients like brewer's yeast, oats, flaxseed, and coconut that can help increase breastmilk production! Also, nursing mothers are generally starving, so having cookies on hand is probably just wise. 😉

If you are a visual learner, Cindy & Jana's Simply Breastfeeding online course is PERFECT for new parents! I've personally taken this course and LOVE it!
Why learn about breastfeeding?
Breastfeeding is natural but it takes time to learn. New mothers say:
"I never imagined breastfeeding would be so hard and so time consuming."
"They don't really prepare you for how overwhelming breastfeeding can be."
Parents who wait until their baby is born to learn about breastfeeding feel overwhelmed. The learning curve is steep, especially when also dealing with exhaustion from the birth and overrun with company.
I've seen plenty of tears and heard families' frustrations over not knowing how often to feed, whether their baby was getting enough milk, or how to avoid breastfeeding pain.
It doesn't have to be this way!
You can feel confident breastfeeding your new baby. Spend time snuggling instead of frantically googling. Cindy and Jana have helped thousands of new families and can help you as well.
Simply Breastfeeding is an indispensable resource which takes you step by step through the things you will need to know about breastfeeding. Your subscription never expires; you can refer back when you have questions and learn at home at your own pace. Pause, rewind and replay as often as you like.
As Registered Nurses and Lactation Consultants with over 20 years experience, Cindy and Jana's goal is to help you discover the real expert for your baby — YOU! ——>>>> CHECK IT OUT!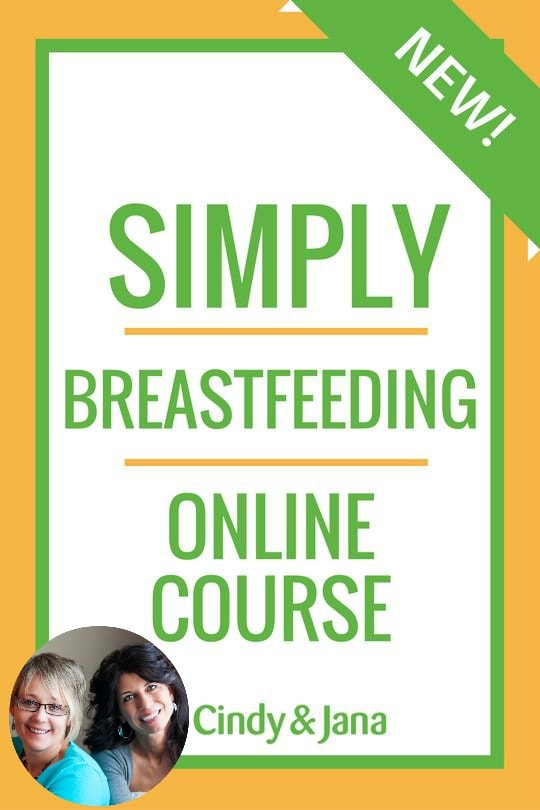 12 Breastfeeding Supplies That New Moms Want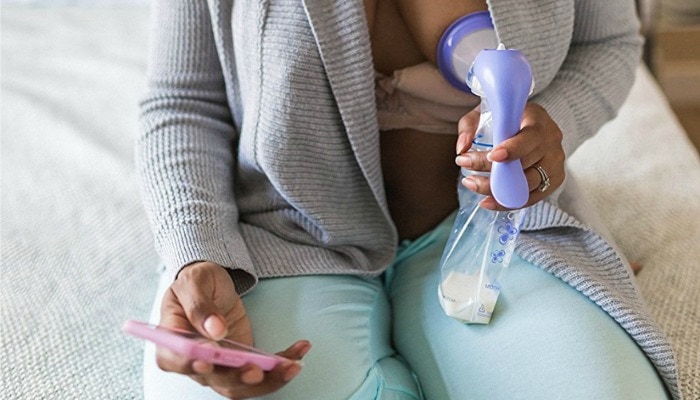 Millions of products are recommended to expectant families, but you probably won't need most of them. If you're looking to make a quality natural baby registry with products you'll actually use, these 11 breastfeeding supplies are what new moms want.