I often find myself thinking that if I were to have another baby (not happening btw) my experience of having three children would allow me to create an AH-mazing baby registry. A natural baby registry should contain high quality, natural, aesthetically pleasing, and helpful products!
High Quality
I am of the opinion that it is better to have one high quality product that works well and doesn't break, than five products of lesser quality that may or may not last the test of time. I am willing to pay more for something if that means it will work exceptionally well, and not need to be prematurely replaced.
Natural
I value products that lean towards being more natural, "green", or organic. It is important to me to expose my children to products that aren't toxic and harmful, but instead improve their quality of life.
Aesthetically Pleasing
As silly as it may sound, I also value the way things look in my home, on, or next to me. I've never enjoyed a living room full of plastic, battery operated baby gear and toys. I despise clutter, but gravitate towards clean lines and a classic look. I will always choose a baby carrier that works well, but also compliments my appearance. No, this is not always practical, but where possible I aim to make my environment (and myself!) spark joy.
Helpful
Finally, a baby registry should contain products that make the lives of families easier. If it's not making life more helpful, what exactly is the point? (Here's looking at you, baby cologne.)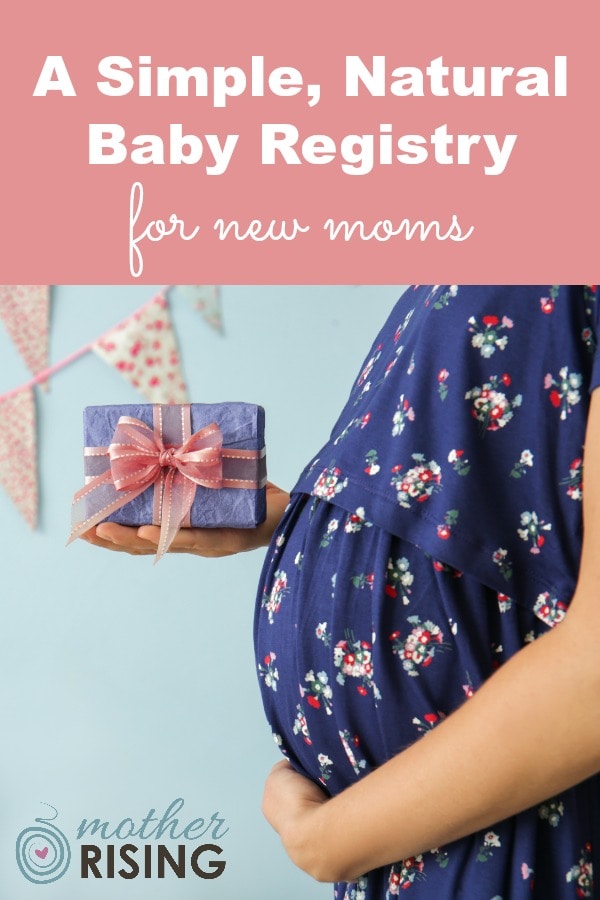 A Simple, Natural Baby Registry For New Moms
The following is a simple, natural baby registry for new moms that contains products that are high quality, (mostly) natural, aesthetically pleasing, and helpful. Let's get started!
(All of the products below on Mother Rising's Natural Baby Registry can be found on Amazon. I love their baby registry program! Even if a loved one is far away, they can still send a gift with ease. Also, when you get close to your due date they give you a coupon to purchase the remaining registry items for a percentage off. What a great deal! Hop on over here to get started.)
NOTE: If you are looking for non-baby related gifts for pregnant women, check out this post! I also have a gift guide for pregnant women and new moms. I've got you covered!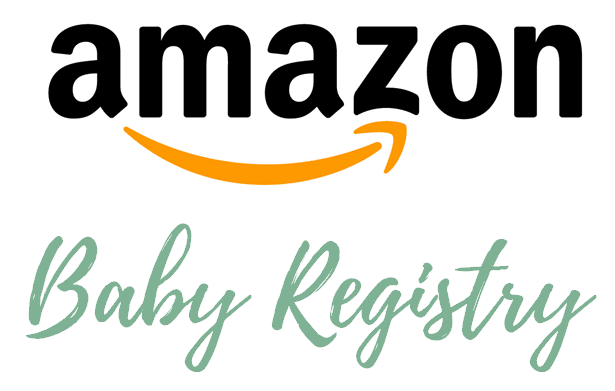 Feeding | Natural Baby Registry
For the sake of simplicity, this baby registry assumes mom and baby are breastfeeding full-time and over the course of baby's first years will transition to eating table food with the rest of the family.
Little Unicorn makes some of the cutest, most aesthetically pleasing baby textiles. Aren't these burp cloths darling? Using these would make me A-OK with cleaning spitup errday. You'll need at least five of these, or more if your baby decides to be "that baby".
Haakaa makes the neatest manual breast pump that is so simple, doesn't plugin, and works extremely well. For women that aren't going back to work, but need to pump on just a few occasions, this product is perfect. For more ideas of breastfeeding supplies that you'll want as a new mom, head on over here.
At some point your baby will demand to be treated the same as everyone else in your family. "Me do it" as my toddler puts it. The base of the Stokke Steps highchair is perfect for the independent toddler, as it allows them to get up and down freely. Don't worry though, you can also purchase a seat that inserts in the chair to make it compatible with a baby. It's a highchair that grows with your child!
There are a lot of plates, cups, and cutlery options out there. A lot. When faced with a barrage of options, I often go back to my requirements for baby gear: high quality, natural, aesthetically pleasing, and helpful. I like Olababy's spoons for the beginning stages of weaning and as they get older I always transition to something like this by OXO.
For plates, WeeSprout makes a nice Silicone plate that is partitioned and unbreakable. But just so you know, especially if you have more than one child, you'll likely need a bunch of these to satisfy your young child's "plate color requirements" of the day (or moment, rather). Sometimes my cheap white IKEA plates are better, just for simplicity's sake.
The thing with cups is that if you spend a million dollars on a cup, it will inevitably get lost along side those rogue socks that go missing. Because of that, I've always leaned towards inexpensive cups like this one or these. However, I do have a soft spot in my heart for a high quality stainless steel sippy like this one.
Side Note: Over the years I've leaned away from sippy cups and moved towards just teaching my young children to drink from a normal cup. As far as messes go, I don't let my kids walk around with food or drinks but only allow eating and drinking at the table, which has helped a lot. I have to say, I don't miss having to deal with sippy cups!
Tiny baby bibs are cute and all, but do you know what some super smart babies do with those? They rip them off. It's like a game for them. If you enjoy that game, by all means, buy the small, velcro bibs. But if you want something that will stay on but also actually keep them clean (weaning is a messy business) Pikababy makes a super cute and very functional bib. You'll need around 2-3 of these.
Diapering | Natural Baby Registry
Throughout the years I've done both cloth diapers and disposables, and after doing my duty of diapering and potty training three children, I can say with confidence that a hybrid diapering approach worked best for me.
I did not put my kiddos in cloth diapers 100% of the time, nor were they in disposables around the clock either. If we were out an about, odds are they were in a disposable. If it helped them to sleep longer stretches at night, by golly you can bet they were in a disposable.
I enjoyed the economy and eco-friendly aspect of cloth diapers, but I also valued my sanity and took that into consideration too. When choosing a diapering system that works for you and your family, it's important to weigh all aspects of this lifestyle choice (diapering can be a lifestyle, I tell ya!), not only one.
Disposable Diapering
Seventh Generation makes a high quality, naturally minded disposable diaper that I love. They are soft, not bleached and easier on the environment.
WaterWipes are the most natural packaged wipe you can buy. Period. The only ingredients they contain are water and grapefruit seed extract. It doesn't get more natural than that!
For the occasional irritated baby bum, Earth Mama's organic diaper balm is where it's at. No petroleum, parabens or fragrance, just a natural healing balm. I love it!
Cloth Diapering
There are many opinions about which cloth diapers are the best. Here's one more to add to the pile! I prefer a diaper that wicks wetness away from baby's skin, which means prefolds and covers are not my go-to. Also, I prefer diapers to be sized for a more trim fit, especially when they're itty bitty.
I always splurged for newborn sized cloth diapers and justified it because I was always able to resell those quite easily! However, for the price you can't beat Alvababy's one size cloth diapers. I've used so many brands of cloth diapers, but I will say I have a soft spot in my heart for bumGenius diapers. They were there for me when I had my first baby a long, long time ago!
TIP: Don't bank on using hand-me-down cloth diapers for subsequent children. Many cloth diapers don't hold up for years and years. The PUL and elastic tends to break down, making the diapers ineffective.
If you're going to cloth diaper, you may as well use cloth wipes as well! Be generous here, and get around 3 dozen. You'll thank me later! I love Lusa Organics Baby Wipe Juice as a cloth wipe solution. It smells DELICIOUS.
For Mama | Natural Baby Registry
Motherlove, a company I adore, makes a pregnant belly salve that I always loved and felt good about rubbing on my ever stretching belly. It smells so good! And just an FYI, it's good for your other growing parts too (thighs, rear, breasts, etc.), not just the belly.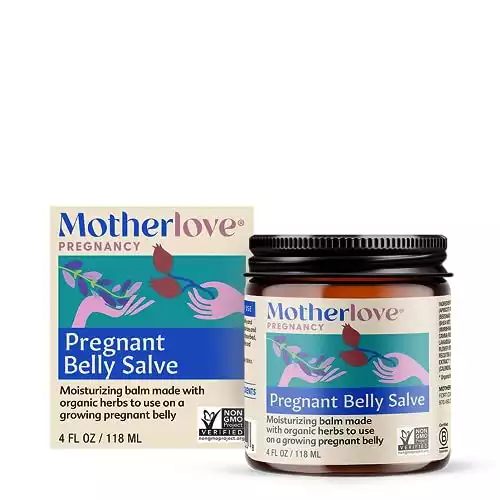 Nipple Cream
The next three products are all for mama during those first few weeks after birth, made by another company I adore, Earth Mama. Their nipple butter is a must-have product for those days when the girls need a little extra TLC.
Earth Mama's herbal perineal spray is used after using the toilet and is very soothing and refreshing, especially if mama is healing from bruising or stitches.
My favorite product by Earth mama is their perineal balm, formally known as their mama bottom balm. To read a more indepth review on one of my favorite products, check out my post about the best maternity pads for the first week.
The First Forty Days is a simple plan of nourishment and support that will help a new mother deliberately plan for a healthy and happy postpartum, just like she did for pregnancy and childbirth.
"A woman's postpartum experience might be given a brief nod at the end of a pregnancy book, or thirty seconds of footage at the end of a TV show, but a deeper look almost never occurs. Rather than get invited to take a sacred time-out after delivering her child, the new mother is more likely met with pressure to "bounce back" – back to her pre-pregnancy productivity, back to her pre-pregnancy body, and back to her pre-pregnancy spirits. But when it comes to becoming a mother, there is no back: there is only through."
Travel | Natural Baby Registry
Simply because you've become a parent does not mean you're on house arrest, never to leave your home again! To leave the house, however, requires some baby gear to make your journey safe and comfortable for all involved. Here are my picks for travel!
The MESA infant carseat is the ONLY car seat to pass federal safety standards without the use of fire retardant chemicals, which are toxic and is one of my favorite things on this natural baby registry. That, combined with the fact that it works well, keeps baby cool, and has nice clean lines is why I love this infant seat!
The Lotus Travel Crib was made with no flame retardants, PVC, phthalates, or lead. Also, the mesh on the sides goes all the way down to the mattress, allowing for full airflow. My favorite part? It opens up on the side, for play time. It's so fun!
I'll let this Amazon review on the DockATot speak for itself.
"This thing!!! Ridiculously expensive but worth it. I never worry about co-sleeping anymore. My husband and I keep him in the middle and he has his own little space. We can't roll over on him, we tuck the blanket under so it can't suffocate him, it's super breathable, and he fits snug so his arms can't jerk and wake him up. The end opens so he can grow and still use it and I've washed the cover twice so far with no problems (did not put in dryer). It's the safest way to co-sleep. I breastfeed and wake up through the night, the DockATot allows me the convince of scooping him up, feeding him and putting him back in his own bed without having to get up at all. No big bulky bassinet or crib, just the perfect size little bed for my little man!"
If you have more than one kid, you need your hands free. A diaper bag that's also a backpack can help make that happen. And for the price, you can't beat the functionality and smooth lines this diaper bag by HaloVa offers.
For an infant, the wrap is my favorite baby carrier. With a little bit of a learning curve, they're easy to get on, soft, and comfortable for all involved. For a more in-depth discussion on infant baby carriers, check out this post.
Once baby is a little bigger, a more structured carrier like this one by Baby Tula works perfectly. For more information on the best infant carriers, head on over here.
The Nursery | Natural Baby Registry
My favorite thing about this crib is that it is GREENGUARD Gold Certified – screened for 360 VOCs and over 10,000 chemicals. Also, the finish on this Babyletto crib is non-toxic, lead and phthalate safe. This makes me happy because once baby learns how to stand, do you know what they put their mouth on? Crib rails.
This organic crib mattress by Colgate has wonderful ratings on amazon, has a certified organic cotton cover, contains eco foam infused with plant oils (with CertiPUR certified safe foam), GREENGUARD GOLD certified for no harmful emissions, dual firmness for use through toddler years, and light weight for easy sheet changes. When you think about how much time a baby spends on a mattress (or us for that matter) you want to get a high quality, low toxin mattress.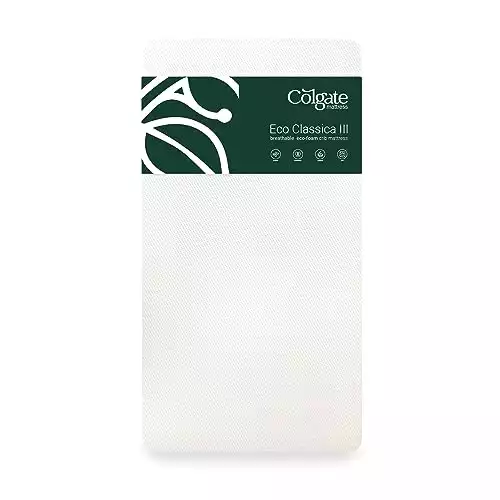 Crib Sheets
I think these crib sheets by Little Unicorn are adorable and would go perfectly with a white fluffy rug in the baby nursery. Maybe that's not so practical, but it would look amazing. (Hey, it worked for me.) Oh, and don't forget the waterproof crib pad! Naturepedic makes the only GREENGUARD one that I can find.
Obsessed! Loving Little Unicorn's everything, especially this quilt!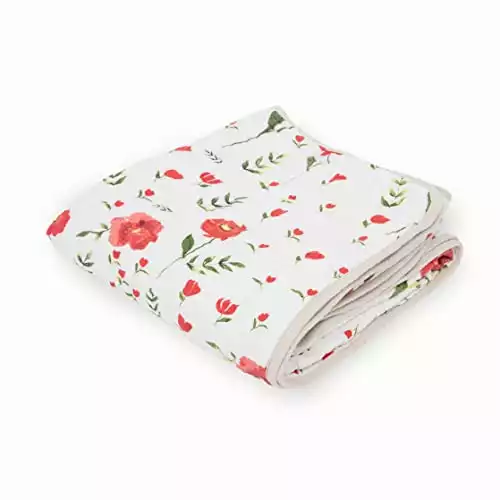 Dresser/Changing Table
Why buy a changing table that is useful for 1-2 years, when you can get something that will grow with your child, just like the crib mentioned above. This dresser by Babyletto has a removable changing tray on top so that once you've outgrown diaper changes (yippie!), this dresser is still fully functional, and matches the Babyletto crib to boot! (Babyletto products are wonderful, by the way. They sell green and non-toxic products!)
Also, GREENGUARD certified, this non-toxic changing table pad is necessary for the top of the dresser mentioned above.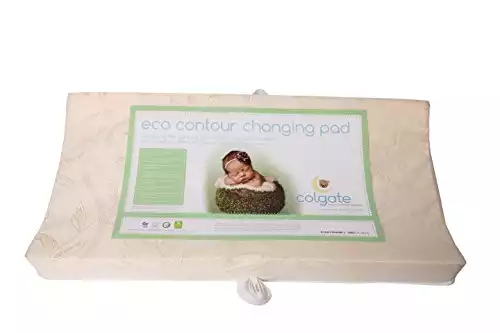 Changing Table Pad Cover
Little Unicorn does it again with their changing table pad cover! I think it's adorable and I hope you do too. You'll need 2-3 of these, since babies are messy.
TIP: Place a prefold diaper on top of the pad cover and under baby. If baby gets messy, sometimes… sometimes this can prevent the pad from getting dirty and creating more laundry.
Don't waste your money with other white noise machines. This one by Marpac is a workhorse and is always on in my home – year after year with no problems.
CONFESSION: I love them so much I even bought one for myself.
Clothing, Swaddle Blankets, and Accessories | Natural Baby Registry
This style of onsie is perfect – nothing has to go over baby's head which makes things A LOT easier if there's a poopy blowout. You'll love the quality of L'ovedbaby's products. They last!
This is the long sleeve version of the same bodysuit above.
Here's a footed version.
Don't let the term swaddle blanket leave you to believe these soft, lightweight blankets (by Little Unicorn!) are only good for one thing. I've used these bad boys as shade over the carseat, to protect myself when burping baby, a breastfeeding cover… the options are plentiful!
You must buy two of these. The second one is for when the first one is in the wash – that's how wonderful the Miracle Blanket is. This swaddle blanket is better than the other swaddle blankets because it works. Babies can't get out of it. It's basically a straight jacket for babies. Also, there's no velcro on it which is nice. The swaddle blankets with velcro catch on everything in the wash and it drives me nuts! (That and they don't work.)
Not all babies are droolers, but if yours is, you need these adorable drool bandanas! These come in eight solid colors and are made with organic cotton.
Baby Toys and Books | Natural Baby Registry
Moonjax Baby Teether
Babies love this teether! It may not look that exciting, but believe me, this teether by Moonjax is exciting for little ones when it counts.
When your baby gets a little bigger, they'll love this Spinagain Toy. It's so much fun and sparks creativity!
In my home this book is called "ni nite moon" and is a classic. Maybe you read it when you were little too? Be prepared to read it over, and over again!
Look, Look! is excellent book to read to babies. Yes, you read that right, read to babies. If you're hoping to raise a reader, start with this book. It keeps their attention!
Brown Bear, Brown Bear, What Do You See?
Another classic, Brown Bear is fun for babies all the way through elementary age. My three kiddos like to read it all together!
Priddy Baby makes wonderful, bright, and popular baby board books. There's so many good ones! I like First 100 Words a lot, and so have my children. I highly recommend it!
Health and Safety | Natural Baby Registry
Next on this natural baby registry are items in the category of "health and safety". These products will keep your children clean, healthy, and in proper working order.
Baby Shampoo
There are many baby shampoos that work well, smell great, and are non-toxic. But have you considered Shea Moisture's baby line? I think you'll love it!
If clipping your baby's nails sends you into a panic, you're not alone. Some parents so loathe this task that they pawn it off on others or even try using an emery board instead. If it makes you feel any better, I've cut each of my children at least once while giving them a "manicure". We all survived.
TIP: Try clipping baby's nails while they're nursing or sleeping.
The Nosefrida wasn't around with my first baby, but when I was expecting my third I made sure to buy it and I'm glad I did. It's much easier to use than a regular bulb syringe and more effective. I was so inspired, I wrote a whole blog post about baby nasal aspirators.
Odds are at some point your baby will get its first cold and become congested. Use this cool mist humidifier to keep your little one breathing easily. Combined with the Nose Frida above, it's some of the best natural remedies for a baby with a cold!
Many natural mamas prefer this rubber pacifier because it's made of natural rubber, and works great!
Thinkbaby's sunscreen is a physical sun block, compared to its more toxic counterparts, which are chemical blockers. If you're looking for a sunscreen that is not toxic, works well, and doesn't sting the eyes, you'll love Thinkbaby's sunscreen. For more options, check out my post all about the best sunscreen for babies.
Did you know that as soon as your baby pops a tooth, toothbrushing needs to begin? Seems logical, but when my babies cut their first teeth toothbrushing was far from my mind. Take it from me, don't wait to start brushing their teeth. If toothbrushing starts at an earlier age, it'll be less of a struggle as they get older. Trust me! Also, look for a toothpaste without fluoride, as it is not good for the developing brain!
Another option for cleaning those cute, little baby teeth is this remineralizing tooth powder. Simply dip the toothbrush in the powder and use as you would toothpaste.

A Simple, Natural Baby Registry for New Moms
To recap, the following are my picks for a simple, natural baby registry for new moms. (Make sure you hope on over to Amazon and start your baby registry!)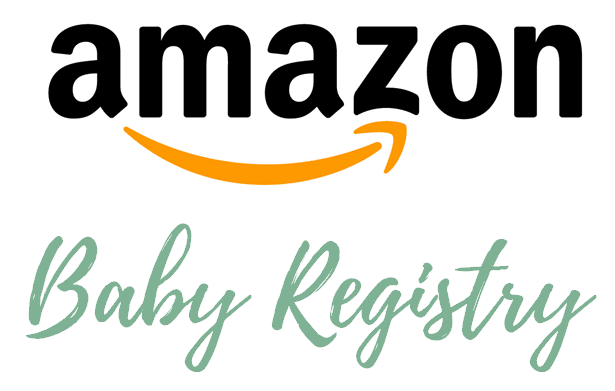 Feeding | Natural Baby Registry
Diapering | Natural Baby Registry
For Mama | Natural Baby Registry
Travel | Natural Baby Registry
The Nursery | Natural Baby Registry
Clothing, Swaddle Blankets, and Accessories | Natural Baby Registry
Baby Toys and Books | Natural Baby Registry
Health and Safety| Natural Baby Registry