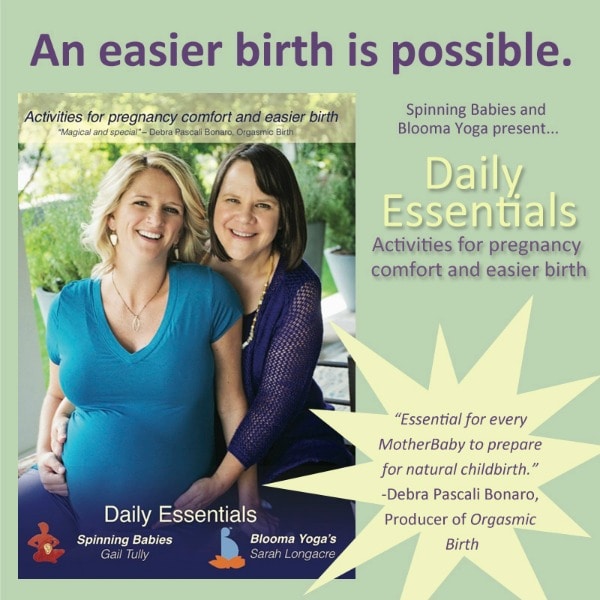 "Mom's job is to dilate, but baby' s job is to rotate. When baby's job is easier, labor is easier for mother as well." – Gail (Spinning Babies)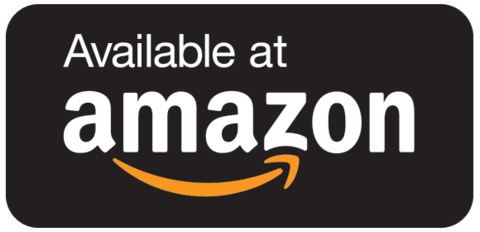 Spinning Babies Daily Essentials DVD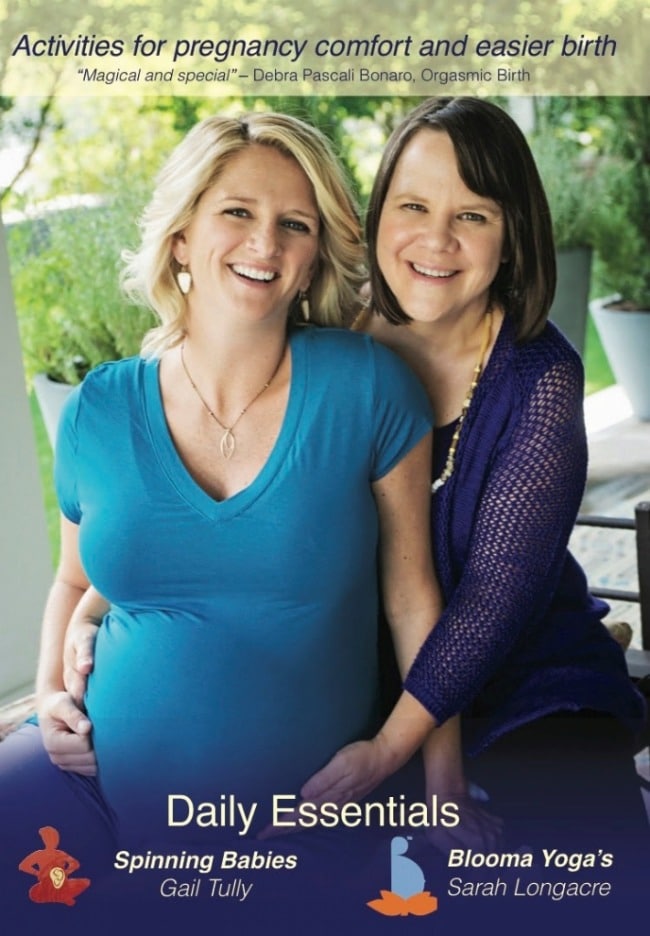 Ease Delivery Pain
A woman's body is designed to open for a baby to emerge.
Sitting through 12+ years of school, spending time in cars, using a computer and relaxing on the couch all reduce pelvic flexibility.
A more flexible pelvis can support your desire to ease delivery pain and have an easier birth.
Is your pelvis flexible?
Regular stretching makes a remarkable difference.
This film will teach you Daily Activities to do with simple step by step instructions anyone can use!
You will learn…
How to move smart: Gain insights on how to move in ways that encourage optimal fetal positioning.
How to sit correctly on a ball, in the car, on a couch.
How to reduce pregnancy discomforts such as sciatica, pelvic instability, symphysis pubis weakness, sore back or hips.
How to correctly do a forward leaning inversion which relieves back and hip pain while getting baby in the best position.
Gravity friendly and fun ways towards easier childbirth.
Includes Over an Hour of Action and Learning
Daily Activities
Move Smart
Rest Smart
Forward Leaning Inversion
Bonus!
BONUS!
Enjoy a Blooma Yoga Flow with Sarah Longacre as she integrates the Daily Essentials into a 28 minute Blooma Yoga Flow.
This yoga flow will prepare you for easier birth and increases pregnancy comfort.
Each move is choreographed to prepare muscles, joints and ligaments for "opening day"!
Ease Pregnancy and Delivery Pain Now!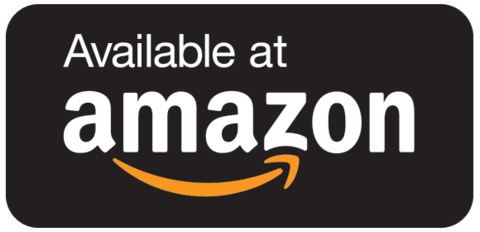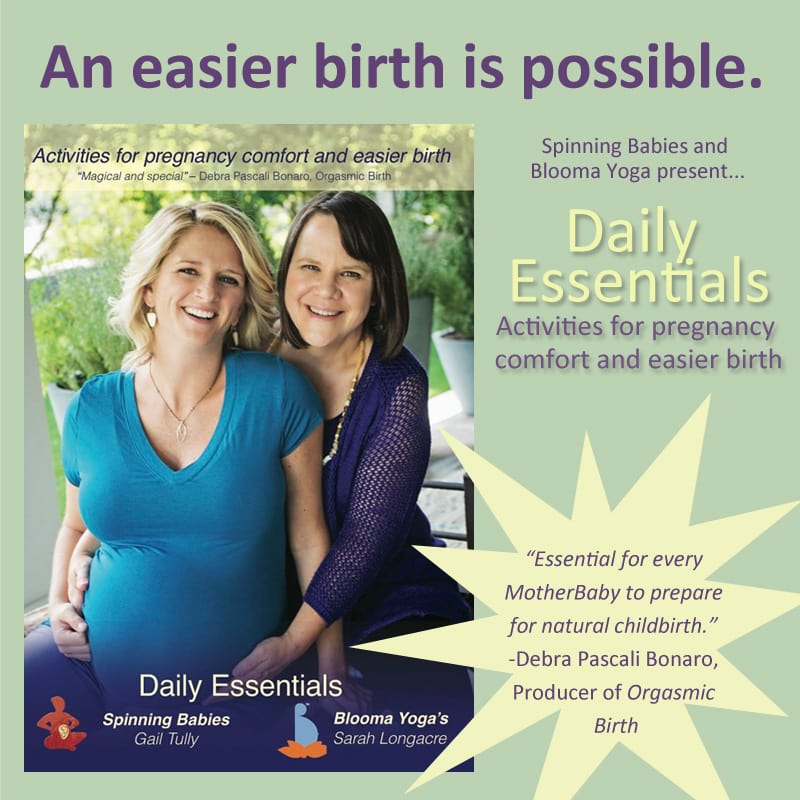 "Mom's job is to dilate, but baby' s job is to rotate. When baby's job is easier, labor is easier for mother as well." – Gail (Spinning Babies)