The Possibility of Infection
Tick tock. Tick tock.
That is the sound of the clock ticking after a woman's water breaks.
Tick tock, better start contracting! Tick tock, let's get that baby delivered!
The Rules
After a woman's amniotic sac breaks and fluid leaks, most moms are told they need to have a baby within 24 hours because of the possibility of infection.
Once the amniotic sac/barrier is gone, bacteria can be pushed up past the cervix and that bacteria can sometimes cause infection in mama. However, I have something very important to tell you.
Your Vagina is Not a Vacuum Cleaner
I repeat, your vagina is not a vacuum cleaner. Your vagina is not sucking up bacteria. Actually, fluid and mucus is coming down and out of your vagina.
So, you might wonder, how exactly does this bacteria climb up past the cervix?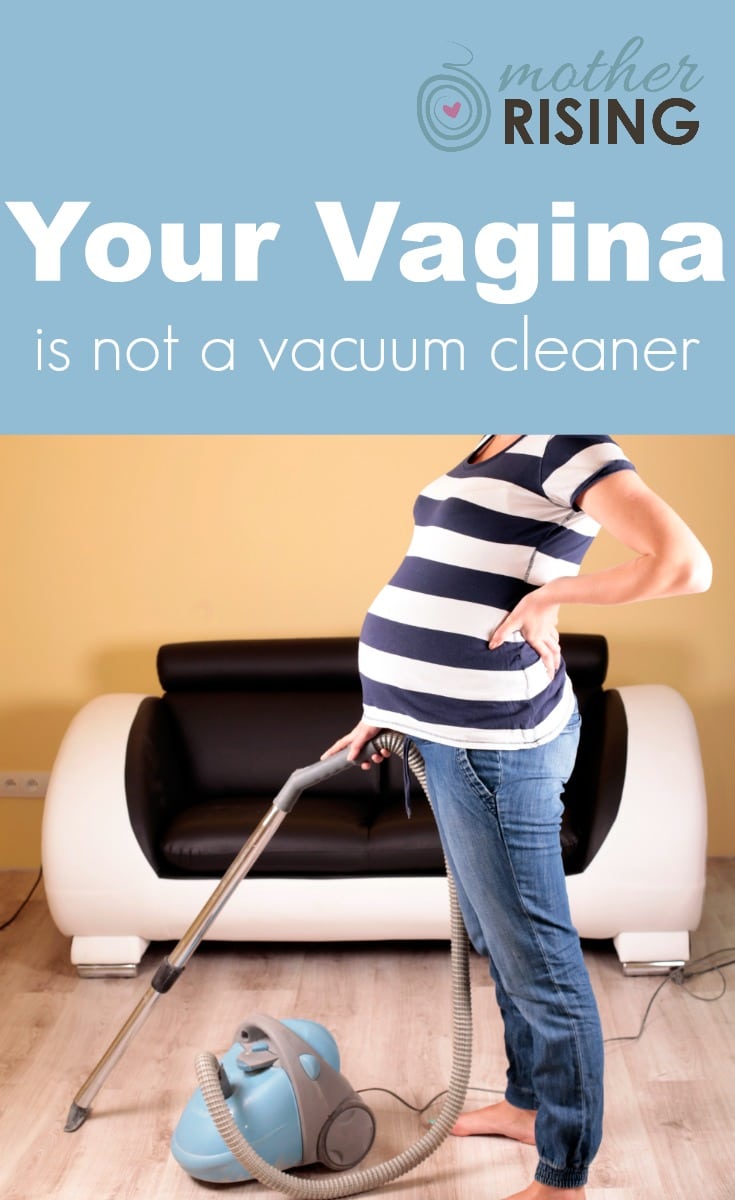 Vaginal Exams
Vaginal exams are given to moms upon admission to the hospital, birth center or when a midwife arrives for a homebirth. Care providers want to see if the signs of labor a woman is experiencing has put her in labor and if so, how much progress she has made.
Vaginal exams are given to moms periodically during labor to see how they are progressing (dilating). Also, vaginal exams are given when a mom feels like she needs to push to make sure she is fully dilated (10 cm).
If you recall my previous post, you will remember that vaginal exams do not predict the future, they just show what your body has already done.
Reduce the Risk of Infection During Labor
If your care provider says it's ok, stay home after your water breaks. You will have zero vaginal checks when you are in your own home.
Get into a good labor pattern at home. The more "in labor" a woman is when she checks into the hospital the less interventions and vaginal checks she will receive.
If needed, use natural labor stimulation methods to get contractions going (nipple stimulation, etc.).
After your water has broken don't have sex or insert anything into the vagina.
Drink Emergen-C and eat foods rich in vitamin C to give your immune system a boost.
Rest. The more rested you are the stronger your immune system will be.
Refuse or limit vaginal checks, especially if your water has broken.
Instead of vaginal exams use methods such as: observation of mamas vocalizations and mood to determine labor progression.
Undisturbed Birth
A woman's body is wise. Her vagina is not a vacuum cleaner, trying to suck up bacteria and infect itself. Excessive vaginal exams can cause infection during labor.
Therefore, allowing a woman to labor and birth undisturbed as much as possible is wise.
What About You?
Did you experience an infection during labor? Did you have many vaginal exams? I'd love to hear your story. Please comment below.
If you found this post interesting, you might be interested in this post called your vagina is not a crystal ball.
Another gem is your vagina is not a steel pipe.
Love,
Lindsey