Did you know that your vagina is not a steel pipe?
Just as Monistat exists to rid your body of a yeast infection, Mother Rising is here to dispel deep-seated and antiquated vaginal ideas. This article is part 3 of a 3 part series "Your Vagina is Not…" …dispelling myths about our lady bits since 2010.
Check out part 1: Your Vagina Is Not a Crystal Ball and part 2: Your Vagina is Not a Vacuum Cleaner.
Without further ado, here is part 3: Your Vagina is Not a Steel Pipe.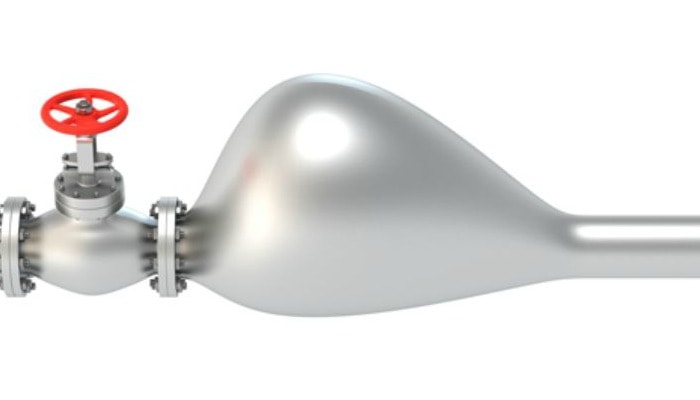 Your Vagina is Not a Steel Pipe
During the first night in a series of childbirth classes, I typically give a brief overview of how birth works, cover the stages of labor and we also look at the anatomy of a pregnant woman. That last little bit (the viewing of the anatomy) typically leaves participants pale, clammy and bug-eyed.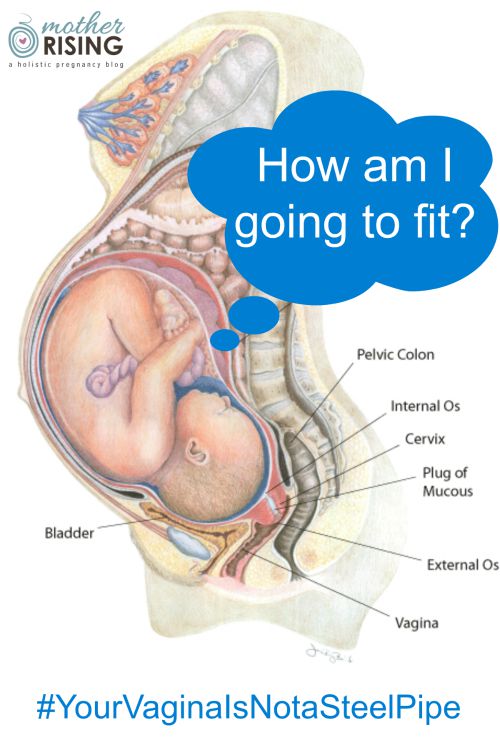 "How is something that BIG supposed to fit through something so SMALL??!!"
Often, before parents start showing signs of panic I turn to them and say, "Trust me, it works… and works well."
You see that picture of a vagina above? Yeah, it kinda looks like a small tube or a pipe, right? Well, thankfully a vagina does not operate like a steel pipe. Let me explain.
Steel pipes don't change shape. Vaginas do.
Steel pipes are made of metal (duh) and because of that they do not expand or contract depending on the contents in the pipe. At least, that's not their design. Plumbers have designed pipes to accommodate water in and waste out. The system works quite well!
The vagina, on the other hand, is much more accommodating – it will hold a tampon, penis and even a baby!
Steel pipes burst. Vaginas stretch.
When there is abnormally high levels of pressure inside of a steel pipe, the integrity of the pipe is compromised – which can lead to cracks, leaks and burst pipes.
In comparison, when a vagina experiences abnormally high levels of pressure, maybe because a baby is descending, it actually accommodates said baby by expanding. It actually changes its size!
The vagina does not crack, leak or burst. And when it's done? It shrinks back down. The pipe? Nope. It gets replaced. The vagina is amazing, I tell you. An exceptional design.
Psst… I have much to say about how to prevent tearing during birth, so make sure you read that article too!
Steel pipes have no feelings. Vaginas respond to mood lighting.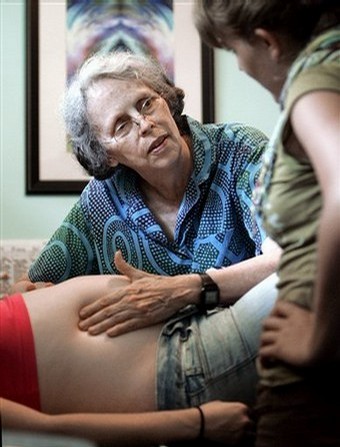 Let's consult with the great Ina May Gaskin on this one…
"If any woman is afraid they can't fit a baby through their vagina, remember that a penis starts small, gets big, then gets small again. Men aren't the only ones with this kind of ability. But that ability is best carried out when relaxed, happy, excited. Which is exactly why birth needs to be that way as well." -Ina May Gaskin
Unlike a steel pipe, the more relaxed, happy and excited a woman (and her vagina) is the more accommodating her vagina will be. The steel pipe just… IS.
Ideas to create an ideal birth space:
Dim lighting
Few people
Music
Aromatherapy
Massage
Hydrotherapy
Comfortable temperature
Vaginas > Steel Pipes
"Remember this, for it is as true as true gets: Your body is not a lemon. You are not a machine. The Creator is not a careless mechanic. Human female bodies have the same potential to give birth well as aardvarks, lions, rhinoceri, elephants, moose, and water buffalo. Even if it has not been your habit throughout your life so far, I recommend that you learn to think positively about your body." -Ina May Gaskin
#BirthWorks
Share this with a fellow vagina. Especially if she's expecting. Let her know that her body is amazing, birth works and her baby will come out!