Once Month Cooking Part 2
The Menu
It's done!
From the Once a Month Meals website I cooked…
Spinach and Cheese Strata
Cranberry Vanilla Muffins
Pumpkin Pancakes
Broccoli Cheddar Soup
Chicken and Broccoli Rolls
Chicken Curry Wraps
Sweet Potato Wraps
Cranberry Chicken and Rice
Pizza Casserole
Chicken Tacos
Stuffed Cabbage Rolls
Beef Stew with Cinnamon and Yams
Mexican Roundsteak
Potato Corn Chowder and
Chicken Cobbler Casserole.
That's three breakfasts, four lunches, and eight dinners.
Most all the recipes were doubled, except the Pizza Casserole and the Broccoli Cheddar Soup which turned out to be tripled for me.
So let's see… 3+4+8=15. 15*2=30. 30+2=32.
Dang. I have 32 meals in my freezer.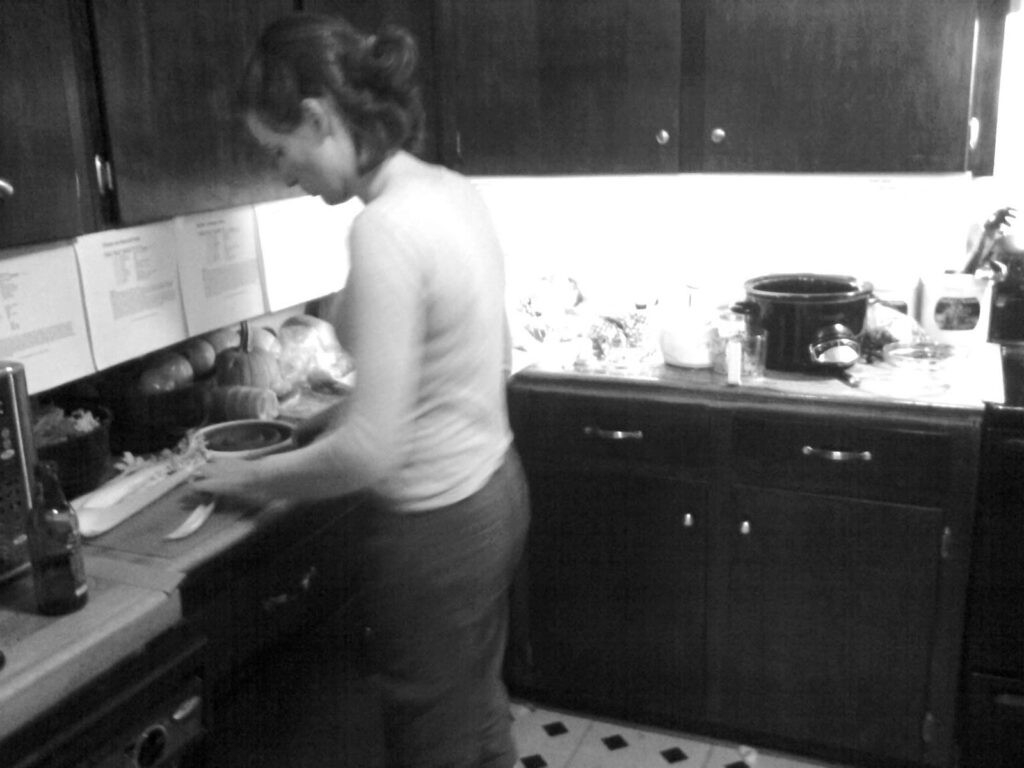 Once a Month Cooking Plan
Here's a recap of my adventures.
On Thursday I went on the OAMM website and decided to do November's menu. I printed all the recipes, instructions and the grocery list. I looked at the sale ads and came up with a plan on how to spend the least amount of money.
On Friday I went grocery shopping.
On Saturday, I finished up the grocery shopping and after I put Gabriel to bed for the night I put on Julie & Julia; and prepped for the next day. It took HOURS to do this. I chopped lots of vegetables.
Sunday was my big cooking day and I cooked for about 12 hours.
Monday I finished up two recipes leftover and cleaned the kitchen.
Today, Tuesday, I finished cleaning the kitchen. Whew!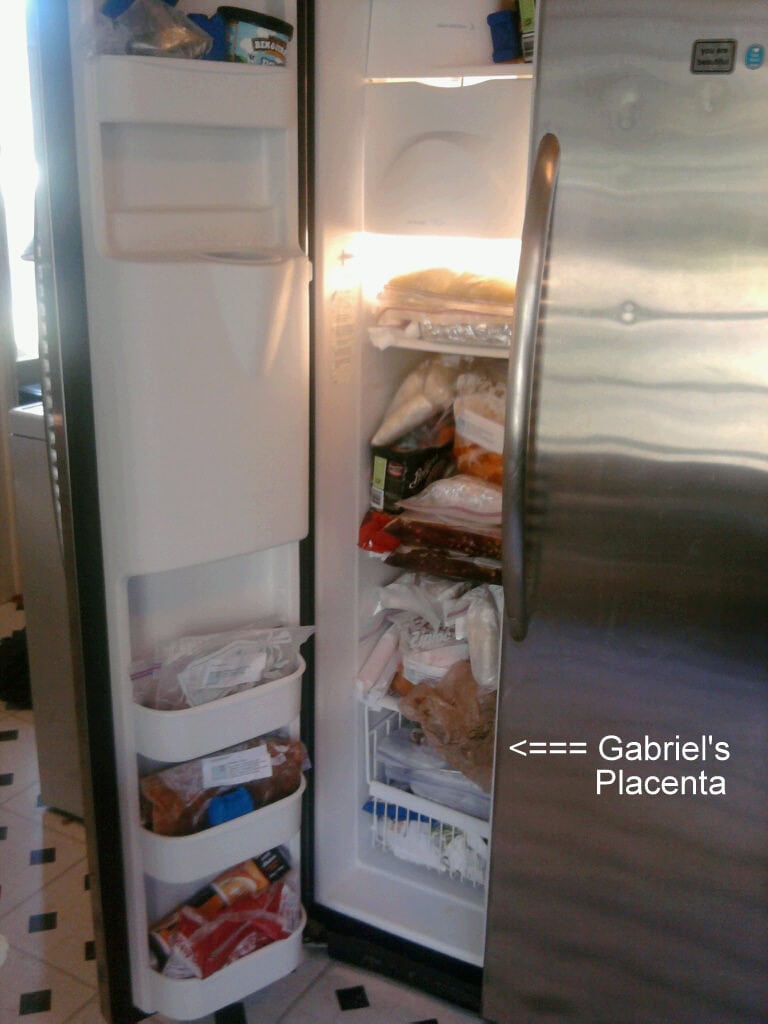 Once a Month Cooking Tips
If you are pregnant and wanting to do this, don't do a whole menu from OAMM and try to do it by yourself. Your ankles might explode. Seriously, it's a lot of work.
Make lots of room in the fridge to hold all the groceries. Clean out your freezer to make room for all the meals you cook.
I have a friend who just gave birth to twins… and guess what? I have a meal waiting for her – easy peasy! How cool is it to have meals not only for my family, but to share with friends and family?
Sit down with your husband and go over the menu. Make sure he will eat what you cook. 😉
Hire a babysitter or use family to watch children on your cooking day. It makes life much easier without those sweet children to tend to!
Don't place your laptop on top of the microwave and then thaw out frozen chopped broccoli for 20+ minutes. The microwave and laptop WILL overheat. They will both shut off and scare you into thinking you have to replace both just because you decided to do mass cooking (all appliances and electronics made it through unscathed).
Remain calm, push through the fatigue and body aches. It's worth it in the end.
Are you inspired? You should be. It's awesome having my freezer stocked full of ready to go foods!
Love ya,
Lindsey