My doula clients frequently wonder: "What to Pack in a Hospital Bag for Birth?"
The following is a list of ideas on what to pack in a hospital bag for birth. This is not an exhaustive list! Your bag may have less or more depending on your needs. This list will:
Make heading to the hospital when you're in labor simple… Just grab it and go!
Allow you to thoroughly plan for "the big day" as much as you can ahead of time
Save time by minimizing trips from the hospital to home to pick up needed and forgotten things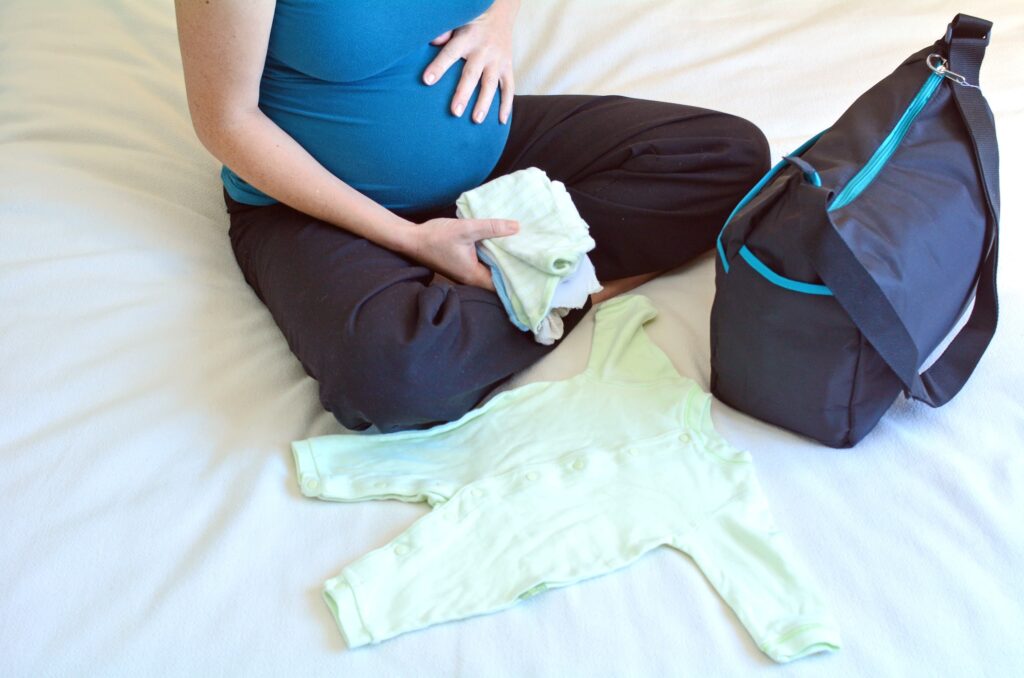 You will need a separate "labor" and "postpartum" bag so that you can leave things in your car when you're in labor. (It's no fun to drag three suitcases into labor and delivery when you're IN labor)
Even if you're planning a homebirth, I would highly recommend packing a hospital bag for birth. When I was transferred from home to hospital in my last birth, I was not thinking clearly AT ALL and could not pack! I'm so grateful my doula was there. She basically packed for me.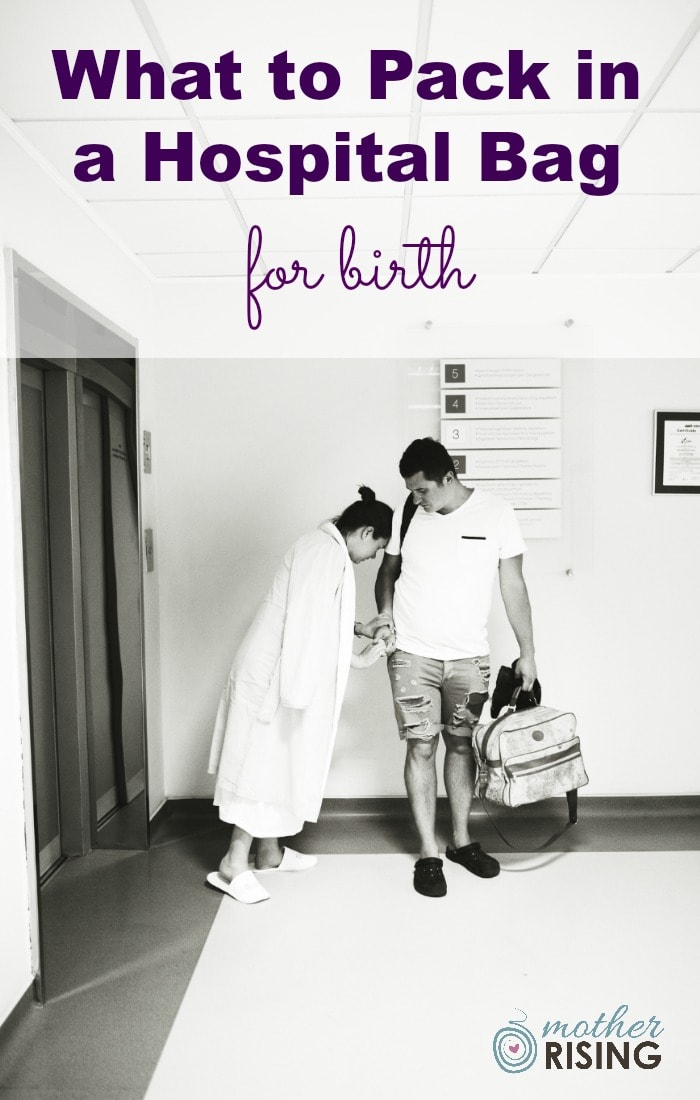 Things needed for BOTH labor AND postpartum have been marked with an *.
Birth Bag For MOM
A doula (check out Doula Match to find one near you)
A towel or waterproof pad (in case your water breaks while in the car… it happens!)
A pillow with a colored pillowcase (so you know whose is whose) *
ID (driver's license), credit card and all insurance information
Cellphone and charger*
List of people to call after baby is born*
Comfortable clothes to wear during labor like tanks, jersey skirts, etc.
If you want to look cute, you'll love these Pretty Pushers
Socks, underwear, slippers/flip flops *
Toiletries – A Dental Travel Kit, Burt's Bees Travel Kit and Burt's Bees Lip Balm will be worth their weight in gold.
Hair – hairbrush, hair ties, headbands, etc.*
Glasses or contacts (if you use them)*
Camera & Camcorder with batteries and a chargers*
Money for vending machines and parking fees*
Wireless Speaker to play music during labor
Essential oils (lemon, lavender and peppermint) and a diffuser
Massage tools – lotions, oils, massagers
Bathing suit for the shower/tub
Visualizations
A small fan (so helpful in transition and pushing)
Pump for birth ball in case your ball is too mushy (your hips should be higher than your knees)
Hard candies or lollipops (lollipops are great because you can easily remove them from your mouth during a contraction)
Honey sticks (great for the pushing stage when you don't want to eat but need more energy)
Food, snacks and drinks* – here are some great food and drink ideas for labor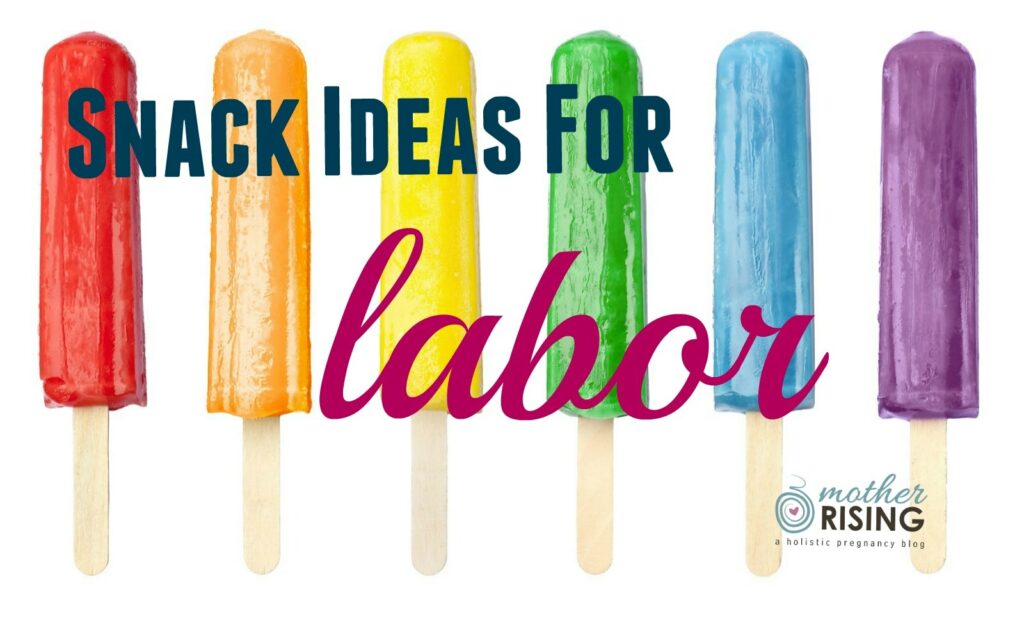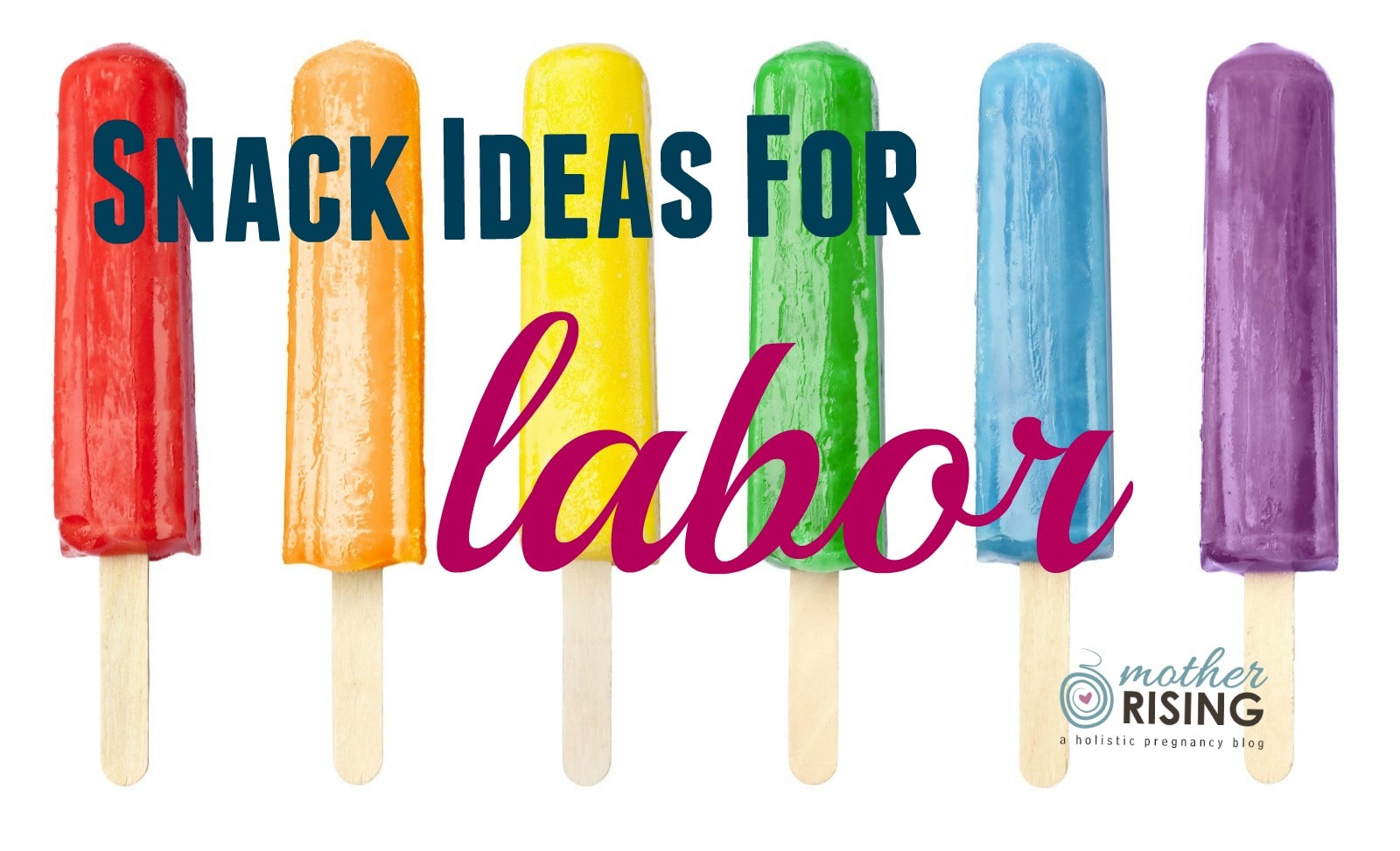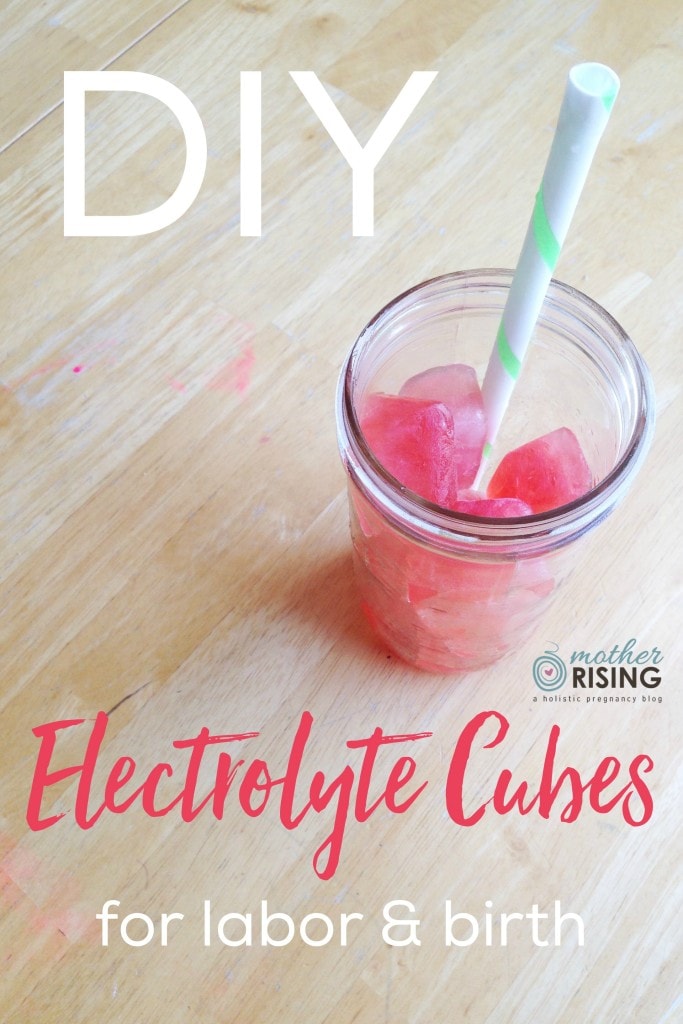 Postpartum Bag for Mom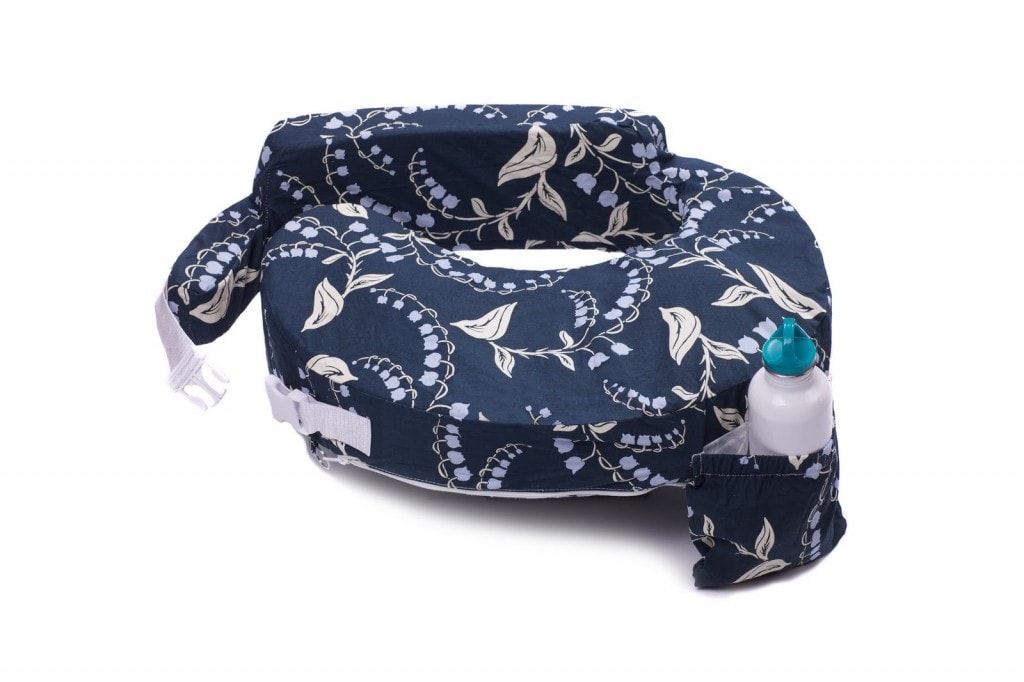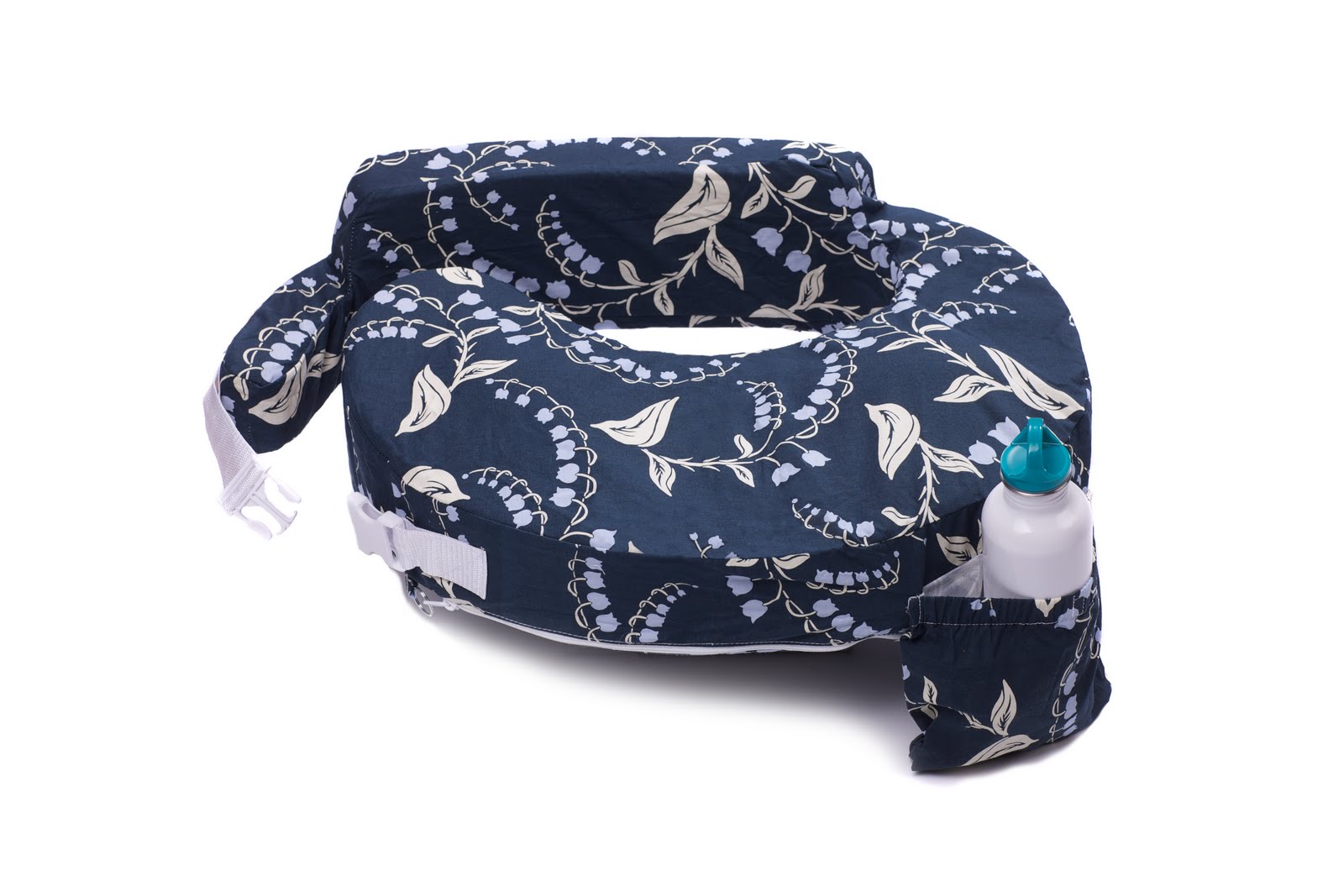 Bag for DAD
Clothes
Swim trunks for Dad in case he joins mom in shower/tub
A blanket, pillow and warm clothes to help you sleep better in a hospital room
Cash/Change for vending machines
Phone, laptop and chargers
Camera and charger
Food, snacks and drinks (use a small cooler!)
A copy of the book The Birth Partner (Dads… thank me later)
Bag for BABY
Cloth diapers and wipes if you are not going to use the hospital's disposable diapers. (I recommend using the disposables – meconium poop is a pain to clean.)
Olive oil to put on baby's bottom to make wiping away meconium poop fast and simple.
Cute baby outfits including a "coming home outfit". Choose outfits that have hats – hospitals can be chilly!
Baby socks
Soft aiden + anais baby blankets to use in the hospital and for the ride home
Carseat (bring the instructions) – you can't go home if you don't have this!
A babybook to write in (if you have time… ha!) and to put baby footprints in
Infant nail clippers (the hospital won't clip their nails for you)
The Baby Book by Dr. Sears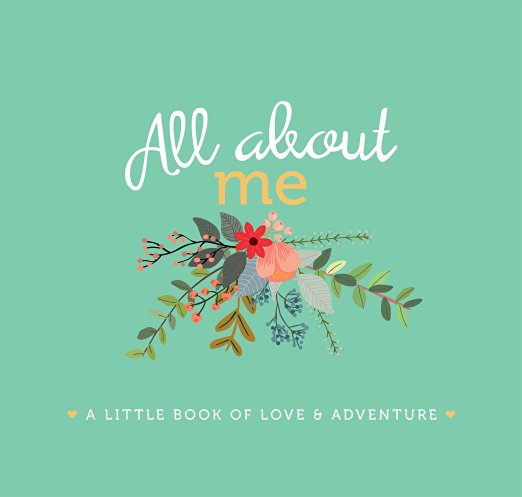 Leave a Comment
When planning for a hospital birth, it's important to plan ahead and pack 2-3 different bags. What did you pack in your hospital bag? Would you add anything to this list? Would you take anything off? Leave a comment and let me know what you think.