For those who want to make elderberry syrup for babies but don't want to use honey this recipe is for you.
Most elderberry syrup recipes call for honey, but for babies under one honey is contraindicated.  This recipe is a perfect way make elderberry syrup for babies.
Elderberry Syrup for Babies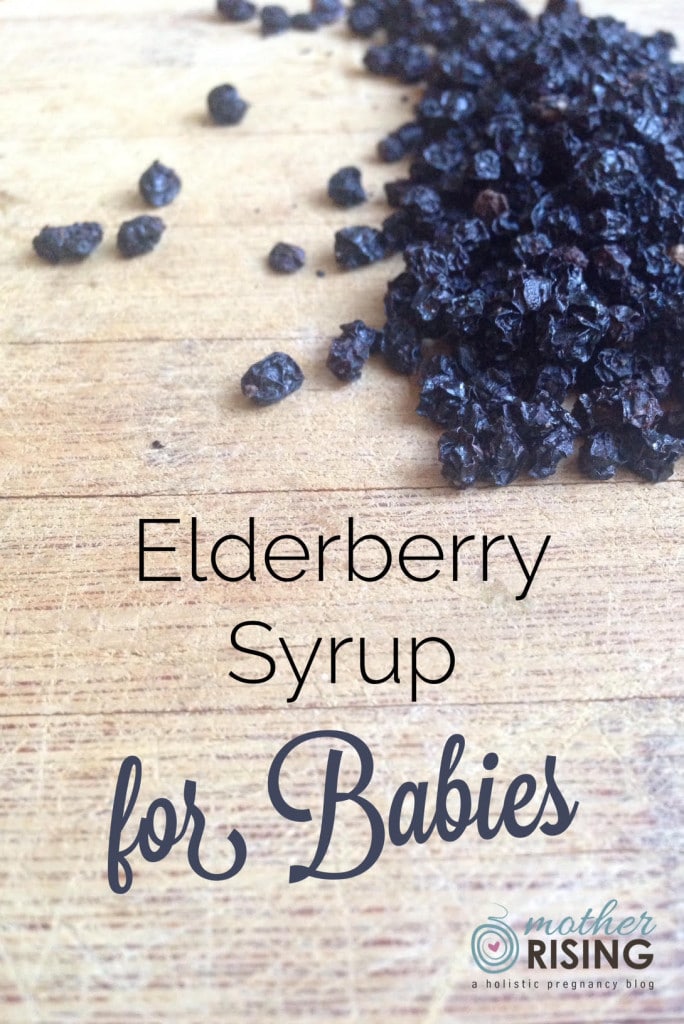 When babies are sick the best way to keep them healthy is to continue to breastfeed.  If you're not breastfeeding, or if you would simply like to boost their immune system, babies that have already begun dabbling with table food may use elderberries.
Elderberries are a sweet, tasty and simple way to decrease the severity and duration of cold and flu symptoms.
(If you don't want to make your own syrup, you can buy Sambucol (which is made with glucose, citric acid and potassium sorbate… which I'm not a fan of) or this elderberry juice concentrate.  However, making elderberry syrup at home is extremely cheap and simple.)
How to Make Elderberry Syrup for Babies
Note:  I am not a doctor, or any sort of medical professional.  The information in this blog post is coming from my experience as mama and herbal enthusiast.
Step 1:  Make a Thick Simple Syrup
Ingredients:
1/2 cup of organic cane sugar
1/4 cup of water
Instructions
Combine sugar with water in a pot on a stove over medium heat.
Stir constantly until you can no longer see the sugar granules.  Do not bring to a boil.
Remove from heat and store in a glass mason jar.  (It's a good idea to sterilize the jar.)
Store your simple syrup in the refrigerator.
Note:  Sugar acts as a preservative which is another reason the simple syrup is helpful when making your own elderberry syrup.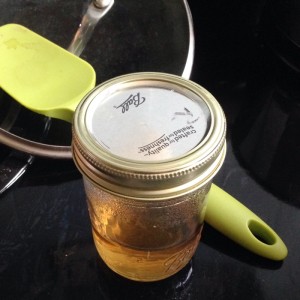 Step 2:  Make Elderberry Concentrate
Ingredients:
2 cups of water
1/2 cup of whole organic elderberries
Instructions
Pour ingredients in a pot and bring to a boil.
Reduce heat and simmer for an hour.
While simmering, use a spoon to mash elderberries so that it gets really mixed up.
After an hour or when about 1/2 cup of water have evaporated, remove from heat.
Strain elderberries and pour elderberry concentrate in a sterilized mason jar.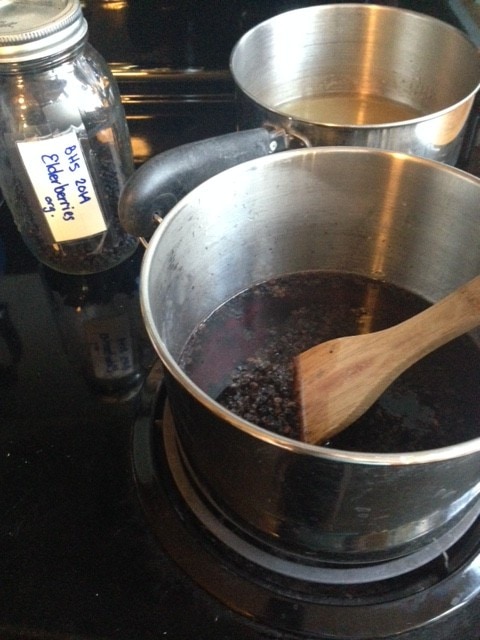 Step 3:  Create Elderberry Syrup for Babies
Ingredients:
3 parts Elderberry Concentrate
1 part Thick Simple Syrup
Instructions
Combine ingredients.
Store in a glass mason jar.
Note:  You can sweeten this recipe to taste.  If you prefer, use less or more thick simple syrup to cater to your needs.
Elderberry Syrup for Babies Dosage
Babies can take 1/4 – 1/2 tsp of elderberry syrup per day for daily maintenance.
During times of cold and flu this can be increased to 2-3 times per day.
TIP:  Create "elderberry ice cubes" by mixing elderberry syrup and breast milk.  Put on a highchair tray for a yummy snack and some sensory play.
TIP:  You could also try a mesh baby feeder for a similar result.
TIP:  The easiest thing, I think, is using a small syringe.  Mercy thought it was amusing!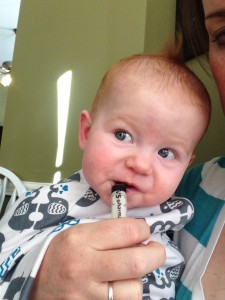 Where to Buy Elderberries
I buy a lot of my essential oils, herbs and tea from Frontier on Amazon.  They are a quality company you can trust.  (In fact I buy my beeswax and tins to make green salve and all the ingredients I need to make my facial cleanser, all from Frontier.)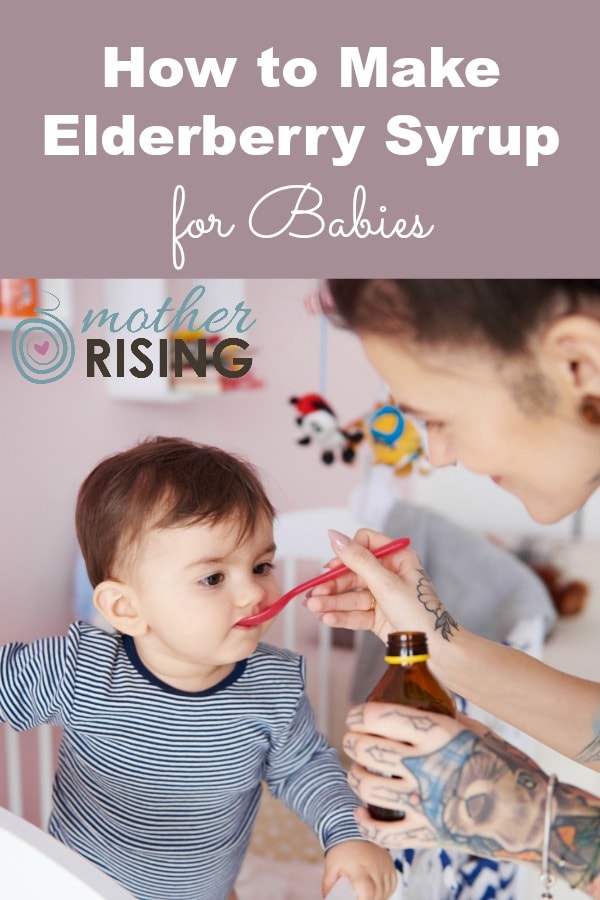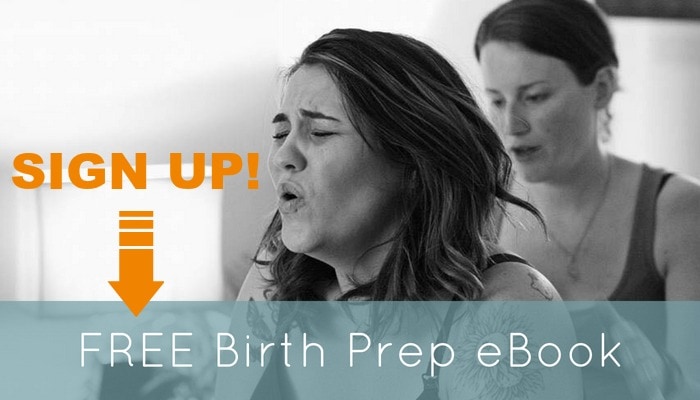 Check out my NEWEST eBook: A Simple Guide to the Hard Parts of Labor! What's inside? ---->> ALL of my best information about getting through the hard parts of labor. Want a copy? Simply click the image above, follow the prompts, and it will be delivered to you today!