Previously we talked about an overview of the stages of labor and in detail, early labor.
Today we will pick up where we left off and jump right to talk about active labor.
Let's get started!
This post is one part in a series called "The Doula's Guide to the Stages of Labor". Here are the links to each part in the series.
Signs of Active Labor
Just like early labor, active labor is part of the first stage of labor.
Active labor comes after early labor but before transition.
Contractions that get longer, stronger and closer together.
Contractions that have an average length of around 60 seconds.
Contractions that are around 3-5 minutes apart. In early labor maybe they were more like 5-7 (or greater) minutes apart.
Contractions that are timeable and predictable, whereas in early labor maybe they were every 5, then 7, then 4, then 10 minutes apart.
Contractions that require intense focus and concentration. In early labor, it was easy to keep walking and talking through contractions. During active labor things are much different.
Contractions that require the use of pain coping practices, such as breathing techniques, shower, tub, massage, etc.
Contractions that don't space out, fizzle out or go away during a shower, bath, after a glass of water or rest.
A need to settle in to the birth space, wherever that may be.
Feeling emotional, or unsure about what's ahead and "if I can do it".
Bloody show, light pink spotting and/or mucusy discharge.
Cervical dilation. (Active labor is defined by contractions that have caused the cervix to at least dilate to 6 cm.)
Diarrhea
Feeling shaky
Feeling hot or cold
Active Labor and Cervical Dilation
Just as all women and pregnancies are different it will take a different amount of time for each woman to arrive at 6 cm, the textbook definition of active labor.
Take heart, however, because once you hit 6 cm things typically start to go faster. You will spend most of your time getting to 6 cm.
Usually.
Birth Isn't Linear
At this point, we need to interrupt our conversation about active labor to discuss a very important idea.
Birth is not linear.
Birth math does not exist.
For example, say it took you 6 hours to get to 6 centimeters. Logically, you might thing that therefore it'll take you 4 more hours to get to 10 cm aka stage 2 or the pushing stage.
STOP!
Birth math does not exist. So, therefore, any sort of calculating or future predictions about birth are pointless and a waste of time.
Birth is not linear. We do not simply walk from point a to point b to have a baby.
Birth is a journey into the unknown.
We can't control it. We can't predict it. Birth is a journey of surrender. Of letting go.
Coping through this kind of journey can be quite frustrating, especially for the typical American, wanting to plan and be in control of everything (I do this too!!). However, to have the best birth experience no matter what happens, it's important to "be present" in THIS moment, instead of constantly looking ahead.
One of the most simple ways of being present in birth (and in life) is by noticing the breath – not changing it – but simply bringing the awareness to the breath.
I call this breath awareness.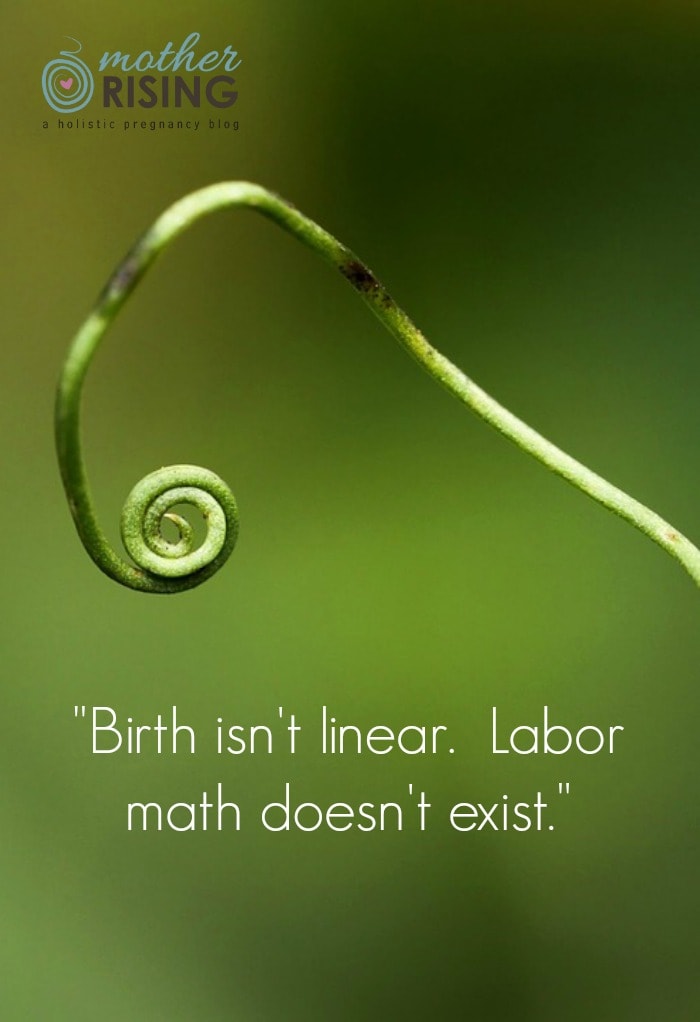 Ways of Coping through Active Labor
Now that we know what NOT to do (try to control, plan and predict labor) let's talk about how to cope through active labor. Here are some ideas to get you started.
Massage
Counter Pressure
Tub and/or Shower
Walking
Swaying
Squatting
Resting
Moaning
Humming
Singing
Rocking
Sitting on the Toilet
Music
What ways of coping through labor would you add to this list? Leave me a comment and let me know.
Common Active Labor Questions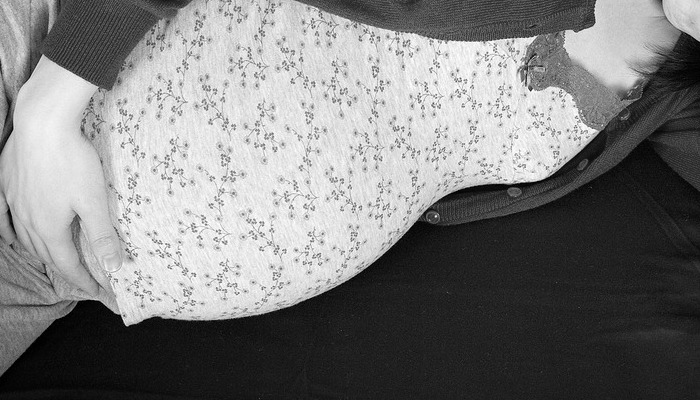 This is the point in my childbirth class where parents start to ask really good questions. Common questions are…
At what point should you go to the hospital or birth center?
How far apart should contractions be before going to the hospital?
If possible, arrive at the hospital when you are in active labor but getting close to transition.
A good rule of thumb is 411: When your contractions are 4 minutes apart, lasting 1 minute each and this has been going on for an hour, you might want to start thinking about heading to your birth space.
However, as a doula I look at much more than just the timing of contractions. I pay attention to the laboring mom – her emotions, how she's moving her body and how she's interacting with me.
If she is chit-chatty between contractions, in a great mood and coping easily she might want to labor at home longer.
If she is very slow moving and her contractions are 3-4 minutes apart, she might want to consider going to the hospital.
If she is having trouble answering questions because her contractions are close together or because all her energy is focused on coping with contractions, maybe it's time to talk about heading in.

When should you call your midwife to come to your home?
The advice above can be followed in any sort of birth, including a homebirth. Instead of leaving to go to the hospital, that would be the time to call your midwife to your home.
How do I time contractions?
In a nut shell, to find out how far apart your contractions are you simply calculate the minutes between the start of one contraction to the start of the next.
You'll also want to take note of how long the contractions are, as that is a helpful indicator of the progression of labor.
My favorite way to time contractions is with a contraction app. I love the app "contraction master". It makes timing contractions simple and one less thing to think about.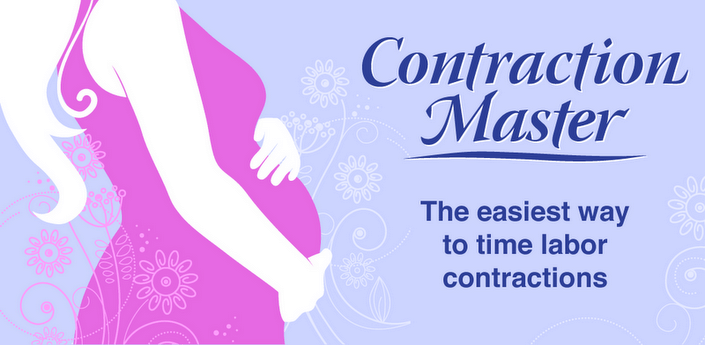 *WARNING! Please do not get caught up in the timing of contractions. Because birth is not linear, it can be quite exciting to find something to chart and obsess over. Many parents find themselves timing contractions for hours upon hours. The best way to use the contraction timing tool is to time a few contractions every hour or when something has changed. For example, a mom might plan to time a few contractions once every hour from 8-10 am because she thinks she's in labor, however, at 9:30 things seem to have picked up so she times the contractions for a full 30 minutes. Her contractions are now 3-4 minutes apart so she decides to go to the hospital. She stops timing contractions once she makes the decision and hops in the car.
Does that make sense?
How long is labor for a first time mom?
Labor will vary from person to person. An average length of labor for a first time mom is around 15-17 hours. However, many first time moms will have labors much quicker or longer than that. Therefore, the answer to this questions matters little. Sorry! Remember, birth is not linear!
When will my water break?
Your water can break before labor, during labor or during pushing. Your water might not even break! A baby can be born in an intact amniotic sac! This is quite rare though.
In my experience as a doula, the water typically breaks during transition or pushing.
What should I do when my water breaks?
Over the years my answer to this question has changed quite a bit. The best response I can come up with to answer this question is to follow your care provider's advice.
Many care providers wish you to "come in right away" if your amniotic sac ruptures.
Some care providers want you to "come in within a couple hours".
With my homebirth in the hospital birth I waited a bunch of hours before I went in. I needed pitocin and I was ok with that.
Every birth, every mom, every care provider is different. Have a conversation with your care provider during a prenatal appointment to see what they recommended for you and your baby.
Sum it Up: Active Labor
In conclusion, active labor comes after early labor and is part of the first stage of labor.
There are many ways to cope through active labor and it is very important to stay in the present moment.
Talk with your care provider about what to do in common labor scenarios.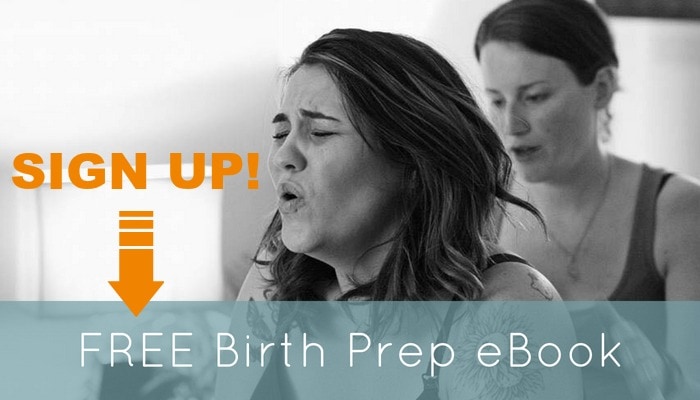 Check out my NEWEST eBook: A Simple Guide to the Hard Parts of Labor! What's inside? ---->> ALL of my best information about getting through the hard parts of labor. Want a copy? Simply click the image above, follow the prompts, and it will be delivered to you today!