Postpartum diapers are a wonderful solution to the heavy bleeding women experience right after delivery. Adult diapers are easy to take on and off, and minimize any mess. But don't worry, most women stop using them after only a few days.
Wondering who makes the best postpartum diapers for immediate postpartum? Curious about how many you'd need to buy? Want to know how to make postpartum ice diapers? I've got you covered. Let's get started!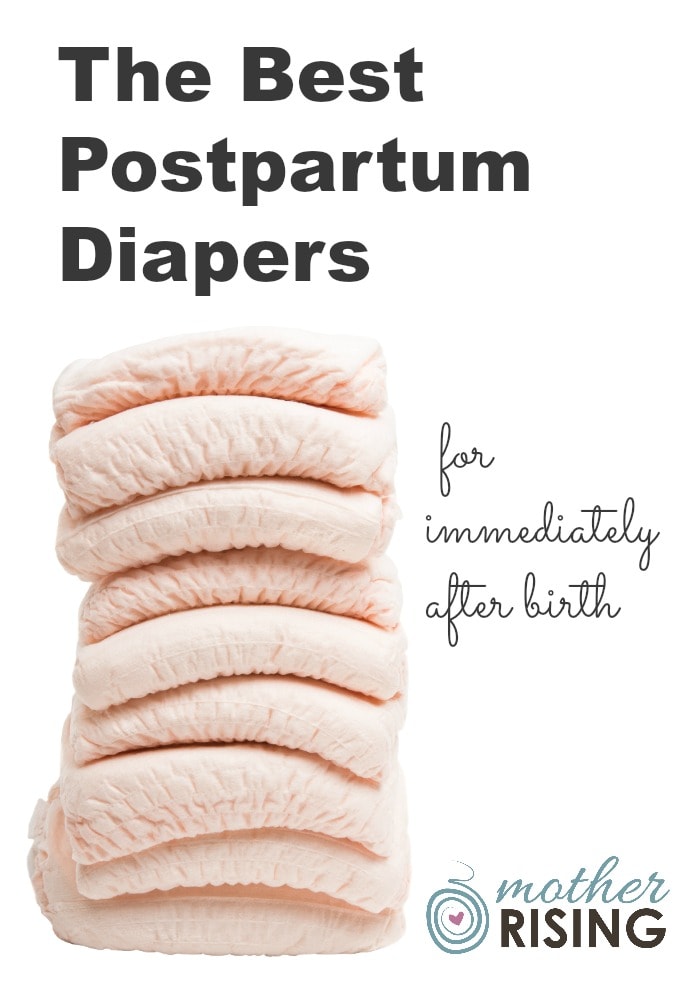 Use a Postpartum Diaper for the First Few Days
During the first week postpartum bleeding is heavy, especially for the first few days. Adult diapers are the way to go!
Prevent Leaks
Adult diapers prevent leaks. Think about it – instead of using a large pad that can slide around underwear causing leaks, your entire underwear is now a pad. Also, adult diapers are excellent at handling heavy bleeding. Remember, they're typically used for urinary incontinence. These bad boys can handle the contents of a full, adult bladder.
With an adult diaper you won't ruin any underwear or stain sheets with any accidental leaks. That's pretty great!
Simple
Also, adult diapers are really simple. When you go to the bathroom and need a new diaper, just take the whole thing off, throw it away, and put on a new one. There's no need to fiddle with fitting a giant maternity pad into underwear or mesh panties. It's so, so simple.
Padsicles
Another thing I like about adult diapers is that you can use them simultaneously with a padsicle. Padsicles are frozen postpartum pads soaked with healing ingredients that are used for pain relief and to promote healing after childbirth.
Some women experience no tearing or trauma during birth, but for those that do, they are a lifesaver. Padsicles are helpful for recovery from swelling, bruising, hemorrhoids, lacerations, stitches, and episiotomies.
Mesh Panties + Maternity Pads
Many parents rave about mesh panties coupled with the big, bulky maternity pads. Personally, I wasn't a fan. I found the pad to slip all over the place, and because it didn't have wings I leaked on the sheets! No, thank you.
I highly recommend using adult diapers in the beginning in lieu of the mesh panties. I have a hunch that if parents had both Depend Silhouette for Women and mesh panties in the bathroom, the Depends would win in the end.
However, it's important to note that some parents that gave birth by cesarean do prefer the mesh panties over the adult diapers because there's less pressure on the incision site. The pressure caused by mesh is much less than that of an adult diaper. That makes sense to me!
Best Adult Diapers for Postpartum
My favorite adult diaper for postpartum bleeding is the Depend Silhouette for Women. They are so much softer and less bulky than the average adult diaper.
SHOPPING TIP: Buy 1-2 packs of 12 adult diapers for the first week postpartum. 20 adult diapers should be more than sufficient and you'll likely have leftovers. Gift your leftovers, along with your postpartum pad tips and tricks to another mama due after you. She'll be so appreciative!
Postpartum Diapers or Pads?
When preparing for postpartum bleeding it's helpful to buy both diapers and postpartum pads. Since bleeding is heavy the first few days, it's much easier to simply use a diaper at first. However, once bleeding lessens, depends become overkill. During the first week after birth women become ready to use regular postpartum pads.
Here's a shopping list for the postpartum pads and diapers a woman will need for the first six weeks after birth.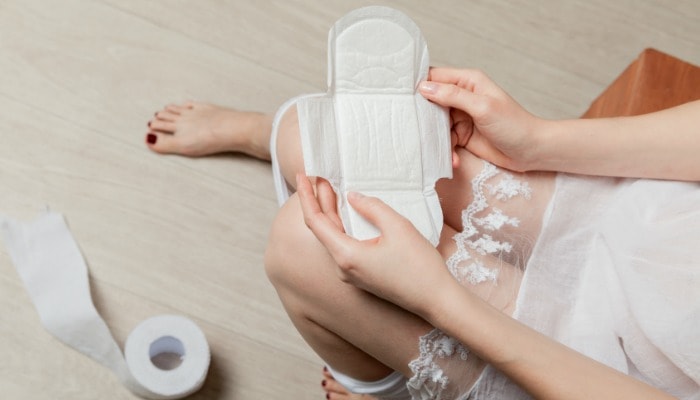 Postpartum Ice Diapers
Cold for Bruising, Pain and Swelling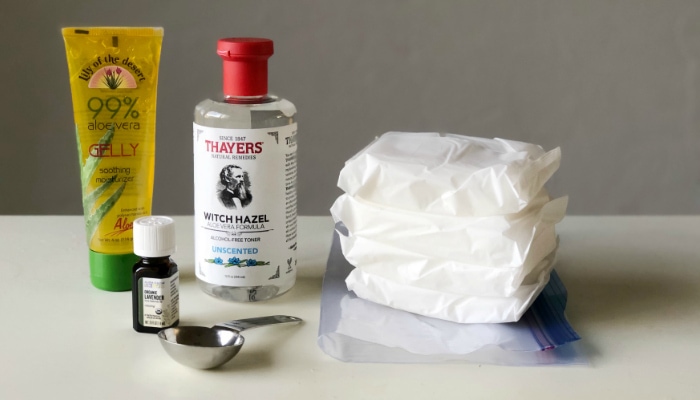 Sum it Up
In a nut shell, the Depend Silhouette for Women adult diaper is best for immediately after birth. They are simple, prevent leaking, soft, not bulky, and work well. Two thumbs up from me!