And…
Still spotting.
Still puking.
But I'm in my second trimester!
*happy dance!*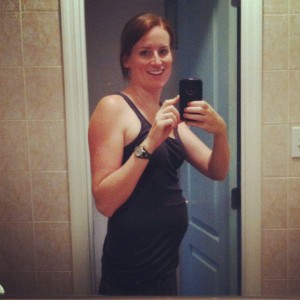 Nuchal Translucency Screening Results
I got some good news this week from my perinatologist. My first trimester nuchal translucency screening came back with great results. I have a 1 in 10,000 chance of having a baby with trisomy 18 and/or down syndrome.
Other than the obvious, what this means for me is that I am still low risk and my odds of continuing to be so are pretty good.
This is good news for planning a homebirth!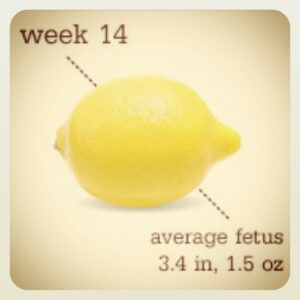 Fetal Movement at 14 Weeks
I SWEAR I am starting to feel movement. I didn't feel movement with my son until I was 17 weeks pregnant so this is throwing me way off!
It's so light and faint but I can't help but wonder if I'm feeling baby. I'm totally second guessing myself every time it happens especially since my uterus is retroverted.
For me, fetal movement at 14 weeks feels like a weak pulse, or a weak muscle twitch. Or really small bubbles.
I suppose if I continue to feel it and it gets stronger, my suspicions will be confirmed.
14 Weeks Pregnant Photos
Here's a photo I took of myself a few days ago. My uterus still isn't "showing" but it's pushed all my fat and organs up and out.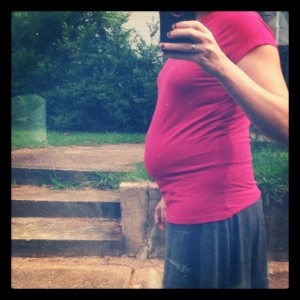 Good times.
This weekend I am going to fly to Brooklyn by myself with my almost three year old.
Any toddler friendly Brooklyn/NYC activities to recommend? Flying tips?