Be Prepared for Postpartum Cooking Challenges
Most of us wonder what challenges postpartum will bring us and how we can make the transition easier. In my childbirth classes we talk about postpartum preparation, and one of the biggest things we can do to prepare is to make sure our new family is fed – enter freezer meals for new moms.
During postpartum we want to do as little work as possible so it's best to cook before hand. You'll be happy you did!
Is it that Difficult?
I've had parents-to-be ask me, "how can cooking a meal be that difficult?" They wondered if postpartum meal planning is really necessary. Yes! It is! A new little person will bring serious sleep deprivation, and having a meal that only needs heating up will feel like a miracle!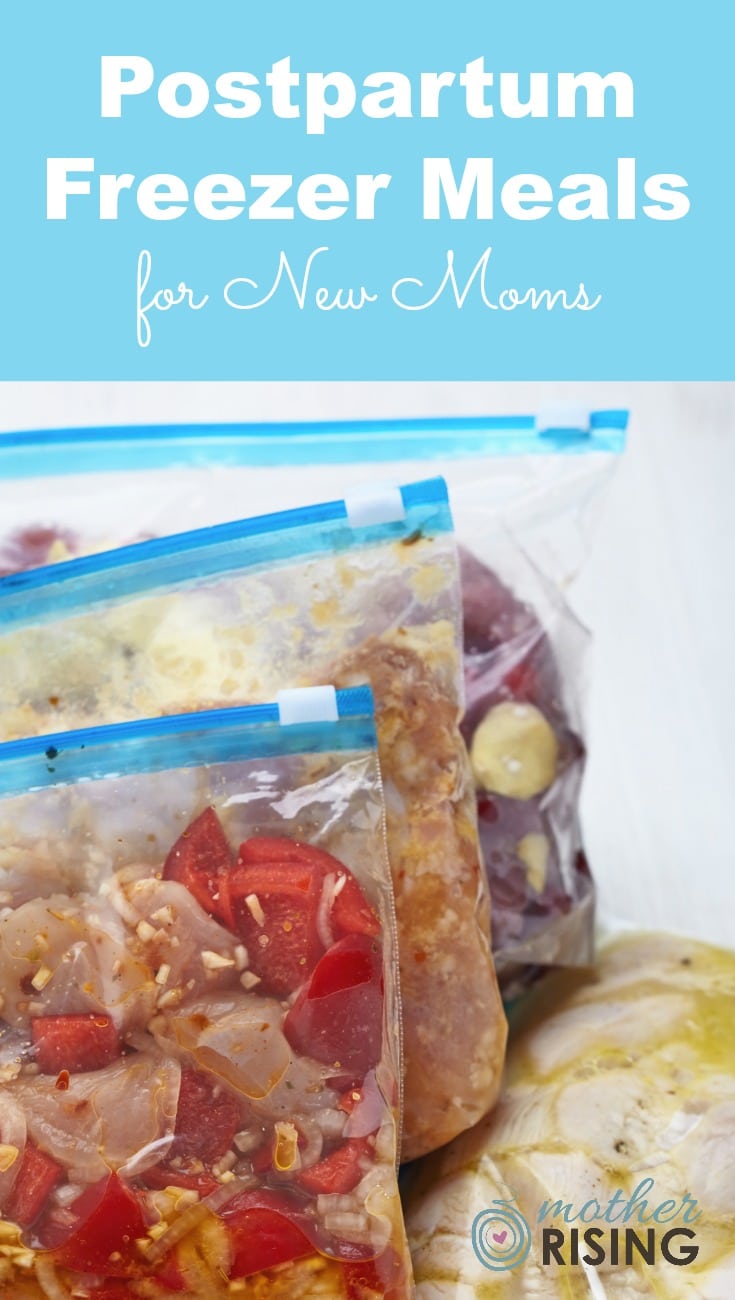 Prioritize Postpartum Needs:
Sleep – for both baby and parents – is priority number one.
Priority number two is nutritious meals.
The first few weeks will be so much happier if those priorities are kept at the top. Everything else, will figure itself out.
Plan Ahead and Ask For Help
Having been through postpartum before, I decided to do a batch of freezer meals to prep for the arrival of my second child. My lovely mother offered to help me, which was super amazing, since I am not sure I could have done it myself at 36 weeks pregnant.
Asking someone for help with allow you to practice what we Americans are so terrible at… ASKING FOR HELP!
Recipes are Only Half the Battle
I used the Once A Month Meals website to find my recipes. I love that site! You can sign up for a yearlong membership, or simply buy a monthly membership to do your postpartum freezer meals. With the Basic Membership you get menus, instructions (so important!), grocery lists and much more.
If you don't pay the membership you can still use the website, but you'll only get the recipes and nothing more.
In my opinion, it is imperative that you get the grocery list and instructions that come with the Basic Membership. If you go with the free version you will spend hours trying to put together a grocery list and figuring out how to cook the recipes.
Freezer Meals for New Moms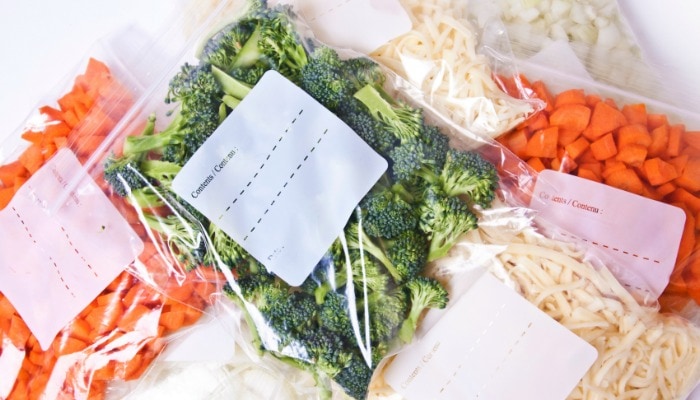 Below are links to the recipes that I used (mainly from Once A Month Meals). I made 7 different things! Some of it was for breakfasts, some for dinners and some for snacks.
It was really helpful to have a partner make these meals with me, so I highly recommend asking for help.
Also, taping the recipes to the cupboards in front of you while you're cooking makes it easier to see the recipe while you're cooking.
Another tip to keep in mind is that you can double or triple a recipe and have just that much more of it on hand in your freezer during your baby moon.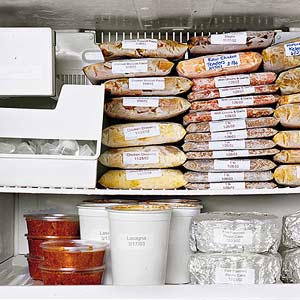 Cranberry Banana Bread
Slow Cooker Creamy Italian Chicken
Spanish Rice and Pork Chop Bake
Broccoli Cheese Soup Baked Ziti
I highly recommend freezing at least a few meals ahead of time to help make your postpartum transition easier. Click the Swappable Menus picture to get started.
===>NEW! Click here to see my top 12 freezer meals for new moms.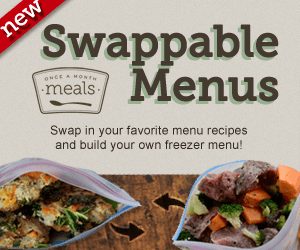 Take Them A Meal Website
If freezer cooking isn't your thing, I definitely recommend the website Take Them A Meal which will make having friends and family bring you a meal so much easier. If THAT isn't your thing, make a list of your favorite takeout joints around time.
What About You?
What did you do to prepare for postpartum meals? Is there anything you wish you would have or would not have done? Comment below with your tips and tricks!
Update!
I gave birth to my daughter in December 2012… and two weeks later I had my appendix out… YOU GUYS… I am so grateful I had these meals in the freezer. They really saved my rear end! Planning ahead "girl scout style" is the way to go. Freezer Meals for New Moms for the win!
PS – A reader mentioned how important it was for her to stock up on snacks for postpartum before the birth! She remembers how hungry she was ALL THE TIME and that simple, one handed snacks were so helpful while breastfeeding. The second time around she's going to have plenty of those things on hand! Below are some ideas she had.