There are many ways to prepare for having a baby – reading the best pregnancy books, taking a childbirth class, etc. This post, however, is all about how and why to use a Squatty Potty to prepare for birth. Let's dive in!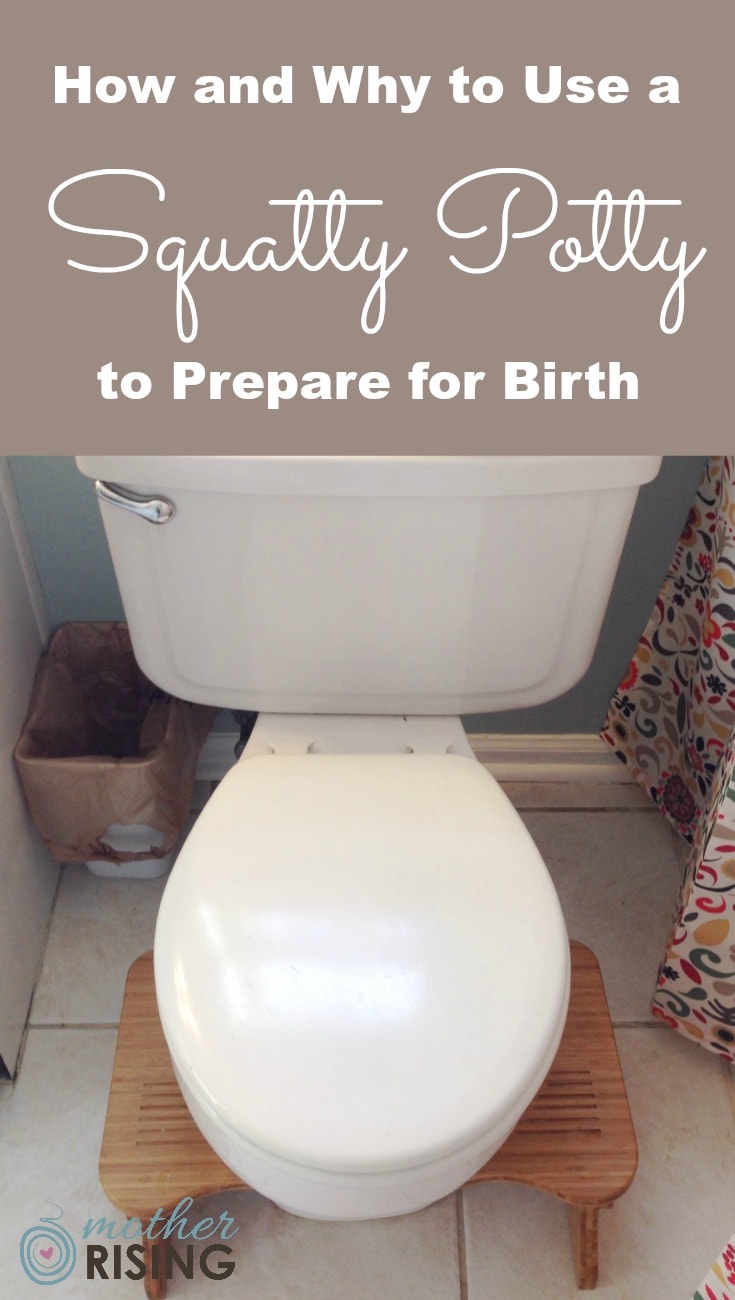 Prepare for Birth with Body Balancing
Throughout pregnancy women learn many ways to prepare the body and mind to give birth. According to Gail Tully of SpinningBabies.com, one way to prepare the body to give birth is to bring balance through tone and alignment, which often increases the chance of an easier birth and better sleep during pregnancy. ()
(Hello??!! Who doesn't want to sleep better during pregnancy and have an easier birth ?)
There are many ways to promote body balancing during pregnancy, and an amazing resource I use personally and professionally is the Spinning Babies' Daily Essentials video which gives clear and simple daily activities that any pregnant woman can do at any point in pregnancy.
Using a Squatty Potty to Prepare for Birth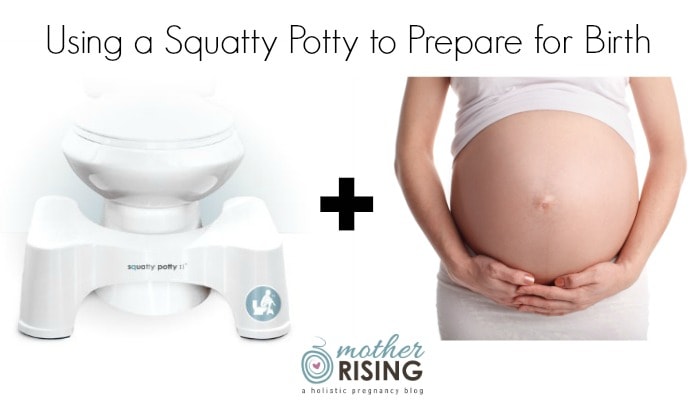 One of the activities mentioned in the Daily Essentials film is to use a Squatty Potty when you poop.
I was a little surprised the Squatty Potty was mentioned in the film, not because squatting while pooping was a foreign concept to me, but because I never thought that it played a part in helping women prepare for birth.
After watching the film I was eager to apply what I learned to my life so that I could teach this information to my childbirth classes but also so I could apply this information to any of my future pregnancies.
Ask Gail Tully of Spinning Babies
Next on my to-do list was to contact Gail, the midwife behind the Spinning Babies website, and have her elaborate on why squatting, specifically while pooping, is helpful during pregnancy to prepare for birth. This is what she said about using a Squatty Potty to prepare for birth…
Squatting encourages elimination by lining up the body for the job.

Squatting is an important movement in a pregnant woman's everyday life – yes movement, not exercise or maternal position.

Women aren't always ready to go right into a deep squat. Take it easy to begin by hamstring lengthening stretches (ok, these can be called exercises). No reason to pain yourself or do 100.

Gradually moving into a movement (as in bowel), by using the squatty potty gives a supported method for the squat to pot movement (as in social trend).

Proper squatting lengthens the pelvic floor for benefits of both muscle control and muscle relaxation. In other words, less urinary incontinence and easier fetal descent in birth.

As you get comfortable squatting with your feet parallel you might begin to squat to scrape and cut your veggies (use a low cutting board table!) and scrub the corners of your kitchen floor. You'll love the freedom you have to get to low places and up again with ease.

Squatting on a Squatty Potty is an American answer to the absence of squat toilets that we still see in use in Asia. The Squatty Potty Company not only supplies an attractive foot stool (check out the bamboo one!) but also an educational website answering questions we didn't know we had.

The key is to lengthen the hamstrings, put the sacrum to work and let your bottom swing out in the position that if you do squat on the ground to pee you won't splash your feet. (Actually peeing in unusual places is a simple exercise to help women let go when they are preparing for a hospital birth, especially a VBAC. But that's another blog post.) You can find more about squatting at KatySays.com and at SquattyPotty.com itself.
How to Use a Squatty Potty
Using a Squatty Potty to prepare for birth is pretty simple. Simple buy a Squatty Potty and place it underneath and back against the toilet bowl when not in use (see below).
During a bowel movement simply pull the Squatty Potty forward and place feet flat on the stool. It's pretty straight forward!
In the picture of my postpartum survival kit below you can see my bamboo Squatty Potty all tucked away. Isn't it pretty?!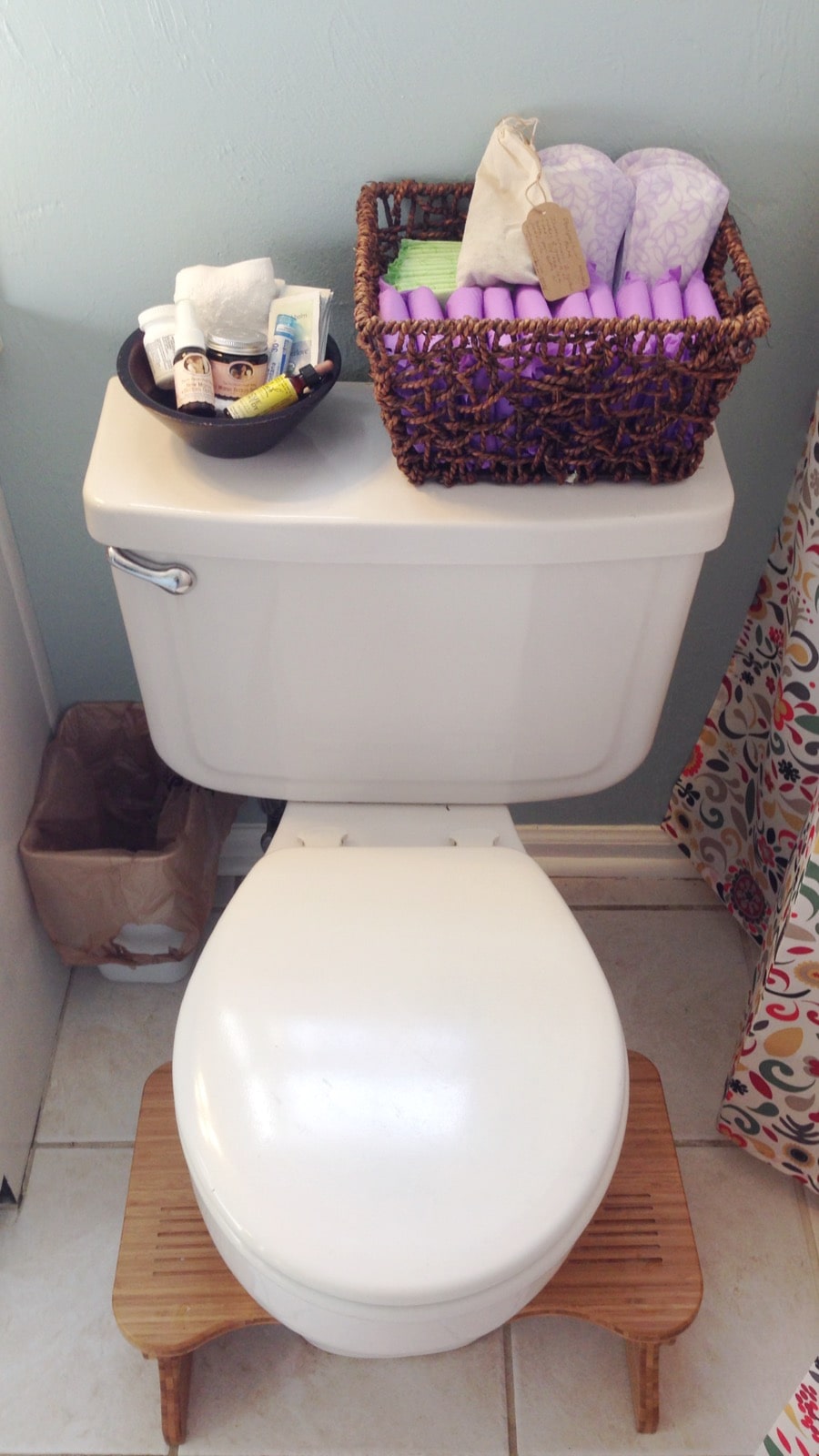 My Experience Using a Squatty Potty
In a nut shell, pooping on the Squatty Potty feels easier on my body. There is no straining. Everything literally feels "lined up". When I am away from home I am sad that I don't have my Squatty Potty.
Another benefit I noticed is that it has resolved any constipation issues I may have from my rectocele which I developed after delivering my second child.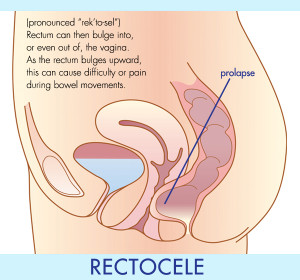 One last thing is that I really love how pretty my bamboo Squatty Potty is. I'm such a hippy.
Leave a Comment
Do you own a Squatty Potty? Leave a comment and let me know your experience with a Squatty Potty. Did you use a Squatty Potty to prepare for birth? Let me know! 🙂