Here are the top 10 best pregnancy books, some of my favorite pregnancy books, which include information about
the first and second trimesters
for dads and partners
breastfeeding and
baby care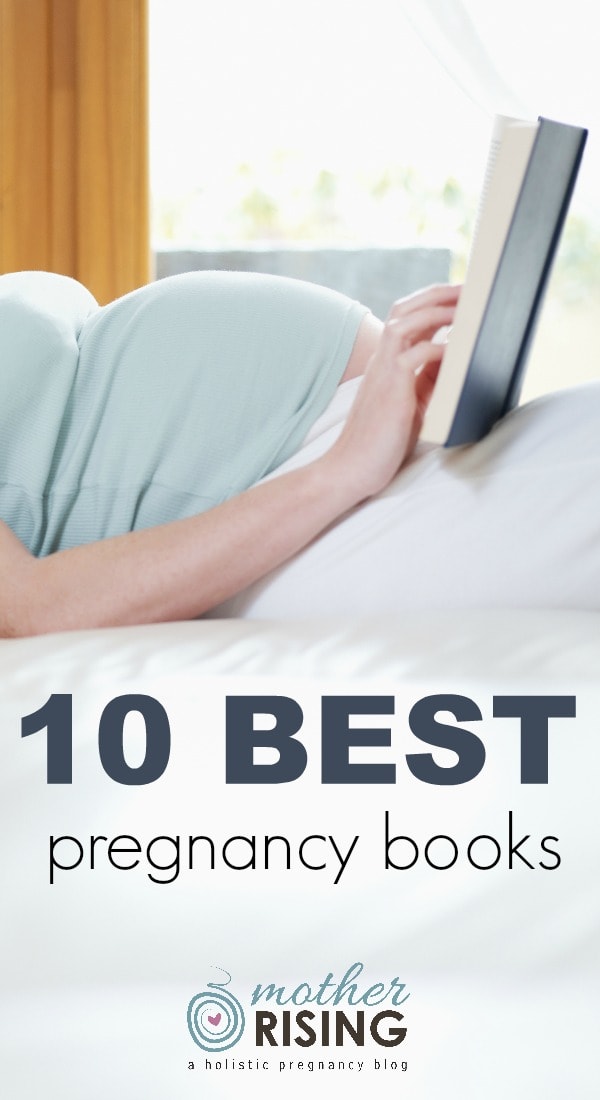 The Best Pregnancy Books
The wealth of quality information in these top 10 best pregnancy books will set you on the path toward a healthy pregnancy, childbirth and transition to parenthood.
Dig in, mamas (daddies too, of course)!
First Trimester
(Here is the complete list of the best pregnancy books for the first trimester)
What to Eat When You're Pregnant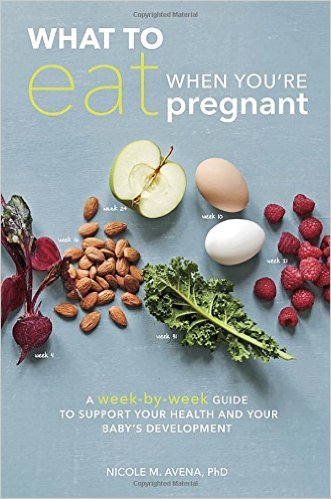 This book has amazing recipe ideas for when you're pregnant, but also general information about nutrition and your baby's development.
Nutrition is SO important and it will impact you, your baby, and your birth.  For example, did you know that by eating milk based probiotics daily during pregnancy can greatly reduce the risk of developing preeclampsia?
Second Trimester
(Don't forget to read this list of the best pregnancy books to read in the second trimester.)
This book is broken down into two parts.  The first are birth stories that are AMAZING and so encouraging.  The stories leave you thinking wow, if those women could do it I can do it too!
One of the stories is written by my very own dear midwife Diana Janopaul where she shares her journey to a successful VBAC (vaginal birth after cesarean).  I love the stories because positive birth stories can be hard to come by and positive stories are what pregnant women need to hear the most.
The second part of the book is general childbirth education.  You will LOVE Ina May's "sphincter law" and how it applies to birth.  If you get any book, get this one!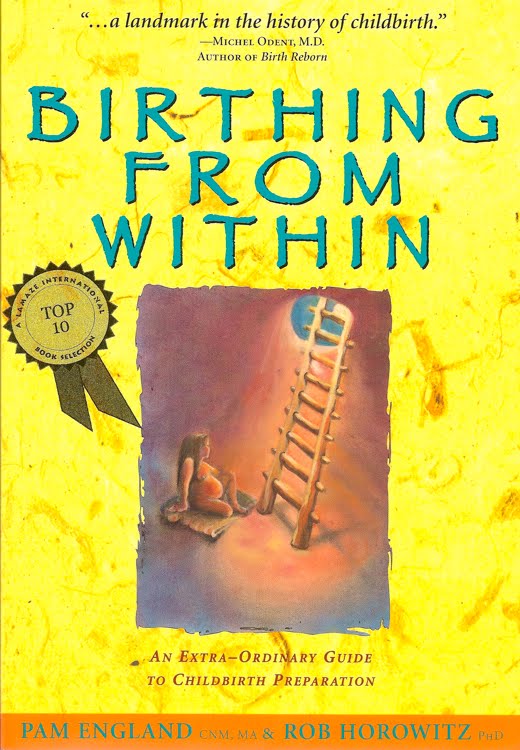 Birthing From Within is the childbirth education method I teach, and so I biasedly say this is the best childbirth education method out there.  And of course, this is one of the best pregnancy books out there.
It is outstanding – a must read! It is full of left and right brain learning – so that what a reader actually learns and experiences throughout the book will be learned well enough to be able to use it while in "labor land".
It covers birth art, the basics of childbirth, PAIN COPING!, and advice for partners. The chapters are short and there are lots of fun illustrations making it an easy read.
This book helps you figure out what YOU need to know to give birth as a mother or father, which often times it is different than what your friend, mother, nurse or doctor needs to know.
The Thinking Woman's Guide to a Better Birth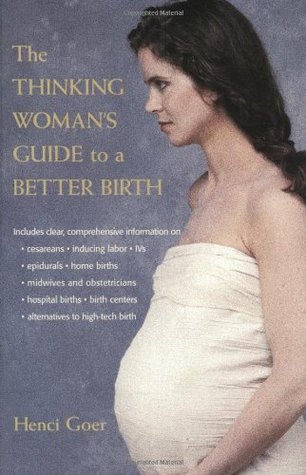 Want evidence based research to help you formulate your own ideas on birth and the medical options that accompany the process?  This book is for you.
Need the information in an easy to read narrative with the citations at the end of the book?  You're in business.
This book covers cesareans, breech babies, inducing labor, electronic fetal monitoring, rupturing membranes, coping with slow labor, pain medication, episiotomy, vaginal birth after a cesarean, doulas, deciding on a doctor or midwife.  You will learn something new by reading this book – guaranteed!
For Dads and Partners
(Before you go, check out this very detailed list of the best pregnancy books for dads.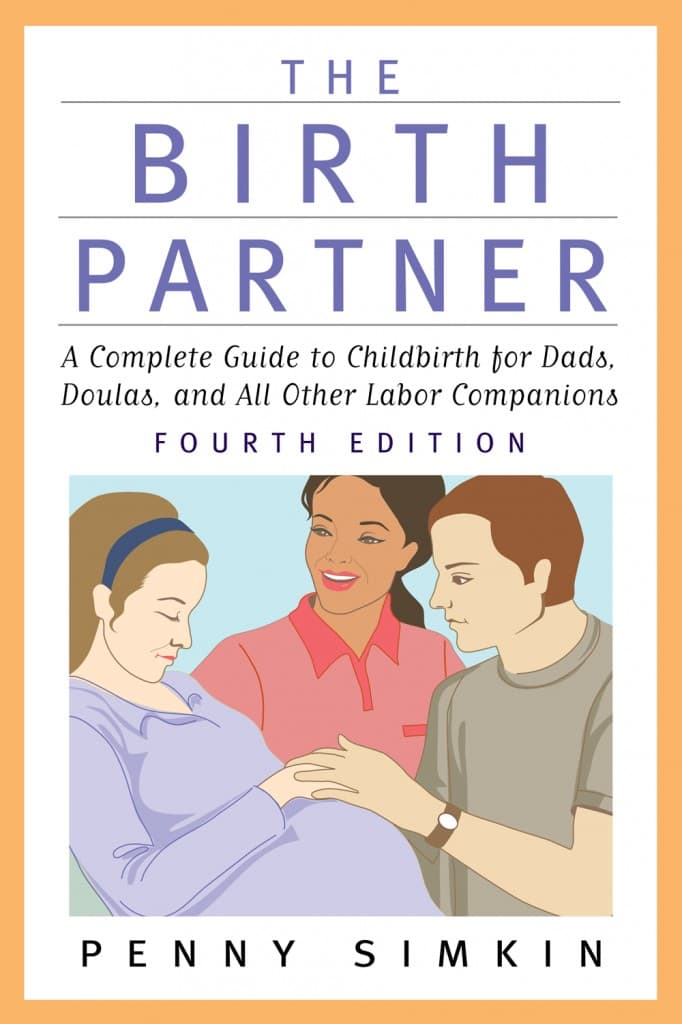 Dads!  Partners!  This book was written for you.  This book is easy to read and will tell you everything you need to know to be an effective birth partner for your lady.
This book is so good that it is required reading for new doulas.  I even use the position illustrations in my childbirth classes.
Of course, you should read this book cover to cover, but on the off chance that you ran out of time it is extremely navigable so you can look up things like "emergency childbirth" in a pinch.  Here is a list of even more pregnancy books for dads that you will love.
Breastfeeding
(Here's a complete list of the best breastfeeding books to read during pregnancy.)
The Ultimate Breastfeeding Book of Answers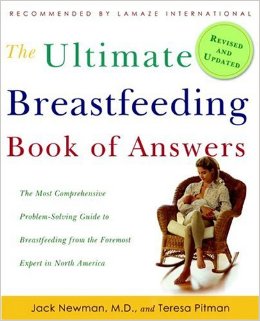 Jack Newman is the gold standard to the breastfeeding world.  He is a pediatrician that knows his stuff.
This book will explain the history of breastfeeding in America, how the formula industry impacted things and where we are today.  Reading the history helped me to understand why such a natural and normal process can be far from natural and normal in our society.
Newman explains the foundation to a great breastfeeding relationship with your baby including how to get a good latch which so many hospital "lactation consultants" do not understand.
Read this book for a great start with breastfeeding!
For more ideas check out this list of breastfeeding books to read during pregnancy.
Parenting/Baby Books
The Baby Book, Revised Edition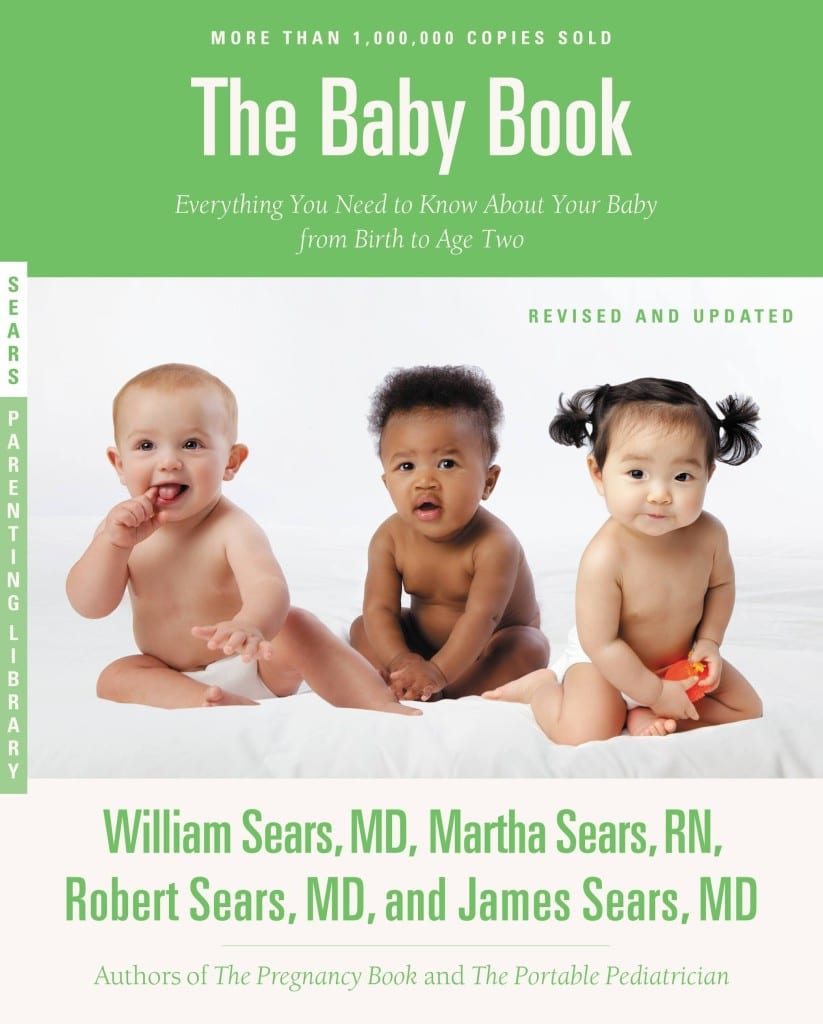 The day after my son was born he had very random breathing patterns.  My husband was flipping out as this is not normal in adults.  We opened this book up and we were very relieved to find out this was very normal!
This book can be read from cover to cover but I found it to be most helpful as a reference book for when things came up.  It's like having your very own pediatrician in your home which is so helpful especially for the new parent.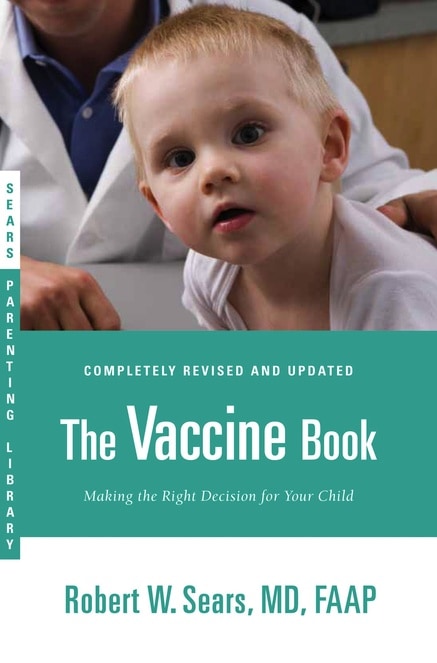 Have you tried searching for vaccine information on the internet?  Holy. Crap. Ola.  This is a hot topic among parents no matter where they find themselves on the vaccine debate.
What I loved about this book was unbiased information that made it easy to formulate my own decisions on vaccines.
Throughout this book you will learn about diseases – what they are and how serious they can be, the vaccine – how it was made and administered, and the AAP recommended vaccine schedule.
This makes a tough topic a lot easier to digest.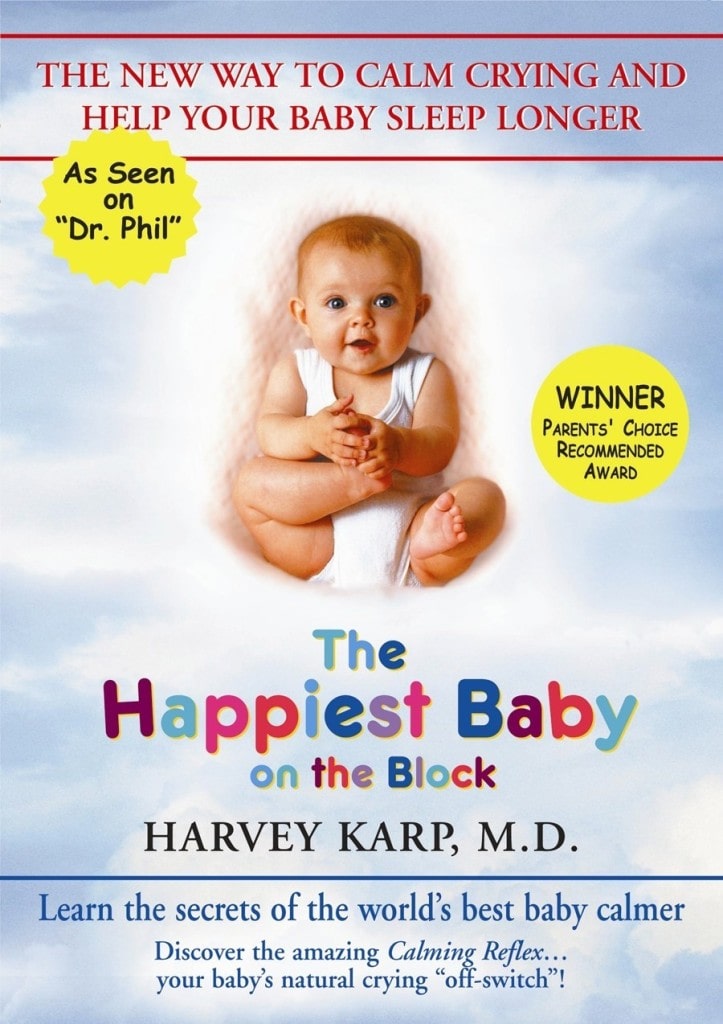 I love this book so much that I always demonstrate to my childbirth classes the 5 s's that is taught in the book.
If you're wanting to learn gentle way to soothe your baby as it transitions to outside of the womb, this book is for you.
You will learn practical skills for soothing your baby that anybody can do – especially dads!
If you're short on time, the DVD is great too.
Top 10 Best Pregnancy Books
To recap, the top 10 best pregnancy books are: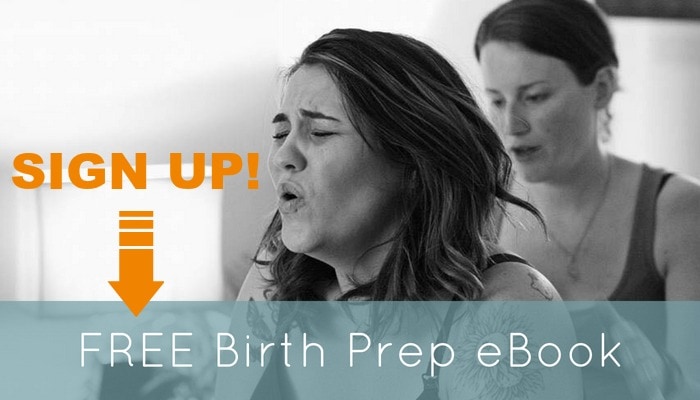 Check out my NEWEST eBook: A Simple Guide to the Hard Parts of Labor! What's inside? ---->> ALL of my best information about getting through the hard parts of labor. Want a copy? Simply click the image above, follow the prompts, and it will be delivered to you today!