Planning for a VBAC (Vaginal Birth After Cesarean) is a significant journey that requires
forethought
planning
a woman to find her voice and
have it be heard.
The typical list of the best pregnancy books will not do.
VBAC Books for Planning a VBAC Birth
One of the many ways women prepare to give birth is by reading (hopefully good!) pregnancy books.
Not all books are the same, however, especially when looking for VBAC books.
In my hunt to find VBAC books I found that a lot of them were outdated and written in an era where the ideas, laws and statistics about VBACs were quite different than they are today.
Because of that, while creating this list I consulted with past doula clients that have had successful VBACS, my local ICAN chapter leader, and a friend who is currently planning a VBAC.
The following is a short yet comprehensive list of four VBAC books every woman planning for a VBAC should read.
After reading these books you will…
feel more confident and relaxed about your upcoming birth
gain the tools needed to navigate the VBAC terrain
The following books can be split into two categories. The first is the "I am woman hear me roar!" category and the second is "what to expect when planning and navigating a VBAC" category.
You can't have one without the other.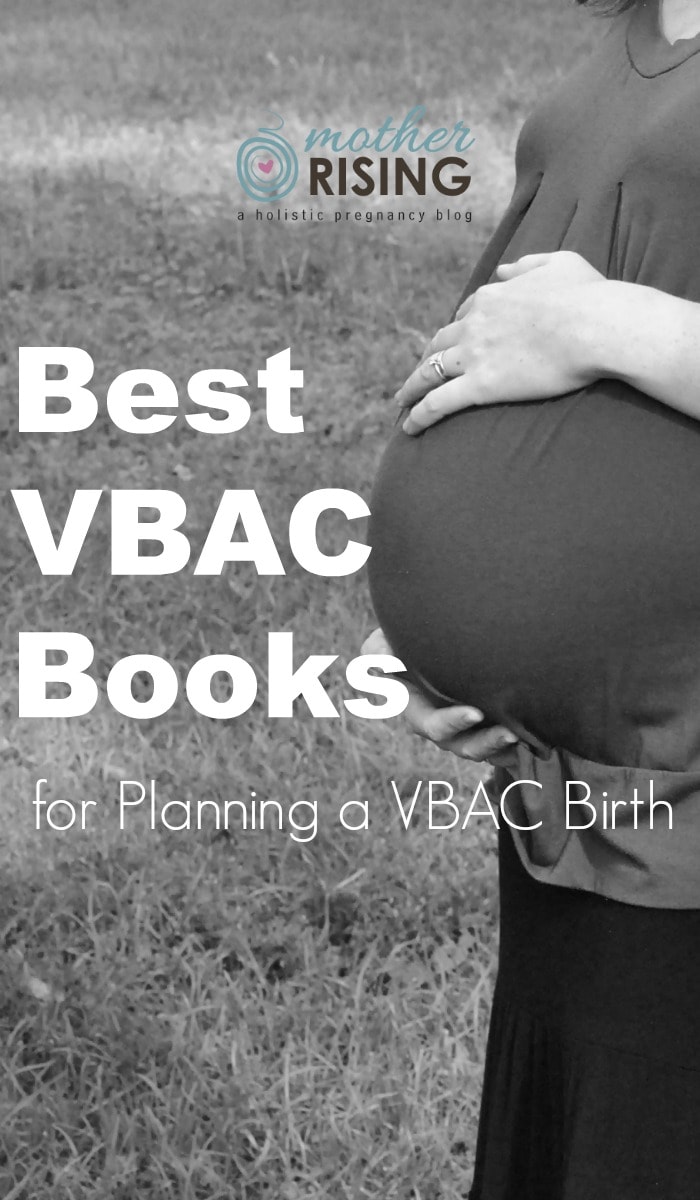 I Am Woman, Hear Me Roar! VBAC Books
The following two books are on my top pregnancy books list but are definitely still applicable to VBACS.
I have taught Birthing From Within childbirth classes and this approach/book is so helpful to VBAC moms because it addresses the whole woman, never removing the emotional and spiritual side from a physical birth.
Having had a cesarean birth and VBAC herself, author Pam England gives women the language and tools to prepare for, experience, and heal from any type of birth, no matter what happens.
In Birthing From Within childbirth classes we talk about birth as a rite of passage, work through birth tigers (fears), learn pain coping and best practices for a natural childbirth.
This book will prepare you to give birth from within.
When you read this book I suggest skipping to the birth stories. These stories are so amazing, encouraging and empowering.
One of my favorite stories in this book is about a woman planning a VBA2C (vaginal birth after 2 cesareans). Her name is Diana, and she's my midwife.
Diana makes BIG babies and has LONG labors. Sound familiar to anybody?
Her story alone will leave you feeling encouraged and wanting to scream, "I CAN DO IT!"
One of Ina May Gaskin's mottos is, "Your Body Is Not A Lemon!" And you will start to believe that yourself after reading this book.
What to Expect When Planning a VBAC Books
Birthing Normally After a Cesarean or Two
Author Helene Vadeboncoeur was so affected by her two very different births (one a cesarean, the next a VBAC) that she got a PhD and devoted her career to birth!
This book has such an amazing mixture of VERY updated facts (which is so refreshing since many VBAC books are outdated), scientific data, and personal stories (both hers and others).
I think this book should become the new VBAC Bible!
Cut, Stapled & Mended by Roanna Rosewood is more a personal story than most other VBAC books out there. Typical VBAC books read more informationally.
Rosewood's story is of a HBA2C (home birth after 2 cesareans).
The writing and imagery in the book is amazing and really captured the many emotions women feel after a cesarean and again when planning for a VBAC.
Also, this book is incredibly validating of women's reactions to their cesarean births (despite having a healthy baby and mom 😉 ).
Other VBAC Books
When you read VBAC books I want you to feel empowered, not tense. Ina May would agree (see photo below).
Because of that, I was hesitant to include Cut It Out, Silent Knife and Pushed in this list.
The top reasons I decided to do this are because:
1) You're already planning a VBAC and don't need to be convinced of the failings of the medical system that lead to a high percentage of cesarean births and
2) The imagery in the titles make ME tense, and if it makes me tense, it'll probably make you feel tense too.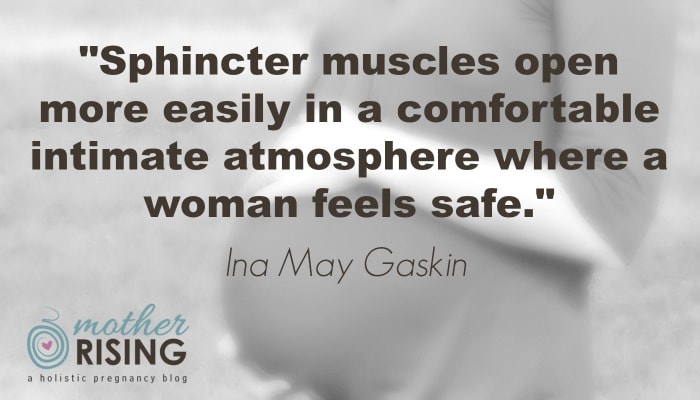 VBAC Books for Planning a VBAC Birth
In conclusion these four VBAC books are an amazing resource when planning a VBAC birth.
I consider this list to be fluid and a work in progress. I would love your input, advice and reviews for the VBAC books you've read!
What have you found to be helpful?
Would you add any of the older VBAC books to this list?
Are there any books I don't know about?