This amazing protein punch pregnancy smoothie must be added to the daily culinary repertoire. I know you'll love it!
Protein Punch Pregnancy Smoothie
Protein and pregnant ladies go together like peas and carrots. If mama's not getting enough protein, trust me, she's not going to feel good!
In the first and second trimesters, regular, frequent meals and snacks containing protein can help alleviate morning sickness. In the third trimester, a this smoothie will help prevent a typically kind woman from becoming pregnant-zilla-monster.
Mother Rising's Protein Punch Pregnancy Smoothie is simple and fast to make, and can help meet the daily protein requirement for a pregnant woman!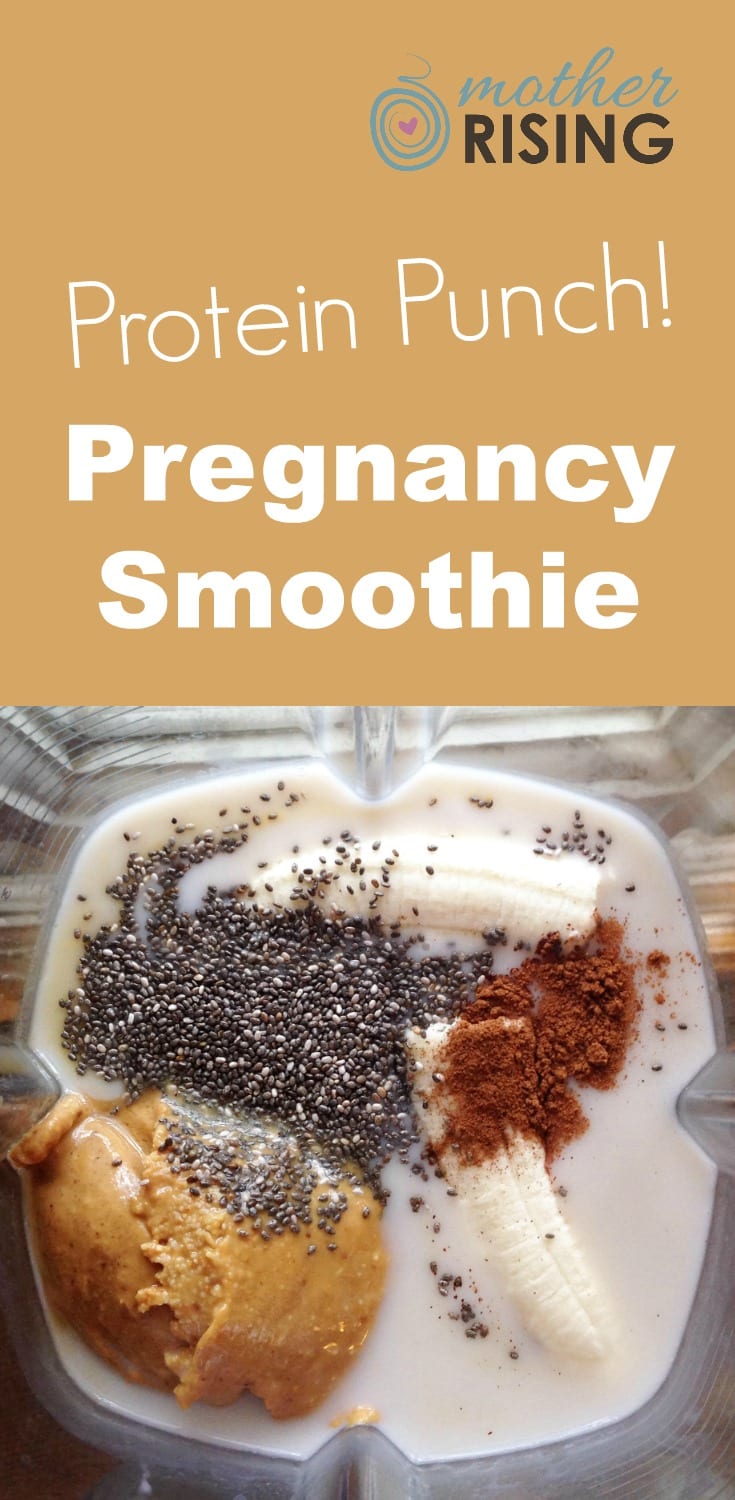 Pregnancy Super Food!
Hidden in this delicious pregnancy smoothie is one of my favorite pregnancy super foods – chia seeds!
Despite their tiny size, chia seeds are among the most nutritious foods on the planet. They are loaded with fiber, protein, Omega-3 fatty acids and various micronutrients.
My favorite way to eat chia seeds is either in a smoothie or in a yogurt like the picture above. Really, the options are endless. Chia seeds expand when wet and create a fun tecture to food. Have fun with this one!
Dairy Free
In this recipe, instead of milk I used cashew milk, however, feel free to substitute any another "milk" that you prefer! Almond, cow's milk or even coconut milk sound delicious. Which is your favorite?
I chose cashew milk because it gives my body a break from dairy products, but is one of the more thicker nut milks which kept this smoothie nice and creamy. Yum!
Yield: Serves 1
Protein Punch Pregnancy Smoothie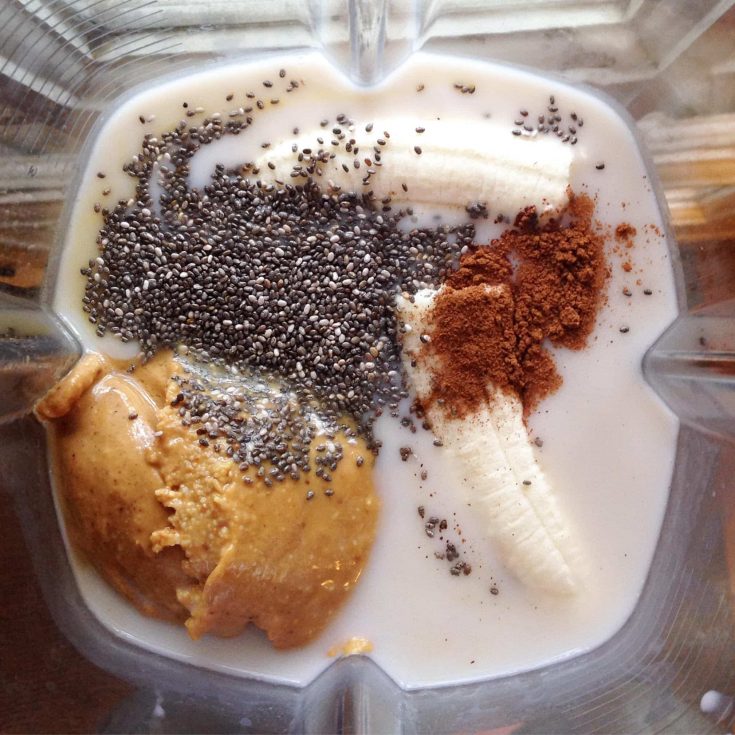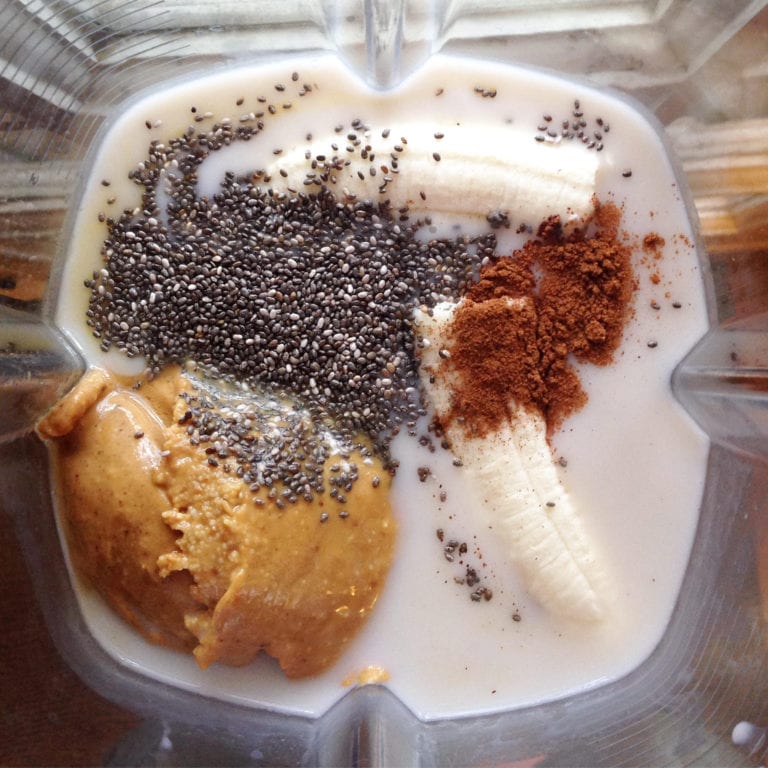 This protein punch pregnancy smoothie is refreshing and delicious, but also packed with protein, energy and chia seeds – a pregnancy super food!

Prep Time 9 minutes

Additional Time 1 minute

Total Time 10 minutes
Ingredients
1 cup cashew milk
1/2 cup peanut butter
1 banana
1Tbs soaked chia seeds
1/8 tsp cinnamon
ice
Instructions
Measure the ingredients into the blender and let the chia seeds mix with the milk for a few minutes before blending.
Once the chia seeds have expanded, blend the ingredients well.
Next, add ice to create the preferred consistency.
Notes
The smoothie is best served immediately, however, you can always store leftovers in the fridge with a tight fitting lid.
Recommended Products
As an Amazon Associate and member of other affiliate programs, I earn from qualifying purchases.
Nutrition Information:
Yield:
1
Serving Size:
1
Amount Per Serving: Calories: 980Total Fat: 71gSaturated Fat: 13gTrans Fat: 0gUnsaturated Fat: 47gCholesterol: 0mgSodium: 620mgCarbohydrates: 71gFiber: 15gSugar: 30gProtein: 33g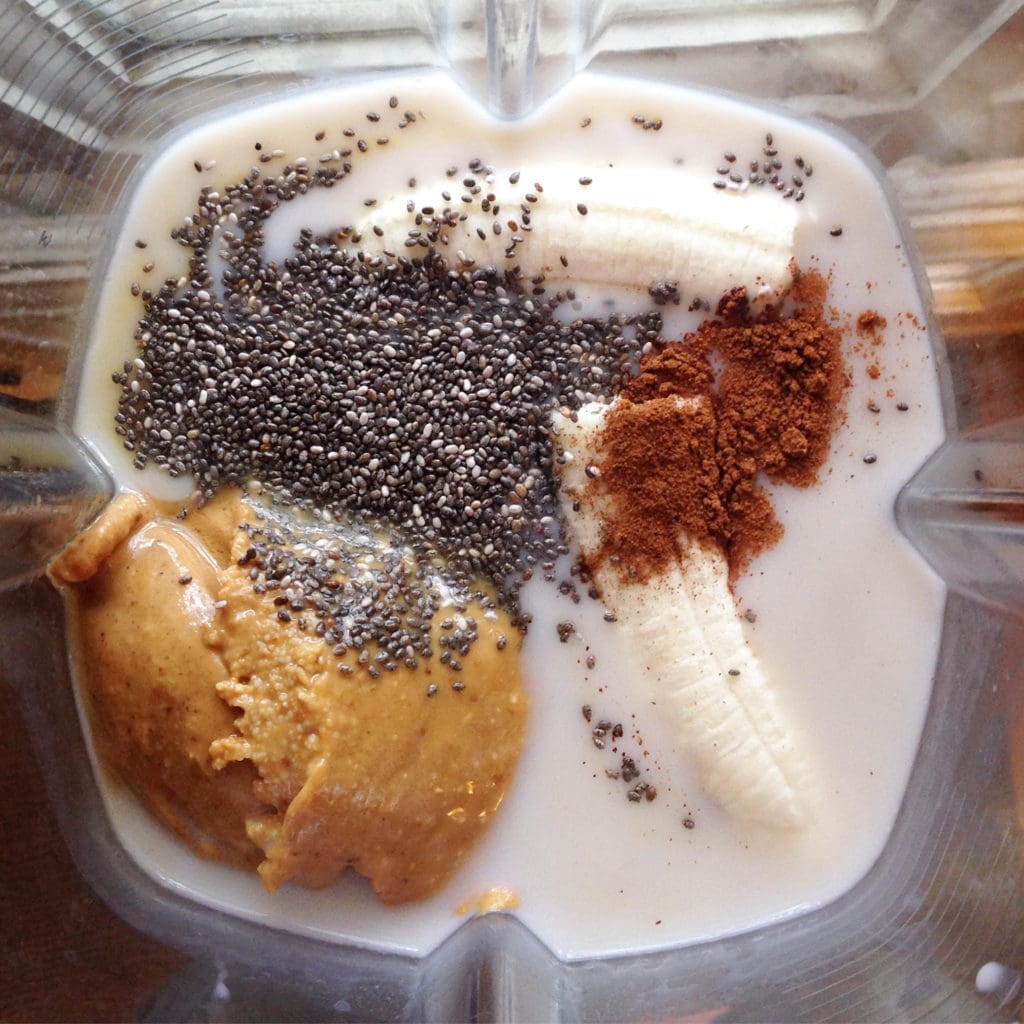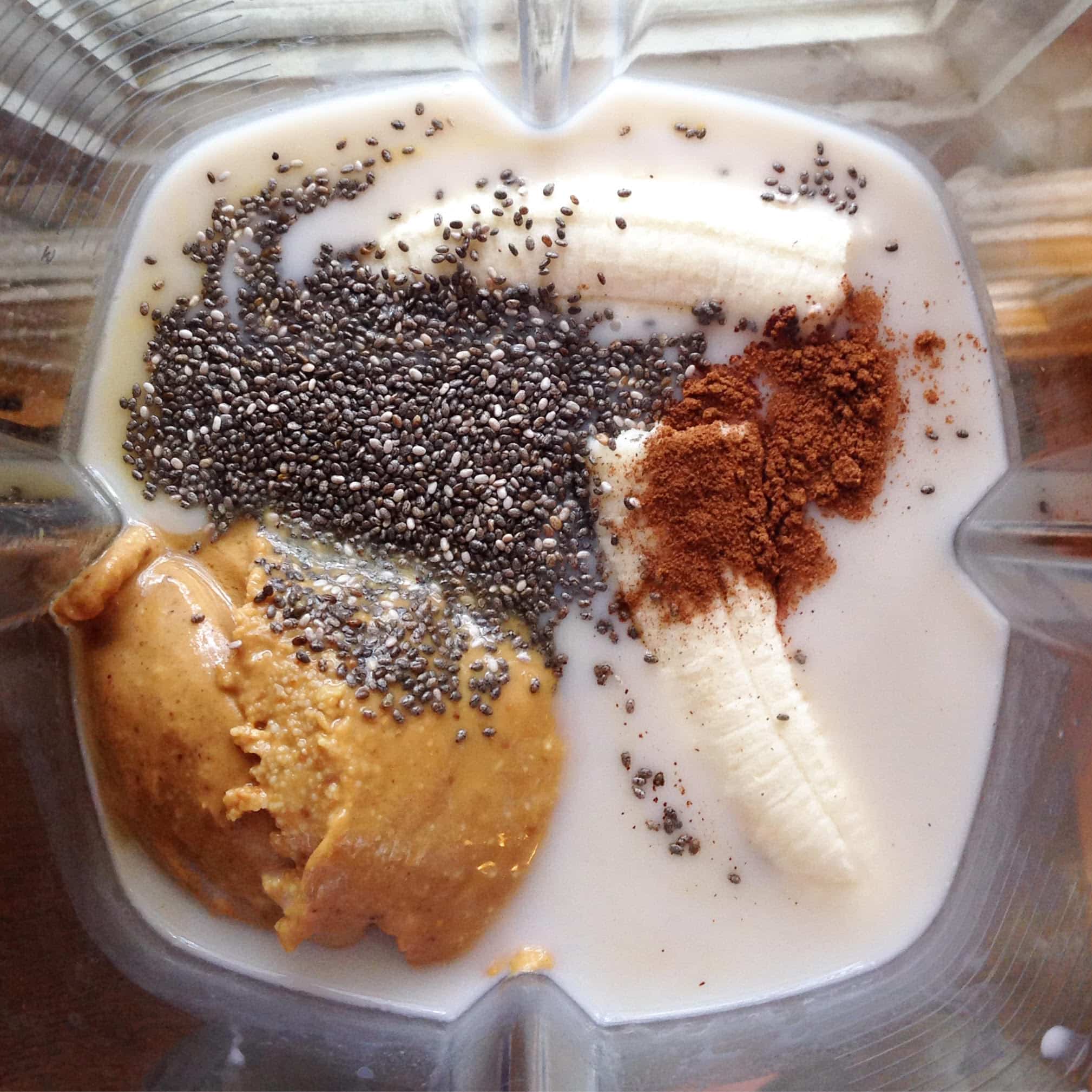 Other Pregnancy Smoothie Recipies
If you're looking for more delicious smoothie recipes for pregnancy and postpartum, check these out. They're delicious!
The Best Green Smoothie Recipies for Pregnancy and Postpartum