Coconut oil has many health benefits, especially for women in the childbearing year. One of the most interesting benefits for new mothers is that coconut oil increases the antimicrobial properties of breastmilk, which is incredible. Even more interesting, is that the body absorbs vitamins and minerals more efficiently when paired with healthy fats like coconut oil. Because of this, it makes sense for pregnant and postpartum women to increase their intake of healthy fats, especially during meals and when taking prenatal vitamins. A delicious way to eat more healthy fats is to use coconut oil in smoothies.
But what's the best way to make coconut oil in smoothies taste good? Glad you asked. 🙂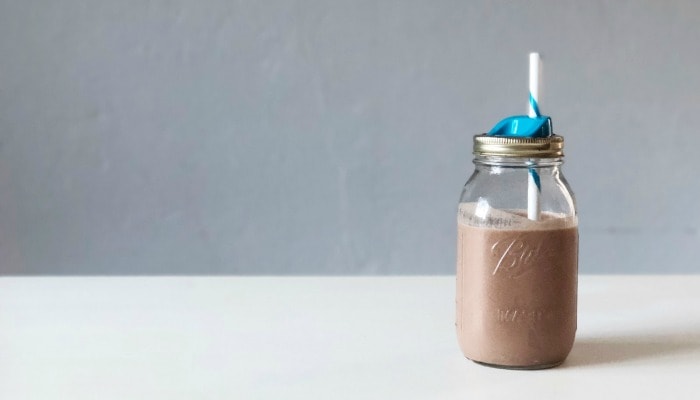 How to Make Coconut Oil in Smoothies Taste Good
The thing is is that one does not need to do much to make coconut oil in smoothies taste good. Coconut oil is just that delicious! In fact, here are more Mother Rising coconut oil recipes that taste great and are good for you too!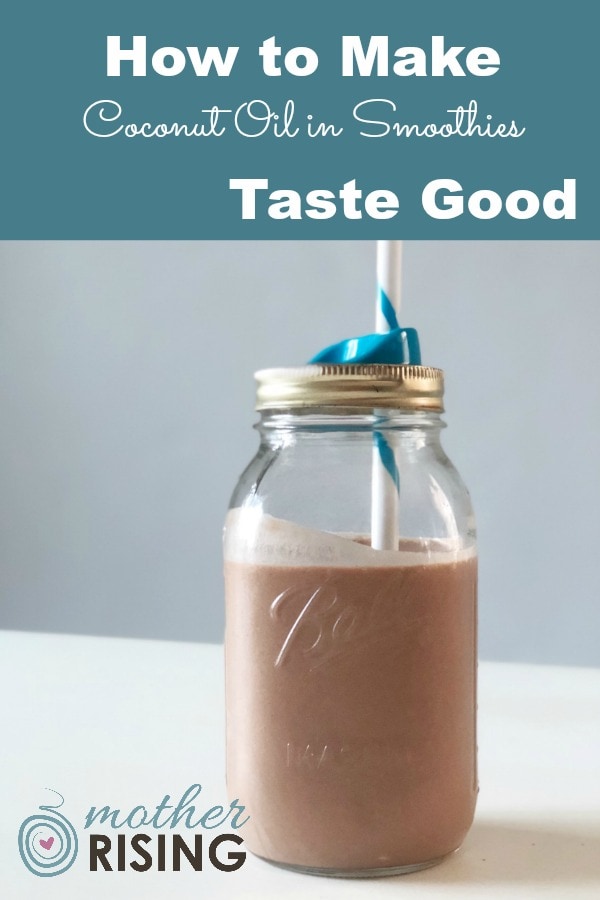 Coconut Oil in Smoothies, Step-by-Step
To make one of my favorite coconut oil smoothies, start with seven cubes of ice in a blender (this is the blender I have).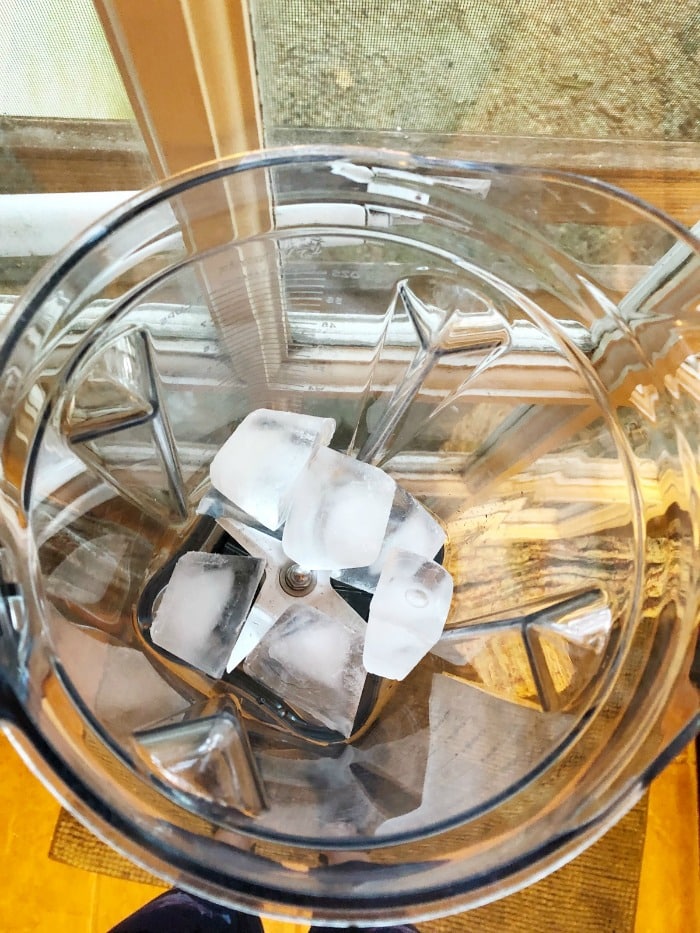 Next, add one serving of your favorite protein powder. This is the one I am loving right now.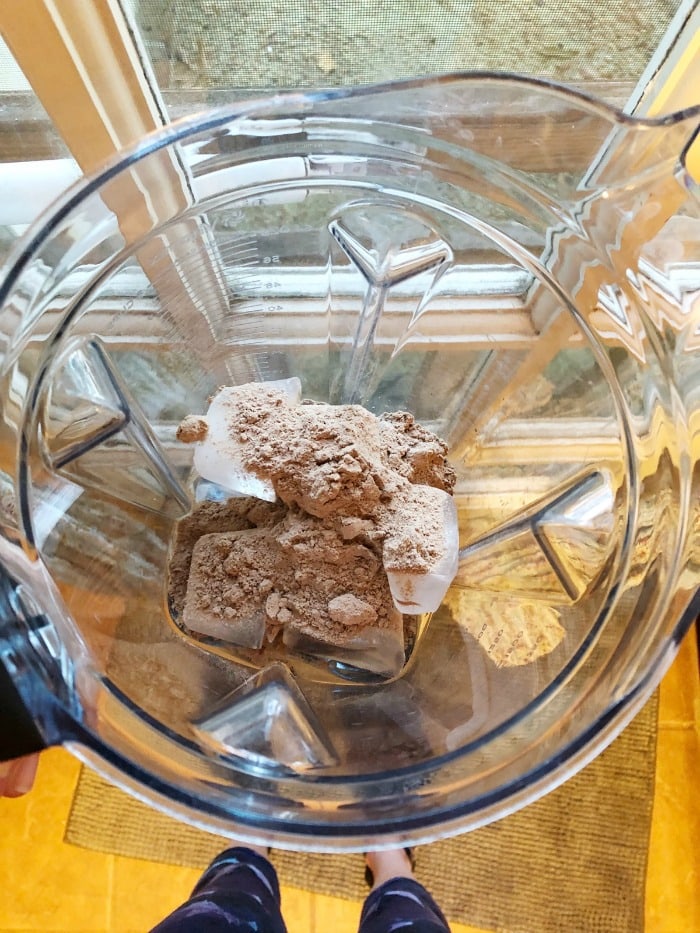 Add one banana.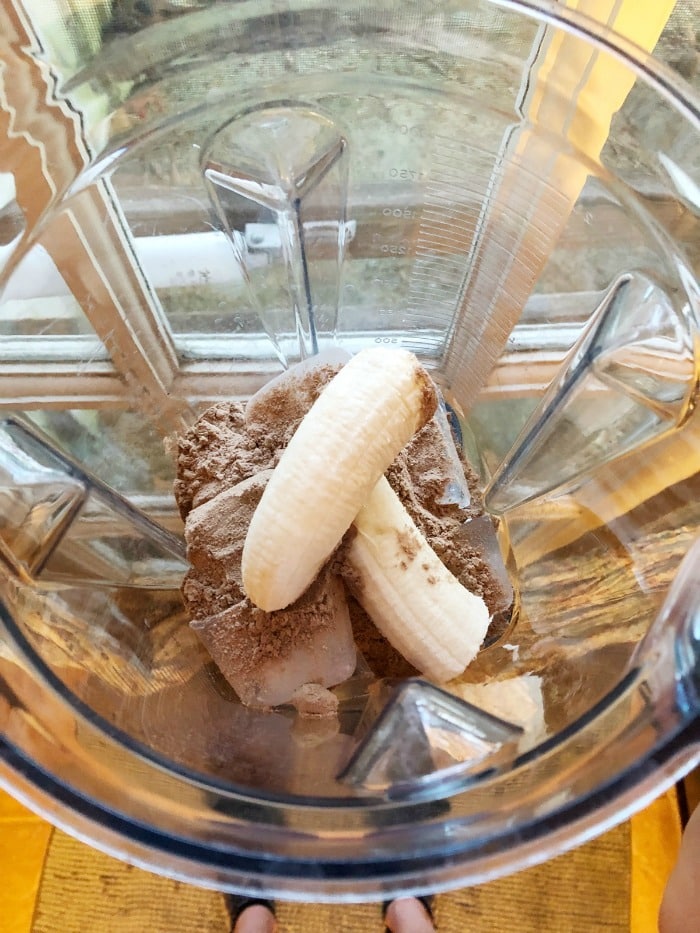 Add one heaping tablespoon of unrefined, organic, coconut oil.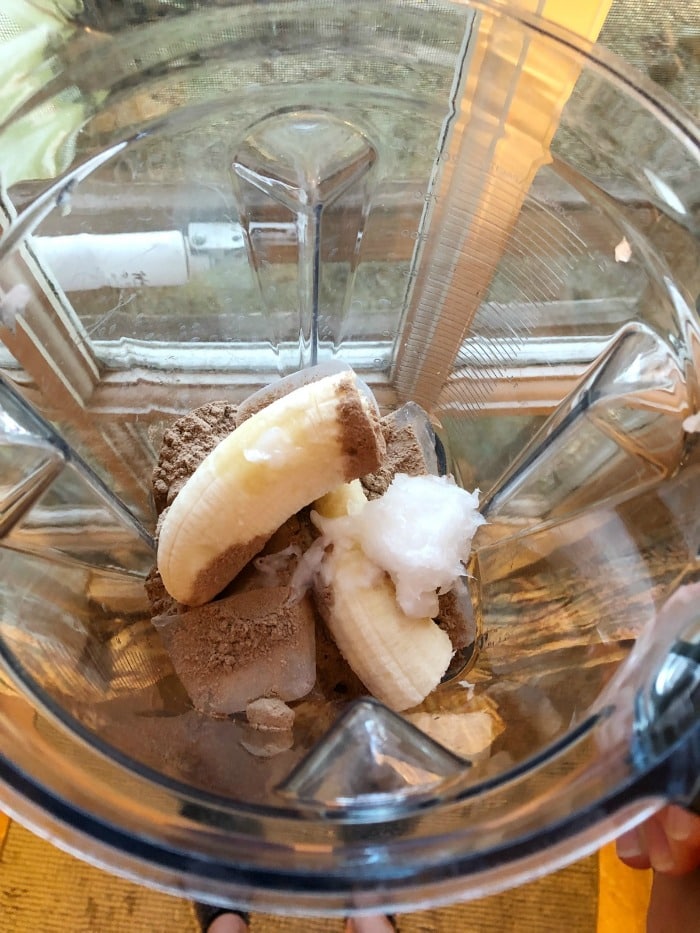 After that, add one heaping tablespoon of organic, natural peanut butter (no sugar added).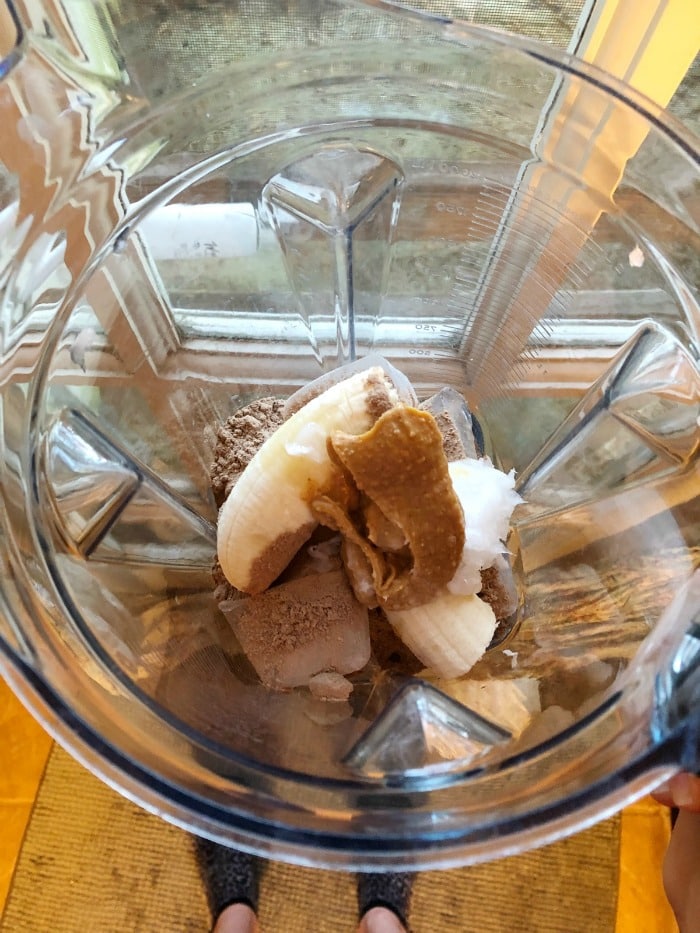 Finally, add one cup of your favorite liquid. I prefer cashew milk in my coconut oil smoothies.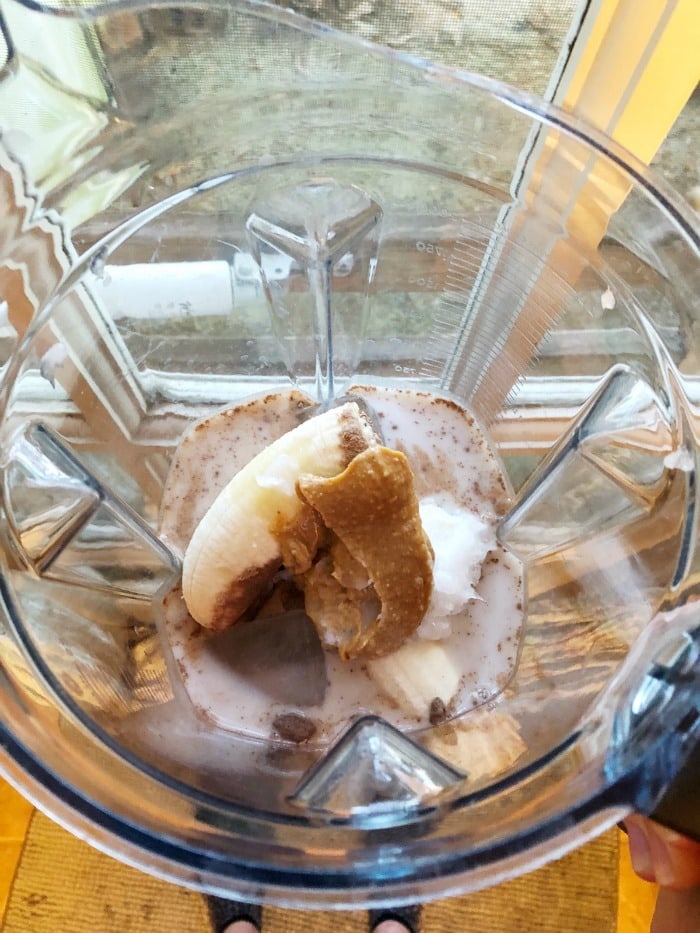 Once all the ingredients are in the blender, blend to reach desired consistency. Coconut oil makes smoothies rich, and beyond your wildest smoothie dreams!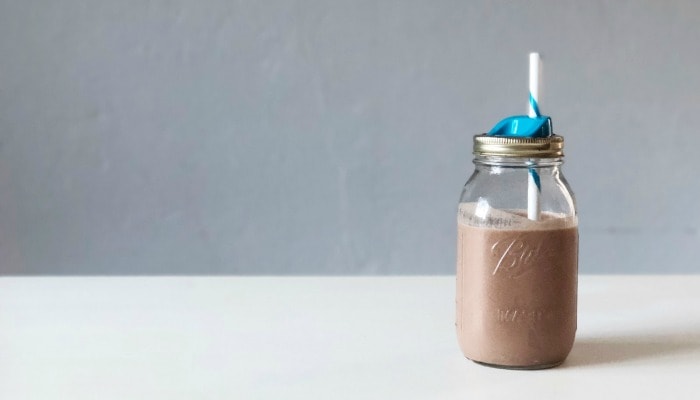 Coconut Oil in Smoothies for Pregnancy and Postpartum
The following is my favorite way to use coconut oil in smoothies. Enjoy!
Yield: Serves 2 (or one ravenous pregnant lady)
Protein Packed Coconut Oil Smoothie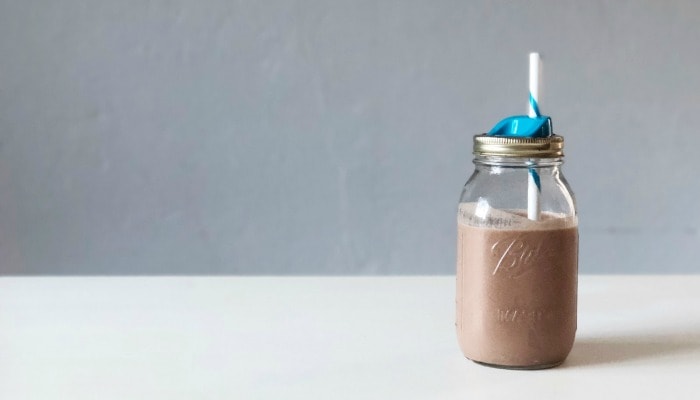 The following is my favorite way to use coconut oil in smoothies. Enjoy!
Ingredients
7 ice cubes
single serving of protein powder
1 banana
1 heaping TBS of coconut oil
1 heaping TBS of peanut butter
1 cup cashew or almond milk
Instructions
Add incredients to blender in order listed.
Blend all ingredients until thoroughly blended.
Add more cashew milk if needed to reach desired consistency.
Serve immediately.
Notes
Cashew milk is not the only option for the liquid in this coconut oil smoothie. Coconut water, almond milk, cow's milk, or water could be used as well.
Play around with the amount of coconut oil used. I could see it tasting great even with a little more or less coconut oil.
Recommended Products
As an Amazon Associate and member of other affiliate programs, I earn from qualifying purchases.
Nutrition Information:
Yield:
2
Serving Size:
1
Amount Per Serving:
Calories:

638
Total Fat:

44g
Saturated Fat:

13g
Trans Fat:

0g
Unsaturated Fat:

28g
Cholesterol:

3mg
Sodium:

508mg
Carbohydrates:

43g
Fiber:

5g
Sugar:

15g
Protein:

26g
A Note on Protein Powder During Pregnancy
I don't advocate pregnant women to consistently use protein powder. As usual, consuming the real thing is always better than the hustle and bustle substitute.
However, protein powder is amazing in a pinch, especially in the first and third trimesters, when things feel really intense. For an amazing read about nutrition and pregnancy, check out this book:

Want More Pregnancy Smoothie Recipes?
Want more healthy smoothies that are good for the body and taste great too? Check out the following Mother Rising smoothie recipes:
Green Smoothies for Pregnancy and Postpartum
Protein Punch Pregnancy Smoothie
Easy Freezer Smoothie Packs for New Moms
Kefir Pregnancy Smoothie (scroll all the way down for this one)
Leave a Comment
Have you tried coconut oil in smoothies? What was your experience like? What recipe did you use?
Leave a comment. We'd love to hear from you!