Are you looking for a gift guide for pregnant women and new moms? Does your pregnant friend have a birthday coming up and wondering what to get them? Are you wondering what a pregnant woman wants on her birthday? Or perhaps you're wondering what to get the new mom in your life for Christmas?
I can help!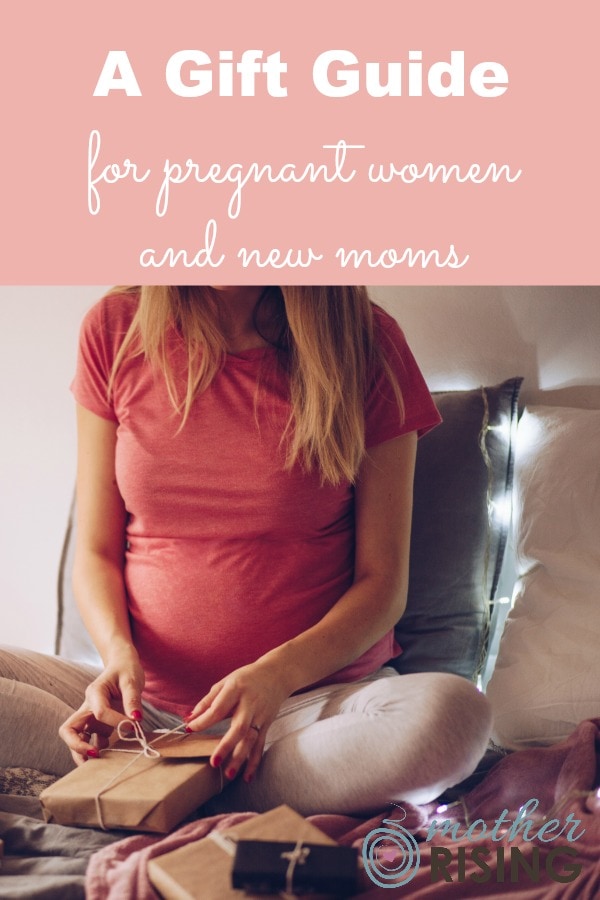 Gift Guide for Pregnant Women and New Moms
The following are a smattering of gift guides that can be found here on Mother Rising. I hope you find them helpful and are successful in showing your love for the new parents in your life. Enjoy!
A natural baby registry should contain high quality, natural, aesthetically pleasing, and helpful products! Mother Rising's simple, natural baby registry is just that. —>>> check it out!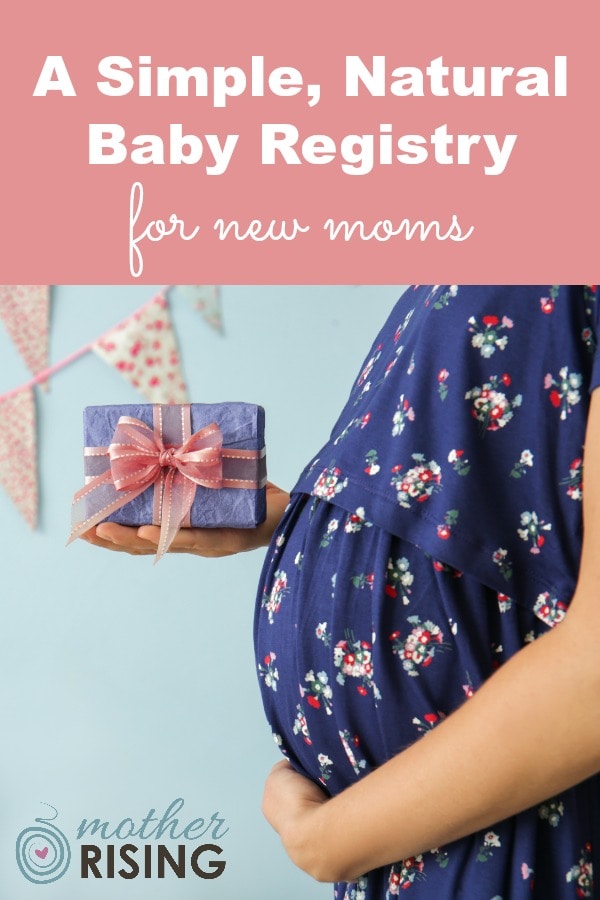 Baby registries are great – they help new parents get started with the latest baby gear, which is a tremendous blessing considering the financial investment of a first baby. Often times, however, friends and family desire to shower a new mom with things she could personally use and love, in addition to a baby registry gift. What are these extra special gifts? What are good gifts for pregnant women that aren't baby gear, diapers, and wipes?
If you're looking for a special gift just for a pregnant friend, or are wondering how to pamper a pregnant woman, I've got you covered. Whether you like to shop on Amazon or are a DIYer at heart, there's something on this list that's perfect for your pregnant loved one.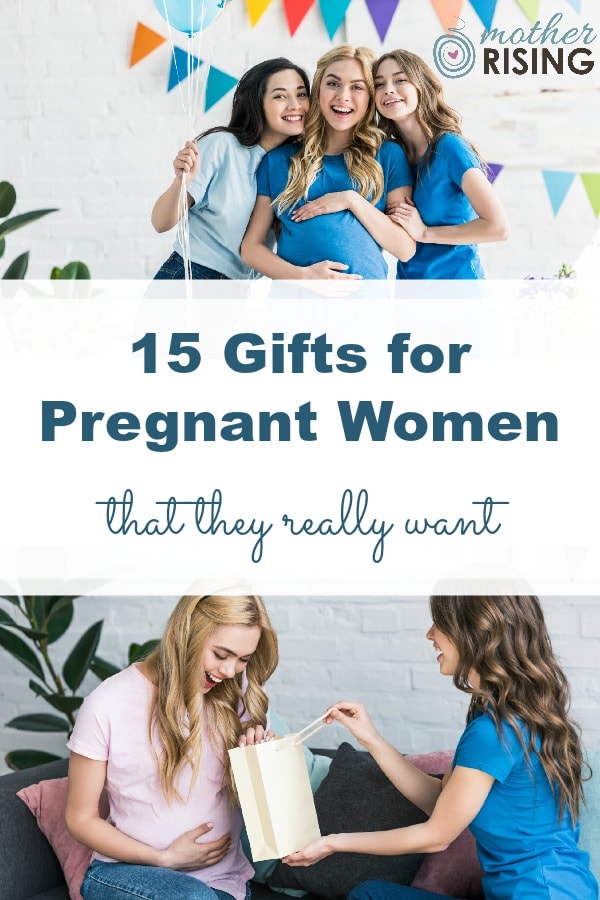 First mother's day gifts are some of the most treasured presents a woman may receive (other than the gift of her child). For her first mother's day, give her a gift she'll love, use often, and that will remind her she's loved.
Here are perfect gift ideas for a first mother's day gifts. I know I want one of everything on this list! 😉
TIP: Buy 3-4 items and put them in a gift basket. I guarantee she'll love it!
'Tis the season to give a gift to the ones you hold dear. Is your loved one a new mom? Are you here looking for that perfect gift that she'll love? Or maybe YOU'RE the new mom, looking for ideas for you're Christmas list?
Head on over to read about 20 Christmas Gifts for New Moms That They'll Love. You will find great ideas for Christmas gifts for new moms!