'Tis the season to give a gift to the ones you hold dear. Is your loved one a new mom? Are you here looking for that perfect gift that she'll love? Or maybe YOU'RE the new mom, looking for ideas for you're Christmas list. Whatever the reason you're here, in this post you're bound to find a few good ideas for Christmas gifts for new moms.
SIDE NOTE: Babies don't need presents for their first Christmas! 😉
SIDE, SIDE NOTE: If your loved one is still pregnant, head on over here for more ideas on gifts for pregnant women that they really want.
Christmas Gifts for New Moms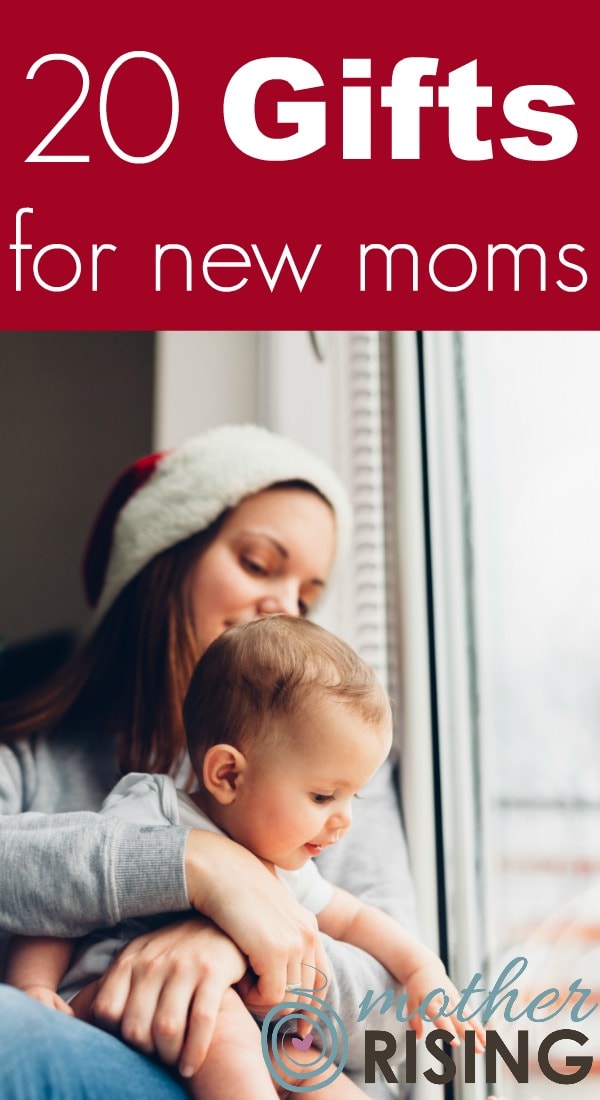 When I was a new mom with my first baby, I had a lot of downtime during his feedings. In fact, I read through the entire Harry Potter series. And for my next kid, I somehow read through the whole Twilight series. (Don't judge me.)
A Kindle is a great gift for a new mom because the rustling of the pages won't wake up the baby. I repeat, a Kindle, unlike a regular book, won't wake up a baby. Ask me how I know. 😉
If she's more of an audio book sort of gal, a subscription to Audible is a great gift idea for a new mom. I have a subscription and that's one of the ways I "read" books.
This summer I listened to the Life Changing Magic of Tidying Up (don't buy her that book for Christmas, unless she has specifically asked for it, because she may be offended!) and my kids have enjoyed The Just So Stories, Magic Treehouse and more! We love our Audible.
Another idea for Christmas gifts for new moms is a magazine subscription. If she's already a magazine lover, take note of what she likes then head on over to Amazon and buy it! They have great magazine subscription deals.
Personally, I don't read magazines so I would be slightly disappointed if someone gave me a subscription. Make sure you know what she likes before you buy!
Maid Service for a Day
For a new mom, maid service for a day is a very practical gift and worth its weight in gold. As seen in this video, taking care of a newborn is a very demanding task. Things like cleaning often get bumped down the priority list.
Ask around, hire a friend or even use sites like Care.com.
TIP: If you gift maid service for a day, accompany it with a more personal gift as well. A bar of chocolate, a bottle of wine or even a new pair of earrings.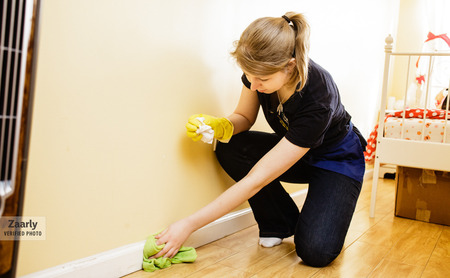 Starbucks gift cards always make great Christmas gifts for new moms. If she is a coffee drinker, this gift will be much appreciated!
As a new mom, one of the best things about Starbucks is that it's a drivethrough. New moms can often be held hostage in their vehicles for the sake of a good, solid nap. Starbucks can make a potential hostage situation feel more like a mini-vacation.
PS – did you know you can buy Starbucks gift cards on Amazon? This is news to me.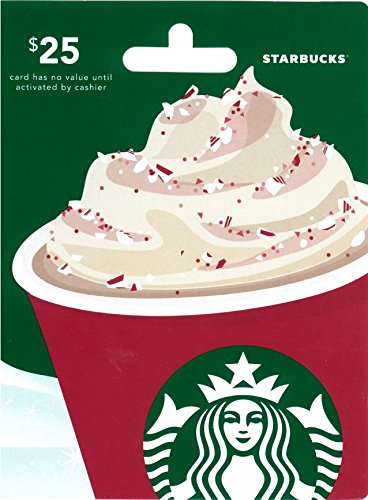 Does your lady like to shop? Does she like to score deals? If so, she will love a gift card to her favorite clothing store. If you're not sure what store she loves, a Gap/Banana Republic/Old Navy/Athleta gift card is a good one to give!
Personally, I love getting gift cards for Christmas presents. I love to go shopping and pair a gift card with a coupon to get more bang for my buck!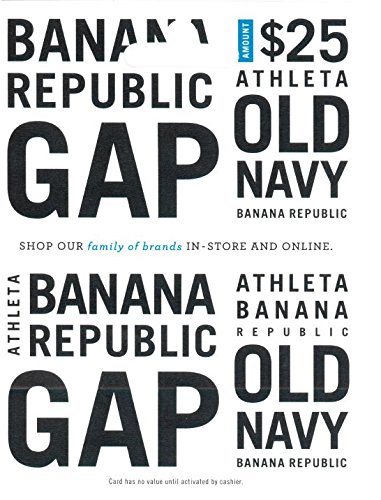 Manicure, Pedicure or Massage
Does your woman enjoy pampering? Of course she does.
A manicure, pedicure or a massage may be the perfect Christmas gift!
Personally, I'd like all three but if I had to pick… a massage would be first, then a pedicure and a manicure would be least on my priority list. But that's just me! Try to figure out what your new mom would enjoy the most.
A cardigan is the perfect Christmas gift for new moms because it is cozy, cute, and nursing friendly but won't make her feel frumpy! Also, cardigans are great because they can be flattering when one has a few extra pounds or when those pounds disappear.
Is she a hot tea sorta gal? Then buy her a spill proof insulated travel mug and some tea she loves. (Pssst! It's spill proof.)
If she likes the taste of a hint of licorice, she'll love Traditional Medicinals Mother's Milk tea. Stash makes a yummy Christmas Morning tea that she would love too!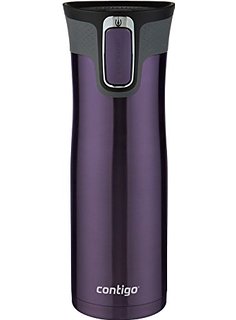 Tervis makes a great tumbler that's perfect for staying hydrated postpartum. Bed Bath and Beyond sells them (pair with a 20% off coupon!) but Amazon sells them too. Make sure you get her a lid!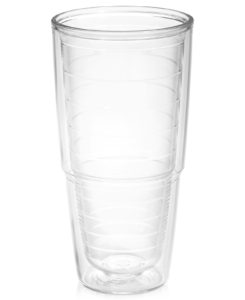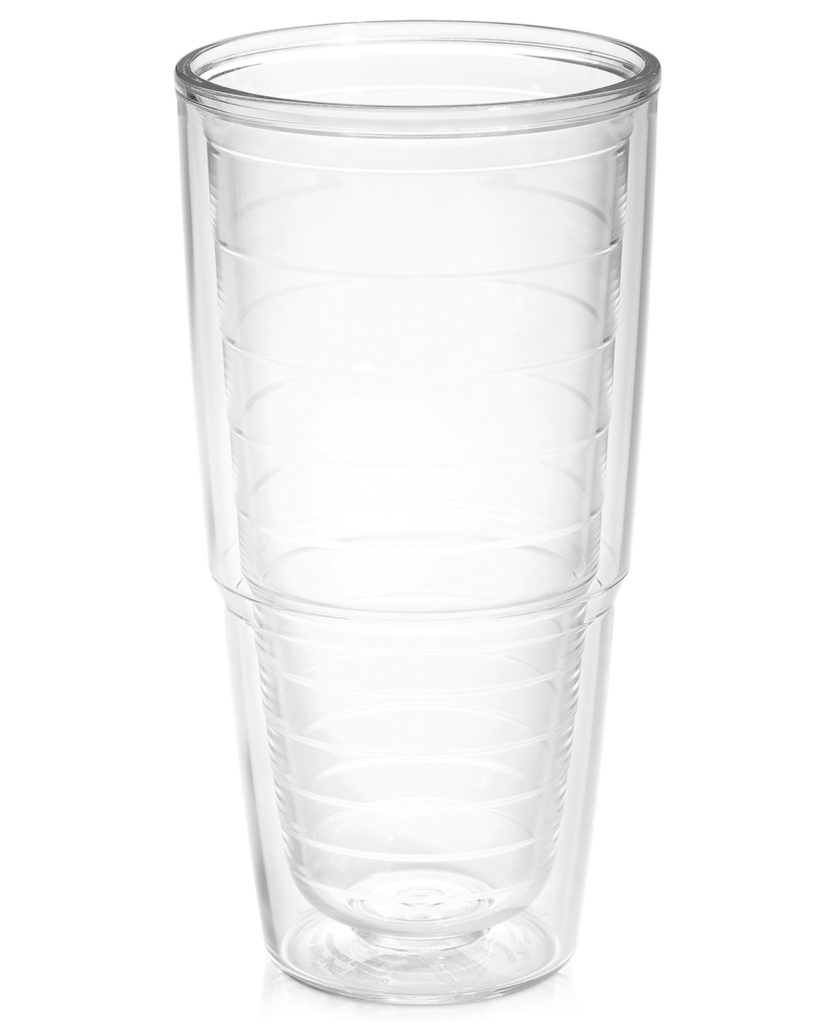 Nice, New Flats
Nice, new flats would also be good Christmas gifts for new moms. I recommend the slip on style – because she doesn't have time to be tying shoes, zipping up boots, etc.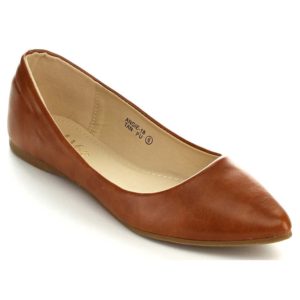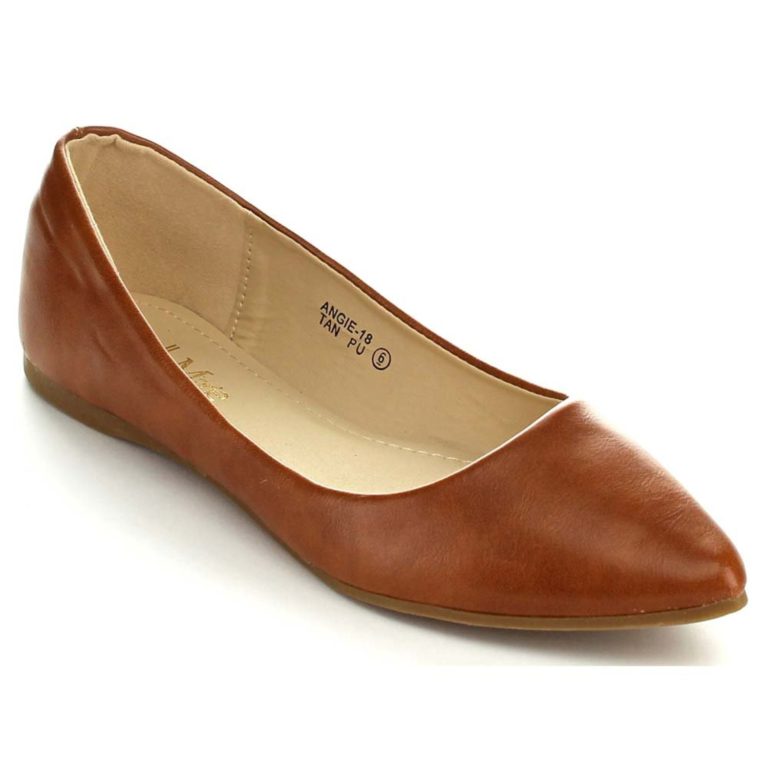 I'm really loving this leopard print belt I got from Amazon last week. It's fashionable, reasonably priced, and makes an ordinary outfit really fun. Also, check out this bracelet! Don't be put off by the weirdly low price – I LOVE IT.
Handmade Baby Gear
Did you know there's a handmade baby store on Amazon.com? Check it out to browse through gorgeous, hand crafted keepsakes that any new mom would cherish. My favorites are wooden rattles and stacking toys, rainbow headbands and milestone blocks.
Baby Registry
Is there anything she didn't receive from her natural baby registry that she still needs? How about a diaper subscription? I think if someone bought me a diaper subscription I would be their friend for life. 😉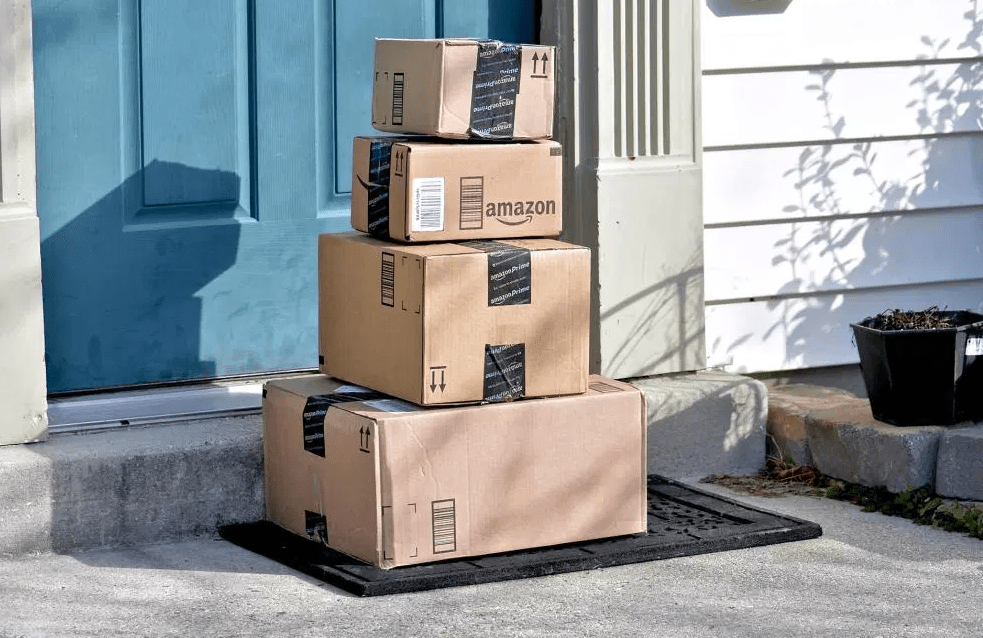 Stocking Stuffers for New Moms
Looking for stocking stuffer ideas too? I've got a few ideas for new moms that I think they'll love.
First Mother's Day Gifts
For more gift ideas for new mothers, hop on over here for a wonderful list about gift ideas for new moms on their first Mother's Day.
Need Something More?
If you're still not settled on a gift, head on over and check out my gift guide for pregnant women and new moms. I've got you covered!