Since 1995, I have begrudgingly identified myself as a Floridian, powering through each and every summer (which is May through October down here in Satan's armpit). Not only do I live in the tropics, but I have experienced a summer pregnancy (or three) and survived. Along the way I've picked up some of the best summer pregnancy survival tips, listed in this post, to help you survive too.
May the odds be ever in your favor.
The Best Summer Pregnancy Survival Tips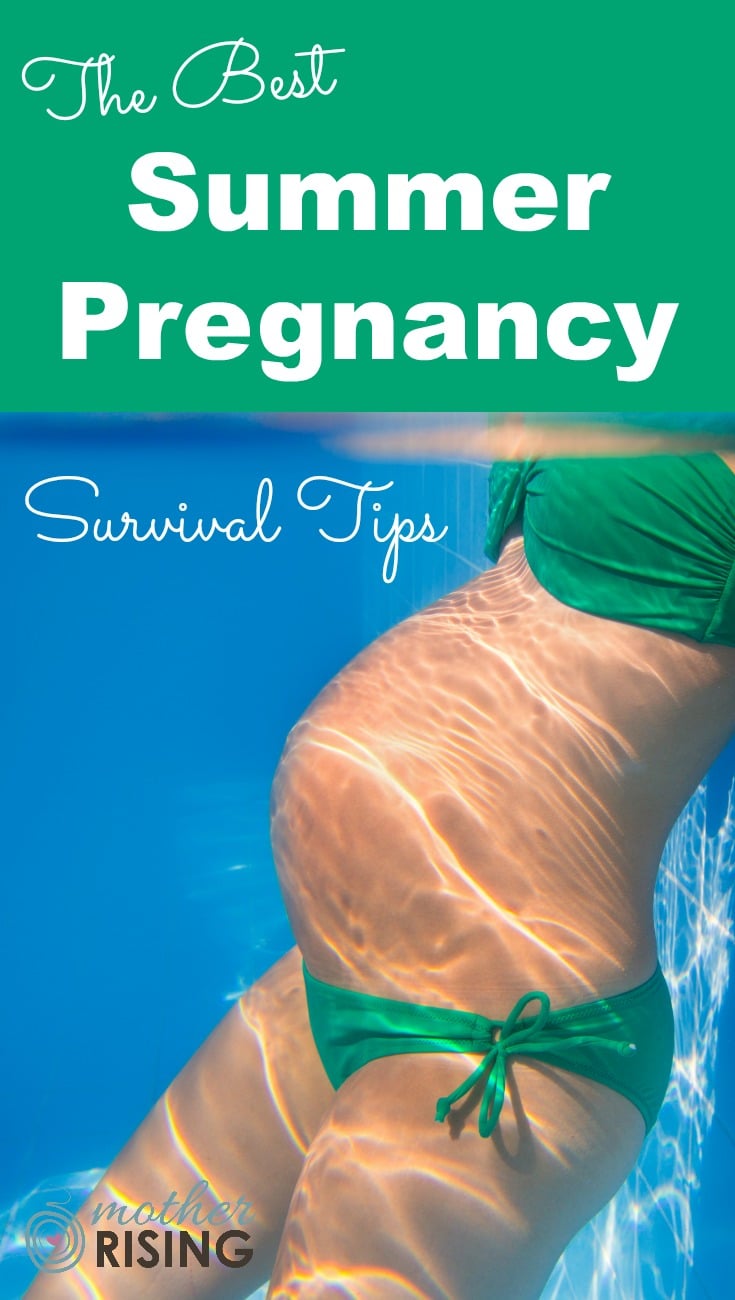 Avoid the Heat
One of the best ways to avoid the strains of a summer pregnancy is to keep away from the heat as much as possible. When I was pregnant with my first I had a desk job, surrounded by frigid cold air conditioning. And honestly, I don't remember the summer heat being too difficult because of it. Ironically, I even remember needing to thaw out some on my drive home from work because I was so cold. I didn't complain!
My best advice, if possible, is to stay inside near very cold air conditioning.
If it's necessary to come outside, you should have one of two objectives: to go to a store that has air conditioning or go to a pool or other body of water.
TIP: Costco's walk-in produce refrigerator is a very nice place to hang out and chill. (Pun intended.)
Go to the Pool
Another way to survive a summer pregnancy is to go to the pool, lake, ocean or other body of water and swim. The pool has a variety of benefits for the pregnant woman.
It may seem like a bit of work to get to a pool, and maybe it is, but the payoff is worth it. You can do it!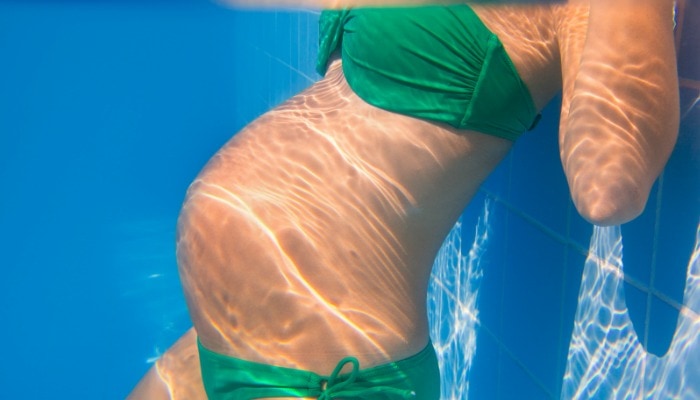 Dress Appropriately
Another way to survive a summer pregnancy is to dress appropriately. If it's really hot, long dresses, long skirts and pants will make a summer pregnancy miserable. My best piece of advice is to simply not wear these things.
In fact, in a summer pregnancy the less clothes a pregnant woman wears has an inverse correlation to her happiness. The less clothes, the happier she will be.
Try to stick to these summer maternity clothes basics.
Cotton shorts
Short, cotton dresses and skirts
Tank tops
Cotton bras
Or just forget about clothes all together and rock a bikini.
Stay Hydrated
Another important component to surviving a summer pregnancy is to stay hydrated, continuously, throughout the day. The key to staying hydrated is planning ahead. Don't wait until you feel thirst to find a beverage. If you are pregnant you should always be carrying water on your person. Trust me on this!
My favorite tool to staying comfortably hydrated is my Yeti water bottle. Yes, they are expensive but they keep beverages cold which is a must when it's hot. I can fill my water bottle up with ice water and the next day it will still be icy and cold. How cool is that?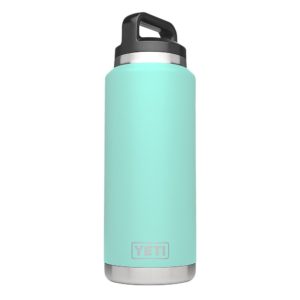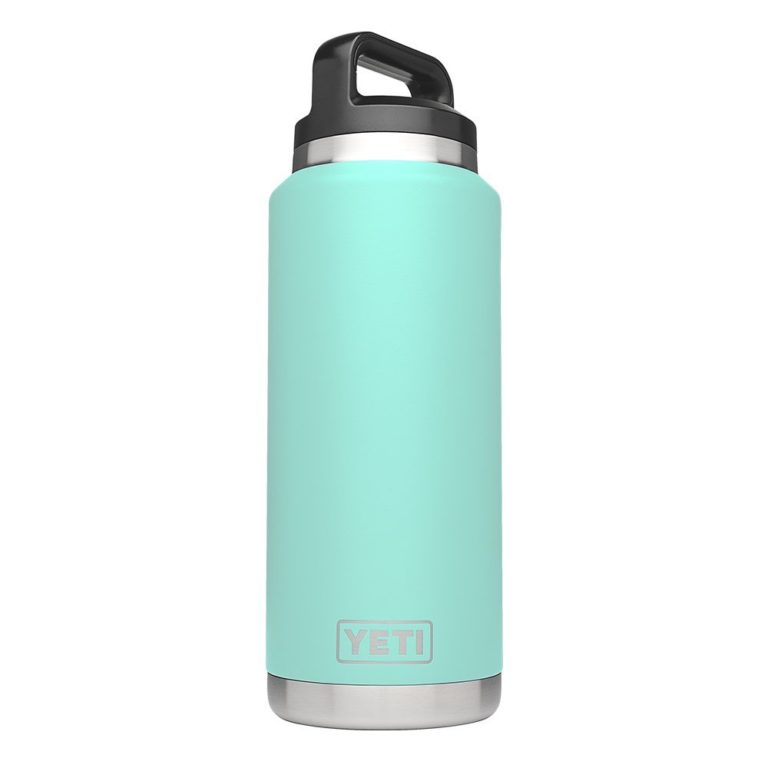 If you don't want or have a Yeti water bottle, no problem. Just find something that works and stick to it. Every morning fill it up and sip on it all day long.
Hydration is so important in pregnancy, labor and on into breastfeeding. Create the habit now, and you'll set yourself up to feeling great and allowing the body to work effeciently.
Other than water, other options are iced red raspberry leaf or peppermint tea. You could even mix the two! If you're feeling extra crafty, try out my pregnancy tea that you can make yourself.
Another fun twist is to try my electrolyte cubes. They're super easy and fun to crunch on.
Refreshing Snacks
Another enjoyable way to beat the heat during a summer pregnancy is to have an ample supply of refreshing snacks that are cool and help the body stay hydrated.
I have a few ideas, but I'd love to hear yours too. Leave a comment and let me know what snacks are helpful during a summer pregnancy.
Watermelon
Frozen grapes (unfrozen ones work well too)
Popsicles
Sliced veggie tray with dip (possibly hummus?)
TIP: These snack ideas are perfect for labor too. (The photo below is me, eating some cold watermelon between contractions.)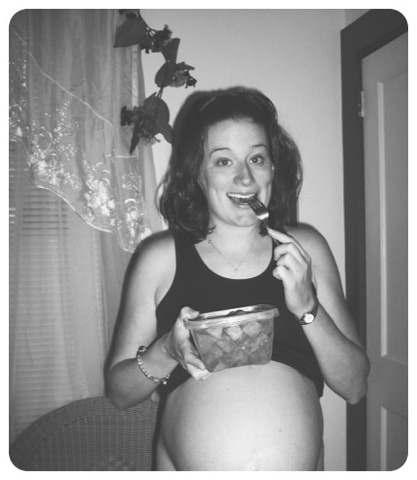 Buy All the Things
Still hot? If you're still overheated and pregnant, this is where we throw all the things at the problem in hopes of a solution. This list will likely come in handy to those who are unfortunately enduring a summer pregnancy with no air conditioning.
Here are some ideas!
If you don't have a misting fan, find a spray bottle and use it while sitting under or in front of the fan. Heaven.
The Yeti Rambler is big, and sends the message that you're not messing around. Hydration will be happening.
The frozen rice packs are perfect for placing on the back of the neck, forehead or chest. If you're feeling overheated, grab one of these for instant relief. While you're at it, drink a glass of water at the same time.
If pool access isn't in the cards, the next best thing is a small kiddie pool to, at minimum, dip the toes in the water. If you're feeling extra fancy, just sit in the shallow water. Make sure to take a picture! Memories!
The cooling towel has the same effect as the rice packs, it just depends on preference. Check it out and see what you think!
The Best Summer Pregnancy Survival Tips
Just to recap, here are some of the best ways to survive a summer pregnancy.
Avoid the Heat
Go to the Pool
Dress Appropriately
Stay Hydrated
Refreshing Snacks
Buy All the Things
Leave a comment and let us know your tips, tricks and hacks for rocking a summer pregnancy. Thank you!