Energy bites are the perfect, quick, and healthy snack for the voracious appetite of the pregnant and postpartum mama. Mother Rising's energy bites contain only 6 ingredients, are gluten and dairy free, but best of all, are laden with peanut butter and chocolate. Delicious!
But wait. It gets better.
Easy, No-Bake Energy Bites for Pregnancy and Postpartum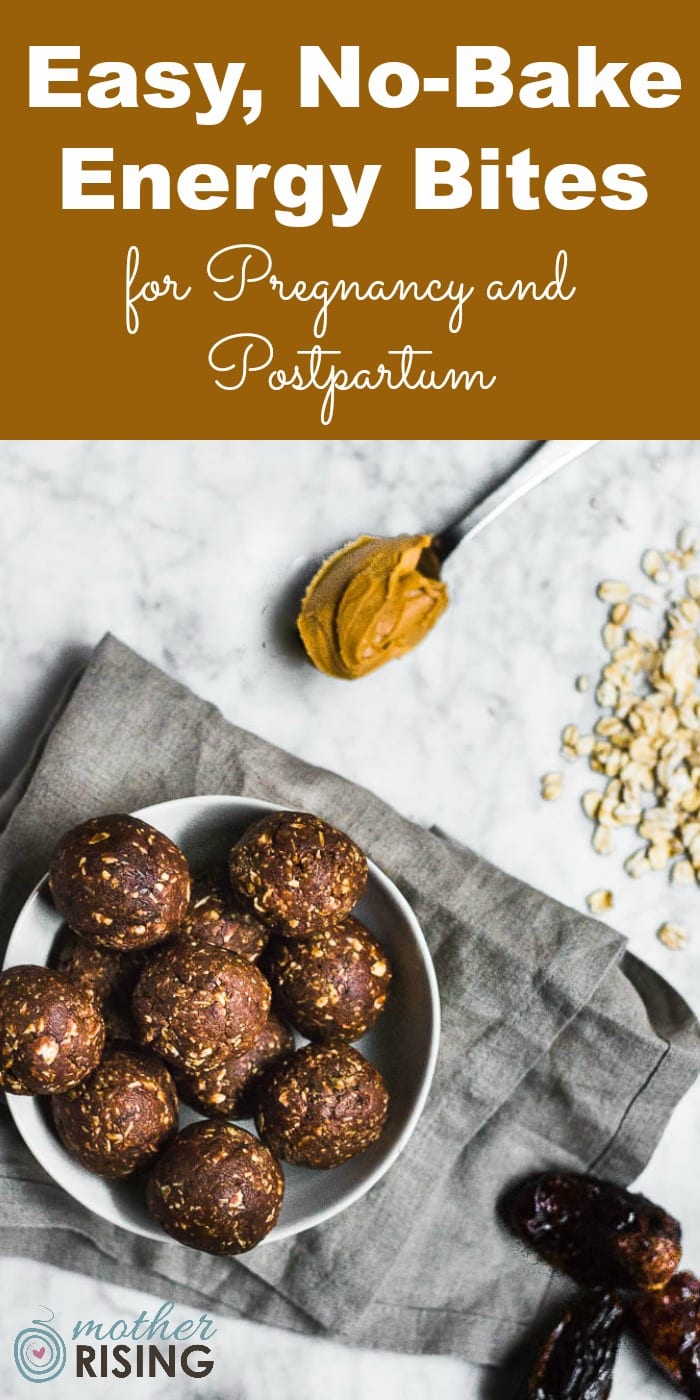 Energy Bites for the Freezer
Towards the end of each pregnancy I always, always cook up a bunch of food and freeze it. You know, to prepare for the baby apocalypse. After I had my second baby, my body decided to get appendicitis and I was forever grateful for that extra food in my freezer.
(If you're curious, here's some of my favorite foods to freeze for postpartum. I really like this broccoli chicken and rice casserole!)
One of my favorite things to make ahead and freeze are energy bites. I love frozen energy bites because 1) they are just even more ridiculously delicious when frozen and 2) if you make a big batch, freezing will allow them to keep longer (although these never last very long in our home).
Energy Bites with Coconut Oil
Another reason I love Mother Rising's energy bites is because they are made with coconut oil, which is one of my favorite healthy fats for new moms. Not only does coconut oil make food taste good, help grow a healthy mama and baby, but coconut oil also makes breastmilk better. Neat, right?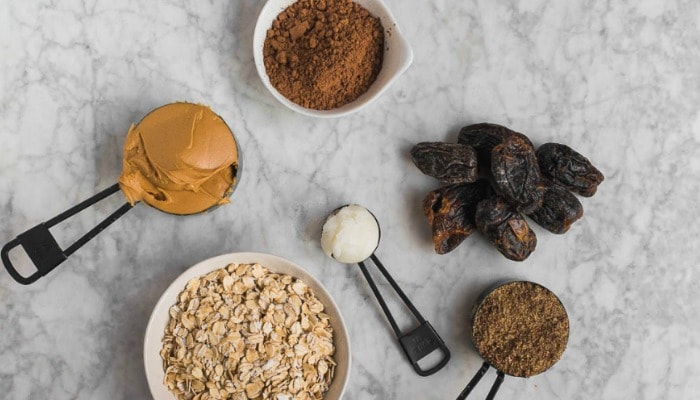 Gluten Free, Dairy Free
Another reason these energy bites are rockin' is because they are free of gluten and dairy. Not that anything is WRONG with these things, but it's nice to give my body a break from them because they're in EVERYTHING. A little diversity does a body good, you know?
Here are some other Mother Rising GF/DF recipes: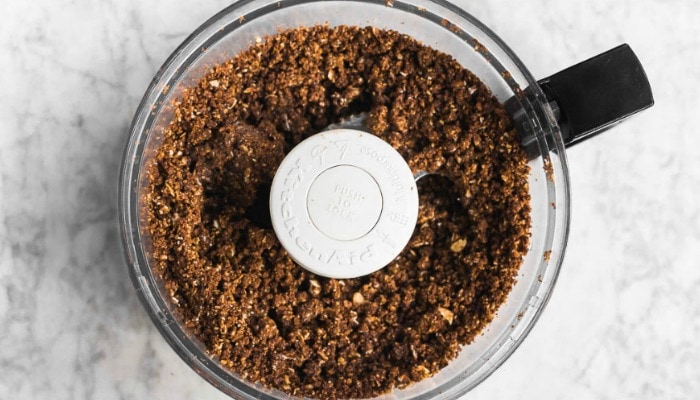 Dates for an Easier Labor
Honestly, I thought the internet was just making stuff up when I read that eating dates during the last month of pregnancy could make for an easier labor. Well, apparently this is actually a thing. According to studies like this one, eating date fruit can help women have labors with less interventions like inductions and/or pitocin augmentation.
Sign me up! What could it hurt?! It's a win-win.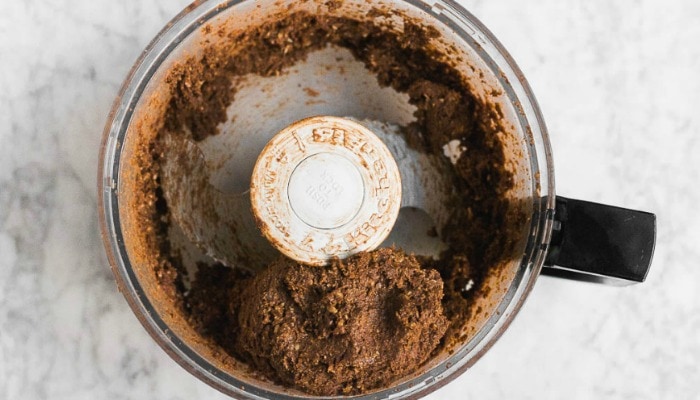 Flaxseed and Oatmeal to Increase Milk Supply
These energy bites also contain flaxseed and oatmeal, which can increase milk supply in breastfeeding women. How cool is that?!
Anecdotally, I have seen a dramatic increase in milk supply with one of my friends when she added oatmeal to her diet. She was breastfeeding her newborn baby, but also pumping to donate to a baby in need. When she started eating oatmeal her output increased by quite a few ounces daily! So crazy.
Are you ready for the recipe? Let's get started.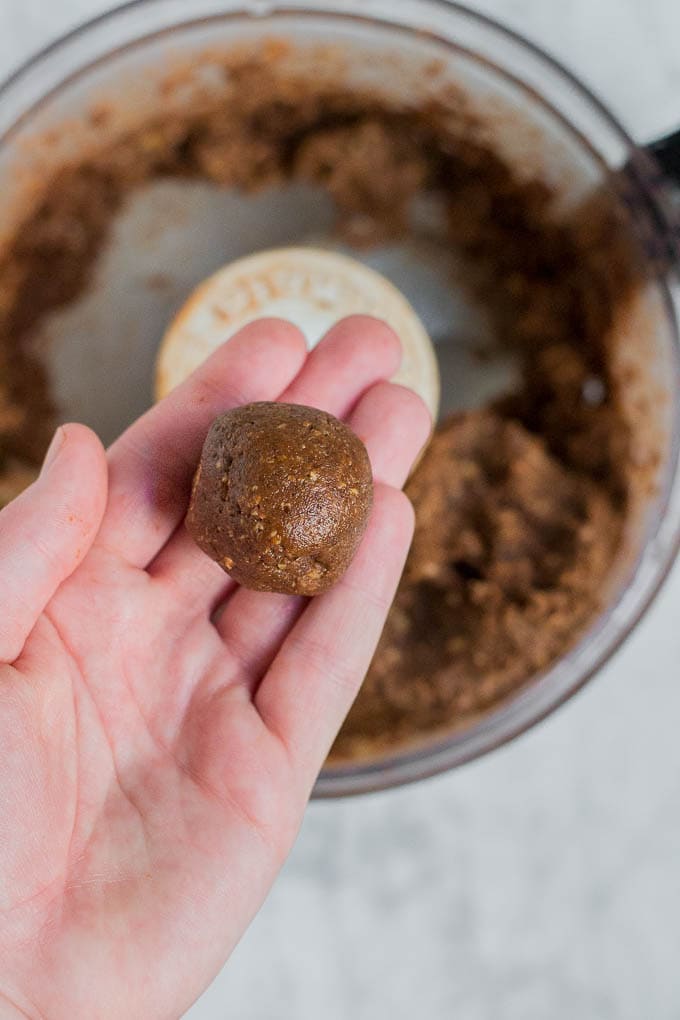 Energy Bites for Pregnancy and Postpartum
Ingredients:
2 tbsp water + 1 tbsp water if your dates are on the dry side
Directions:
Add dates and water into the food processor.
Process on high for 2-3 minutes, until dates start to form a paste. If your dates are a bit older and dry (whitish skin and feel a little leathery), you may need to add another tablespoon of water to help them blend.
Then, add the gluten-free oats, peanut butter, flaxseed meal, cocoa powder, and coconut oil to the food processor.
Pulse until a dough forms.
Take a rounded tablespoon of dough at a time, and roll with your hands into a ball.
Enjoy right then and there or freeze for a delightful treat later.
Note:
Thank you, Megan from
A Dash of Megnut
, for your help creating this recipe. So delicious! (Those are her hands in the photos!)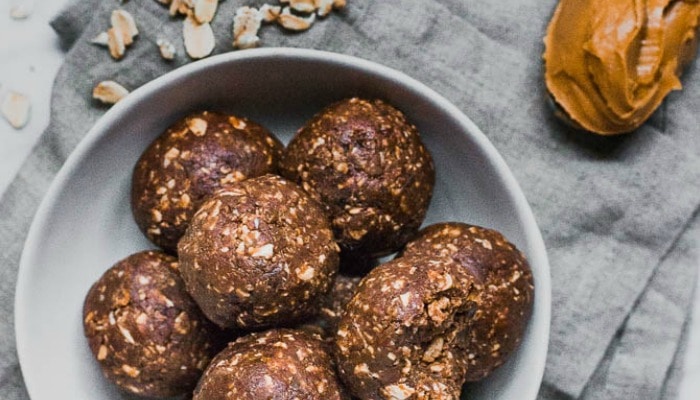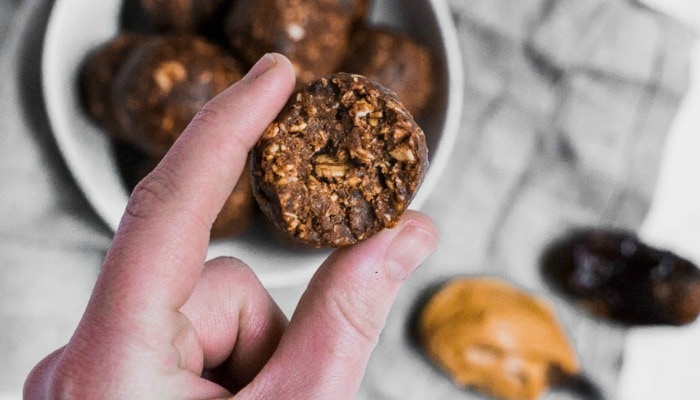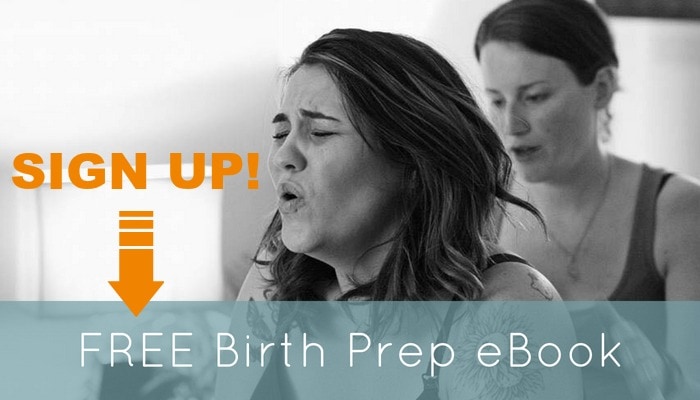 Check out my NEWEST eBook: A Simple Guide to the Hard Parts of Labor! What's inside? ---->> ALL of my best information about getting through the hard parts of labor. Want a copy? Simply click the image above, follow the prompts, and it will be delivered to you today!