As promised, the following is the conclusion to a two part series on morning sickness cures.  The first post is geared towards morning sickness tips that will make your first trimester wonderful.  If you haven't read the first post, go ahead and read it here.  This post will cover the best foods for morning sickness relief.  Let's get started!
The Best Foods for Morning Sickness Relief
My readers and friends have been so kind with all their suggestions for the best foods for morning sickness relief. Just as it takes a village to raise a child, it takes a village to help a woman through the plight of "morning" sickness.
Feel better soon by eating the best foods for morning sickness.  The right foods make all the difference during the early months of pregnancy.  Without any further rambling, here is a list of the best foods for morning sickness relief!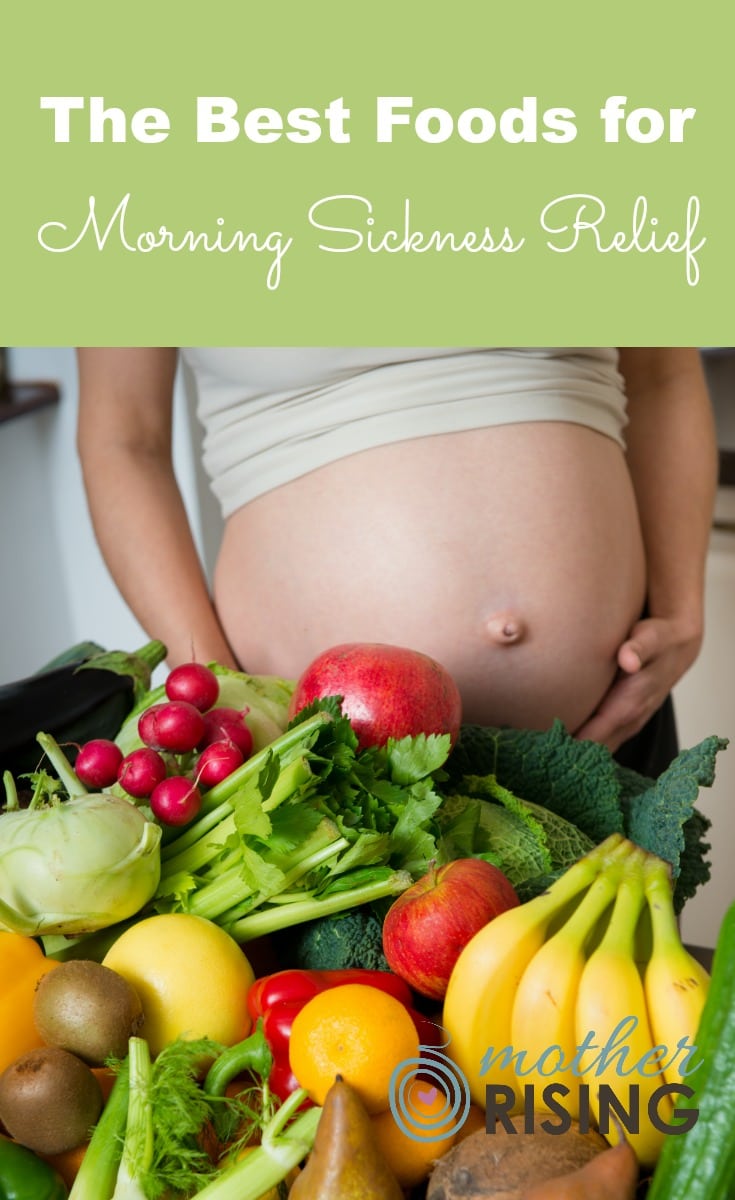 Foods for Morning Sickness Relief
Toast with a generous spread of peanut butter and banana
Cheerios multiple times per day; especially before getting out of bed
Bagel with cream cheese and/or butter
Green olives (the tannins help alleviate nausea)
Crystallized ginger combined with almonds (like you would see in a trail mix)
Cheese (sliced or cheese sticks)
Baked potatoes (loaded if you can tolerate it)
Fruit of all kinds
Crackers and water next to your nightstand (eat and drink before you get out of bed)
Yogurt (frozen yogurt tubes are great for morning sickness)
Eat half a fresh orange before going to bed at night (not orange juice)
Cut up a lemon to sniff (essential oils for morning sickness will accomplish the same thing)
Make sure to snack between meals
And also increase daily intake protein
Drinks for Morning Sickness Relief
It's so important to stay hydrated and meet the daily water intake requirements for pregnancy!
Peppermint tea (optional: melt candied ginger in tea)
Keifer, fermented milk, smoothies (with fresh farm egg yolks) with bananas, strawberries and coconut milk
Lemon juice in ice cold water (not lemonade but 1 pt lemon juice to 3 pts water)
Club soda, carbonated mineral water or sparkling water with or without lemon
Avoid acidic drinks like orange juice
Other Things to Try
Acupuncture
Anemia (check iron levels to make sure they are within normal range)
Try a different brand of prenatal vitamin or take it at a different time of day
Take an afternoon nap
Don't sleep in – eat something, and then go back to bed if you're still tired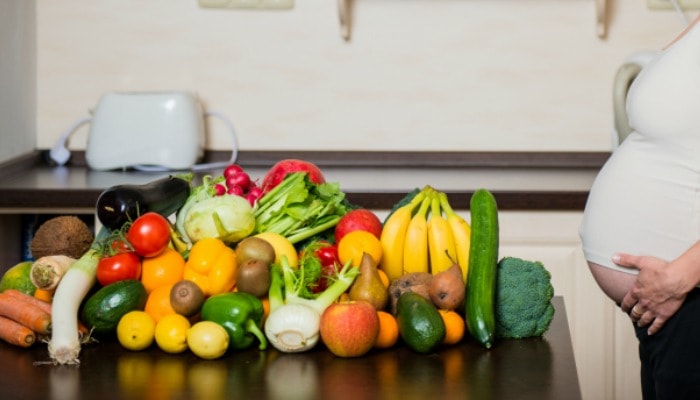 Don't Forget
Remedies may work for a time, and then later on not so much. Keep trying new things until you find what works. Change it up when it stops working.
The Best Foods for Morning Sickness Relief
There you have it!  Wasn't that a helpful list of some of the best foods for morning sickness relief?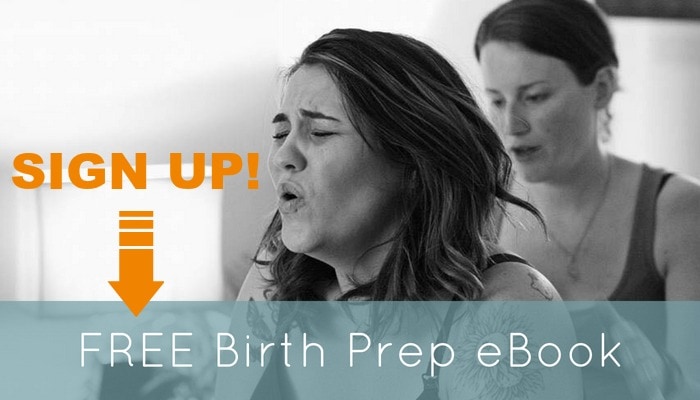 Mother Rising is a participant in the Amazon Services LLC Associates Program, an affiliate advertising program designed to provide a means for sites to earn advertising fees by advertising and linking to amazon.com. This post contains affiliate links.